Trump terminates support for National Park Service Rainbow Flag ceremony at Stonewall
New York City given possession and responsibility for display and ceremony .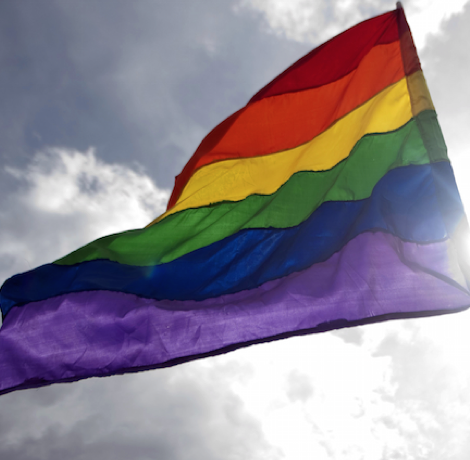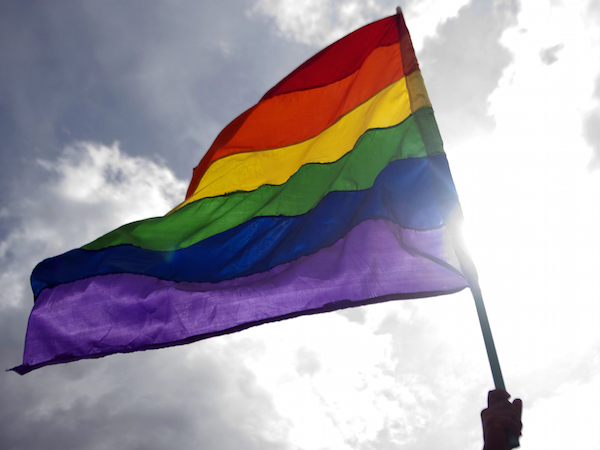 The Trump administration was none too pleased, apparently, that the Rainbow flag, an international symbol of the LGBT community's fight for equality, would be flying over a National Monument and federal lands.
The National Park Service (NPS), which had originally approved and sponsored a ceremony to be held tomorrow at New York City's Stonewall National Monument to dedicate the Rainbow flag, has suddenly withdrawn.
The event, however, will go on as LGBT activists cite Trump administration homophobia for the last-minute change in plans.  They say the withdrawal of support is part of the Trump Administration's growing hostility toward LGBT rights at the federal level.
The National Park Service has also taken the unusual stop of abandoning responsibilities as proprietor and caretaker of a nautical flagpole that would hoist the Rainbow flag, giving possession of the flag pole and the flag  to the City of New York for management and maintenance.
The National Park Service has formally abandoned the Rainbow flag activists had provided to the National Park Service, relinquishing it to the City of New York.
The New York City Department of Parks and Recreation today gave assurances that the ceremony will go proceed and that flag will fly permanently.
This historic event had originally been planned as an historic first.  It was to be the first time the LGBT flag was to wave over federally-funded land and the first time the Rainbow flag had been placed under the permanent stewardship of the National Park Service.
NPS personnel were scheduled to speak at the event;  none will, however be in attendance.
In an article for Gay City News, Andy Humm writes: " When it saw the pre-publicity on the ceremony, the National Park Service under Secretary Ryan Zinke's Department of the Interior worked to certify that the flagpole adjacent to Christopher Park was not technically on federal land so that no Rainbow Flag would be flying on US government property.
Humm continues: "Mindy Anderson, chief of communications for National Parks of New York Harbor, said, "The only federal property is within the fence line of Christopher Park and some of the gardens. The other area is of historical significance because of the history there for interpretation purposes."
Anderson said that in the course of issuing a permit for this event, the Park Service learned that "the flagpole is not on federal property. It's a separate monument to the first person killed in the Civil War. It has never been part of the Stonewall National Monument, although it is located there. The flagpole is not managed by the Park Service. We gifted the flag to New York City Parks," which continues to administer Christopher Park with the Park Service.
"We always knew that the only area that the Park Service managed was the area within the fence line," Anderson asserted. "The location of the flagpole is not on federal land. In good faith, because of working with the community, we raised the Rainbow Flag. So with our strong partnership with NYC Parks, we gifted the flag to them so they could continue to fly it."
"Since planning began this past summer, the NPS had been wholly cooperative," said Ken Kidd, a spokesperson for the LGBT organizers. "This abrupt turn-around, as well as the NPS distancing itself from this event, is more evidence of the Trump administration's campaign to reduce LGBT people to second-class American citizens. It's no coincidence that this comes on the heels of Attorney General Sessions's support of religious rights over LGBT civil rights."
Despite the change in flag stewardship, the dedication will go forward at 12:00 Noon on Wednesday at Stonewall National Monument, located in Christopher Street Park in New York's Greenwich Village.
The park, dedicated a National Monument by the Obama administration, the first such LGBT site so dedicated, is located on the corner of Christopher Street and 7th Avenue South.
The event will be emceed by Gay USA television co-host Ann Northrop. Performers will include Telly Leung, who plays the title role in Disney's "Aladdin on Broadway" and Cantor Steve Zeidenberg of Congregation Beit Simchat Torah. Speakers will be Leslie Cagan, co-organizer of the 1987 March on Washington for LGBT Rights, Kiara St. James, Executive Director of New York Transgender Advocacy Group, and LGBT and AIDS activist Michael Petrelis, who spearheaded this initiative.
Ann Northrop, co-host of GAY USA who will preside over the dedication, told Gay City News, "This is an unbelievably petty, sleazy, transparent bit of cruelty by the Trump administration. Evidently, we are so filthy to them and their right-wing supporters that they can't even be associated with a few yards of rainbow fabric"
"It is a victory for our Community to have these symbolic colors flying majestically over our Stonewall, designated as a National Monument by President Obama, even as our LGBTQ brothers and sisters are under attack by the current regime in power," said Petrelis.
October 11 also marks the thirtieth anniversary of the historic 1987 March on Washington for Lesbian & Gay Rights–when the NAMES Project AIDS Quilt was unfurled on the National Mall. The date also marks the annual National Coming Out Day, inviting the LGBTQ community to live their lives openly.
The flag, originally designed in 1978 by the late artist and activist Gilbert Baker, consists of six stripes: red, orange, yellow, green, blue, and violet.
Support for the ceremony is being generously provided by Broadway Cares/Equity Fights AIDS. BC/EFA helps men, women and children across the country and across the street receive lifesaving medications, health care, nutritious meals, counseling and emergency financial assistance. broadwaycares.org
Gilbert Baker died in New York City on March 31 at the age of 65. Memorials to the internationally known activist were held across the globe in subsequent weeks.
The Stonewall Inn was added to the National Register of Historic Places in 1999.
White House says U.S. made clear WNBA's Griner 'unjustly detained'
The U.S. government "is actively engaged in trying to resolve this case and get Brittney home," the White House said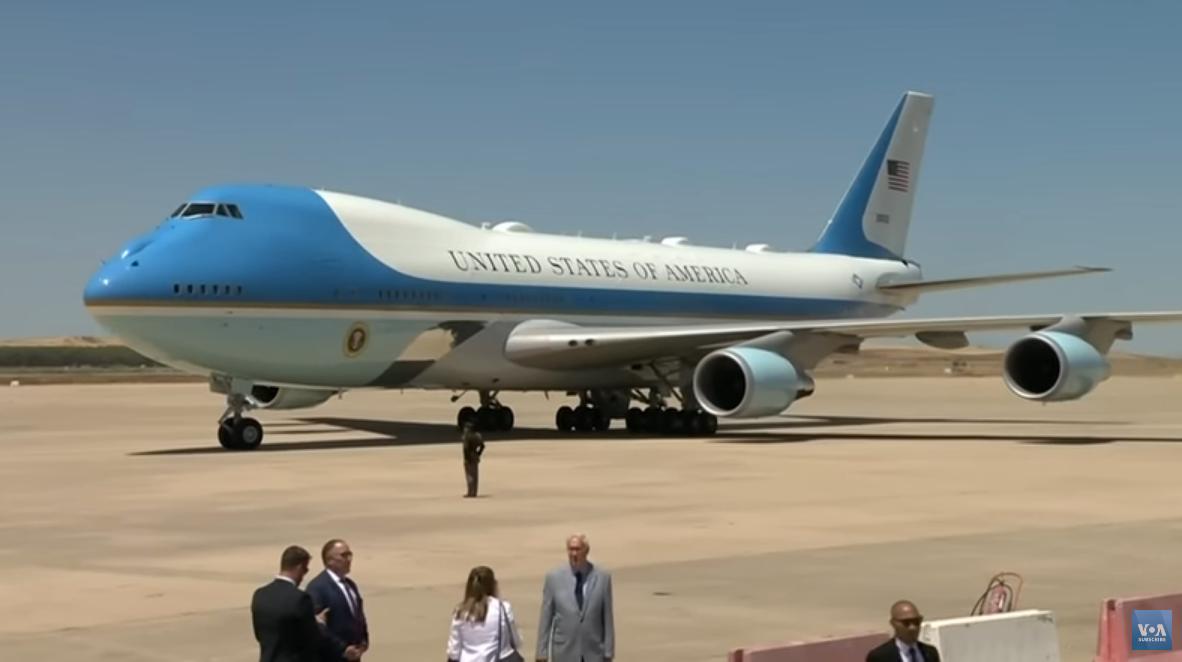 MADRID, Torrejón Air Base, Spain – White House National Security Adviser Jake Sullivan said Tuesday he has spoken in the last few days with the wife of Brittney Griner as part of a larger effort within the Biden administration to secure the release of the Out lesbian basketball player in Russia whom supporters say is being unlawfully detained.
Sullivan made the comments speaking with reporters aboard Air Force One during President Biden's trip to Europe in response to a question about efforts within the Biden administration to bring Griner home ahead of her expected trial in Russia.
"So first, Brittney Griner is wrongfully detained, unjustly detained, and we have made that clear as an official determination of the U.S. government," Sullivan said. "Second, the Russian government should release her and allow her to be returned and reunited with her family and come home safe and sound."
Sullivan added he — as well as Secretary of State Antony Blinken — have spoken with Griner's wife Cherelle, to "convey our very deep sympathy, to convey that, you know, we just can't even begin to imagine what the family must be going through, what Brittney — what Brittney must be going through."
Griner, a professional basketball player for the Phoenix Mercury within the Women's National Basketball Association, was detained in February by Russian Customs on allegations that cartridges of hashish oil were found in her luggage. Griner had gone to Russia to play with the Russian Premier League during the WNBA off-season.
Sullivan said the U.S. government "is actively engaged in trying to resolve this case and get Brittney home," but added he's constrained in what he could say because of confidentiality about the sensitive issue.
"But I will tell you it has the fullest attention of the president and every senior member of his national security and diplomatic team," Sullivan said. "And we are actively working to find a resolution to this case, and will continue to do so without rest until we get Brittney safely home."
The Biden administration, Sullivan added, is additionally working to return all unjustly detained Americans and hostages being held overseas," including detainees in Iran, Afghanistan, Russia, Venezuela, and China.
The Washington Blade has placed a request with the State Department for a readout on Blinken's role in the Biden administration's talks with Griner.
Chicago mayor exercises her 1A at Pride, vid-clip viral in right-wing spaces
Gregory Pratt, the Chicago Tribune reporter whose beat includes covering Mayor Lori Lightfoot and City Hall tweeted a video of the mayor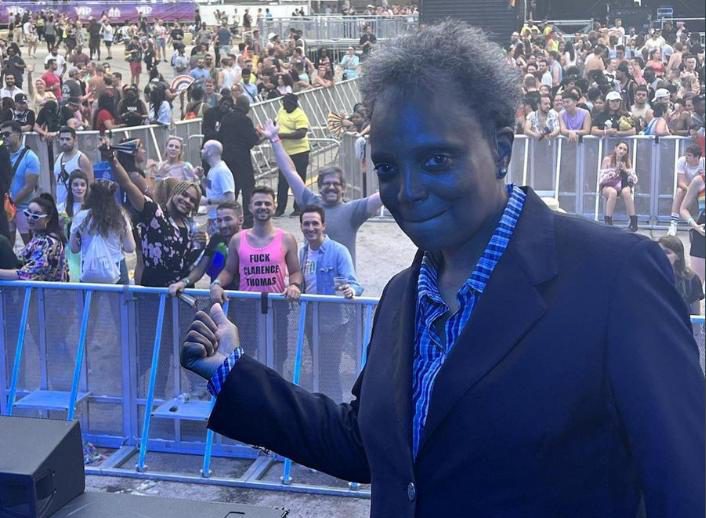 CHICAGO – Speaking to attendees at the Windy City's Pride festivities this past weekend, Out Chicago Mayor Lori Lightfoot spotted a man wearing a pink tank-top that read, "Fuck Clarence Thomas" and incorporated the phrase into her remarks on stage.
Gregory Pratt, the Chicago Tribune reporter whose beat includes covering Mayor Lori Lightfoot and City Hall tweeted a video of the mayor which according to Pratt has now gone viral in right-wing spaces.
Chicago Mayor Lori Lightfoot responds to Supreme Court justice Clarence Thomas writing about overturning gay marriage ruling, other important cases: "Fuck Clarence Thomas!" Clip is going viral in right wing circles. pic.twitter.com/12qq4Qq8PR

— Gregory Pratt (@royalpratt) June 27, 2022
In another tweet Pratt clarified the incident: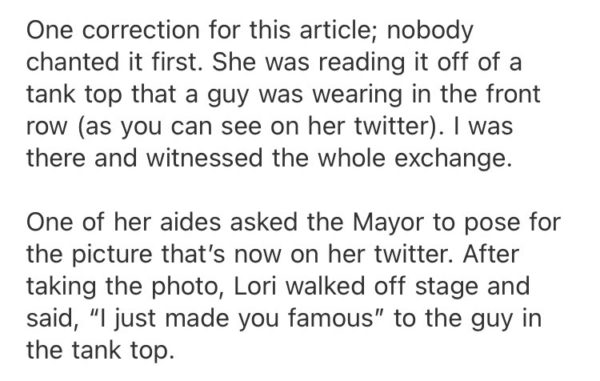 Mayor Lightfoot on Monday afternoon after the Tribune article and Pratt's tweet were active posted her take on Twitter:
I said what I said. pic.twitter.com/z4BXZ4Jj9Y

— Lori Lightfoot (@LoriLightfoot) June 28, 2022
House passes resolution demanding Brittney Griner's immediate release
Detained WNBA star's trial to begin on July 1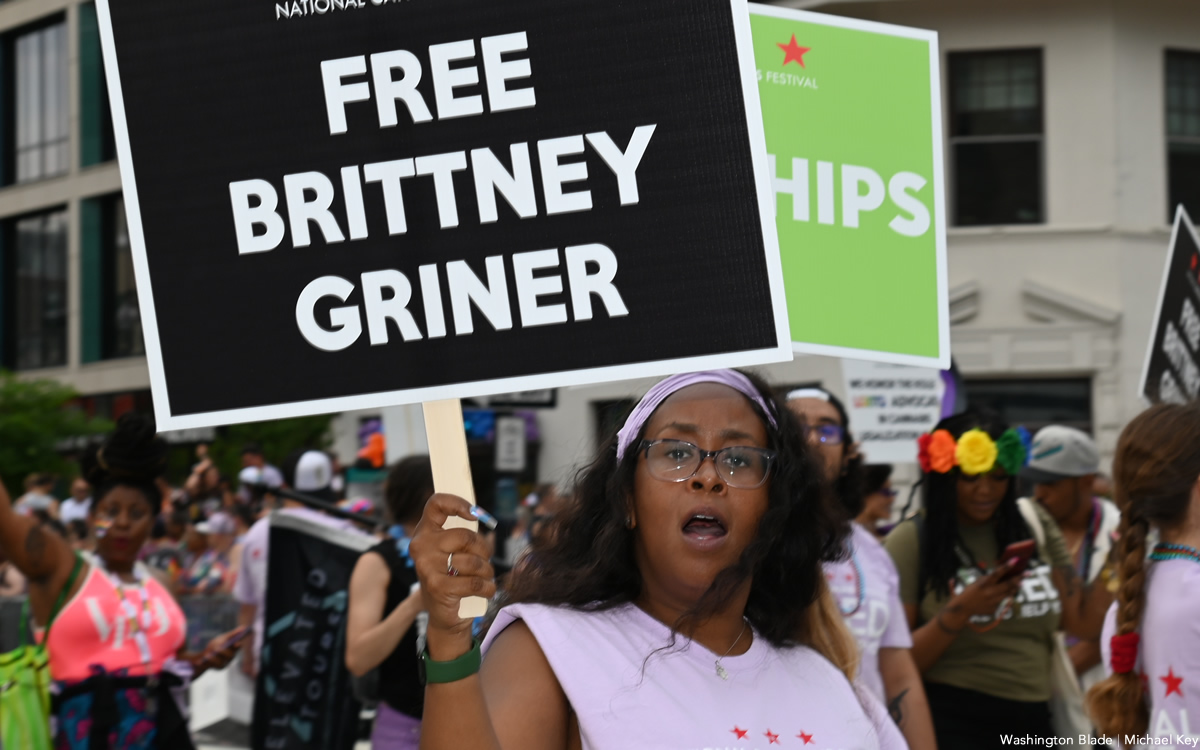 WASHINGTON — In a resolution passed on June 24 by the U.S. House of Representatives, lawmakers called on Russia to immediately release detained WNBA star Brittney Griner. 
Griner was first arrested in Russia in the days leading up to its invasion in Ukraine. Authorities have charged her with drug trafficking after claiming that she attempted to pass through Moscow's Sheremetyevo Airport while in possession of cannabis oil.
The House's resolution, introduced in May by U.S. Reps. Greg Stanton (D-Ariz.), Sheila Jackson Lee (D-Tex.) and Colin Allred (D-Texas), made multiple demands of Russia, including that the country "immediately release Brittney Griner," provide her with consular access and humane treatment and that the U.S. "raise the case of Brittney Griner and to press for her release" in all its dealings with the Russian government.
"This legislation insists on our embassy personnel having access to Ms. Griner and restates our commitment to freeing her now," Lee said in a statement after introducing the resolution. "We continue to pray for her family and we will continue to work together as three members of Congress, along with others, to spread the message that she is held wrongfully and must be freed now."
The resolution also expressed support for both Griner's family and for "all prisoners unjustly imprisoned in the Russian Federation."
Allred, a member of the House Foreign Affairs Committee, took to Twitter following the passage of the resolution.
"I'm proud the House has spoken in passing our resolution and calling for Brittney Griner's swift release," Allred wrote. "Every day an American is held abroad is a lifetime, and I will keep working with @POTUS to do all we can to bring home every American detained abroad."
Griner's WNBA team, the Phoenix Mercury, welcomed the House's passage of the resolution this past weekend.
"[Rep.] Stanton and many others are continuing to work with the White House, State Department and Brittney's family to secure her safe return home," the team wrote on Twitter.
The resolution comes after reporting revealed missteps on the part of the U.S. government in handling communication related to Griner's detention.
According to past reporting, the U.S. Embassy in Moscow failed to connect Griner with outside phone calls permitted by the Russian government when Griner's wife, Cherelle Griner, attempted to call her. Cherelle Griner reportedly called 11 times on June 18 on the couple's fourth anniversary but was unable to reach her wife due to what the State Department claimed to be a "logistical error."
While the resolution is being heralded by its supporters, it contains no provisions intended to enforce the House's demands for the release and humane treatment of Griner and others held by Russia. With less than one percent of criminal defendants in Russia being acquitted, it is unclear whether the resolution will do anything to persuade the country's courts to permit Griner's release.
Griner appeared in Russian court on Monday for a preliminary hearing prior to her trial that has now been scheduled to begin on July 1. It was also confirmed by Griner's attorney on Monday that her detention had been extended for six months pending her trial.
If convicted, she could face up to 10 years in prison.
"We must keep Brittney's case on the forefront and make clear to the White House that her release should be one of the highest priorities for our government," Cherelle Griner said in May.