114 Congressmembers call for proof that Trump was advised by Pentagon on trans military ban
Congress to Trump: You can't handle the truth!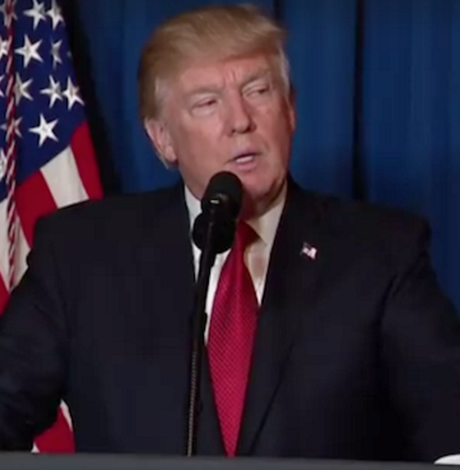 Virginia Rep. A. Donald McEachin is spearheading a call for all correspondence and documentation from the Pentagon to show the process that informed President Trump's directive to institute a ban on all transgender military service.
In a letter to Defense Sec. Jim Mattis dated Oct. 10 and signed by 114 members of Congress, including many from California, McEachin writes: "We request information about what discussions or correspondence between the White House and the Pentagon, if any, led President Trump to make his assertion. If senior military or Department of Defense personnel asked that the president ban transgender individuals from military service, we request access to any letters, e-mails, telephone transcripts, meeting logs and minutes, or other materials that document such requests."
"We seek information to discover the proof of where and when the Pentagon advised the President that this was the best idea for our country," McEachin said in a press release.  "If there is proof then we can evaluate that, if there is no proof then the President lied to the American people once again."
"President Trump clearly has no appreciation for the courage it takes not just serve the country, but to own your identity knowing there are people who will not accept you. He is using terms like 'military readiness' and 'unit cohesion' to hide the abject cruelty and naked bigotry of his action against transgendered servicemembers," out Rep. Mark Takano, the Vice Ranking Member on the House Veterans Affairs Committee, tells the Los Angeles Blade. "This letter is just part of our effort to illuminate the true motivation for his trans ban and restore the respect and dignity that the entire trans community deserves."
UPDATE:  "When the President tweeted out his discriminatory transgender military ban, he claimed he had consulted with the Pentagon. As his announcement so plainly took the military by surprise, it is difficult to give the President's statement any weight. It will be important to understand the true basis of the decision as courts consider ongoing legal challenges to this unjustified action," Rep. Adam Schiff (D-CA) told the Los Angeles Blade. "We should encourage and venerate all Americans who choose to serve in the armed forces. It is counterproductive and wrong, to exclude transgender Americans who are willing and able to serve their nation, as thousands already do. Congress – both Democrats and Republicans – must hold the President accountable."
As the Los Angeles Blade has previously reported, and the Joint Chiefs of Staff said they were blindsided by Trump's July 26 tweets announcing a reversal of the current military policy allowing open transgender service. In fact, as part of a year-long study of trans service, the RAND Corporation found that open service by transgender individuals would have "no significant impact on unit cohesion or operational readiness." The study moved then-Defense Sec. Ash Carter to lift the ban on trans service, allowing training of all members of the Armed Services to proceed, with only the accessions policy needing final adjustment—before Trump ordered the whole policy scrapped.
Trump infamously tweeted:  "After consultation with my Generals and military experts, please be advised that the United States Government will not accept or allow…Transgender individuals to serve in any capacity in the U.S. Military. Our military must be focused on decisive and overwhelming…victory and cannot be burdened with the tremendous medical costs and disruption that transgender in the military would entail. Thank you."
LA Blade's sources indicate that much of the initial discussion for reinstating the trans military ban actually occurred in person and telephonically: Republican Reps. Duncan Hunter and Vicky Hartzler to Freedom Caucus chair Mark Meadows to Tony Perkins of the Family Research Council and the Heritage Action to members of Vice President Mike Pence's office and then from Pence to Trump aboard Air Force One.
Since Hartzler got her erroneous information about the cost of healthcare for transgender service members from the Family Research Council and FRC's Executive Vice President is retired Army Lt. Gen. Jerry Boykin, there is some speculation Trump's generals and military experts could be from FRC, as well as the list of former military officers Heritage provided during Hartzler's failed legislative attempt to prohibit healthcare for trans service members. Such exchanges may be between White House officials and anti-LGBT activists—to which the Pentagon did not receive access.
Presumably, the signatories to the congressional letter will make the distinction between false information from anti-advocacy groups and the experience of the real Armed Forces.
The day after the tweets, on July 27, Military.com quoted Joint Chiefs Chair Marine Gen. Joseph Dunford saying that thousands of currently serving transgender troops would serve "indefinitely" until the Pentagon received Trump's proposed ban and studies how to implement it. "There will be no modifications to the current policy until the President's direction has been received by the Secretary of Defense [Jim Mattis] and the Secretary has issued implementation guidance," Dunford said in a memo to the service chiefs and senior enlisted advisers.
Last month, Dunford said he opposes the proposed ban. "I believe that any individual who meets the physical and mental standards … should be afforded the opportunity to continue to serve," Dunford told members of the Senate Armed Services Committee during his reappointment hearing. He also said that he had already given that advice privately to administration officials. It is unclear if those private conversations are also subject to the congressional request.
It is also unclear if conversations, emails and other forms of documentation from outside advocates and individuals are subject to the request, as well. For instance, a source familiar with the machinations surrounding the ban indicate that advocates have strongly urged Mattis to recruit open transgender individuals with military or national security experience to sit on the panel that will study the issue and present him with recommendations. Would those emails exchanges be given the Congress—and will any of the documentation be made public?
Since any calls to Trump or Air Force One are classified, it is unclear if any of the signatories to the letter than those with classified clearance, such as California Rep. Adam Schiff, would be able to hear the recordings or see transcripts of telephonic conversations, if recordings were even made. However, phone logs should indicate where and on what dates calls were made from and to whom.
"If the Department has records of any other discussions that might have justified the president's claim, we request to see those materials, as well," the Congressional letter says. "We seek access to these materials in order to determine whether the president, his national security team, and military leaders are actively coordinating policy with one another, or whether the president's transgender ban announcement reflected a breakdown in communication."
"Decades ago senior military leadership and Members of Congress tried to say that a group of people, African-Americans, were not fit to serve and would run at the sight of a battle. I cannot believe that we are here today facing similar discrimination against transgender individuals," McEachin said in his press release. "Transgender individuals are already bravely serving our country and do not need this discriminatory distraction."
"Today, Representative McEachin is standing up for both military personnel and the LGBT community by demanding accountability," said Matthew Thorn, Executive Director of OutServe-SLDN. "We applaud Representative McEachin for continuing to pursue answers and details of the President's actions. We too will not stop in our legal fight and we look forward to working with Rep. McEachin and all our congressional allies in preventing this ban from coming to fruition."
There are currently four lawsuits against Trump, Mattis and the proposed ban. "The President's abrupt decision to override the military's carefully considered policy on transgender service members showed a shocking disregard not only for the thousands of currently serving transgender troops, including those deployed overseas, but also for the experience and expertise of military leaders," said NCLR Legal Director Shannon Minter and GLAD Transgender Rights Project Director Jennifer Levi, who have filed suit with Equality California to stop the ban from moving forward. "We commend the more than 100 Members of Congress who are demanding answers about why the President reversed military policy without input from military advisers. The President's blatant disregard for military judgment destabilizes military operations and weakens our Armed Forces."
Does a potential overturn of Roe v. Wade imperil LGBTQ+ rights?
Alarms were set off in legal circles as some argued that Obergefell v. Hodges – the same-sex marriage decision, would be in danger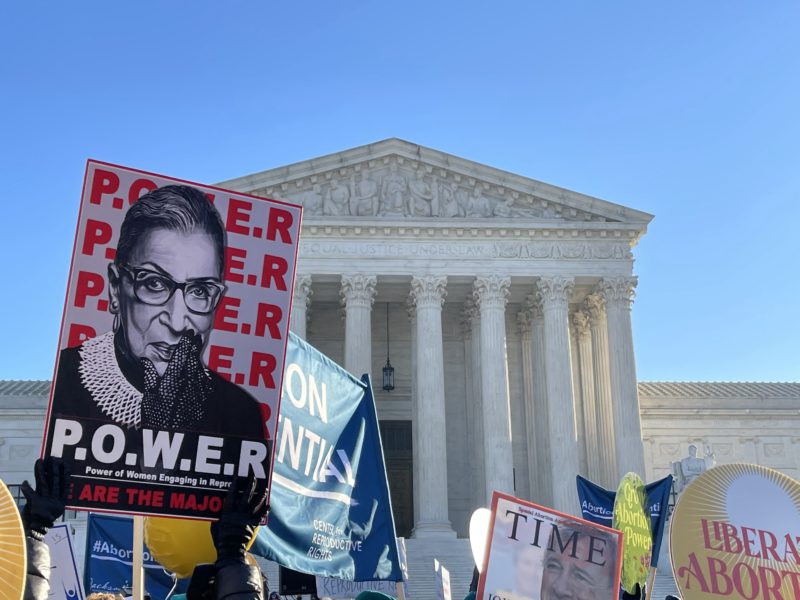 WASHINGTON – The oral arguments before the justices of the United States Supreme Court had barely ended in the case brought by the state of Mississippi defending its law banning abortion after 15 weeks, Dobbs v. Jackson Women's Health Organization, when alarms were set off in legal circles as some argued that Obergefell v. Hodges – the same-sex marriage decision, would be in danger should the high court rule to overturn Roe v. Wade.
Florida State University law professor Mary Ziegler, appearing on NPR's 'Heard on All Things Considered,' told host Mary Louise Kelly that there was a basis for concern on whether the court would actually overrule its precedents in other cases based on the questions and statements raised during the hearing by the conservative members of the court.
Asked by Kelly if she saw a legal door opening Ziegler affirmed that she did. Kelly then asked her; "Them taking up cases to do with that. What about same-sex marriage?"
Ziegler answered, "Yeah, same-sex marriage is definitely a candidate. Justices Alito and Thomas have in passing mentioned in dicta that they think it might be worth revisiting Obergefell v. Hodges – the same-sex marriage decision.
"And I think it's fair to say that in the sort of panoply of culture war issues, that rights for same-sex couples and sexual orientation are still among the most contested, even though certainly same-sex marriage is more subtle than it was and than abortion was.
I think that certainly the sort of balance between LGBTIQ rights and religious liberty writ large is a very much alive issue, and I think some states may try to test the boundaries with Obergefell, particularly knowing that they have a few justices potentially willing to go there with them."
As almost if to underscore the point raised by Professor Ziegler, during the hearing Wednesday, Associate U.S. Supreme Court Justice Sonia M. Sotomayor pointed out that the high court has taken and "discerned" certain rights in cases from the Constitution.
Along with abortion, the court has "recognized them in terms of the religion parents will teach their children. We've recognized it in their ability to educate at home if they choose," Sotomayor said. "We have recognized that sense of privacy in people's choices about whether to use contraception or not. We've recognized it in their right to choose who they're going to marry."
In following up the cases cited by Justice Sotomayor, Associate U.S. Supreme Court Justice Amy Coney Barrett asked Mississippi Solicitor General Scott Stewart, who was defending the state's abortion law, whether a decision in his favor would affect the legal precedents in those cases cited by Justice Sotomayor.
In his answer to Justice Barrett, the state's Solicitor General said cases involving contraception, same-sex marriage and sodomy wouldn't be called into question because they involve "clear rules that have engendered strong reliance interests and that have not produced negative consequences or all the many other negative stare decisis considerations we pointed out."
However, Lambda Legal Chief Strategy Officer and Legal Director, Sharon McGowan had a different take and interpreted remarks by Associate U.S. Supreme Court Justice Brett Kavanaugh to mean that the decisions in Lawrence v. Texas, which decriminalized private sexual intimacy between same-sex couples, and Obergefell v. Hodges, which struck down remaining bans on the freedom of same-sex couples to marry, would actually justify overturning Roe v. Wade.
In a publicly released media statement McGowan noted:
"During today's argument, Justice Kavanaugh suggested that two key Supreme Court decisions protecting LGBTQ civil rights—Lawrence v. Texas and Obergefell v. Hodges—support overruling Roe v. Wade and Planned Parenthood v. Casey.
'To that we say, NOT IN OUR NAME. LGBTQ people need abortions. Just as important, those landmark LGBTQ decisions EXPANDED individual liberty, not the opposite. They reflected the growing societal understanding of our common humanity and equality under law.
"Just as the Supreme Court in Brown v. Board of Education rejected the lie of 'separate but equal,' the Supreme Court's decisions in Lawrence and Obergefell appropriately overruled precedent where it was clear that, as was true with regard to race, our ancestors failed properly to acknowledge that gender and sexual orientation must not be barriers to our ability to live, love, and thrive free of governmental oppression.
"Abortion rights are essential not only because abortion is basic healthcare, but because without access to abortion, people who need that healthcare cannot determine the course of their own lives and participate equally in society. They cannot decide how to structure their families, protect their own health, determine their educational and financial futures, and secure the futures of existing children.
"These landmark LGBTQ cases, which Lambda Legal litigated and won, and on which we rely today to protect our community's civil rights, were built directly on the foundation of Casey and Roe. Our interests in equal dignity, autonomy, and liberty are shared, intertwined, and fundamental."
On Sunday, the Blade spoke with Shannon Minter, the Legal Director for the National Center for Lesbian Rights, a national LGBTQ+ legal organization which represented three same-sex couples from Tennessee, whose case was heard by the U.S. Supreme Court along with Obergefell and two other cases.
Minter is urging caution in how people interpret Wednesday's arguments and remarks made by the justices.
"We should be cautious about taking the bait from anti-LGBTQ groups who falsely argue that if the Supreme Court reverses or undermines Roe v. Wade, they are likely to reverse or undermine Obergefell or Lawrence. In fact, that is highly unlikely, as the argument in Dobbs itself showed," he said.
"The only reason Justice Kavanaugh mentioned Obergefell and Lawrence, along with Brown v. Board of Education, was to cite them as examples of cases in which the Supreme Court clearly did the right thing. All of those decisions rely at least as strongly on equal protection as on fundamental rights, and even this extremely conservative supreme court has not questioned the foundational role of equal protection in our nation's constitutional law," Minter stressed.
During an interview with Bloomberg magazine, David Cortman, of the Scottsdale, Arizona based anti-LGBTQ+ legal group Alliance Defending Freedom, which has been listed by the Southern Poverty Law Center as an extremist hate group because of its anti-LGBTQ+ stance and public utterances, said "two things in particular distinguish abortion from those other privacy rights: the right to life and the states' interest in protecting a child."
Cortman, whose group urged the justices to allow states to ban same-sex marriages, said those other rights may be just as wrong as the right to an abortion. "But the fundamental interest in life that's at issue in abortion means those other rights are probably not in any real danger of being overturned."
But Cortman is of the opinion that there is little impetus among the Court's conservatives to take up challenges to those cases.
However, the fact that the six to three make-up of the high court with a conservative majority which can imperil the rights of women in regards to their ability to render decisions over their healthcare and well-being has progressives' clamoring for the public to pay closer attention and be more proactively engaged.
Kierra Johnson, Executive Director of the National LGBTQ Task Force, in an emailed media public statement to the Blade underscored those concerns:
"Reports and analysis coming out of Wednesday's Supreme Court hearing on Dobbs v. Jackson Women's Health Organization are extremely disturbing and represent a threat to our individual constitutional rights to privacy and autonomy. There is no 'middle ground' on what the Constitution guarantees and what was decided decades ago with the Roe v Wade decision.
This is about liberty, equality, and the rule of law, not the political or partisan views of those sitting on the bench. The unprecedented decision to remove a constitutional right recognized by the Supreme Court 50 years ago would set back civil rights by decades. They cannot take this country back to a time when lives were destroyed or lost because women lived in a state without access to reproductive healthcare or bodily autonomy.
Abortion access is essential, and a fundamental right under the U.S. Constitution. Bans on abortion are deeply racist and profoundly sexist – the harshest impacts fall on Black and Brown women and pregnant people and on our families and communities.
If you think this decision will not affect you, think again: a wrong decision by the Supreme Court means you, too, will lose your bodily autonomy, your ability to own your own personal and community power. This is not just about abortion; it is about controlling bodies based on someone else determining your worthiness. This is a racial justice issue. This is a women's issue. It is an LGBTQ issue. It is a civil rights issue. These are our fundamental rights that are at stake."
Victory Fund honors Maine House speaker in D.C.
Ryan Fecteau is gay Catholic University alum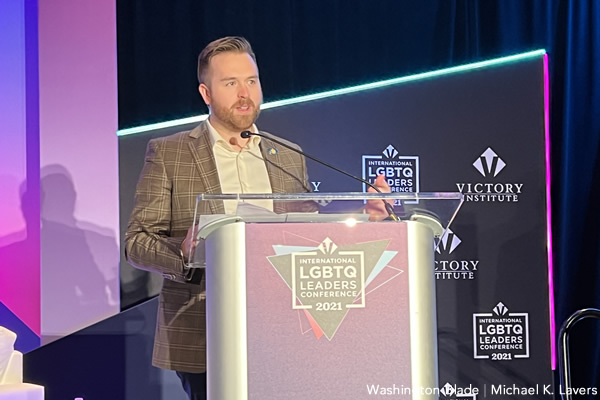 WASHINGTON — The Victory Fund on Saturday honored Maine House Speaker Ryan Fecteau on the last day of its International LGBTQ Leaders Conference in D.C.
Fecteau — an openly gay Catholic University of America alum — won a seat in the Maine House of Representatives in 2014. He became the chamber's speaker in 2020.
"Hate and intolerance will not derail us," said Fecteau after Florida state Rep. Carlos Guillermo Smith presented him with the Tammy Baldwin Breakthrough Award, which is named after U.S. Sen. Tammy Baldwin (D-Wis.). "Our community will not be intimidated."
The Victory Fund on Friday honored Guatemalan Congressman Aldo Dávila, a gay man who is living with HIV.
American Library Association; 155 efforts to ban LGBTQ+ & Black authors
Falsely claiming that these works are subversive, immoral, or worse, these groups induce officials to abandon constitutional principles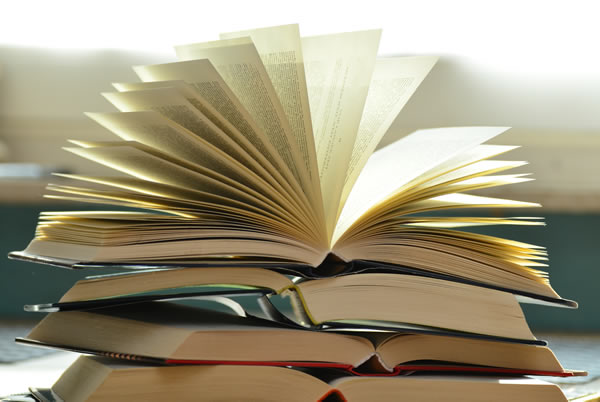 CHICAGO – The American Library Association (ALA) released a statement Tuesday noting that the organization has documented 155 separate incidents of efforts to remove or ban books that focus on LGBTQ+ issues and books by Black authors or that document the Black experience or the experiences of other BIPOC individuals.
Since June 1, 2021, OIF has tracked 155 unique censorship incidents and provided direct support and consultation in 120 of those cases.
"In recent months, a few organizations have advanced the proposition that the voices of the marginalized have no place on library shelves. To this end, they have launched campaigns demanding the censorship of books and resources that mirror the lives of those who are gay, queer, or transgender or that tell the stories of persons who are Black, Indigenous, or persons of color.
Falsely claiming that these works are subversive, immoral, or worse, these groups induce elected and non-elected officials to abandon constitutional principles, ignore the rule of law, and disregard individual rights to promote government censorship of library collections. Some of these groups even resort to intimidation and threats to achieve their ends, targeting the safety and livelihoods of library workers, educators, and board members who have dedicated themselves to public service, informing our communities, and educating our youth," the statement by the American Library Association Executive Board read.
"ALA strongly condemns these acts of censorship and intimidation. We are committed to defending the constitutional rights of all individuals of all ages to use the resources and services of libraries. We champion and defend the freedom to speak, the freedom to publish, and the freedom to read, as promised by the First Amendment of the Constitution of the United States.
We stand opposed to censorship and any effort to coerce belief, suppress opinion, or punish those whose expression does not conform to what is deemed orthodox in history, politics, or belief. The unfettered exchange of ideas is essential to the preservation of a free and democratic society," the ALA board noted.
The ALA Office for Intellectual Freedom (OIF) is actively involved in providing confidential legal guidance and strategic support to libraries and library professionals in communities across the country impacted by the recent surge in book challenges.
"We're seeing an unprecedented volume of challenges in the fall of 2021," said Deborah Caldwell-Stone, OIF Director. "In my twenty years with ALA, I can't recall a time when we had multiple challenges coming in on a daily basis."
The Williamson County, TN chapter of the group Moms for Liberty had filed an 11-page complaint with the state, claiming that the "classroom books and teacher manuals reveal both explicit and implicit Anti-American, Anti-White, and Anti-Mexican teaching," as The Tennessean reports.
In South Carolina, Governor Henry McMaster sent a letter to South Carolina Superintendent of Education Molly Spearman asking her to "begin a comprehensive investigation into the presence of obscene and pornographic materials in public schools in South Carolina."
A Flagler County, Florida, school board member is seeking criminal charges against school officials for allowing copies of the LGBTQ+ themed book "All Boys Aren't Blue" to remain in two of the county high school's libraries.
Texas Governor Greg Abbott sent a letter directing the Texas Education Agency, the Texas State Library and Archives Commission, and the State Board of Education to immediately develop statewide standards to restrict access to certain content in public schools, but highlighted as examples books by LGBTQ authors that tell the stories and explore the identities of LGBTQ people.
In Spotsylvania County, Virginia, the County School Board voted 5-2 to rescind their ban on "sexually explicit" books in the libraries of the district's schools that the board enacted last week in a 6-0 vote.
The original directive came last week after two parents raised concerns at a board meeting about books available to students, particularly LGBTQ+ fiction.
A recent article in Raw Story details some of the book ban efforts by Moms for Liberty, a far-right so-called 'family values' group founded in January 2021in Florida, which claims to be a 'grassroots' non-profit organization that advocates for parental rights.
Headquartered in Melbourne, Florida, the group which has 142 chapters in 35 states and 56,000 members and supporters, has campaigned against COVID-19 restrictions in schools, including mask and vaccine mandates, and against school curriculums that mention LGBT rights, race, and discrimination.
Raw Story reported; "Among their demands are that lessons about Martin Luther King, Jr. and Ruby Bridges be cut for being divisive, lessons about civil rights crackdowns be cut for "negative views of firemen and police," and lessons about Galileo be revised for being too anti-church. The story of Johnny Appleseed was also condemned as "sad and dark," Greek and Roman mythology for depicting the goddess Venus naked, and textbooks explaining the effects of hurricanes as too violent for first graders.
But one of the oddest crusades of the group is against a children's picture book on seahorses, which they believe, according to Weill, "is too sexy.""
Established Dec. 1, 1967, the OIF is charged with implementing ALA policies concerning the concept of intellectual freedom as embodied in the Library Bill of Rights, the association's basic policy on free access to libraries and library materials. The goal of the office is to educate librarians and the general public about the nature and importance of intellectual freedom in libraries.