Non-binary actor stars in LA Premiere of Taylor Mac's "Hir"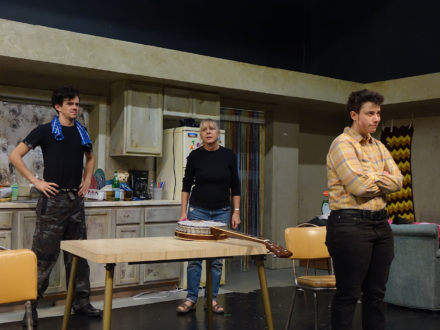 After bringing two live extravaganzas to Los Angeles in the last two years, Taylor Mac – the boundary-pushing playwright, actor, singer-songwriter, performance artist, director, and producer – has gained an enthusiastic audience among local theatre-goers.
Mac (who uses "judy," lowercase sic, not as a name but as a gender pronoun) has received multiple awards – including the Kennedy Prize, New York Drama Critics Circle Award, two Bessies, two Obies, the McArthur "Genius" Grant, and a Guggenheim Fellowship – and was a finalist for the 2016 Pulitzer Prize in Drama for "A 24-Decade History of Popular Music in America."
Now, one of "judy's" most acclaimed plays is being mounted by the Odyssey Theatre Ensemble, which will open its 50th anniversary season with the L.A. premiere of "Hir."
The word "hir" is a gender-neutral, third-person singular object pronoun that replaces the use of him or her.  According to Mac, "The title is a metaphor.  It's pronounced 'here,' and I enjoy the duality of something being about gender and also about place."
Hilarious and terrifying, "Hir" is a dysfunctional family dramedy for a new era: a highly intelligent, heartfelt, and deeply humorous portrayal of a family in crisis – in which domestic abuse, the trauma of war and the acceptance of gender neutrality are illustrated in a nearly absurd, emotionally gripping, intensely real dynamic.  Somewhere in the American suburbs, Isaac, dishonorably discharged from his tour in Afghanistan, has returned home to discover a household in revolt.  The insurgent: his mom. Liberated from an oppressive marriage to Isaac's father by his debilitating stroke, and with Max, Isaac's newly out transgender sibling, as her ally, Paige is on a crusade to dismantle the patriarchy.
The play, like most of Mac's work, is an outrageous exploration of American culture; described in the press release as "a darkly funny, shockingly absurd and endlessly surprising vision of a world in transition," it's cut from the same edgy, theatrical cloth that Mac is known and lauded for.
Even so, director Bart DeLorenzo asserts that, at its core, "Hir" is really "a classic American play," with all the familiar elements of the gritty, "kitchen sink" dramas written by such 20th-century playwrights as Arthur Miller.
"It's set in a family home," he explains.  "There's a family with conflicts, with secrets; there's a son who's coming home from the war and everything is changing."
From there, however DeLorenzo says the play takes the formula and "sets it spinning." He is also quick to point out that, despite its old-school roots, "Hir" is up-to-the-minute contemporary.  "It's about the future of America and how we might break into the next moment."
He continues, "This country, in its defining documents, was seeking to transition from autocratic rule to individual rights, but how far did we get?"  He says the play's argument is "the opposite of the 'Make America Great Again' slogan – unless you're willing to overlook and ignore quite a lot, this country has never been great, it has never lived up to the promise of its constitutional freedoms. But, from this point on, many voices contend, it will have to."
In the course of the play, Mac covers a lot of topics that are at the center of the "culture wars" in today's America; not surprisingly for an artist known for challenging gender norms, some of the most prominent themes have to do with queer identity and the need to move beyond binary understanding.
Key to this aspect of the production is Puppett, a non-binary actor who plays Max – the newly transitioning teen-ager who gives voice to a lot of its edgiest ideas – and who says "Hir" couldn't be more timely.
"Where we're at right now," they say, "is the breakthrough into the mainstream of talking about the existence of transgender people – which is good – but it's mostly been from a binary standpoint, of transitioning from one gender to the other.  The play introduces the conversation that there are more than two genders."
Puppett believes that Max's position in the play's family dynamic is an essential part of getting the message across.  "Paige [the mother] gives a lot of importance to Max's ideas about the 'doing away' of binaries," they say, "and that allows for the audience to hear them more than they would otherwise."
"Max is in a place in their life that makes sense for a seventeen-year-old," they continue, "where they have a lot of ideas that are 'facts' for a couple days and then everything changes – everything feels like it's the 'truth' but the 'truth' is always changing.  That's true of everyone in the play but I think it's the most age-appropriate for Max."
Puppett says this youthful perspective provides a comedic element that is crucial to opening minds.  "There's importance in looking at who Max is," they say, "but also there's a lot of humor in the extreme of them and the things they say, and I think that people who identify with Max will also be able to laugh at themselves through the things that Max says."
"It's a really great comedy," they continue, "which is not always obvious from the synopsis.  It's really funny, and it gives equal weight to the absurdity of each character.  That makes things more accessible, so I'm hoping that people who are less familiar with some of the topics will be able to have it as an easier access point."
That doesn't mean "Hir" makes light of the difficult questions it raises.  Puppett says, "There's a lot left for you to chew on after the play's over.  I think it brings up more questions than answers, which is ultimately useful."
They add, "The play does a good job of teaching the audience through the characters being taught, without placing all the burden on the queer character – which I think is really smart.  All of the characters are exploring and changing, and it pushes the audience into the same space by the end."
That doesn't mean Puppett doesn't feel some weight on their shoulders.  "It's a role which can be seen as representing a large portion of the queer community," they say.  "One role can't speak for everyone, but some people in the audience might perceive it that way, and that does feel like a large responsibility."
Asked whether it's intimidating to take on such a key role in a play by one of America's most original and important contemporary voices, Puppett stops to consider.
"That part of it hasn't occurred to me yet," they say.  "But if I think about it hard enough, it might be, so I'm gonna try not to."
"Hir" runs January 19 – March 17 at The Odyssey Theatre (2055 S. Sepulveda Blvd., West Los Angeles, 90025).  For exact performance schedule, reservations and information, call (310) 477-2055 or go to OdysseyTheatre.com.
Will Alaska topple Mariah Carey's "Christmas Queen" crown?
As she graces America's stages with her newest contribution to Christmas culture, is Alaska threatening to topple Carey? Unlikely…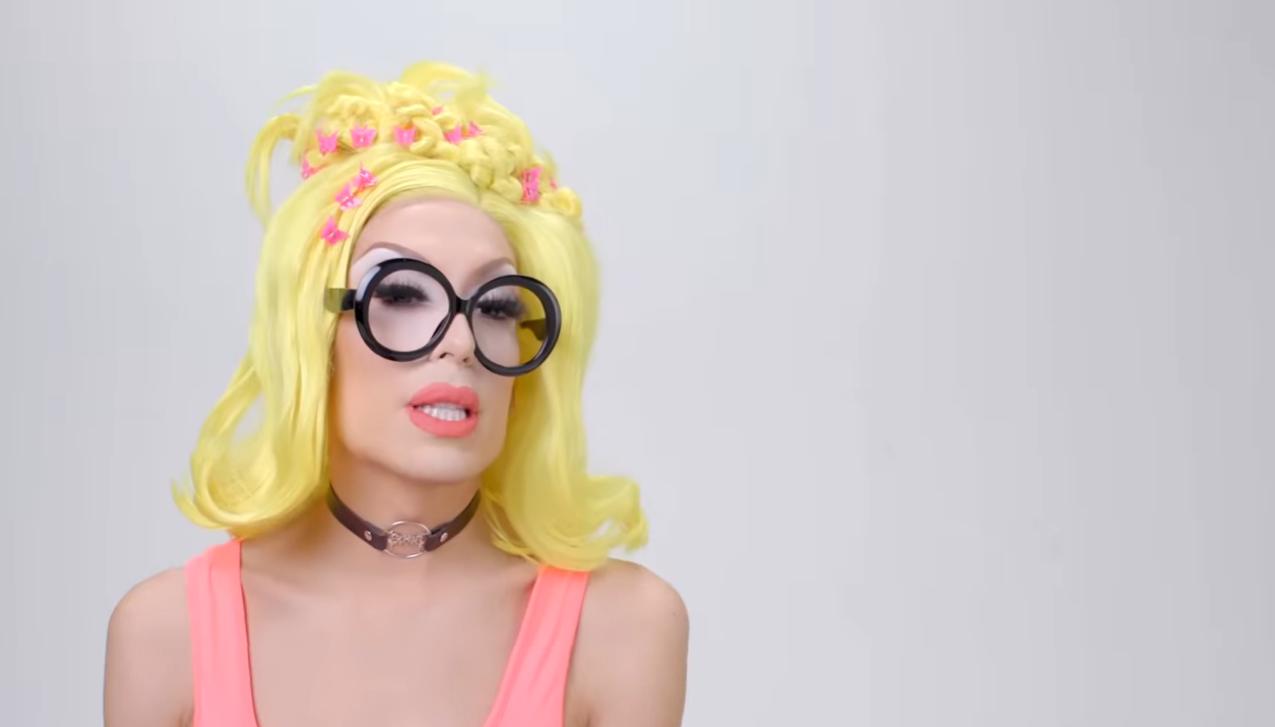 HOLLYWOOD – If RuPaul, giving out crowns the way he does across Drag Race franchises, ran Christmas — Mariah Carey would be demanding to be crowned its queen. Carey was rejected in 2022 trying to trademark the title, and other stars like Darlene Love, were all for the defeat.
One queen who did not enter the fray, but now could, is RuPaul's own classic diva and All Star crown-holder, Alaska.
Alaska launches her "It's Beginning to Look a Lot Like ALASKA" Christmas show today. Opening at the Neptune in Seattle Washington, she hits San Francisco on December 10th at Bimbo's 365. Other stops on the tour include New York (December 14th), Pittsburgh (December 17th), and delivers her to her family's doorsteps just before Christmas in Erie, PA on December 23rd.
"My mom said, 'It's not going to just be Christmas music, is it??', No. My best friend Jeremy plays the piano in the show and we have been doing Christmas cabarets for years. Our goal is to do as little Christmas music as possible in them. It's a chance to sing songs that we love and songs we have always wanted to do. There is a drop of Christmas music, just enough to call it 'a Christmas show'," she tells me on a recent episode of Rated LGBT Radio.
With many million followers across various social media platforms, Alaska is one of the top tier of famous drag queens. With the RuPaul All Stars' crown to her credit, her brand is loved and adored. The public first fell for her on the fifth season of "RuPaul's Drag Race," where she finished in the final 3 before returning and taking the aforementioned crown as winner of season two of "RuPaul's Drag Race All Stars."
She has released four chart-topping studio albums, "Anus," "Poundcake," "Vagina" and "Red 4 Filth." With several acting credits and awards, Alaska has also released a young adult novel titled "Alaska Thunderfun and the Inner Space Odyssey," plus released her memoir "My Name's Yours, What's Alaska?: A Memoir" She has toured the globe spreading her otherworldly message of love, kindness and gender non-conformity. Alaska also co-hosts the wildly popular Race Chaser podcast with Willam and co-created the Drag Queen of the Year Pageant Competition Award Contest Competition. She debuted a new live stage show in the fall of 2022 called DRAG: The Musical. She is the face of one of six featured flavors with SERV Vodka. Her latest foray finds her in the world of smells with her "Red For Filth" fragrance.
"When I started drag, it was not a viable career choice, like it is now, it was underground—this kind of strange thing that not many people knew existed, and if they did, they did not understand anything about it. There weren't many eyes on it from the mainstream culture. Now that there is, I guess we get our turn to be a distraction so the government can not do anything about important issues," she says.
When she first started dabbling in drag, her family was supportive, but not quite sure exactly they were supporting. Alaska describes her mother as being "protective", and not wanting her to be subject to ridicule. "It took my family a while to understand. That was pre-Drag Race. There was no information as to what being a drag queen even was. Now my family loves it and comes to every show."
Alaska is famous for her laissez faire stage presence, but the cover hides some anxiety. "I always get nervous when I go on stage. I am not exuding confidence; I am just doing the thing," she confesses.
Doing the thing, she is. As she graces America's stages with her newest contribution to Christmas culture, is Alaska threatening to topple Carey as the top Christmas diva? Unlikely.
But it will be a damned hoot to watch her try.
Complete tour dates:
December:
8th: Portland, OR @ Aladdin Theater
10th: San Francisco, CA @ Bimbo's 365
12th: Montreal, QC @ Le National
14th: New York, NY @ Town Hall
15th: Toronto, ON @ Phoenix Concert Hall
16th: Boston, MA @ Big Night Live
17th: Pittsburgh, PA @ Carnegie of Homestead Music Hall
21st: Chicago, IL @ House of Blues
23rd: Erie, PA @ Erie Playhouse – 2 Shows
29th: Vancouver, BC @ The Vogue
30th: Seattle, WA @ Neptune
******************************************************************************************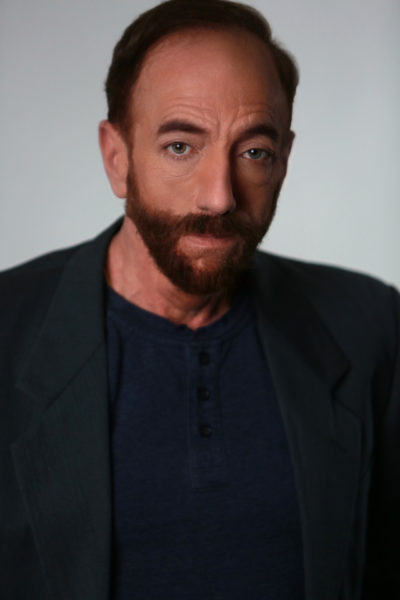 Rob Watson is the host of the popular Hollywood-based radio/podcast show RATED LGBT RADIO.
He is an established LGBTQ columnist and blogger having written for many top online publications including The Los Angeles Blade, The Washington Blade, Parents Magazine, the Huffington Post, LGBTQ Nation, Gay Star News, the New Civil Rights Movement, and more.
He served as Executive Editor for The Good Man Project, has appeared on MSNBC and been quoted in Business Week and Forbes Magazine.
He is CEO of Watson Writes, a marketing communications agency, and can be reached at [email protected]