January 25, 2019 at 2:13 pm PST | by Karen Ocamb
West Hollywood's Greg Willenborg dies at 60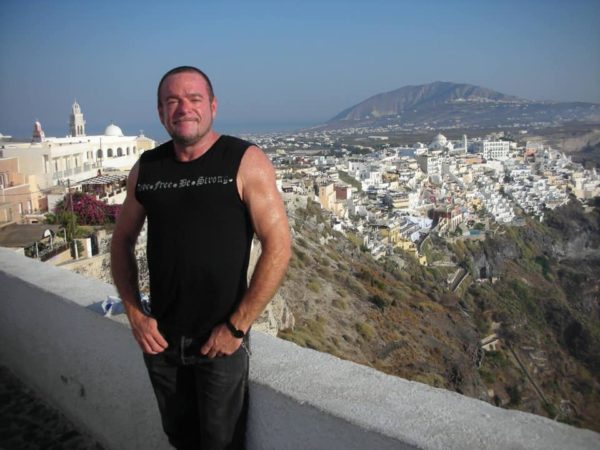 West Hollywood Mayor John Duran announced the shocking news on his Facebook page: "WEHOANS. It is with great sadness and heavy heart to inform you of the passing of my beloved Greg Willenborg." The West Hollywood resident died at age 60, about three weeks before his birthday on Feb. 18.
(UPDATE) Duran originally noted that Willenborg's death "Appears to be HIV related complications" but updated the cause of death as resulting from blood clots.
"Such a bright spirit in our community. I am so heart broken," Duran writes.
Willenborg was well-know within the WeHo and Los Angeles sober communities, contributing to the Van Ness Recovery House, among other recovery organizations.
Willenborg's death shocked many. "I can't believe it. We were going to have dinner next week," longtime political activist Diane Abbitt tells the Los Angeles Blade. "He was just really a good, generous person."
Abbitt says Willenborg, a film and event producer, told her he celebrated seven years of sobriety, including getting off crystal meth. He told her "how grateful I am for this program."
Willenborg was a very active Equality California board member when the LGBT political organization was being revitalized under executive director Geoff Kors, says Abbitt, a former EQCA Board co-chair and PAC chair. He chose to take the then-controversial position of not only supporting then-Assemblymember Mark Leno's push for marriage equality in 2004 but changing their standards to require such support from candidates seeking their endorsement.
Willenborg's activism continued, including raising $2 million for Hilary Clinton's presidential campaign in 2016. Abbitt says he also "contributed so much money to flip seats in Orange County" last November, as well as contributing to LGBT groups.
"He was very progressive," says Abbitt. "He just gave back and gave back and gave back."