Ariz. lawmaker: Trump immigration policy is 'mostly dog whistle'
State Rep. Daniel Hernández's district borders Mexico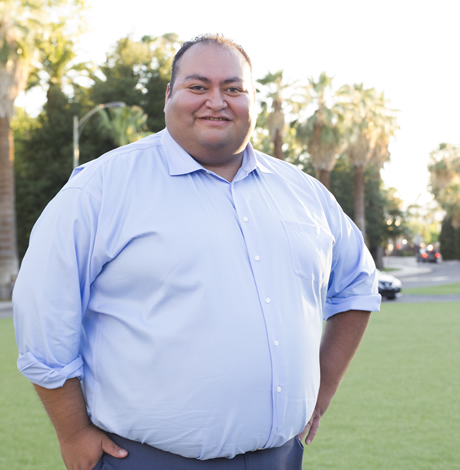 PHOENIX — An Arizona lawmaker whose district borders Mexico on Tuesday sharply criticized President Trump's immigration policy that includes demands for a border wall.
"It's mostly dog whistle to try and gin up his very extreme base," Arizona state Rep. Daniel Hernández (D-Tucson) told the Washington Blade during an interview at the Arizona Capitol.
"As someone who's lived in southern Arizona my entire life, I've never felt unsafe going to the border, but it's really easy to turn the border and turn Mexico into the boogeyman and rile up some of the more extremist elements," he added. "When the president starts off his campaign by talking about Mexicans being murderers and rapists and drug mules, it's not going to get better from there."
Hernández, 29, has represented Arizona's 2nd Legislative District, a majority Latino area that includes the border city of Nogales in Santa Cruz County and portions of Tucson in neighboring Pima County, since 2017.
Hernández is one of four openly gay members of the state House. He is also credited with saving then-Arizona Congresswoman Gabrielle Giffords' life after she was shot during a 2011 campaign event at a Tucson shopping center.
Hernández spoke with the Blade on the 32nd day of a partial government shutdown that shows no signs of ending anytime soon because of Trump's continued demands for border wall funding.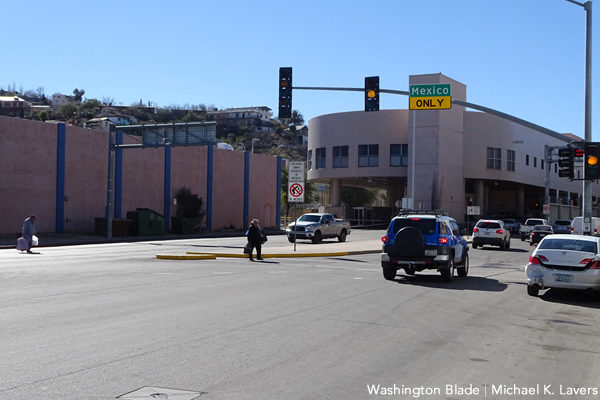 Nogales and Nogales, Mexico, which is in the country's Sonora state, are collectively known as Ambos Nogales or Both Nogales. Hernández told the Blade that residents of both cities regularly cross the border to work, to shop, to receive health and dental care and to visit relatives.
"It's a bicultural and a binational city," he said. "Nogales has an Arizona side and a Sonora side. Everything is intricately tied."
Hernández told the Blade a border wall is not necessary, in part, because "fencing and barriers" are already in place. Hernández said motion and sound sensors, drones and other technologies "are more efficient and more effective" ways to address border security concerns.
"What is happening is people will build tunnels underneath or build holes through it," he said, referring to a wall. "They'll go around, underneath or through it."
Hernández added business owners and other constituents have told him they want more U.S. Customs and Border Protection officers at the Nogales port of entry, which is the busiest border crossing in Arizona, in order to reduce wait times.
"The biggest complaint for most people is how long it takes them to go back and forth," he said. "Ten, 15 years ago you'd be across the border in 10 or 15 minutes without a problem. Now due to staffing changes, we keep getting Border Patrol, but not enough customs officials."
The U.S. Census indicates 21.8 percent of Santa Cruz County's residents live below the poverty level. Nogales International, a local newspaper, reported Arizona Department of Economic Opportunity statistics indicate the county's unemployment rate was 11.9 percent in August 2018.
Hernández noted agriculture is one of his district's main industries. He told the Blade local businesses are losing money because it can take up to five hours for their trucks to bring produce and other perishable goods from Mexico into the U.S. through the Nogales port of entry.
"If you are stuck on a truck for five hours trying to get through, some of the spoiled things then cut into the bottom line of the companies that are providing really the main source of jobs for the county," said Hernández.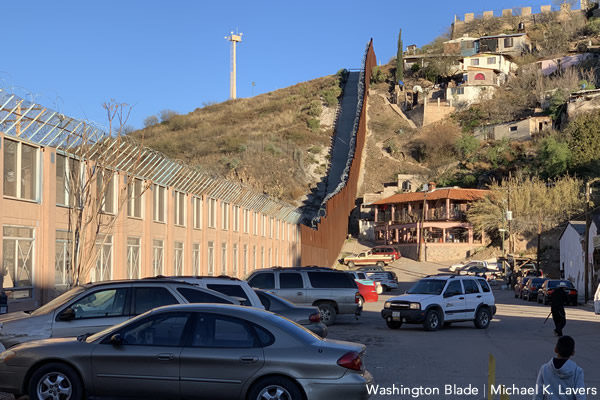 U.S. Army troops who were deployed around Nogales last November installed concertina wire with razors on top of the border fence in anticipation of a migrant caravan that was traveling north through Mexico. Local media reports also indicate shipping containers temporarily blocked two of the six vehicle lanes on the U.S. side of the Nogales port of entry.
Downtown Nogales begins a few hundred feet north of the port of entry. The Blade on Wednesday saw several vacant storefronts on North Morley Avenue, which ends at the border.
Hernández said Republicans who live in Nogales "are so fed up" with Trump's anti-immigrant rhetoric because it is "causing them jobs, costing them economic opportunities." He added it is also hindering efforts to revitalize downtown Nogales.
"The president's words make it harder for us to incentivize and to convince people it's even a safe place to go to," said Hernández.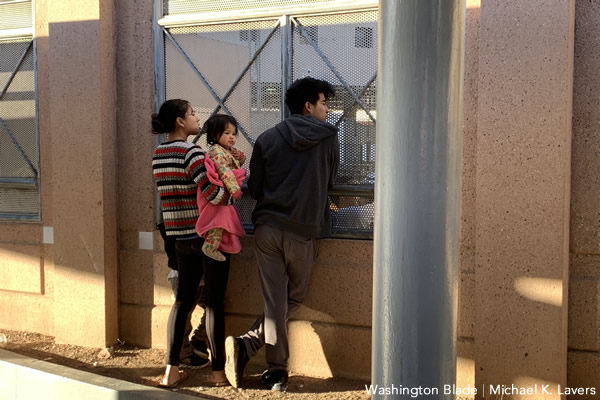 Arizona over the last decade has enacted a series of laws that critics contend specifically target immigrants. These include Senate Bill 1070, a law then-Gov. Jan Brewer, a Republican, signed in 2010 that allowed police officers to check the immigration status of anyone who they suspected were in the U.S. illegally.
Hernández noted current Republican Gov. Doug Ducey "has made it a priority to build" a relationship with Sonora Gov. Claudia Pavlovich.
Pavlovich attended Ducey's state of the state speech that he delivered on Jan. 14. Ducey also attended Mexican President Andrés Manuel López Obrador's inauguration in Mexico City on Dec. 1.
Hernández told the Blade people who may not live along the border or in Arizona "see the caravan on Fox News and are afraid that MS-13 rapists are going to come and kill their children." Hernández further urged Ducey to "be a bigger leader and to call out some of the inaccurate things that President Trump has been saying."
"I would like to see is him standing up to the president of his own party and saying we know that there needs to be something to secure the border, but securing the border is more than just building a wall," said Hernández.
U.S. Appellate Court rules trans people have legal protections under ADA
"This is a thorough, well-reasoned opinion recognizing that the ADA prohibits discrimination against individuals with gender dysphoria"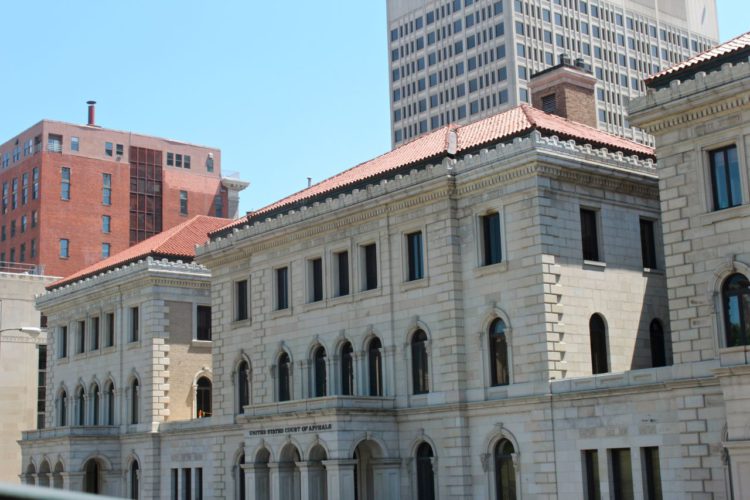 RICHMOND – Transgender people have additional protections from discrimination in the eyes of federal law for having a disability if they experience gender dysphoria, the U.S. Fourth Circuit Court of Appeals ruled Tuesday in a consequential decision that marks a first for a federal appeals court.
A three-judge panel on the Fourth Circuit, which has jurisdiction over Virginia, North Carolina and South Carolina, determined the Americans with Disability Act prohibits discrimination against people with gender dysphoria — despite explicit language in the law excluding "transsexualism" and "gender identity disorder" as a protected classes.
U.S. Circuit Court Judge Diana Gribbon Motz, an appointee of Bill Clinton, wrote in a 56-page decision gender dysphoria doesn't fall under the those two categories in the law because "gender dysphoria is not a gender identity disorder."
"[T]he ADA excludes from its protection anything falling within the plain meaning of 'gender identity disorders,' as that term was understood 'at the time of its enactment,'" Motz writes. "But nothing in the ADA, then or now, compels the conclusion that gender dysphoria constitutes a 'gender identity disorder' excluded from ADA protection."
As a result, the appeals court remanded the case for additional review to the lower trial court, which had come to the opposite conclusion and determined transgender aren't covered under ADA.
The case was filed a Kesha Williams, a transgender woman with gender dysphoria who spent six months, incarcerated in the Fairfax County Adult Detention Center. Although she was initially housed in a women's prison, she was transferred to a man's prison when officials learned she was transgender and was faced delays in getting transition-related care as well as harassment from fellow inmates and prison officials.
Among the group advocating in the case for additional protections under ADA were LGBTQ groups, including GLBTQ Legal Advocates & Defenders and the National Center for Lesbian Rights, which filed a friend-of-the-court brief before the Fourth Circuit.
Jennifer Levi, GLAD's transgender rights project director, said in a statement the decision is a "huge win" for transgender advocates because "there is no principled reason to exclude transgender people from our federal civil rights laws."
"It's incredibly significant for a federal appeals court to affirm that the protections in our federal disability rights laws extend to transgender people," Levi said. "It would turn disability law upside down to exclude someone from its protection because of having a stigmatized medical condition. This opinion goes a long way toward removing social and cultural barriers that keep people with treatable, but misunderstood, medical conditions from being able to thrive."
The idea transgender people are covered under ADA has been controversial even among transgender people. On one hand, reading the law to include transgender people gives them added legal protections. On the other hand, transgender advocates have fighting hard for years to make the case being transgender isn't a mental disorder. The American Psychological Association removed "gender dysphoria" as a type of mental disorder with the publication of DSM–5 in 2013.
"This is a thorough, well-reasoned opinion recognizing that the Americans with Disabilities Act prohibits discrimination against individuals with gender dysphoria," said NCLR's Legal Director Shannon Minter. "This decision sets a powerful precedent that will be important for other courts considering this critical issue."
Although the Fourth Circuit is the first federal appeals court to rule transgender people have protections under the Americans with Disabilities Act, other courts have come to the same determination. In 2017, a federal trial judge in Pennsylvania ruled transgender people are able to sue in cases of discrimination under ADA despite the exclusions under the law.
"The effort to exclude transgender people from their rightful protections under the ADA was always baseless and discriminatory," said Joshua Block, Staff Attorney at the American Civil Liberties Union's LGBTQ & HIV Project, "and we're thankful the Fourth Circuit affirmed that reality today. Transgender people are denied a multitude of reasonable rights and accommodations, particularly while incarcerated, and today's ruling is a step forward for their fairness and equality."  
Police: Murder 'isolated' incident- no ongoing threat to LGBTQ community
Police arrested Sheldon Timothy Herrington Jr., a 22-year-old Ole Miss graduate, for Lee's murder, & he is currently being held without bond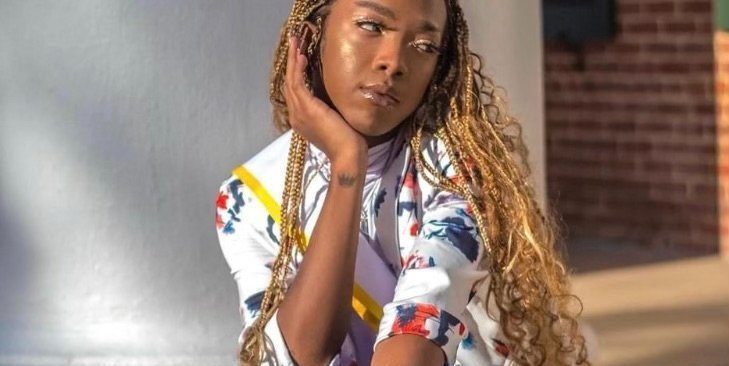 By Molly Minta | OXFORD – The Oxford Mississippi Police Department released a statement Friday afternoon that the killing of Jimmie "Jay" Lee, a Black student who was well-known in the town's LGBTQ community, is an "isolated incident" that does not reflect a broader threat to queer people in Mississippi.
The statement comes three days after a Lafayette County judge determined there was probable cause for police to arrest Sheldon Timothy Herrington Jr., a 22-year-old Ole Miss graduate, for Lee's murder, and that he should be held without bond.
"Based on the information collected to date, our investigators believe this crime represents an isolated incident stemming from the relationship between Jay Lee and Tim Herrington," the release states.
Members of the LGBTQ community in Oxford have been asking police to release more information about the nature of the case ever since Herrington was arrested three weeks ago. Many members said more transparency from police would help them make decisions about how to stay safe.
Police nodded to this perspective in the release: "More broadly, we want to stress that our agencies are committed to doing all that we can to maintain a safe environment for everyone in our community."
Members of the LBGTQ community are more likely to be the victim of physical harm from domestic and intimate partners. This is especially true for Black queer people who face compounded discrimination due to homophobia and racism — a routine threat of violence that is personal and systemic, with roots much deeper than any one case.
The release also follows a story Mississippi Today published earlier this week based on accounts from 11 LGBTQ students, faculty and University of Mississippi alumni who said they no longer felt safe in Oxford. At least one community member is afraid to leave their house, said Jaime Harker, the director of the Sarah Isom Center for Women and Gender Studies at UM and the owner of Violet Valley, a feminist bookstore near Oxford.
Harker said she felt that OPD's silence contributed to harrowing rumors in the community about the nature and reason for Lee's killing.
"I think people are filling the void with what their biggest fears are," she said.
Lee, 20, was a well-known member of Oxford's LBGTQ community who regularly performed at Code Pink, a local drag night. An open, confident person, Lee ran for homecoming king last year to promote a platform of "self love and living your truth." He repeatedly spoke out about the harassment received for wearing women's clothing.
For many people in the community, Lee's outspokenness made his disappearance all the more terrifying.
Lindsey Trinh, a senior journalism student at Ole Miss, told Mississippi Today that after weeks of receiving no information about Lee's killing, she decided she was too fearful and anxious to return to classes in person. She wrote an email to the university provost and her professors explaining how Lee's case had affected her.
"At the time and because of the unknown of why this has happened to Jay and the whereabouts of his body, I have decided that I cannot physically come back to Oxford for my last semester this Fall," Trinh wrote in her email. "I fear for my safety and well-being as an outspoken and proud gay person of color."
Authorities believe that Lee's body, still missing, is somewhere in Lafayette or Grenada County. But the circumstantial evidence that police have so far gathered was enough to bring charges, Lafayette County Assistant District Attorney Tiffany Kilpatrick argued in court on Tuesday.
"In 2022 you do not need a body," Kilpatrick said. "It's not the 1870s."
During the preliminary hearing, Kilpatrick alleged that Herrington's casual relationship with Lee was unknown to his friends and family. She said that early in the morning on July 8, Herrington "lured" Lee to his apartment, strangled him, and then "staged a cover up" by driving Lee's car to Molly Barr Trails, a student housing complex.
Herrington then picked up a box truck belonging to his moving company, Kilpatrick said, and drove it to his parent's house in Grenada where he retrieved a long-handle shovel and wheelbarrow.
Kilpatrick argued that Herrington should have been denied bond because his charge – first-degree murder – will likely be elevated to capital murder as police uncover more evidence; some of which is still being processed at a private crime lab. Kilpatrick also argued Herrington was a flight risk, noting that a forensic search of his MacBook showed he had searched for flights from Dallas to Singapore.
Herrington's defense attorney, state Rep. Kevin Horan, disputed that Herrington, who has $1,910 in his bank account, could afford to flee the state. In his closing statement, Horan said the prosecution's case amounted to "suspicion, conjecture and speculation."
Horan called four witnesses who testified, in an effort to obtain bond for Herrington, to his character and connections to the community in Grenada. The witnesses included Herrington's mother, an elder at his church, one of his teachers, and ??Emily Tindell, the principal of Grenada High School.
Tindell said that Herrington and his family have "the best of character in Grenada County."
In her closing statement, Kilpatrick said that Herrington was not the same person that his teachers and family described.
"They don't know this other Tim Herrington, his double life," she said. "They don't know the Tim Herrington who lives in anonymity. This Tim Herrington, your honor, is the Tim Herrington who killed Jay Lee."
***********************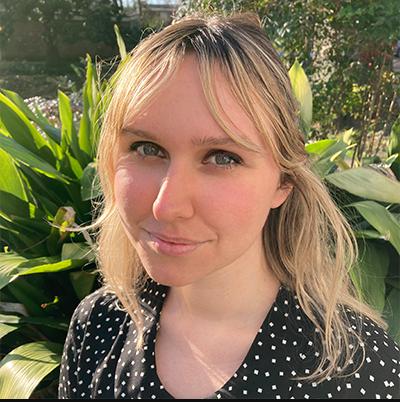 Molly Minta, a Florida native, covers higher education for Mississippi Today. She works in partnership with Open Campus, a nonprofit news organization focused on higher education. Prior to joining Mississippi Today, Molly worked for The Nation, The Appeal, and Mother Jones.
***********************
The preceding article was previously published by Mississippi Today and is republished with permission.
***********************
Mississippi Today is building a better Mississippi by providing news and resources centered on the lived experiences of the people who live and work here. By donating, you're joining the thousands of members who voluntarily pay to provide all Mississippians with free and accessible nonprofit journalism that holds public officials accountable and puts a human face on the issues.
MississippiToday.org is supported by grants from foundations, by contributions from donors and sponsors and by advertising. All donations are tax deductible. A complete list of the Mississippi Today donors and sponsors can be viewed here.
Support Us:
Your contribution is appreciated. Donate Now
Pennsylvania Governor bans conversion therapy using state funds
Pennsylvania is now the 27th state in the country to enact statewide protections against the practice of conversion therapy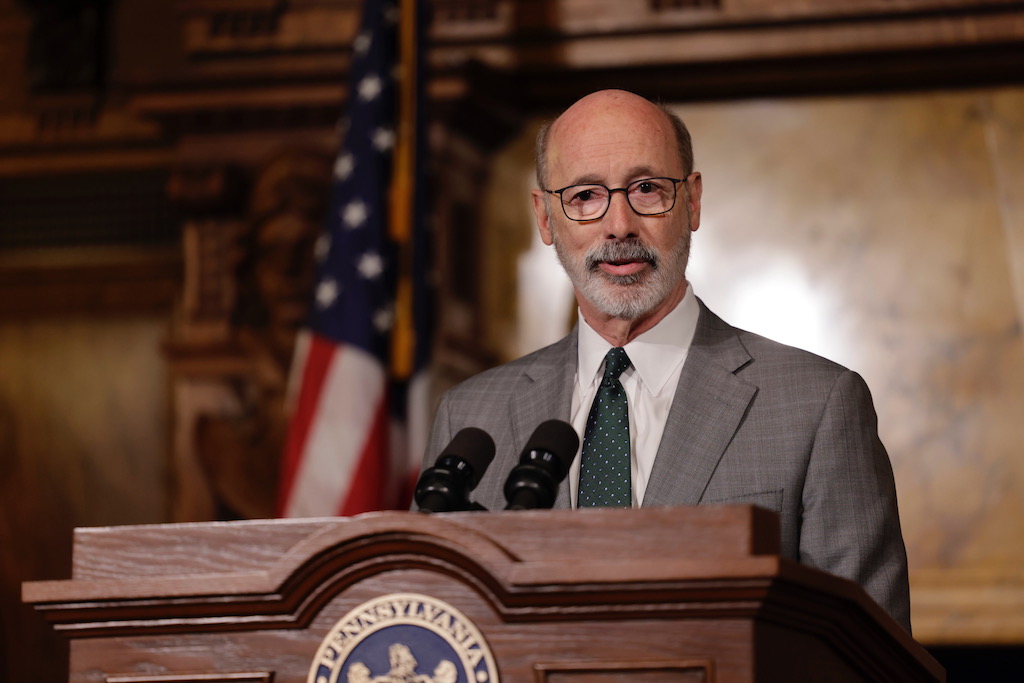 HARRISBURG – Pennsylvania Governor Tom Wolf, (D) signed an executive order Tuesday that banned use of state funds for conversion therapy and also directs state agencies to discourage conversion therapy. The order will also put measures in place to ensure state offices implement culturally appropriate care and services to LGBTQ constituents.
"Conversion therapy is a traumatic practice based on junk science that actively harms the people it supposedly seeks to treat," said Governor Wolf in a press statement. "This discriminatory practice is widely rejected by medical and scientific professionals and has been proven to lead to worse mental health outcomes for LGBTQIA+ youth subjected to it. This is about keeping our children safe from bullying and extreme practices that harm them."
Advocates from The Trevor Project attended Tuesday's signing of the executive order, commemorating it as a victory for LGBTQ young people in the state. On Wednesday, The Trevor Project will be hosting a town hall meeting in Philadelphia to discuss the impact of the executive order with community members.
"Taxpayers' dollars must never again be spent on the dangerous and discredited practice of conversion 'therapy' — which has been consistently associated with increased suicide risk and an estimated $9.23 billion economic burden in the U.S.," said Troy Stevenson, Senior Campaign Manager for Advocacy and Government Affairs of The Trevor Project.
"Thank you Gov. Wolf for your leadership and for taking bold action to protect and affirm LGBTQ young people across the Commonwealth. We urge the state legislature to pass comprehensive state-wide protections and for governors across the nation to follow the Keystone State's lead in ending this abusive practice."
After the signing the Governor also noted:
"The Trevor Project's Youth Mental Health Survey showed that rates of negative mental health outcomes among LGBTQIA+ youth are much lower in communities, schools and families that are accepting and supportive of LGBTQIA+ people. That's why I signed this executive order to protect Pennsylvanians from conversion therapy and the damage it does to our communities. Because all of our youth deserve to grow up in a commonwealth that accepts and respects them.
"I want LGBTQIA+ youth and individuals across Pennsylvania to know that I stand with you. I see you, I respect you and I support you. My administration will continue to support policies to keep children safe from bullying and harmful practices."
"We have worked tirelessly over the last year to collaboratively get this executive order drafted, through discussions with advocates, parents, and many stakeholders. With this action, the practice of conversion therapy has its days numbered in Pennsylvania​," said Rafael Alvarez Febo, executive director of the Pennsylvania Commission on LGBTQ Affairs. "Young people should never be punished for being who they are and that's what so–called conversion therapy does, while causing sometimes irreparable trauma to individuals." 
With the signing of this executive order, Pennsylvania is now the 27th state in the country to enact statewide protections against the practice of conversion therapy.