Producer, activist Greg Willenborg dies in WeHo
Public funeral slated for Feb. 5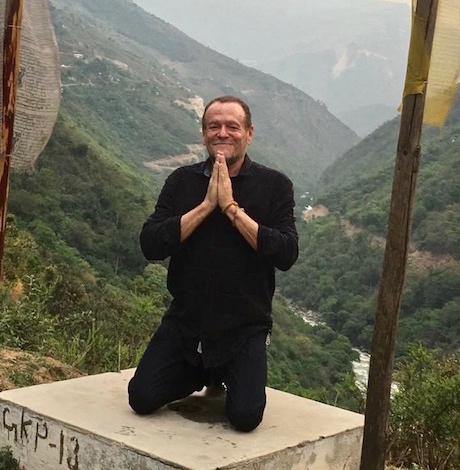 Longtime West Hollywood resident Greg Willenborg, who parlayed his early success in entertainment into a lifelong dedication to LGBT and political activism, died Jan. 24, at his home in West Hollywood. He was 60.
Born in Florida, Willenborg moved to California in 1982 and soon after started his own entertainment production company, Willenborg Productions Inc. The independent production company focused on film and event productions, creating original content that aired on ABC, NBC, PBS, Disney, Bravo and other channels.   He also produced live events, including programs that celebrated such luminaries as Ray Charles and Oprah Winfrey. 
Willenborg was equally as accomplished in political circles, having worked on numerous political campaigns in California and nationwide. Additionally, he was one of California's 55 Electoral College voters (everyone learned in 2016, the Electoral College determines who wins the presidential election, versus the popular vote). He voted for Barack Obama and for Hillary Clinton in 2016 after raising over $2 million for her presidential campaign.
Willenborg also worked on campaigns for U.S. Congressmember Lou Correa and former U.S. Congressmember Loretta Sanchez.
Willenborg served on the board of Equality California, the nation's largest statewide LGBTQ civil rights organization, and was an early promoter of marriage equality long before same-sex marriage became legal in the US.
Friends recall a man whose passions in life were traveling and living large.  He visited over 150 countries, including North Korea and had planned to visit Antarctica next month. He occasionally traveled with friends, including his long-time friend Jeff Rosenberg. "Once you were his friend you were his friend for life," said Rosenberg.
Willenborg was most loved for his kindness and generosity, said Rosenberg.  For the past several Christmas holidays, for example, Willenborg rented vans and took friends to downtown Los Angeles where they handed out gifts to the homeless.  These gifts often included socks and blankets, phone cards and Starbuck's gift cards.
"He was just really a good, generous person," longtime political activist Diane Abbitt told the Los Angeles Blade.
Willenborg was well known within the West Hollywood and Los Angeles sober communities, as well, contributing to the Van Ness Recovery House, among other recovery organizations.
A funeral service open to the public will be held on Tuesday, Feb. 5 at 12:30 p.m. at Forest Lawn Hollywood Hills, Church of the Hills, 6300 Forest Lawn Drive in Los Angeles.
LAPD: Body found on fire hanging in tree in Griffith Park likely a suicide
The person's age, identity and gender have not yet been determined, but they are believed to be a person who frequents the park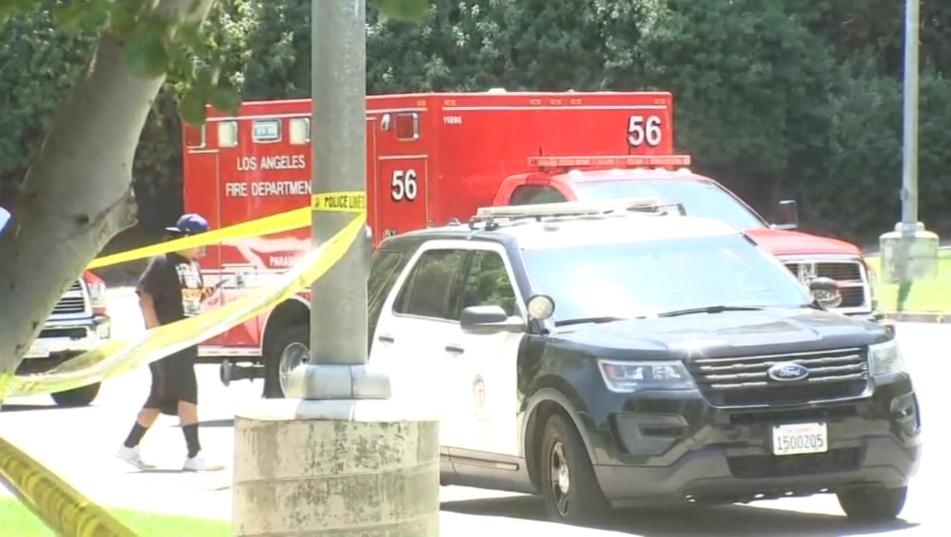 LOS ANGELES – The body of an unidentified person deceased found hanging from a tree near the Griffith Park's merry go round was likely a suicide a detective with the Los Angeles Police Department said Tuesday.
The body was discovered at around 12:30 p.m. on fire and hanging from a tree. Los Angeles City firefighters put the flames out and LAPD detectives investigated and found no signs of foul play, determining that most likely the cause of death was suicide.
"It appears to be self-immolation," said LAPD detective Michael Ventura. "This is going to be somebody who brought some gasoline, brought some lighters. We have had, they are rare, but we do have cases where people will self-immolate. Or they choose to set themselves on fire."
The person's age, identity and gender have not yet been determined, but they are believed to be a person who frequents the park on a regular basis Ventura said.
Independent freelance journalist Vishal P. Singh, who was on scene tweeted about the incident:
Firefighters from @LAFD are carefully removing things from the tree in Griffith Park. @LAPDHQ and the Park Rangers are here, too, investigating the body found hanging from a tree and on fire here. pic.twitter.com/5xBxviZRki

— Vishal P. Singh (they/he) 🏳️‍⚧️ (@VPS_Reports) August 9, 2022
KABC reported:
Editor's note: If you or someone you know is struggling with suicidal thoughts or mental health matters, please call the National Suicide Prevention Lifeline at 800-273-8255 or dial 988
Gay couple assaulted in D.C. by teens shouting 'monkeypox faggots'
The men were treated and released at Howard University Hospital for head and facial bruises, with one receiving stitches for a deep cut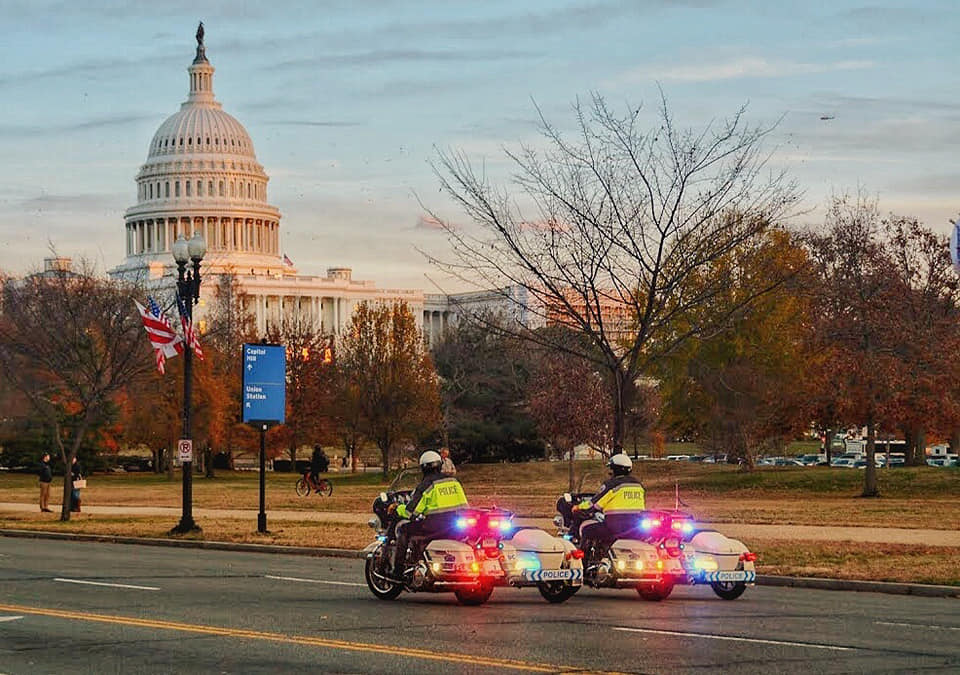 WASHINGTON – Two young men appearing in their late teens shouted the words "monkeypox faggots" at a gay male couple walking along 7th Street, N.W. in the city's Shaw neighborhood on Sunday, Aug. 7, before punching the two men in the face and head in an incident that D.C. police have called a suspected hate crime.
The gay men were treated and released at Howard University Hospital for head and facial bruises, with one of the two receiving stitches for a deep cut on his upper lip, according to one of the victims who spoke to the Washington Blade.
The victim, an Alexandria resident who asked that he and his partner, a D.C. resident, not be identified by name, said the attackers were part of a group of four or five young men appearing to be between 17 and 19 years old and two young women accompanying them. He said the group crossed paths with the gay couple around 5:40 p.m. in front of a store on the 1700 block of 7th Street, N.W., as the couple was walking to a nearby bus stop on Rhode Island Avenue.
The victim who spoke to the Blade said a nearby witness called D.C. police, who arrived within a few minutes as the two attackers and the other young men with them fled the scene. He said although an ambulance arrived on the scene, one of the police officers drove the couple to nearby Howard University Hospital, where they spent about six hours in the emergency room.
The couple had spent part of that 90+ degree day at the city's Banneker Pool and later stopped at the Kiki gay bar on U Street, N.W. before taking what the victim who spoke to the Blade said was a leisurely walk from Kiki via 7th Street on their way to the bus stop, where they planned to take the bus to his boyfriend's Northeast D.C. house.
As the couple walked south on 7th Street about a block from their destination on Rhode Island Avenue they crossed paths with the group of teenagers in front of a store that a D.C. police report says was at 1731 7th St., N.W.
"They were about 17 to 19 years old," the victim who spoke to the Blade said. "And one of them started saying stuff like, hey, look at these monkeypox faggots and some not so nice stuff like that," he said.
"We turned around to walk away and one of them came up behind me and got my attention and then sucker punched me and then hit me again and then hit my boyfriend in the face," the victim said. "And another person hit him in the face as well," he said. "And then someone across the street called the cops. And then the cops came, and they scattered off."
To the couple's surprise, the two young women remained on the scene and apologized for the actions by the guys they were with.
"So, I said something like thanks for the apology, but this is the kind of people you hang out with," the victim recounted. "And one of them said their dad was gay, and they kind of walked away before the cops got there," he said. "It was nice of them to apologize I guess for the other people."
The D.C. police report lists the incident as having two offenses, a simple assault against the two men and a misdemeanor destruction of property related to the destruction of a pair of sunglasses worn by one of the two men that were damaged in the assault against him.
The report also lists the incident as a suspected "Sexual orientation – Anti-Gay" hate crime.
As in all incidents of violent crime, D.C. police call on members of the public to contact the police with information about an incident like this to call police at 202-727-9099 or text a tip to the department's TEXT TIP LINE at 50411.
Californians with low incomes hit hardest by high costs of living & inflation
Around 3 in 5 California households with incomes below $50,000 had trouble affording basic expenses in June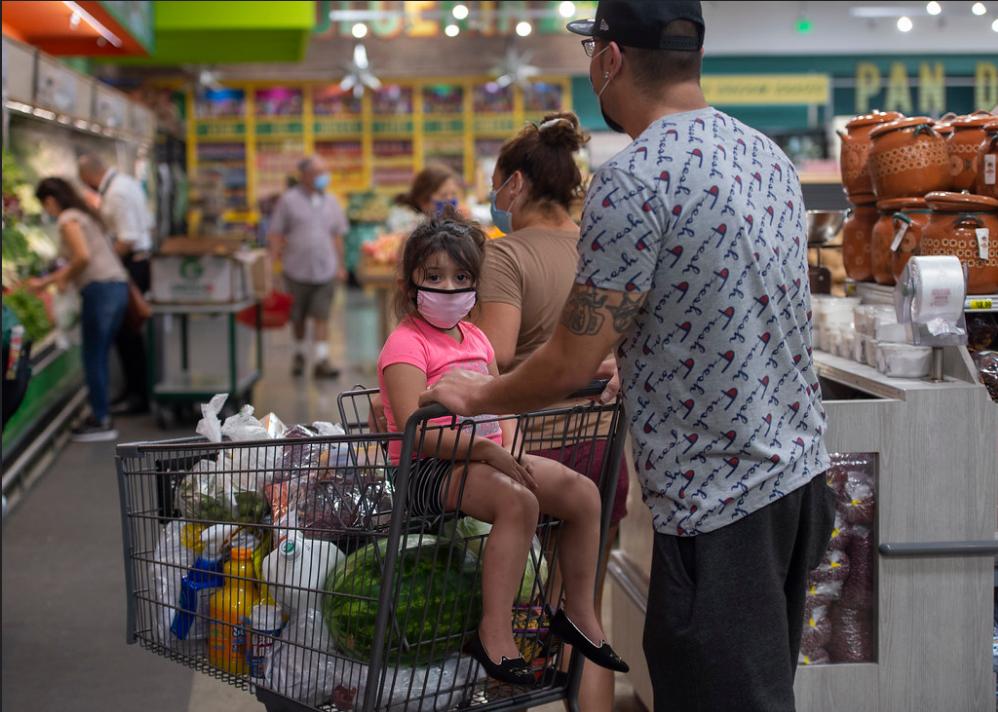 By Kayla Kitson & Sara Kimberlin | SACRAMENTO – For many years, high costs of living have made it difficult for many Californians to keep themselves and their families safely housed, healthy, and nourished. Recent high inflation has made it even harder for people to thrive in California communities.
When basic costs go up, Californians with the lowest incomes are particularly likely to struggle to make ends meet. Around 3 in 5 California households with incomes below $50,000 had trouble affording basic expenses in June. And due to past and continued discrimination, about one-half of Black, Latinx, and other Californians of color reported struggling with basic expenses in recent months, compared to about 30% of white Californians.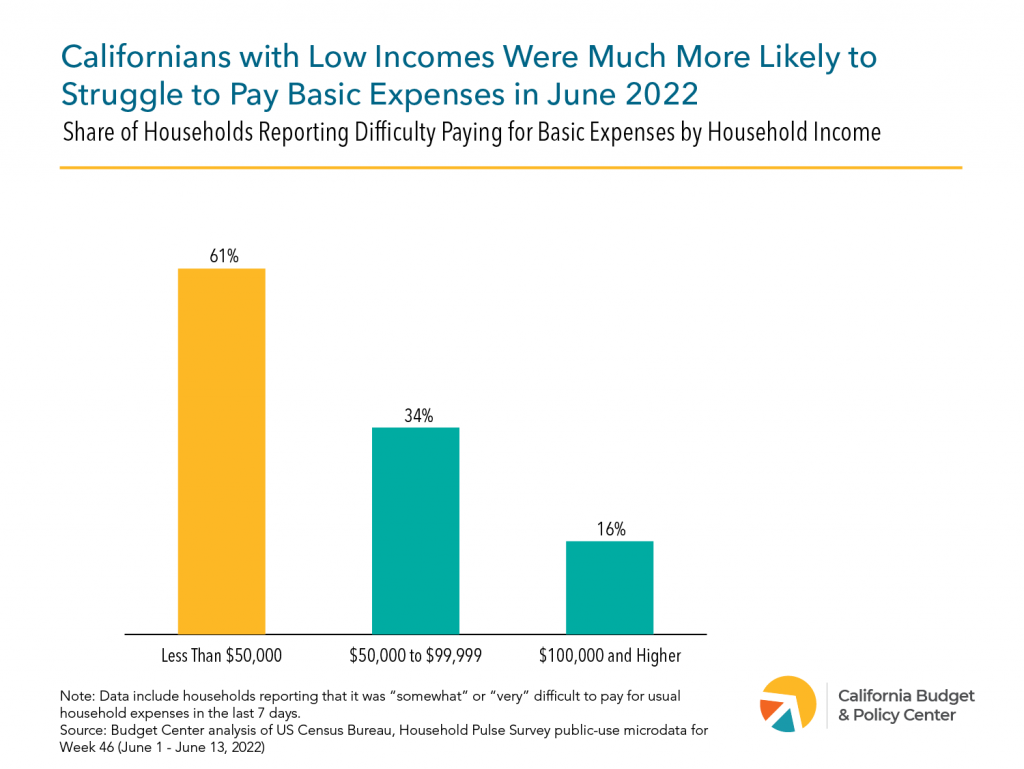 Policymakers should ensure policies to address recent price increases prioritize the needs of people with low incomes, who were already left out of sharing the state's pre-pandemic prosperity and who have been disproportionately impacted by the pandemic and inflation.
*********************
The preceding article was previously published by the California Budget & Policy Center and was republished with permission.
The California Budget & Policy Center (Budget Center) is a nonpartisan, research and analysis nonprofit committed to advancing public policies that improve the lives of Californians who are denied opportunities to share in the state's wealth and deserve the dignity and support to lead thriving lives in our communities.
We highlight inequities in our state — specifically in budget choices and public policies affecting low and middle income households, women, immigrants, American Indians, Asian, Black, Latinx, and Pacific Islander Californians, as well as other Californians of color, people with disabilities, and LGBTQ+ Californians — and identify policy pathways that expand economic opportunities and promote well-being for all Californians.