Drag's pivotal powerhouse, Brian Butterick, aka Hattie Hathaway, dies at 62
Behind the scenes maven who nurtured some of drag's most famous talent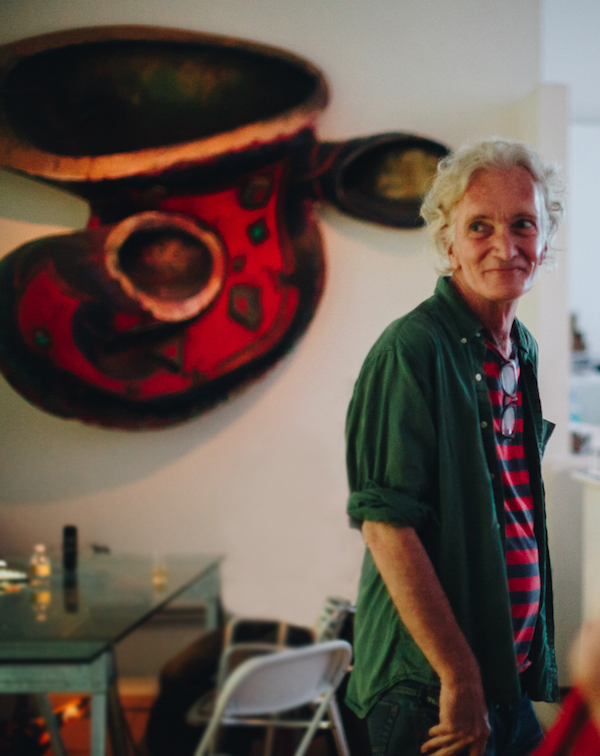 Brian Butterick, 62, who performed in drag as Hattie Hathaway and played a pivotal role in defining NYC nightlife from the early 1980s onward, is being remembered by friends and colleagues as the definition of kindness and generosity — a far-reaching creative force in his own right, who gave others a public forum in which to both express themselves and evolve.
Butterick passed away in the early hours of Jan. 30. "Under treatment and fighting lung cancer for the past six months, he was surrounded by all the friends who loved and cherished him," read a notice on the website of Howl! Arts, Inc. — a nonprofit organization dedicated to preserving the past and celebrating the contemporary culture of the East Village and Lower East Side.
"His warmth, intelligence, wit and friendship, have sustained all of us throughout his many years as a fierce, visionary creative force in the community," the message noted, further praising Butterick as a "provocateur, satirist, and magnet for brining together diverse individuals."
In recent years, Butterick served as a Howl! board member, alongside Chi Chi Valenti, co-creator of Jackie 60, the 1990s Meatpacking District-based nightclub where Butterick worked, after his years at the Pyramid, on Avenue A.
In written remarks accompanying the 2015 Howl! Happening: An Arturo Vega Project gallery exhibition, "Secrets of the Great Pyramid: The Pyramid Cocktail Lounge As Cultural Laboratory," legendary columnist and nightlife chronicler Michael Musto described the club as "the jewel in the East Village crown, a hotspot with a unique set of anything-goes ethics and its own stable of stars… filled with oddballs, outcasts, and fabulosities angling to throw on some tinsel and get their attention-hungry asses on that stage."
As a producer, curator, and creative director at the Pyramid, it was Butterick who fed that desire to perform.
NYC-based drag queen Lady Bunny, in a Jan. 30 Facebook post, called Butterick's demise "the first time that queen ever 'passed' in her life!" Recalling the Pyramid as "a crazy yet inspired East Village dump which provided a home to many a fledgling drag queen," Bunny noted the club's function as a proving ground, and said there "definitely would be no Lady Bunny or Wigstock without the environment which Hattie fostered."
Deee-Lite, They Might Be Giants, Dean Johnson, Baby Gregor, John Kelly, Billy Beyond, Wendy Wild, Page, Christine, Mr. Fashion, Alexis Del Lago, Tabboo!, Barbara Patterson Lloyd, French Twist, RuPaul, Tanya Ransom, Frieda, Lypsinka, Ebony Jett, Kestutis Nakus, Tom Rubnitz, Peter Kwaloff, Flotilla Debarge, Sweetie, Linda Simpson, Madame, The Now Explosion, and Ethyl Eichelberger were among the artists who "honed their crafts" at the Pyramid, Bunny noted. "On invites, the Pyramid proudly proclaimed that it was 'Drag queen owned and operated.' Although my favorite thing about the Pyramid was that both its staff and clientele were mixed."
As for recollections of Hattie, Bunny noted "Ya hag!" was among her favorite greetings, "and she was queen of the eye roll, typically with a cocktail in her hand" — a "smart cookie" and a "rocker at heart" who would "often 'mistakenly' book a rockabilly band or trans jazz singer Stephanie Crawford to perform on the upbeat Sunday night disco party called Whispers. It was as if Hattie wanted to challenge the disco dollies with something she felt had more substance. And it worked…. Curating all of this was Hattie's genius. Try booking a rockabilly band or Jayne County or Gwar or ESG at a Hell's Kitchen gay bar today."
In his written contribution to the "Secrets" exhibition, Butterick noted, "Certainly we had no idea how this would all begin on that cold day in early December 1981. We were a young confused group, like many, searching for something — anything that would shed some light on the murky future that stretched before us… We knew we were dissatisfied. We left what we felt was an oppressive atmosphere. What New York's West Village had become. And the Castro, and Hollywood. And countless other places. We headed East. Unlike the men who flocked to those places, we loved women. And we rejected labels."
Speaking to the Pyramid's own take on drag, Butterick noted, "Certainly, we embraced drag and what was then called cross-dressing, which many at the time insisted was a crude parody of all things female. And although we embraced parody wildly because we always loved a good 'send-up,' the drag we did was deconstructive. More like gender-fuck at first. Ripped fishnets with hairy legs, panty hose beneath Wall Street suits. Women in top hats and tuxedos."
Blurring the lines of gender, and "beginning to erase the binary world," the performing artists and patrons of the Pyramid "came to realize (more through instinct than intent) you had to own your own gender, sexual preference or role. And this was the last great revolution of the Twentieth Century. The beginning of what we now call 'Queer,' though it didn't have a name then."
All of this, Butterick noted, "was played out against the horrifying backdrop of the AIDS crisis, and yet it was a time of great joy and revelry."
In a 2016 interview for PAPER Magazine, Butterick recalled the creation of his drag persona, telling Musto, Hattie "was originally Loretta, something that Faye Runway and I had concocted as a country singer. Loretta Nicks became plain old Loretta, and then Loretta B. DeMille as a joke because of all the spectacles we supported."
One New Year's Eve, he put $25,000, made from $10 per-head door charges, in a suitcase labeled "Hattie Butterick" (his grandmother's name), and hid it under the stage. Butterick "came back sober the next day and paid everyone… everyone saw 'Hattie' and thought it was the funniest thing on earth, so they started calling me Hattie. And one day [drag performer] Hapi Phace called me Hattie Hathaway, because Jane Hathaway — Nancy Kulp — had just died." (Kulp, Musto duly noted, for the uninitiated, played Miss Jane Hathaway on the '60s sitcom, "The Beverly Hillbillies.")
Declaring him as "one of downtown's unsung heroes" and "a lovely combination of been-there and totally optimistic" who was "basically sweet and ultra-likable, never mean," Musto said Butterick's embodiment of "the 'Let's put on a show' ethic that makes nightlife so great" was the impetus for his 2016 interview.
"I felt he hadn't gotten the proper chance to tell his story, from doorman to promoter/drag queen/impresario and beyond," Musto noted. "He was never trying to get famous, just to be part of an event well worth leaving the house for. Hattie truly represented the satirical and bold spirit of the Pyramid club and evolved to reflect the more sophisticated themes later espoused at Jackie 60, where there was a dress code, a theatrical stage, and an abundance of smart references."
Paul E Alexander, whose 2017 play, "Trinkets," had as its centerpiece a club reminiscent of Jackie 60, said, "To me, Hattie wasn't very much different than Brian — smart, witty, sarcastic. Harsh, but very funny, very fair, very honest… an East Village person you just don't find anymore, the art for art's sake kind."
At Jackie 60, Alexander shared emcee duties with Hathaway. "We hit it off from the minute he hit the stage," Alexander recalled. "We'd make jokes, and puns, and innuendos… We had this Burns and Allen routine going, where we could volley, hit the punchline, and move on to the next thing."
As for his kinship with Butterick, "I just liked him," Alexander said, "because I felt he was a fair person, hardworking — and I never really saw him angry at anybody, or cursing them out. Of course he must have gotten angry, but he wasn't a bullying or bitchy personality. He was very even-tempered, from my perspective, and I like that in a person."
Doug Bressler said, of his days with Butterick while members of the early '80s band, 3 Teens Kill 4, "We were pretty loud, hard-rocking… very primitive, a mix of conventional rock instruments, beat boxes, toys. Our sound was 'post-punk art rock no-wave.' " 
Although Bressler said Butterick was "a brilliant singer, songwriter, and performer," the "most amazing thing about Brian was the acts he booked. He was asked to bring performers together, and he did this absolutely phenomenal job… Brian was the person who could handle the people better than anybody. He was unflappable; this stage mother who could take all the slings and arrows, and had this unique ability to make the kind of environment where everyone was welcome, as long as you weren't a hater… He was a giant in the LGBT community. He gave these amazing people the opportunity to perform."
Jane Friedman, founder of the Howl! Happening gallery, rhapsodized about Hattie's ability to "solve problems and get you where you need to go" — qualities that came into play when the two of them, along with Marguerite Van Cook, put together the HOWl! Festival, a neighborhood-centric celebration of the arts, held in Tompkins Square Park, from 2003-2013. 
"He was a very exciting person and had great ideas all the time," she said of Brian/Hattie's work with the festival. "He was able to do every single chore or job there was. He did the bookings, the poster artwork. He directed a lot of things, and participated in performances… He was just a very amazing human being." 
Regarding that widely held assessment, Bressler provides a fitting coda, calling Butterick "this sweet, gentle guy — clear-eyed, and unflappable. You could almost say he was like a nun, because he basically had taken a vow of poverty. The guy could have been a millionaire, with all of his talent, but he always put other people before himself. He was wonderful, and generous."
A memorial service will be announced in the next few weeks, at howlarts.org.
Ellen Degeneres sits down with NBC's Savannah Guthrie
Ellen chats with Savannah Guthrie on Today about her leaving daytime television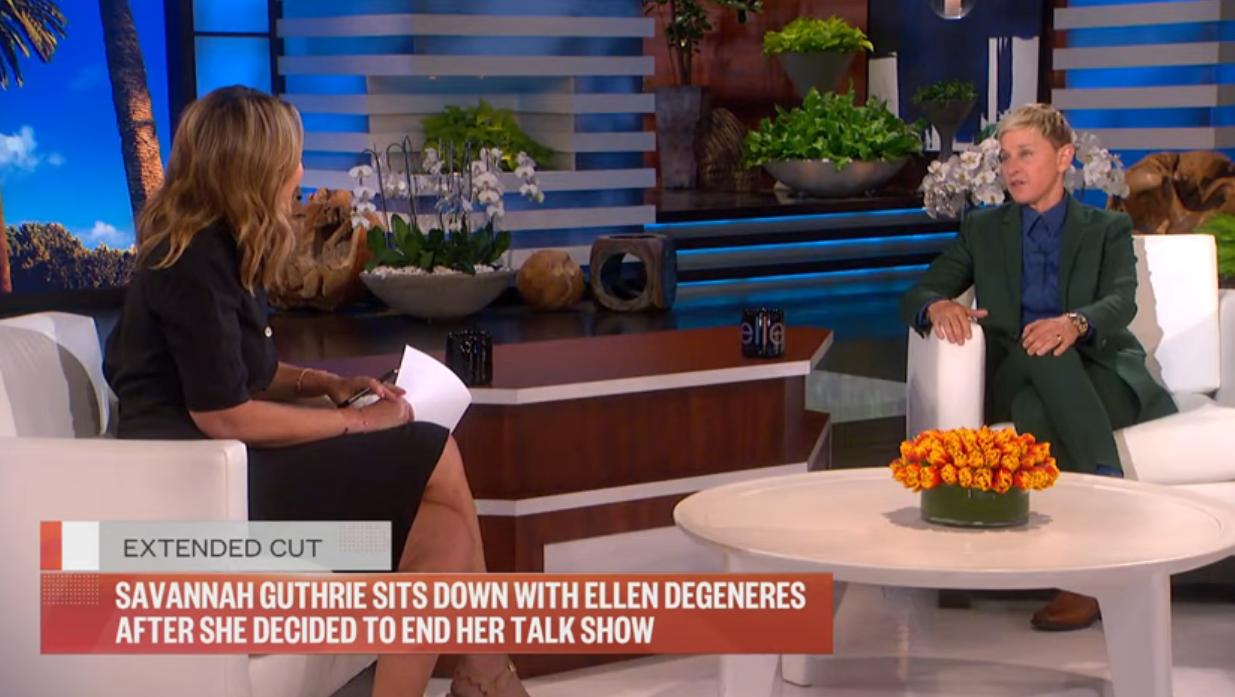 BURBANK – Ellen DeGeneres announced yesterday that she will end her talk show after next season. NBC's Savannah Guthrie speaks with DeGeneres Friday about the decision, which comes 10 months after DeGeneres faced accusations of allowing/running a toxic workplace.
WATCH:
Ellen discusses her departure with Oprah Winfrey
The two powerful women television celebrities shared how each came to the decision for their shows to end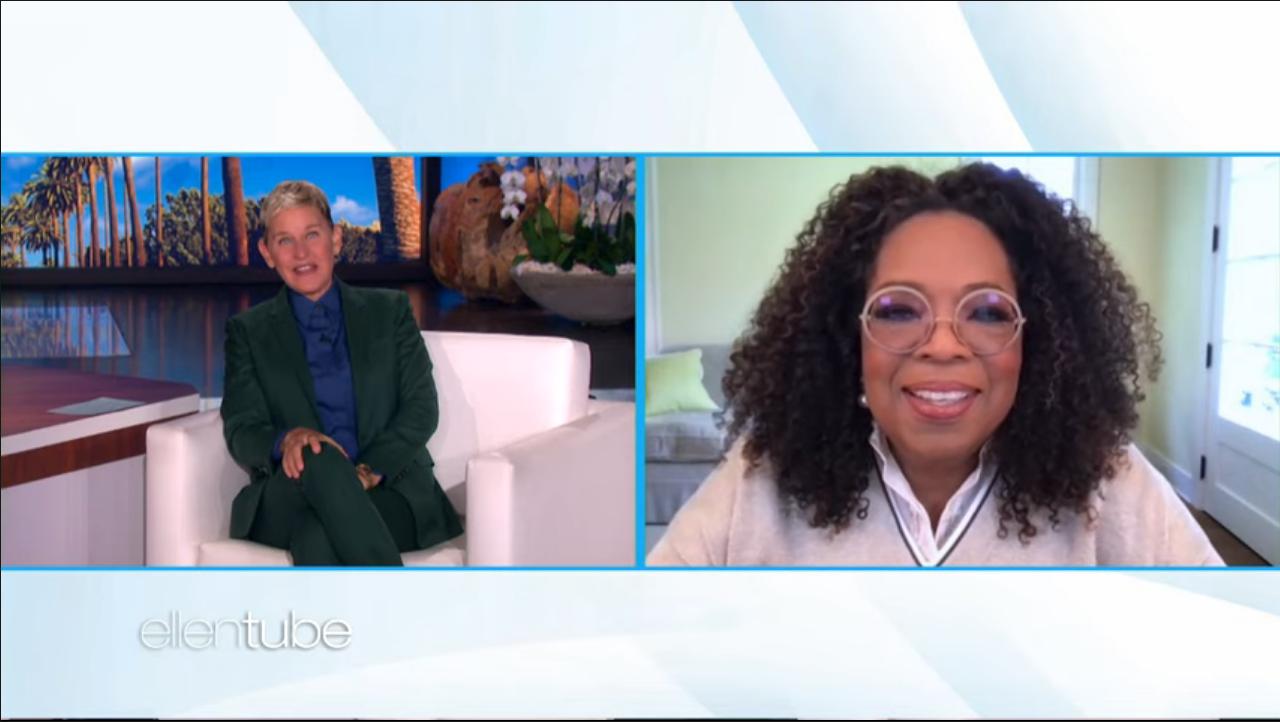 BURBANK – After Ellen DeGeneres announced she would be ending her talk show with Season 19 this week, she had a discussion with invited special guest Oprah Winfrey on Thursday, whose iconic talk show wrapped in 2011 after 25 seasons.
The two powerful women television celebrities shared how each came to the decision for their shows to come to an end, and Winfrey divulged what she misses about her show, and DeGeneres revealed what she will miss about hers.
Winfrey also talked about her new Apple TV+ mental health docuseries "The Me You Can't See," which she co-created and executive produces with the Duke of Sussex, Prince Harry.
WATCH:
Elton John and Years & Years give a fabulous performance at the 2021 Brit Awards
Elton John's & Years & Years' BRIT Awards 2021 song 'It's a Sin' released in support of Elton John AIDS Foundation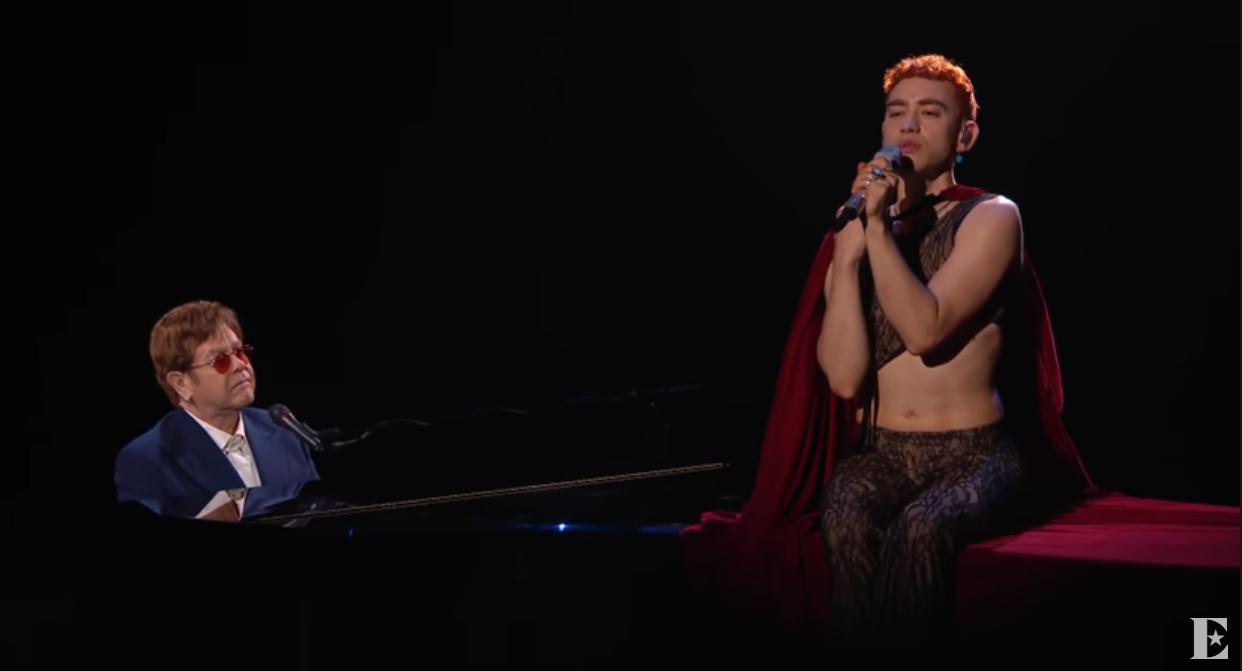 LONDON – In a show stopping performance Tuesday, Sir Elton John and Olly Thornton both who are British musicians, singer-songwriters, actors, and LGBTQ advocates- Thornton performs as Years & Years, rendered their new version of the Pet Shop Boys classic single 'It's a Sin'.
John's and Years & Years' BRIT Awards 2021 performance of the Pet Shop Boys classic single 'It's a Sin' was released in support of the Elton John AIDS Foundation.
WATCH:
LISTEN TO It's a sin HERE: https://EltonJohnYearsandYears.lnk.to…
DONATE TO EJAF HERE: https://donate.eltonjohnaidsfoundatio…