Gay men arrested for attempting to smuggle drugs on cruise ship
Reports say both work for U.S. gov't contractors; ship part of gay cruise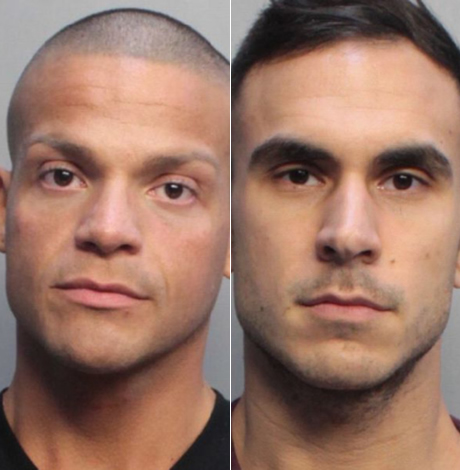 A tip from the U.S. Department of Homeland Security enabled Miami police on Sunday, Feb. 3, to arrest two D.C. gay men as they allegedly attempted to smuggle in their luggage illegal drugs on board a cruise ship in the port of Miami, according to a police arrest affidavit filed in court.
The affidavit says a DHS special agent informed police that DHS intercepted an email exchange between D.C. residents and roommates Peter Melendez, 36, and Robert Koehler, 27, in which the two men allegedly conspired to smuggle drugs on board the cruise ship with the intent to distribute them to passengers.
Police charging documents show the two men are residents of a house on the 700 block of Harvard St., N.W. in the District's Columbia Heights neighborhood. City property records show that Melendez owns the house.
The documents show Melendez was charged with conspiracy to traffic in illegal drugs and trafficking illegal drugs. Koehler was charged with trafficking illegal drugs.
The charging documents show the two men were initially held without bond in the Miami detention center with a notation dated Feb. 3 stating "NO BOND" – "DO NOT RELEASE."
A clerk with the Miami-Dade County Circuit Court told the Blade on Wednesday that both men were released on bond the next day on Feb. 4. Bond for Melendez was set at $7,500 and Koehler's bond was set at $30,000, the clerk said. Both men are scheduled to appear for an arraignment on March 5, court records show.
According to the arrest affidavit, "co-defendant Melendez is a current contract employee for the U.S. government." It says "several pages" of emails exchanged between Melendez and Koehler in which they planned to distribute drugs on the ship were intercepted by DHS through Melendez's "government computer."
It says that during a routine K-9 search of passengers at the port prior to passengers boarding their cruise ship both Melendez and Koehler's luggage "alerted" positive for narcotics. It says a further search by Custom Border Protection (CBC) officers found various quantities of various controlled substances in each of the men's luggage.
Among the findings in both their luggage were approximately 27 grams of suspected MDMA, known as ecstasy; 18 grams of Ketamine; and 246 grams of suspected GHB. Also found in Melendez's luggage were five grams of Adderall, a prescription amphetamine; and seven grams of Viagra, the arrest affidavit says.
The police charging documents and the arrest affidavit don't identify the cruise ship by name. But at least two news media outlets – The Chesapeake Today, which covers crime related stories, and the British tabloid the Daily Mail – reported they learned from police the ship was the Royal Caribbean line's Allure of the Seas, which was embarking on an all-gay, seven-day cruise to the Bahamas and Mexico.
The website of the company that organizes Atlantis gay cruises, which arranges LGBT cruises on large cruise ships, promoted the cruise on which Melendez and Koehler allegedly conspired to sell drugs as "the world's largest all-gay cruise" which was to include "5,400 guys from over 60 different nations."
Neither Melendez nor Koehler or their attorney identified in court papers as Kevin Gardiner could immediately be reached for comment.
On his Facebook page Melendez says he has worked since 2009 as a "jack of all trades" at the U.S. Pentagon.
People who know him told the Blade he competed in and won in D.C.'s annual Miss Adams Morgan drag pageant in 2016 or 2017.
The Miami Herald reported that Koehler also works in D.C. as a federal government contractor, but that designation was not disclosed in preliminary court documents or the arrest affidavit.
The Atlantis cruise, which Melendez and Koehler were attempting to board, is known to attract the gay circuit party crowd that has a reputation for recreational drug use among some of its adherents.
"It's important for people to know that the circuit scene is tight knit, looks after one another, cares for each other and simply chooses to party in a different way than the drinking crowd," said D.C. gay activist Lane Hudson. "It would be nice if the law allowed for this, but for now, it doesn't. That means that situations like this sometimes occur," he said.
"I've known Peter for 7-8 years and he's always been a wonderful member of our community," said Hudson. "He is loving, caring, well-liked and one heck of a drag queen. I hope he comes out of the other side of this in a good way. He certainly wasn't out to harm anyone."
Federal judge issues mixed ruling in Kansas Trans case
Fort Riley Middle School, located on the sprawling home to the U.S. Army's First Division, has policies to protect LGBTQ+ students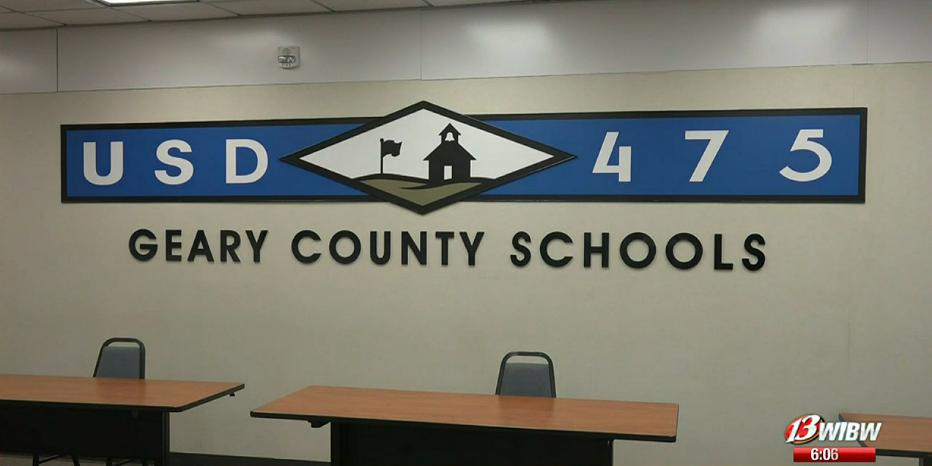 TOPEKA – In a ruling last week, a U. S. District Court allowed the Geary County Unified School District 475, (GCUSD 475) to continue its policy of requiring teachers and staff to respect trans students pronouns and additionally not out them to their parents.
However, Judge Holly Teeter sided with the teacher that brought the lawsuit prohibiting the GCUSD 475 from disciplining her for her refusal to follow policies based on her religious beliefs.
Fort Riley Middle School, located on the Ft. Riley post, the sprawling home to the U.S. Army's First Division, has a long standing set of policies to protect LGBTQ+ students.
A math teacher Pamela Ricard, sued Geary County Schools over LGBTQ anti-discrimination those policies claiming that those policies conflicted with her Christian beliefs. Ricard was represented by Alliance Defending Freedom, a conservative Christian legal advocacy group listed by the Southern Poverty Law Center as a hate group for its anti-LGBTQ+ lying and deceptive propaganda.
Teeter, was nominated by former President Donald Trump and on August 1, 2018, the U.S. Senate confirmed her as United States District Court Judge for the District of Kansas.
Topeka Capital-Journal journalist Jason Tidd reported , Teeter issued a preliminary injunction on Monday blocking the school from disciplining Ricard if she reveals preferred names and pronouns of her transgender students when communicating with their parents.
"The Court relies on Plaintiff's statements that she does not intend to communicate with a parent for the sole purpose of disclosing a student's preferred name and pronouns," Teeter wrote.
Ricard has two transgender students in her class, the judge wrote, neither of whom have authorized the district to disclose their preferred names and pronouns to their parents. While Ricard uses their preferred names in class and avoids pronouns, she has emailed parents using a student's legal name and biological pronouns, the Topeka Capital-Journal noted.
"Plaintiff believes that addressing students one way at school and a different way when speaking to their parents is dishonest," the opinion states. "Being dishonest violates her sincere religious beliefs."
According to the Topeka Capital-Journal, Teeter, ordered the injunction to remain in place until May 18 or until Ricard's contractual responsibilities to the district end, whichever comes last. Court records state that Ricard is not returning to work next year at Fort Riley Middle School, after teaching in the district since 2005.
Will Rapp, a statewide organizer for the Kansas chapter of GLSEN, told the Capital-Journal:
"Any effort to force teachers to out students to their guardians is a violation of young people's privacy and can place vulnerable young people in harm's way," Rapp said. "When transgender and nonbinary youth feel unsafe at school, they experience negative impacts not only to their health, but to their academic achievement and likelihood of graduating or moving to higher education opportunities.
"Attempts to forcibly out students also jeopardize educators' ability to foster trust and create the kind of safe school environment that allows young people to grow and learn without fear of harassment or discrimination."
WNBA players back petition for Biden to 'prioritize' Brittney Griner's release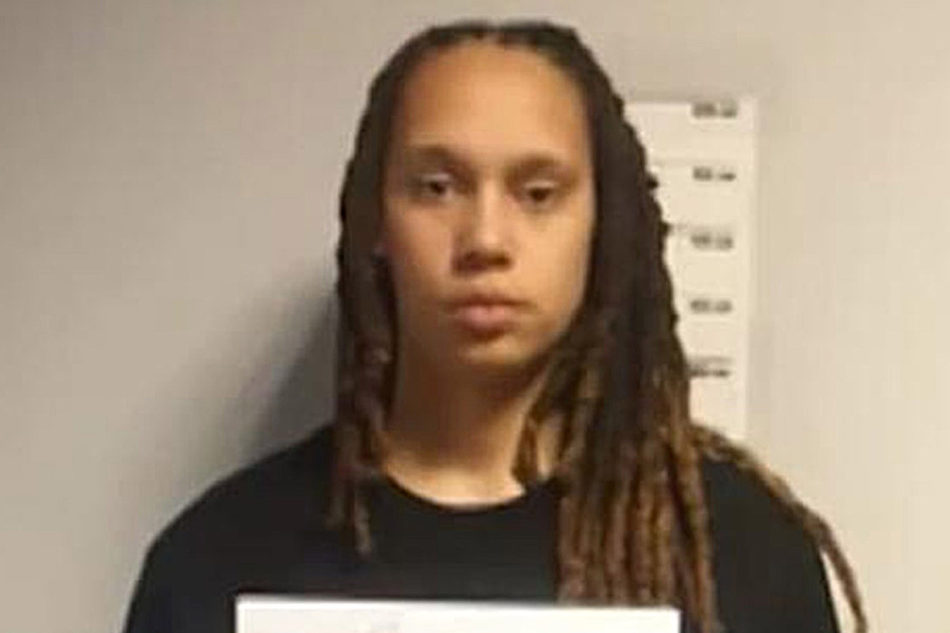 WASHINGTON — The Women's National Basketball Players Association has endorsed a petition that urges the Biden administration to "prioritize" WNBA star Brittney Griner's release.
"It is imperative that the U.S. government immediately address this human rights issue and do whatever is necessary to return Brittney home quickly and safely," reads the Change.org petition that Tamryn Spruill, a freelance journalist and author, created.
"The WNBPA and its members proudly join Tamryn Spruill, the creator of this petition, in demanding that lawmakers prioritize Griner's return," it continues. "White House and Biden adminsitration, we ask that you take action today—doing whatever is necessary—to bring Brittney Griner home swiftly and safely."
More than 135,000 people have signed the petition.
Spruill on Saturday in a tweet said the WNBPA, a union that represents WNBA players, partnered with them and Change.org "in demanding that our elected officials work urgently to gain BG's swift and safe release."
A new phase in the Brittney Griner/Change.org petition is underway! @TheWNBPA has partnered with me and @Change in demanding that our elected officials work urgently to gain BG's swift and safe release.

Details here:https://t.co/AHtb1DYcSI#WeAreBG

— Tamryn Spruill (@tamrynspruill) May 14, 2022
Griner — a center for the Phoenix Mercury and a two-time Olympic gold medalist who is a lesbian and married to her wife — was taken into custody at Moscow's Sheremetyevo Airport in February. Russian officials said customs inspectors found hashish oil in her luggage.
The State Department earlier this month determined Russia "wrongfully detained" Griner. A Russian court on Friday extended her detention for another month.
"The Russian system wrongfully detained Ms. Griner," then-White House Press Secretary Jen Psaki told reporters on Friday during her last White House briefing. "We take our responsibility to assist U.S. citizens seriously. And we will continue to press for fair and transparent treatment for all U.S. citizens when they are subject to legal processes overseas."

"Now, because the State Department recategorized her as wrongfully detained, it means that our Special Presidential Envoy for Hostage Affairs — it's quite a title but a well-deserved one — is going to be overseeing this case and leading the effort," added Psaki. "Because it's a deliberative process and we know from experience of bringing other Americans home, we're just not going to detail what those efforts look like at this point in time."
Griner faces up to 10 years in prison.
University of Wyoming graduates boo U.S. Senator for anti-trans remarks
"My reference to the existence of two sexes was intended to highlight the times- times in which the metric of biological sex is under debate"
During her speech delivered to the University of Wyoming's College of Arts and Sciences and the College of Education commencement Saturday afternoon, Republican U.S. Senator Cynthia Lummis told graduates that "the existence of two sexes, male and female" was a "fundamental scientific truth."
The audience's immediate reaction to her transphobic remarks were loud expressions of disapproval including jeering, boos, and demands she leave the podium.
The senator's remarks came in the latter third of her twenty-minute address which had primarily focused on the critical need for teachers and in the fields of agriculture and other endeavors she noted were Wyoming hallmarks.
In a statement released by her office Sunday, a spokesperson noted that Lummis was apologizing to those who felt "un-welcomed or disrespected" by the comments.
"My reference to the existence of two sexes was intended to highlight the times in which we find ourselves, times in which the metric of biological sex is under debate with potential implications for the shared Wyoming value of equality," the statement read.
"I share the fundamental belief that women and men are equal, but also acknowledge that there are biological differences and circumstances in which these differences need to be recognized. That being said, it was never my intention to make anyone feel un-welcomed or disrespected, and for that I apologize. I have appreciated hearing from members of the University of Wyoming community on this issue, and I look forward to continuing this dialogue."
Dr. Jenni Tabler, an Assistant Professor in the University of Wyoming's Sociology Program in the College of Arts and Sciences tweeted, pointing out the graduate's reactions along with the fact that the UW campus community had recently lost a Trans student to suicide, making the senator's remarks more hurtful.
The university's president also issued a statement Sunday expressing support for all members of the UW campus and community:
May 15, 2022
To the UW community:
On Saturday, the university celebrated spring 2022 commencement with a series of events that showcased the best of what makes us special: our students, our staff, our faculty and our ability to openly embrace and debate complex issues. One of our speakers made remarks regarding biological sex that many on campus take issue with. While we respect the right of all to express their views, from students to elected officials, we unequivocally state that UW is an institution that supports and celebrates its diverse communities that collectively make us the wonderful place that we are.
Thank you to the many students and families who celebrated with us this weekend. We welcome the incredible individuality and intellect of all our dynamic and diverse students and never want you to feel otherwise.
Sincerely,
Ed Seidel, President
Being overtly anti-trans at graduation in the same year we lost a trans student to suicide (even if she was oblivious) is beyond cruel.

— Jenni Tabler, PhD (@jenni_tabler) May 14, 2022
Hi 👋. If you are interested in the response of our university. There is a lot of reflection required to support students and the broader state. But we are also people. I'm just a person who lost a student this year. I want all my students to feel seen and to live and thrive. pic.twitter.com/otSXPcc0WE

— Jenni Tabler, PhD (@jenni_tabler) May 16, 2022
Senator Cynthia Lummis' remarks are at the 50:11 time mark: