Venezuelans with HIV/AIDS dying due to lack of antiretroviral drugs
Many Venezuelans still support Maduro, despite the deepening crisis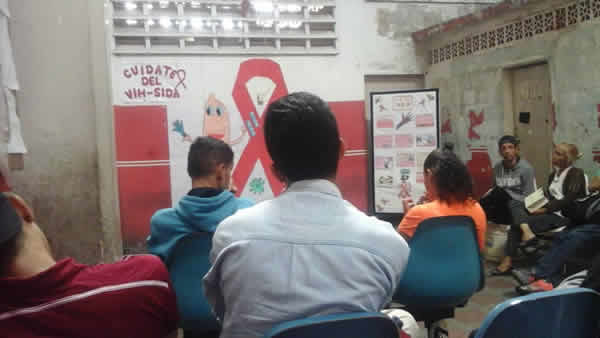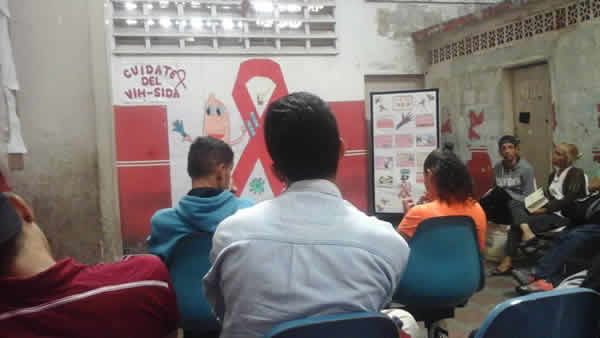 People with HIV/AIDS in Venezuela are dying because of an acute lack of available antiretroviral drugs in the country, according to service providers and activists with whom the Washington Blade has spoken in recent days.
César Sequera, founder of Alianza Lambda de Venezuela, a Venezuelan LGBTI advocacy group, told the Blade on Feb. 8 during a telephone interview from the country's Vargas state that he has been able to obtain antiretroviral drugs from non-governmental organizations or from donations he received from outside the country. Sequera, who is also a priest at an Anglican church outside of the Venezuelan capital of Caracas, acknowledged "there are other people who aren't receiving them."
"The situation is critical and alarming," he told the Blade.
Hendrial Briceño, a 26-year-old public university professor who lives in Caracas, tested positive five years ago.
He told the Blade during a WhatsApp interview on Feb. 8 that he did not take antiretroviral drugs for a year "because there weren't any." Briceño said he currently has a month's supply.
"We have a very serious situation," said Eduardo Franco, secretary of Red Venezolana de Gente Positiva, a Caracas-based HIV/AIDS advocacy group, during a telephone interview on Monday.
Sequera, Briceño and Franco all told the Blade that Venezuela's worsening economic and political crises have further exacerbated the country's HIV/AIDS crisis.
A report from the International Council for AIDS Service Organizations (ICASO), Aid for AIDS International, Global Development and three Venezuelan organizations — Asociación Civil Impacto Social, Alianza Venezolana para la Salud and Sociedad Venezolana de Salud Pública — cites statistics from the Pan-American and World Health Organizations, the Venezuelan Ministry of Health and other agencies that note 25,000 more people died from HIV between 2010-2018. The statistics also indicate the number of people with HIV increased from 97,000 to more than 120,000 during the same period.
PAHO, WHO and UNAIDS representatives traveled to Caracas last June in order to observe the Venezuelan government's efforts to combat HIV, tuberculosis and malaria. The organizations subsequently announced a plan to combat the diseases that includes input from Venezuelan health care providers, NGOs and government representatives.
"The plan was subsequently presented to the national authorities who gave approval of the document, as well as to State coordinators, the Venezuelan Society of Infectious Diseases, Pulmonology, Pediatrics and Gynecology/Obstetrics," reads the plan of which the Blade obtained a copy.
The Global Fund board of directors on Sept. 24, 2018, approved $5 million "to help alleviate the gaps in the provision of HIV treatment in Venezuela."
The PAHO Strategic Fund received $4.9 million to purchase antiretroviral drugs. Venezuelan NGOs received the remaining $100,000 from UNAIDS in order to oversee the distribution of the medications to people with HIV/AIDS.
The first shipment of the antiretroviral drug Tenofovir, Lamivudine and Dolutegravir (TLD), which contained 100,000 bottles, arrived in Venezuela on Dec. 23, 2018. A second shipment of TLD with 200,000 bottles arrived in the country on Jan. 16.
Red Venezolana de Gente Positiva and more than two dozen other Venezuelan HIV/AIDS service and advocacy organizations in a Feb. 4 letter to Health Minister Carlos Alvarado said none of the bottles from the two shipments had been distributed from a warehouse that is located on a military base in Miranda state. The letter also notes "millions and millions of pills of antiretroviral drugs are stored and withheld without justification" at the warehouse.
"Venezuelan civil society organizations working on HIV are writing to you to demand your urgent intervention in the release and delivery of antiretroviral medicines that will save the lives of more than 70,000 people living with HIV and AIDS in Venezuela," reads the letter.
U.S. Sen. Marco Rubio (R-Fla.) on Feb. 6 wrote in a tweet that "apparently (President Nicolás) Maduro is blocking $5 million Global Fund shipments of HIV and AIDS medicine from Venezuela."
"This is a death sentence to those who depend on anti-virals (sic) for survival," said the Florida Republican.
A Rubio spokesperson on Monday told the Blade she did not "have any additional information" about the antiretroviral drug shipment.
The Venezuelan government has said a lack of working trucks has prevented it from distributing the drugs throughout the country.
ICASO Executive Director Mary Ann Torres, who is originally from Venezuela, on Tuesday told the Blade during a telephone interview from Toronto the Venezuelan Ministry of Health indeed only a handful of trucks that are working. She said officials distributed some of the drugs in Valencia, a city in Carabobo state, after the open letter to Alvarado and Rubio's tweet.
'The government doesn't care'
Venezuela, which has the world's largest known oil reserves, was once Latin America's most prosperous country. Venezuela's worsening economic and political crisis has prompted millions of Venezuelans to migrate to neighboring Colombia and other countries in recent years.
Juan Guaidó, president of the Venezuelan National Assembly, last month declared himself president after the country's disputed presidential election that took place in May 2018. The U.S. is among the countries that have officially recognized Guaidó as Venezuela's interim leader.
Briceño said he has seen well-dressed people in Caracas "picking through the garbage" for food.
One source who asked the Blade not to identify them by name because of safety concerns said three condoms and a bottle of lubricant costs a month's salary for someone who is making minimum wage. Madonna Badillo, a transgender woman of indigenous descent who lives in the Colombian city of Maicao, which is a few miles from the country's border with Venezuela on the Guajira Peninsula, told the Blade last March during an interview at her home that Venezuelan women sell their hair to wigmakers for less than $10 "out of necessity."
"One of the things I have seen is the government doesn't care," Torres told the Blade. "It's a mixture of bad policies. It's a mixture of ideology over evidence."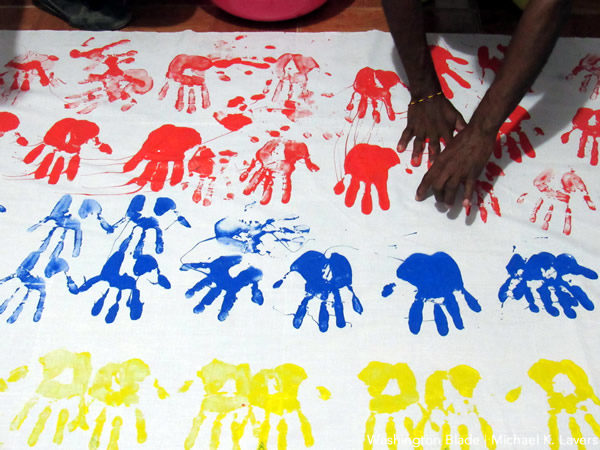 Torres said other issues that have contributed to the crisis include corruption and the mismanagement of Venezuela's nationalized oil and mining industries.
"It's not about sanctions," she told the Blade. "It's about the mismanagement of a country and a government that is over-powerful and over-present everywhere. They have left the infrastructure to be destroyed completely. You see pictures of the hospitals and you understand why health is the way it is. Everything is falling apart."
Sequera noted some Venezuelans still support Maduro, despite the deepening crisis. He also told the Blade there will be "a civil war" in the country if the U.S. stages a military intervention to oust Maduro.
"The entire population will come out on the street," said Sequera.
Humanitarian aid is 'urgently needed' in Venezuela
Rubio is among those who have sharply criticized Maduro for preventing humanitarian aid from the U.S. from entering Venezuela. Media reports note Guaidó on Tuesday told supporters at a Caracas rally the aid would be brought into the country on Feb. 23.
Torres told the Blade that humanitarian aid is "urgently needed" in Venezuela. She also said the country needs to be completely rebuilt.
"The problem is the reconstruction won't start with Maduro in power just because he doesn't accept there is a problem," said Torres.
$48 million earmarked for HRSA centers in effort to beat HIV/AIDS
"Community health centers are often a key point of entry to HIV prevention and treatment services, especially for underserved populations"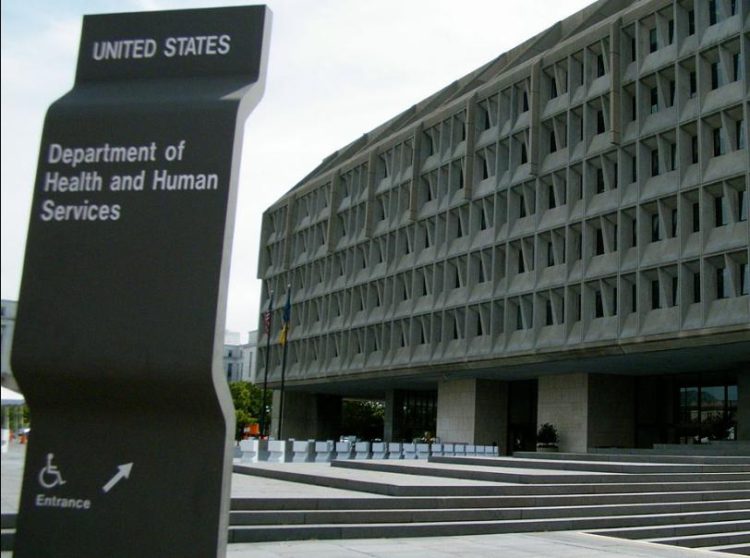 WASHINGTON – The Biden administration has awarded more than $48 million in allocations earmarked to medical centers under Health Resources & Services Administration in localities with high incidents of HIV infection as part of the initiative to beat the disease.
Xavier Becerra, U. S. Secretary of Health and Human Services, in a statement said that the contributions are key component of the initiative, which is called "Ending the HIV Epidemic in the U.S." and seeks to reduce new infections by 90 percent by 2030.
"HHS-supported community health centers are often a key point of entry to HIV prevention and treatment services, especially for underserved populations," Becerra said. "I am proud of the role they play in providing critical services to 1.2 million Americans living with HIV. Today's awards will ensure equitable access to services free from stigma and discrimination, while advancing the Biden-Harris administration's efforts to ending the HIV/AIDS epidemic by 2025."
The $48 million in government spending allocations went to HRSA centers 71 HRSA-supported health centers across 26 states, Puerto Rico and D.C. — areas identified with the highest rates of HIV infections — to expand HIV prevention and treatment services, including access to pre-exposure prophylaxis (PrEP) as well as outreach and care coordination, according to HHS.
The Ending the HIV Epidemic was set up under the previous administration, which made PrEP a generic drug after an accelerated effort and set a goal of beating HIV by 2030. Biden has continued the project, after campaigning on beating HIV a full five years earlier in 2025. Observers, however, are skeptical he can meet that goal.
Diana Espinosa, acting administrator for the Health Resources and Services Administration, (HRSA) said in a statement the $48 million will go a long way in reaching goals to beat HIV/AIDS.
"We know our Health Center Program award recipients are well-positioned to advance the Ending the HIV Epidemic in the U.S. initiative, with a particular focus on facilitating access to PrEP, because of their integrated service delivery model," Espinosa said. "By integrating HIV services into primary care, and providing essential enabling services like language access or case management, HRSA-supported health centers increase access to care and improve health outcomes for patients living with HIV."
Surviving Voices, "Substance Users, the Recovery Community & AIDS
The Surviving Voices storytelling initiative is being recognized for its powerful work in helping tell the story of AIDS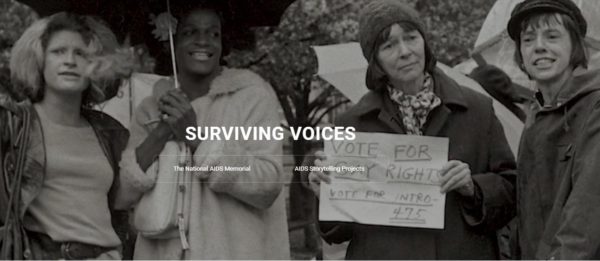 SAN FRANCISCO – The National AIDS Memorial Surviving Voices storytelling initiative is being recognized for its powerful work in helping tell the story of AIDS through the voices of survivors of the pandemic, now in its 40th year.
More than 700,000 U.S. lives have been lost since the first cases of AIDS were first reported in 1981. Today, more than 1.2 million people are living with HIV, with a disproportionate impact in communities of color and in southern U.S. states.
The Memorial has officially released its most recent mini-documentary, "Substance Users, the Recovery Community & AIDS" following exclusive screenings at two LGBTQ+ film festivals – Frameline45 and SF Queer Film Fest 2021. The mini-documentary, along with deep dive personal interview segments with survivors and advocates, can be viewed on the Memorial's website at www.aidsmemorial.org.
"The National AIDS Memorial is honored to have our Surviving Voices mini-documentary featured at these influential film festivals," said Chief Executive John Cunningham. "It speaks to the important work our organization is doing to share these powerful personal stories of hope, resilience and the journey of survivors around the issue of HIV/AIDS and addiction in an authentic and powerful way."
"Substance Users, the Recovery Community & AIDS" focuses the camera on the unique challenges of HIV/AIDS faced by this community. Through personal stories of survival, the film powerfully captures the journey of AIDS advocates and those of individual survivors living with HIV/AIDS who have struggled simultaneously with the disease of addiction, in raw, honest and forthright conversations. It depicts their individual strength, power, hope and resilience, the importance of community, spirit, self-respect, and the will to live with dignity and pride. It also shows their vulnerabilities, the shame, denial, stigma, and hopelessness they have experienced.
As Queer Chaplain Bonnie Violet Quintana shares, "I can be as I am. Me getting HIV. Me being in recovery – all of that is a big part of Me."
The National AIDS Memorial's Surviving Voices mini-documentaries are produced and directed by Jörg Fockele and funded through a grant by Chevron, a long-standing partner of the National AIDS Memorial. Community partners include the San Francisco AIDS Foundation, The Elizabeth Taylor 50-Plus Network, Stonewall Project and the Castro Country Club.
"We believe in the power of storytelling and the lessons it can teach current and future generations," said Huma Abbasi, General Manager, Health & Medical at Chevron. "Our long-time support for Surviving Voices is part of our commitment to sharing the very human experiences that have shaped 40 years of the AIDS epidemic. At Chevron, our success is tied to the progress and prosperity of the communities where we operate. In line with the U.N. Sustainable Development Goals, we believe that healthy, educated communities are critical to that success."
Surviving Voices is a program of the National AIDS Memorial created to ensure the myriad stories and lessons of the epidemic are captured, curated, and retained for current and future generations. "Substance Users, the Recovery Community & AIDS" is the sixth film produced in this multi-year oral history initiative, which also includes "The Transgender Community & AIDS," "The A&PI Community & AIDS," "Women & AIDS," "The National Hemophilia Community & AIDS," and "The San Francisco Leather Community & AIDS."
"I hope that these mini-documentaries will be as inspiring for current and future generations confronting their own challenges as they were for us when we filmed them," said Fockele.
Learn more about the Surviving Voices, the National AIDS Memorial, its mission, programs and how to provide support at www.aidsmemorial.org.
Surviving Voices Mini-Documentary: Substance Users, Recovery Community and AIDS:
Governor Newsom signs HIV & Aging Act authored by Sen. John Laird
Sponsors of SB 258 include Equality California, AIDS Project Los Angeles (APLA) Health, Services & Advocacy for GLBT Elders (SAGE)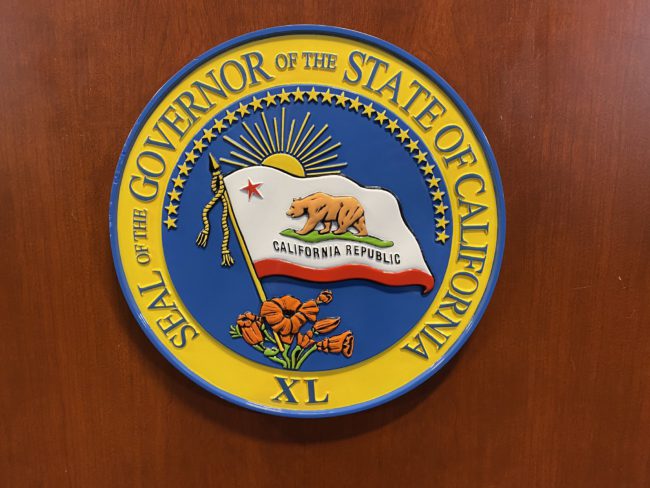 SACRAMENTO – On Friday Governor Gavin Newsom announced the signing of Senate Bill 258, the HIV & Aging Act, authored by Senator John Laird (D – Santa Cruz). Senate Bill 258 will ensure HIV+ seniors are included in the definition of "greatest social need".
"When I was the Santa Cruz AIDS Agency Director in the 1980's, it was our dream to have people living with HIV live into old age," said Senator Laird. "To be very clear, this group was not supposed to age. Governor Newsom signing the HIV & Aging Act is a historic moment for the LGBTQ community, and all those who have been affected by the HIV crisis."
With the recent advancements in HIV treatment, people with HIV can keep the virus suppressed and live long and healthy lives. For this reason, the number of HIV positive older people is increasing. According to a 2018 California HIV Surveillance Report published by the California Department of Public Health, over half of the people living with the virus in California are now aged 50 years or older. This same report shows that 15 percent of newly diagnosed patients were age 50 and older in that same year.
Sponsors of SB 258 include Equality California, AIDS Project Los Angeles (APLA) Health, Services & Advocacy for GLBT Elders (SAGE), and the Los Angeles LGBT Center.

Equality California Legislative Director Tami A. Martin notes, "After surviving the darkest days of the AIDS epidemic, many Californians living with HIV are now over the age of 50, but in dire need of support. Thanks to Governor Newsom, Senator Laird and HIV advocates, the Golden State will now make sure that our elders living with HIV have access to food assistance, job training, transportation or any other vital services. We applaud Governor Gavin Newsom for signing the HIV & Aging Act into law, making California just the second state to ensure older Californians living with HIV don't just continue to survive, but thrive."
"Thanks to effective treatments, people with HIV are living longer than we could have ever imagined just a few decades ago and now a majority of people with HIV in California are over 50 years old. Unfortunately, our current health and social service systems are not yet prepared to address the unique needs of this population," APLA Health Chief Executive Officer Craig E. Thompson said adding; "Many older people with HIV are long term survivors of the AIDS epidemic. They have lost countless loved ones and entire networks of social support. They also continue to face discrimination and alarming levels of stigma. We thank Senator Laird for his leadership on this historic bill to ensure that people aging with HIV have the resources and support they need to thrive and age with dignity."
"We must ensure that LGBTQ seniors have the affirming care and support so they can age in peace with dignity," stated Laird. "It's incumbent upon us to not force individuals back into the closet for them to access adequate care. Once again, I'd like to applaud the Governor for his continued support of the LBGTQ community and to my colleagues for making this a priority bill."
The HIV & Aging Act received unanimous bipartisan support through both chambers of the Legislature and is a legislative priority for the California Legislative LGBTQ Caucus.
Senate Bill 258 will go into effect January 1, 2022.