Newsom makes LGBT history, naming trans JP Petrucione to top administration position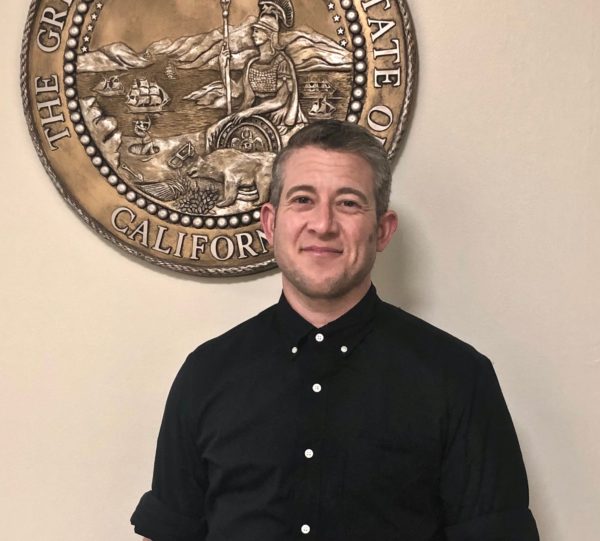 JP Petrucione gets chills just thinking about it—that indelible moment in 2004 when San Francisco Mayor Gavin Newsom defied whispers of caution and condemnation from high ranking members of the Democratic Party and granted marriage licenses to same sex couples on Valentine's Day. The nation would later get to know that broad beaming smile but in that moment the beam of joy fell on Del Martin and Phyllis Lyon as Newsom officiated their wedding vows on Feb. 12, 2004, two days before Valentine's Day.
Petrucione was in the room where it happened 15 years ago, serving as Newsom's deputy communication administrator.
"I was there when then-mayor Newsom made gay marriage possible, noting humorously that his left knee made it into the famous photograph of all Newsom's LGBT staffers and Mable Tang and Del and Phyllis as they were getting married.
"I actually have chills right now just thinking about it," Petrucione says over the phone from Sacramento just hours before Gov. Newsom appointed him Director of Digital Media in his administration. Petrucione, 45, who was born and raised in San Francisco, served as then-Mayor Newsom's Deputy Communications Director from 2004 to 2007, which is why he was in that room with LGBT staffers and others, including out former Clinton Administration official Roberta Achtenberg. One famous photo of that moment showed Achtenberg's ecstatic ugly happy-cry watching the elderly lesbian couple, together for 50 years, exchange vows.
"Roberta got me my first job in politics," Petrucione says. "I often think there are a lot of people who have had a hand in raising me up—and Roberta is one of them. Being in that room in that moment was so powerful and so affirming of what it means to be gay, what it means to be a human being. And it's a big part of why I've come back to work for Gavin Newsom. He's a guy who's not afraid to do the right thing even if it's unpopular or he might suffer some consequences or it. He's consistent in that."
With Newsom's announcement, Petrucione becomes the highest ranking openly transgender appointee in California history.
"It means a lot to me. I've been out personally. I am not in the closet by any means. And I've been out in my workplace for long as I've been gay," Petrucione says. "But coming out as trans is not always the easiest thing to do. So the opportunity to be announced in this way is really a chance to be a 'first' – and to be seen as a 'first.'
"It's important to me personally, professionally, and politically," he continues. "For a trans person whose rights and personhood are subject to debate and are regularly under attack, especially these days, it is incredibly meaningful to be able to come out and to work in a state and for a governor who is so supportive of LGBTQ issues and people."
Petrucione says he was a late bloomer, coming out as gay at age 27. "And that's despite growing up in San Francisco next to gay couples. But it took me a very long time to feel comfortable coming out and at the time – this was in 2000 – trans wasn't something I was even aware of," he says. "I know it existed, of course, and there were plenty of out trans people.
"But it was by no means as high profile as it is now. It took me another 10 years to feel comfortable enough to come out as trans. It is a second coming out," he says. "And it's honestly, even scarier than coming out as gay or lesbian. And with that coming out, I felt this incredible relief. Really, I see it as an integration of my self."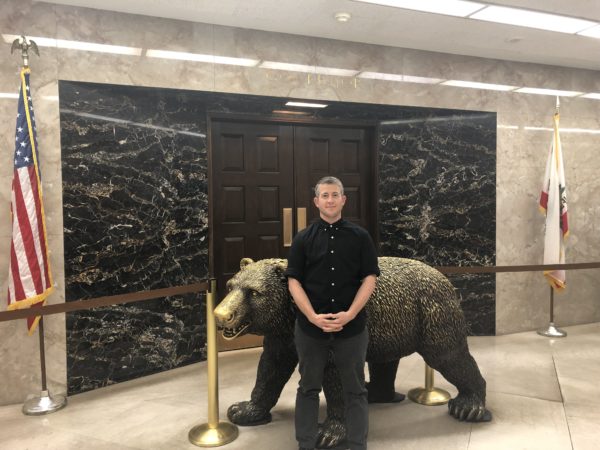 Petrucione's self-perception of his gender identity is different from trans people who feel at war with their biological bodies.
"Every trans person is different," he says. "I still very strongly identify with being female. I'm very proud of the fact that I went to an all girls' school. My family still refers to me—I'm going to out myself—they still refer to me as 'Jenny.' And that's part of me, that's part of who I am. I'm still my sister's sister. And I'm a trans masculine person. Ultimately, what that means to me is that I'm queer. I express all parts of me. And I'm comfortable with those parts."
In fact, Petrucione gets to experience the full spectrum of identity. "Coming out as trans represents to people, in my experience, a literal transition from one person to another. For example, my sister asked me when I transitioned—which I don't actually think of as transitioning; I think of it as integrating—she said to me when I started to take hormones, 'I worried I'm going to lose my sister.' The thing about trans people is—we are still the same person. We are simply choosing to have our external reflect our internal."
He says he's been "incredibly lucky and incredibly blessed" to have family and friends stand by him. "But there is fear," Petrucione says. "It's very similar to what gay people have experienced for generations – that by coming out, and being true to yourself, that you will be ostracized."
Petrucione is fully aware of the responsibilities he now holds as the "first" trans person to hold such a high position in state government.
"It's important to recognize that just being 'something' isn't enough and it is what you do with it," he says. "So speaking personally, I will be a resource. Coming out in in this way with such high visibility I think makes me high profile and I will certainly be available.
"I also am not afraid to put trans and LGBT issues first," Petrucione continues. "It informs everything I do personally and professionally just on the natural. And there's zero question whether this governor is going to continue to support and advance LGBTQ issues. And I think there is an opportunity to—in ways we haven't quite figured out—elevate trans issues. And whether that's through policy or through the communications department—that is part of why I'm deciding to be so public."
"Equality California congratulates JP on this exciting appointment. The governor and the people of California will be well-served by his talents and the perspective he brings to work each day as an openly transgender man," Equality California Executive Director Rick Zbur. "Throughout history, LGBTQ people — and transgender people in particular — have been denied a seat at the table simply because of who we are or whom we love. But in just one month, Governor Newsom has demonstrated the strength of his commitment to build an inclusive, people-powered administration that reflects the diversity of our great state."
Petrucione can be reached here:  jp.petrucione@gov.ca.gov
Photos of JD Petrucione by Jesse Melgar, Deputy Director of Public Affairs for Gov. Gavin Newsom
Log Cabin GOP compares FBI raid on Trump's Mar-A-Lago to Stonewall
In February, the National Archives asked the Justice Department to investigate Trump's handling of White House records
WASHINGTON – As the outraged fallout continued in Republican Party circles Tuesday, after special agents of the Federal Bureau of Investigation executed a search warrant Monday at the South Florida estate of former President Donald Trump, the LGBTQ political group Log Cabin Republicans, (LCR) joined the growing chorus on the right angered by the search.
"Just as the patrons of Stonewall were not intimidated by police, we will not be intimidated by the weaponization of the FBI and DoJ against President Trump or his home, Mar-A-Lago… …where (as we announced hours ago) we will be holding our annual gala later this year!" the group tweeted Monday after news of the search broke.
Reaction to the LCR tweet was swift ranging to from disgust as expressed by LGBTQ writer and radio host Rob Watson to outright anger as noted by former Advocate editor and LGBTQ journalist Matthew Breen.
Good God. You could not be less relevant if you tried. If we were back at #Stonewall , you wouldn't be with the patrons, you'd be buying the cops coffee.

— Rob Watson (@JandJDad) August 9, 2022
Quislings.

— Matthew Breen (@matbreen) August 10, 2022
The FBI's action was described as unprecedented by legal experts and analysts, however the execution of the search warrant underscores the fact that U.S. Attorney General Merrick Garland will order investigations into criminal wrong doing to include the former president.
Trump and his Republican allies in Congress have dismissed the FBI search as politically motivated.
While a copy of the search warrant was delivered to Trump's attorneys, little is known about the predicate probable cause found significant enough that a federal judge authorised the search. The affidavit which is the foundational document showing that a crime had been committed and that evidence would likely be found during the search provided to the judge to make that determination has not been made public.
A Justice Department source told the Blade that last January Trump had been found in possession of 15 boxes of materials at his Florida home, which he relinquished to staff from the National Archives amid concerns he may have violated the Presidential Records Act, (44 U.S.C. Chapter 22).
A certain portion of the paperwork that Trump had in his possession was classified which the Justice Department official noted is by itself criminal in nature.
In February, the National Archives asked the Justice Department to investigate Trump's handling of White House records. The National Archives said some of the documents Trump turned over to them had been ripped up and taped back together CBS News noted.
It remains to be seen whether the search will lead to criminal charges against the former president or anyone in his immediate orbit, but former prosecutors noted there are serious penalties for violating public records laws the Hill reported Tuesday.
"Highly classified information is treated that way because of its extreme sensitivity. There is a whole range of material that is really a crown jewel, national security, high-consequence sequence. And if that's what a person carried away rather than leaving it in the hands of the government and complying with the Presidential Records Act, that's a gravely serious matter," said John Barrett, a former federal prosecutor who worked for the independent counsel investigating the Iran-contra scandal and served in the DOJ inspector general's office.
The former president had issued a lengthy statement Monday evening in which he called the raid an "attack by Radical Left Democrats who desperately don't want me to run for President in 2024."
The House GOP minority leader Kevin McCarthy promised retribution in a tweet should his party retake control of Congress in the Fall midterm elections:
Attorney General Garland: preserve your documents and clear your calendar. pic.twitter.com/dStAjnwbAT

— Kevin McCarthy (@GOPLeader) August 9, 2022
The Justice Department and the FBI both declined to comment.
Former President Trump's Mar-a-Lago Home Being Searched Causes Immediate Political Fallout:
LAPD: Body found on fire hanging in tree in Griffith Park likely a suicide
The person's age, identity and gender have not yet been determined, but they are believed to be a person who frequents the park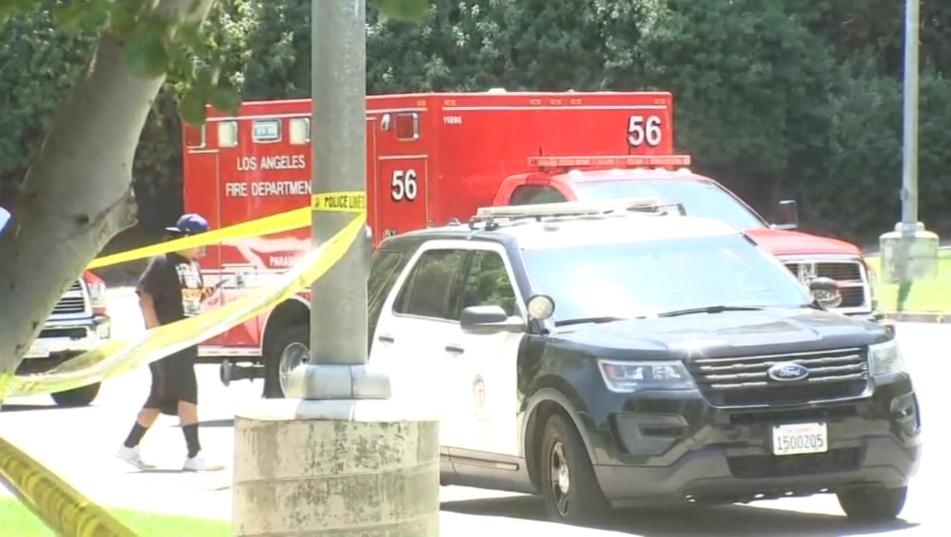 LOS ANGELES – The body of an unidentified person deceased found hanging from a tree near the Griffith Park's merry go round was likely a suicide a detective with the Los Angeles Police Department said Tuesday.
The body was discovered at around 12:30 p.m. on fire and hanging from a tree. Los Angeles City firefighters put the flames out and LAPD detectives investigated and found no signs of foul play, determining that most likely the cause of death was suicide.
"It appears to be self-immolation," said LAPD detective Michael Ventura. "This is going to be somebody who brought some gasoline, brought some lighters. We have had, they are rare, but we do have cases where people will self-immolate. Or they choose to set themselves on fire."
The person's age, identity and gender have not yet been determined, but they are believed to be a person who frequents the park on a regular basis Ventura said.
Independent freelance journalist Vishal P. Singh, who was on scene tweeted about the incident:
Firefighters from @LAFD are carefully removing things from the tree in Griffith Park. @LAPDHQ and the Park Rangers are here, too, investigating the body found hanging from a tree and on fire here. pic.twitter.com/5xBxviZRki

— Vishal P. Singh (they/he) 🏳️‍⚧️ (@VPS_Reports) August 9, 2022
KABC reported:
Editor's note: If you or someone you know is struggling with suicidal thoughts or mental health matters, please call the National Suicide Prevention Lifeline at 800-273-8255 or dial 988
Gay couple assaulted in D.C. by teens shouting 'monkeypox faggots'
The men were treated and released at Howard University Hospital for head and facial bruises, with one receiving stitches for a deep cut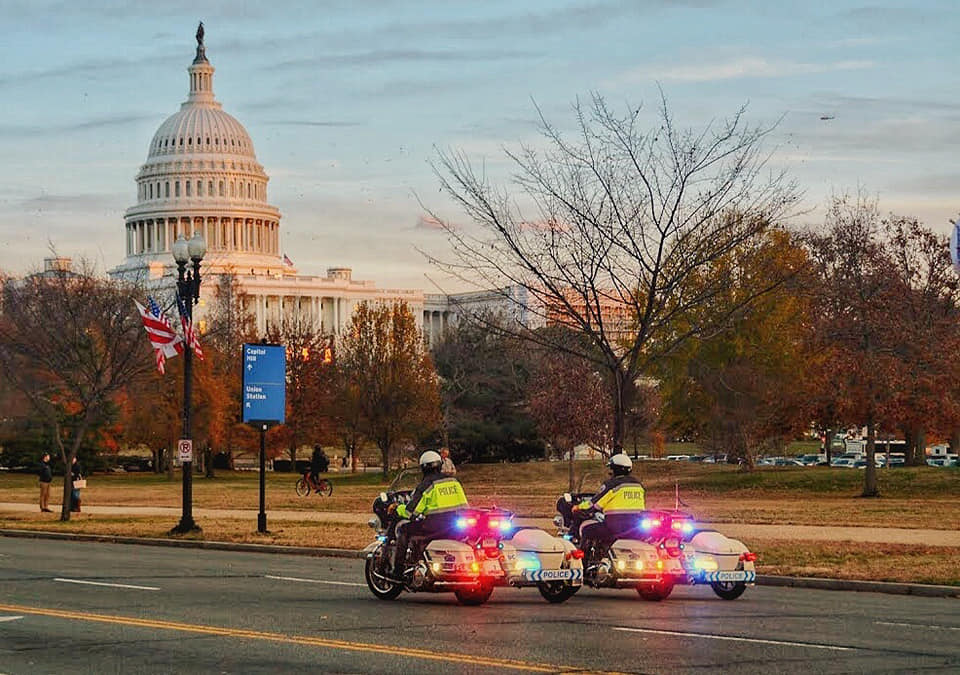 WASHINGTON – Two young men appearing in their late teens shouted the words "monkeypox faggots" at a gay male couple walking along 7th Street, N.W. in the city's Shaw neighborhood on Sunday, Aug. 7, before punching the two men in the face and head in an incident that D.C. police have called a suspected hate crime.
The gay men were treated and released at Howard University Hospital for head and facial bruises, with one of the two receiving stitches for a deep cut on his upper lip, according to one of the victims who spoke to the Washington Blade.
The victim, an Alexandria resident who asked that he and his partner, a D.C. resident, not be identified by name, said the attackers were part of a group of four or five young men appearing to be between 17 and 19 years old and two young women accompanying them. He said the group crossed paths with the gay couple around 5:40 p.m. in front of a store on the 1700 block of 7th Street, N.W., as the couple was walking to a nearby bus stop on Rhode Island Avenue.
The victim who spoke to the Blade said a nearby witness called D.C. police, who arrived within a few minutes as the two attackers and the other young men with them fled the scene. He said although an ambulance arrived on the scene, one of the police officers drove the couple to nearby Howard University Hospital, where they spent about six hours in the emergency room.
The couple had spent part of that 90+ degree day at the city's Banneker Pool and later stopped at the Kiki gay bar on U Street, N.W. before taking what the victim who spoke to the Blade said was a leisurely walk from Kiki via 7th Street on their way to the bus stop, where they planned to take the bus to his boyfriend's Northeast D.C. house.
As the couple walked south on 7th Street about a block from their destination on Rhode Island Avenue they crossed paths with the group of teenagers in front of a store that a D.C. police report says was at 1731 7th St., N.W.
"They were about 17 to 19 years old," the victim who spoke to the Blade said. "And one of them started saying stuff like, hey, look at these monkeypox faggots and some not so nice stuff like that," he said.
"We turned around to walk away and one of them came up behind me and got my attention and then sucker punched me and then hit me again and then hit my boyfriend in the face," the victim said. "And another person hit him in the face as well," he said. "And then someone across the street called the cops. And then the cops came, and they scattered off."
To the couple's surprise, the two young women remained on the scene and apologized for the actions by the guys they were with.
"So, I said something like thanks for the apology, but this is the kind of people you hang out with," the victim recounted. "And one of them said their dad was gay, and they kind of walked away before the cops got there," he said. "It was nice of them to apologize I guess for the other people."
The D.C. police report lists the incident as having two offenses, a simple assault against the two men and a misdemeanor destruction of property related to the destruction of a pair of sunglasses worn by one of the two men that were damaged in the assault against him.
The report also lists the incident as a suspected "Sexual orientation – Anti-Gay" hate crime.
As in all incidents of violent crime, D.C. police call on members of the public to contact the police with information about an incident like this to call police at 202-727-9099 or text a tip to the department's TEXT TIP LINE at 50411.