Oscars So Gay: LGBTQ films win big at 91st Academy Awards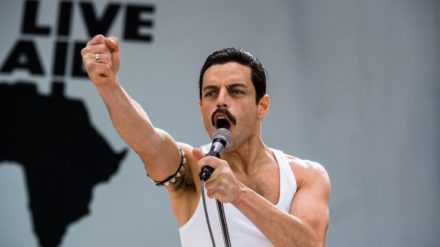 After a lead-up marked by public relations missteps, the 91st annual Academy Awards race concluded Sunday night at a presentation which, by and large, distributed its statues relatively evenly among the evening's favored contenders.  Despite the controversies it faced ahead of this year's ceremony, the Academy managed to put together a smooth and efficient – if unremarkable – broadcast.  The lack of a central host kept the evening's success from hinging on a single personality, and the result was a more relaxed atmosphere that managed to stay, for the most part, controversy free.
In the biggest show of LGBTQ inclusion in Oscar history, three of the four acting awards went to performers playing queer characters and the eventual Best Picture winner featured a queer character in a central role.
Going into the ceremony, the year's nominations were already stacked with nods toward the LGBTQ community.  Among the major acting categories, 7 of the 20 nominees were for actors playing queer roles, and 5 of the 8 Best Picture contenders featured queer characters either in central or significant supporting roles.
Indeed, from the opening moments, when out singer Adam Lambert hit the stage with Queen – the classic rock band at the center of one of the year's most-nominated films, "Bohemian Rhapsody" – the telecast seemed poised to be the gayest Academy Awards ever.
Mahershala Ali of "Green Book" took home his second Oscar for Best Supporting Actor for playing real-life gay jazz pianist Dr. Don Shirley; Rami Malek won the Best Actor prize for his acclaimed performance as LGBTQ icon Freddie Mercury in "Bohemian Rhapsody"; and, in a semi-surprising upset, Olivia Colman was named Best Actress for portraying the queer Queen Anne in "The Favourite."
The evening's first presenters – the popular comic trio of Maya Rudolph, Tina Fey, and Amy Poehler – set the tone for the evening by spoofing the all the expected topics right out of the gate.
"We are not your hosts," said Fey, addressing the Academy's choice to go host-less after the debacle surrounding Kevin Hart, who resigned from the gig after controversy arose over his history of homophobic comments and tweets, "but we're going to stand here just a little bit too long so that the people who get USA Today tomorrow will think that we hosted."
Rudolph also touched on another sore spot for the Academy when she added, "In case you're confused, there is no host tonight, there won't be a Popular Movie category, and Mexico is not paying for the wall," and Poehler wrapped up the trio's introductory remarks by saying, "That's right, and we won't be doing awards during the commercials but we will be presenting commercials during the awards."
The Academy faced criticism over its announcements that this year's awards would include a separate category for "Best Popular Film" and that several technical awards would be presented during commercial breaks in order to keep the broadcast within a shorter running time.  Both decisions were rescinded after objections from both the public and the Academy membership.
The evening was full of gay moments.  When Helen Mirren appeared with "Aquaman" star Jason Momoa to present the award for Best Documentary, both dressed in pink evening wear, she quipped, "Jason and I didn't coordinate our outfits tonight – but it just goes to show that these days, a Hawaiian god and very mature English woman can both wear the same color.  We can both wear pink."
There was also a significant presence of established LGBTQ icons throughout the evening.  Lady Gaga (who is openly bi) and Glenn Close, both favorites of the gay community, were among the nominees.  Bette Midler made an appearance to sing the nominated song, "Where the Lost Things Go," from "Mary Poppins Returns," and Barbra Streisand introduced the clip showcasing Best Picture nominee "BlacKkKlansman."
Streisand, who was met with a standing ovation as she took the stage, made one of the evening's few overtly political remarks when she acknowledged the importance of a movie based on the truth by saying "truth is especially precious these days."
The evening's winners also included a record number of people and films representing communities of color.  The acting awards in supporting categories both went to African-American performers, Ali and Regina King, who won for her role in "If Beale Street Could Talk." Best Actor Malek is of Egyptian heritage.  The trio of winners marks the first time in Oscar history that the majority of acting prizes went to non-white performers.
For many, the evening's most satisfying moment was the win for Spike Lee, who shared the Best Adapted Screenplay Oscar for his film "BlacKkKlansman" with Charlie Wachtel, David Rabinowitz and Kevin Willmott.  Presenter Samuel L. Jackson, a longtime friend and collaborator, turned his announcement of Lee's name into a jubilant whoop of triumph as the iconic black director took the stage with his co-winners.  It was the Lee's first win after five nominations, and he took the opportunity to deliver a passionate speech acknowledging the importance of honoring black history in America.
Production Designer Hannah Beachler, who shared the Oscar for Best Production Design with Set Decorator Jay Hart, became the first African-American woman to win the prize in that category for her work on "Black Panther."  The Marvel superhero adventure, thought by many industry observers to be the most culturally significant film of the year for bringing black inclusion to a new level in mainstream Hollywood, also won several other behind-the-scenes awards, including Best Original Score and Best Costume Design, but it failed to take home the Best Picture prize, for which it was also nominated.
"Roma," Alfonso Cuarón's gorgeously cinematic love letter to the Mexico City of his childhood and the women who raised him, was another highly-respected contender that took home several prizes, including both Best Director and Best CInematographer for Cuarón.  It, too, failed to win Best Picture despite being a front-runner – though it did take home the Best Foreign Language Film Oscar, the first Mexican film to win that award to date.
In his acceptance speech for the Director prize, Cuarón thanked the Academy "for recognizing a film centered around an indigenous woman… a character that historically had been relegated to the background in cinema."  It was his second win in the category (his first was for 2013's "Gravity"), and the fifth time in six years that the award has gone to a Mexican director.
Ironically, the biggest controversies of the evening had nothing to do with the swirl of bad publicity around the Academy, but in the outcome of the races in two major categories.
"Green Book" beat out other favorites like "Roma," "Rhapsody," and "Panther" to win Best Picture.  The film, which tells the "true" buddy story of a black musician and his white driver during a segregation era tour of the deep American South, received initial acclaim, but has been heavily criticized for perpetuating "retrograde" racial attitudes and been called out by members of Dr. Shirley's family as being inaccurate.  In a year when so many other nominees celebrated diverse stories in new and ground-breaking ways, it was a choice that had some members of the audience visibly unhappy – including Lee, who appeared ready to walk out of the auditorium when the win was announced before returning to his seat.
The shock that will likely become "Oscar legend," though, came in the Best Actress category, where Colman's victory brought a surprise end to the showdown between front-runners Close and Gaga, for "The Wife" and "A Star Is Born," respectively.  In her gracious, charming, and endearingly down-to-earth acceptance speech, Colman acknowledged both women, who beamed with apparent delight in return.
Gaga did not go home empty-handed.  She won (with co-writers Mark Ronson, Anthony Rossomando, Andrew Wyatt and Benjamin Rice) the Best Original Song Oscar for "Shallow."
Close's Oscar record now stands at 7 nominations, 0 wins.
Celebrate Judy Garland's centennial by watching her movies
The dazzling force of nature made 34 films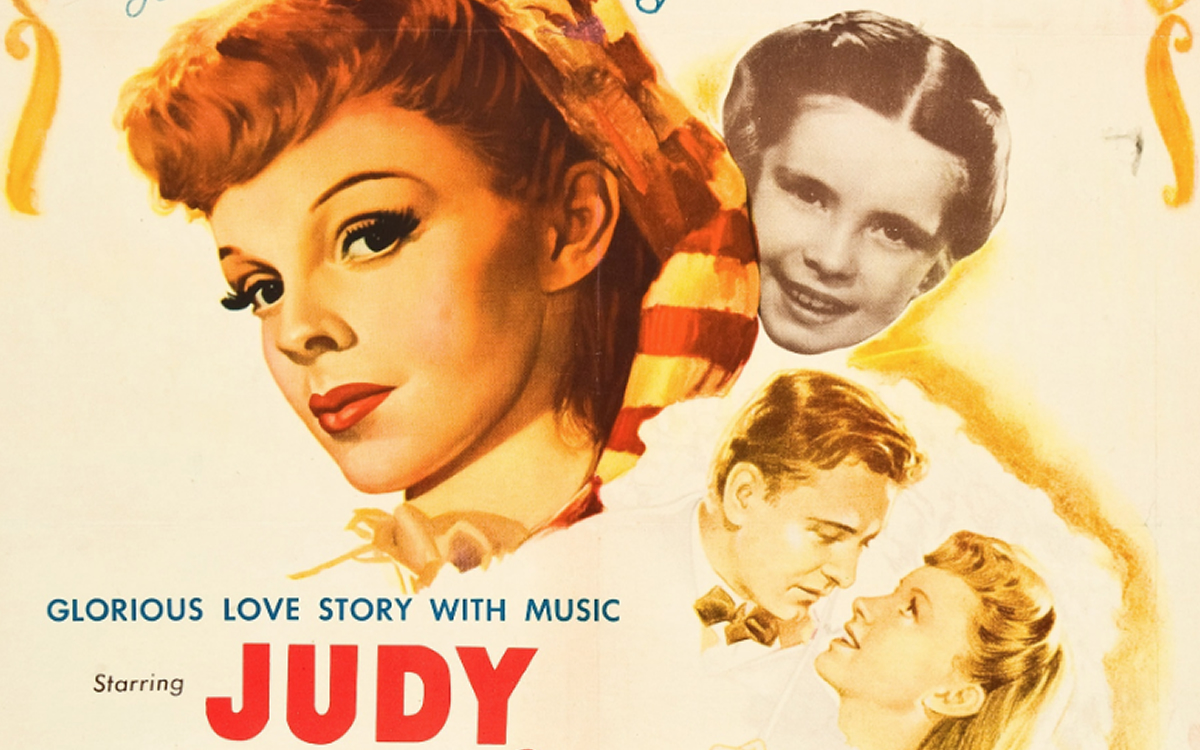 When the world ends, aficionados will still be watching their favorite Judy Garland movies.
Queer icon Garland was born 100 years ago this year (on June 10, 1922).
Everyone knows how tragic much of Garland's life was. MGM feeding her uppers and downers when she was a child. Bad luck with husbands. Getting fired from movies because of her addiction issues. Her death at age 47.
You can't deny that Garland's life was often a mess. Yet, it's too easy to encase Garland into a box of victimhood.
Contrary to the misperception of her as a sad figure, Garland wasn't a morbid person. She was a fabulous comedian and clown, John Fricke, author of "The Wonderful World of Oz: An Illustrated History of the American Classic," told the Blade in 2019. Lucille Ball said Garland was the funniest woman in Hollywood, Fricke said. "'She made me look like a mortician,' Lucy said," he added.
In the midst of the sentimentality and morbidity shrouding her legacy, you can readily forget Garland's prodigious talent and productivity.
Garland was a consummate, multi-faceted, out-of-this-world talented performer. She (deservedly) received more awards than most performers would even dream of: two Grammy Awards for her album "Judy at Carnegie Hall," a special Tony for her long-running concert at the Palace Theatre and a special Academy Juvenile Award. Garland was nominated for an Emmy for her TV series "The Judy Garland Show" and for Best Supporting Oscar for her performance in "Judgment at Nuremberg."
Garland, a dazzling, force of nature on screen, made 34 films. There's no better way to celebrate Garland's centennial than to watch her movies.
Garland was renowned for connecting so intimately with audiences when she sang. She's remembered for her legendary musicals — from "The Wizard of Oz" to "Meet Me in St. Louis" to "A Star is Born."
But if you watch, or re-watch, her movies, you'll see that Garland wasn't just a singer who sang songs, and sometimes danced, in production numbers in movie musicals.
Garland was a talented actor. She wasn't appearing on screen as herself – Judy Garland singing to her fans.
Whether she's tearing at your heartstrings as Dorothy in "The Wizard of Oz," performing brilliant physical comedy with Gene Kelly in the "The Pirate," breaking your heart with "The Man that Got Away" in "A Star is Born" or unrecognizable as Irene Hoffmann in "Judgment at Nuremberg," Garland is acting. Her performance etches these characters onto your DNA.
Picking Garland's best movies is like deciding which five of your 20 puppies should go on an outing. But, if you're cast away on a desert island, take these Garland movies with you:
"Meet Me in St. Louis": This luminous 1944 musical, directed by Vincente Minnelli, has it all: Garland in top form, the Trolley song, Margaret O'Brien, along with a stellar cast, and the best Christmas song ever.
"The Clock": This 1945 movie, also directed by Minnelli, showcases Garland as a gifted dramatic actress. Shot in stunning black-and-white near the end of World-War II, the movie is the story, set in New York City, of a young woman (Garland) and a soldier on leave (Robert Walker) who fall in love.
"Easter Parade": Sure, this 1948 picture, directed by Charles Walters, is thought of as a light musical by some. But, who cares? It's in Technicolor, and Judy's in peak form – dancing with Fred Astaire.
"A Star is Born": If you don't know the story of this 1954 film, directed by George Cukor, starring Garland and James Mason, you're not a member of queer nation. There have been other versions of "A Star is Born," some quite good, but this is still the best. Garland should have gotten an Oscar for this one.
"Judgment at Nuremberg": This 1961 film, directed by Stanley Kramer, will never be a date night movie. It's long (3 hours, 6 minutes), grim (about Nazi crimes) and Garland is only in it for about seven minutes. But the story is gripping and Garland's performance is mesmerizing. When you watch her as Irene, you won't be thinking that's Judy Garland.
Happy centennial, Judy!
New ACT UP book is part history, part memoir
'Boy with the Bullhorn' chronicles hard work, grief, anger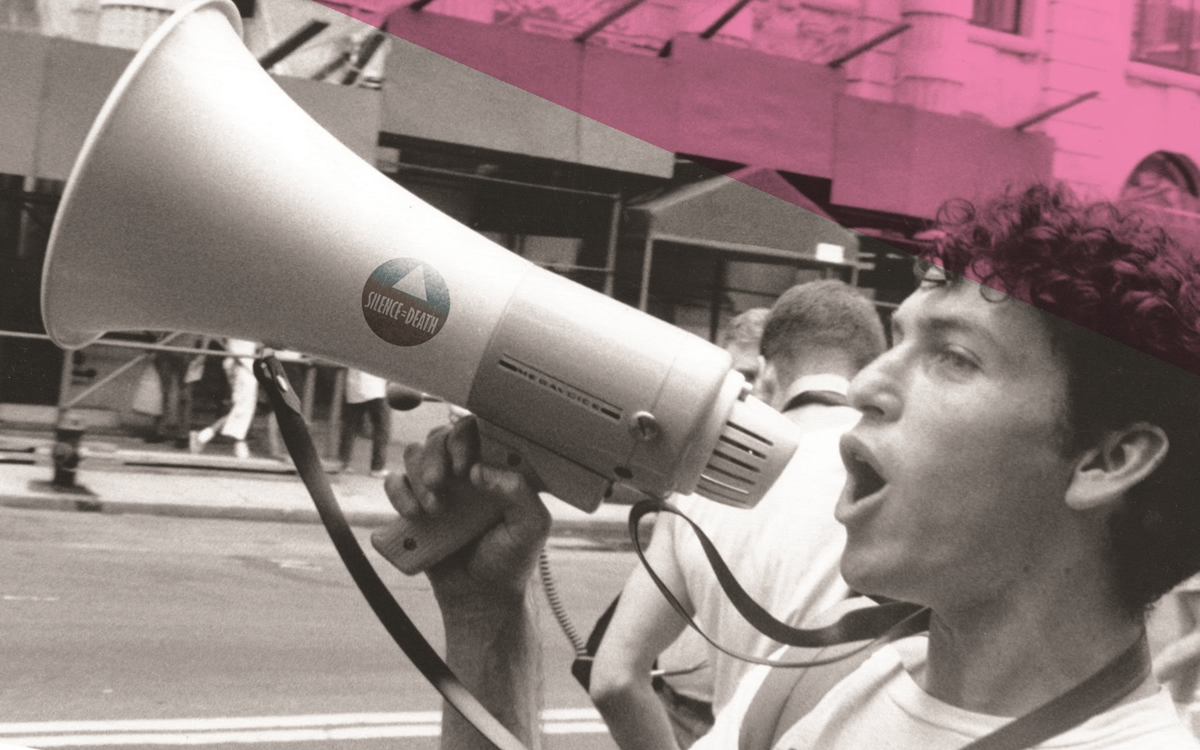 'Boy with the Bullhorn: A Memoir and History of ACT UP New York'
By Ron Goldberg
c.2022/ Fordham University Press
$36.95/512 pages
The sign above your head shows what's going on inside.
Last night, you made the sign with a slogan, firm words, a poke to authority – and now you carry it high, yelling, marching, demanding that someone pay attention. Now. Urgently. As in the new book, "Boy with the Bullhorn" by Ron Goldberg, change is a-coming.
He'd never done anything like it before.
But how could he not get involved? Ron Goldberg had read something about ACT UP, the AIDS Coalition to Unleash Power, and he heard they were holding a rally near his workplace. It was 1987, he'd never participated in anything like that before, but whispers were everywhere. He and his friends were "living under a pervasive cloud of dread."
He "was twenty-eight years old… scared, angry, and more than a little freaked out" about AIDS, he says.
Couldn't he at least go down and hold a sign?
That first rally led Goldberg to attend a meeting, which, like most, as he came to realize, were raucous and loud and "electric." Because he was "living fully 'out and proud'," and because he realized that this was an issue "worth fighting for," he became even more involved with ACT UP by attending larger rallies and helping with organizing and getting his fellow activists fired up. He observed as women became involved in ACT UP, too. Monday night meetings became, for Goldberg, "the most exciting place in town."
There, he learned how politics mixed with activism, and why ACT UP tangled with the Reagan administration's leaders. He puffed with more than just a little ownership, as other branches of ACT UP began spreading around the country. He learned from ACT UP's founding members and he "discovered hidden talents" of his own by helping.
On his years in ACT UP, Goldberg says, "There was hard work, grief, and anger, surely, but there was also great joy." He was "a witness. And so, I began to write."
Let's be honest: "Boy with the Bullhorn" is basically a history book, with a little memoir inside. Accent on the former, not so much on the latter.
Author Ron Goldberg says in his preface that Larry Kramer, who was one of ACT UP's earliest leaders encouraged him to pull together a timeline for the organization and this book is the result of the task. It's very detailed, in sequential order and, as one reads on, it's quite repetitive, differing basically in location. It's not exactly a curl-up-by-the-fire read.
Readers, however – and especially older ones who remember the AIDS crisis – won't be able to stop scanning for Goldberg's memories and tales of being a young man at a time when life was cautiously care-free. The memories – which also act as somewhat of a gut-wrenching collection of death-notices – are sweet, but also bittersweet.
This book is nowhere near a vacation kinda book but if you have patience, it's worth looking twice. Take your time and you'll get a lot from "Boy with the Bullhorn." Rush, and it might just go over your head.
The Blade may receive commissions from qualifying purchases made via this post.
Trailblazing Scots pro soccer athlete comes Out and inspires others
Murray, 30, came out during an interview posted on the website of his club, saying "the weight of the world is now off my shoulders"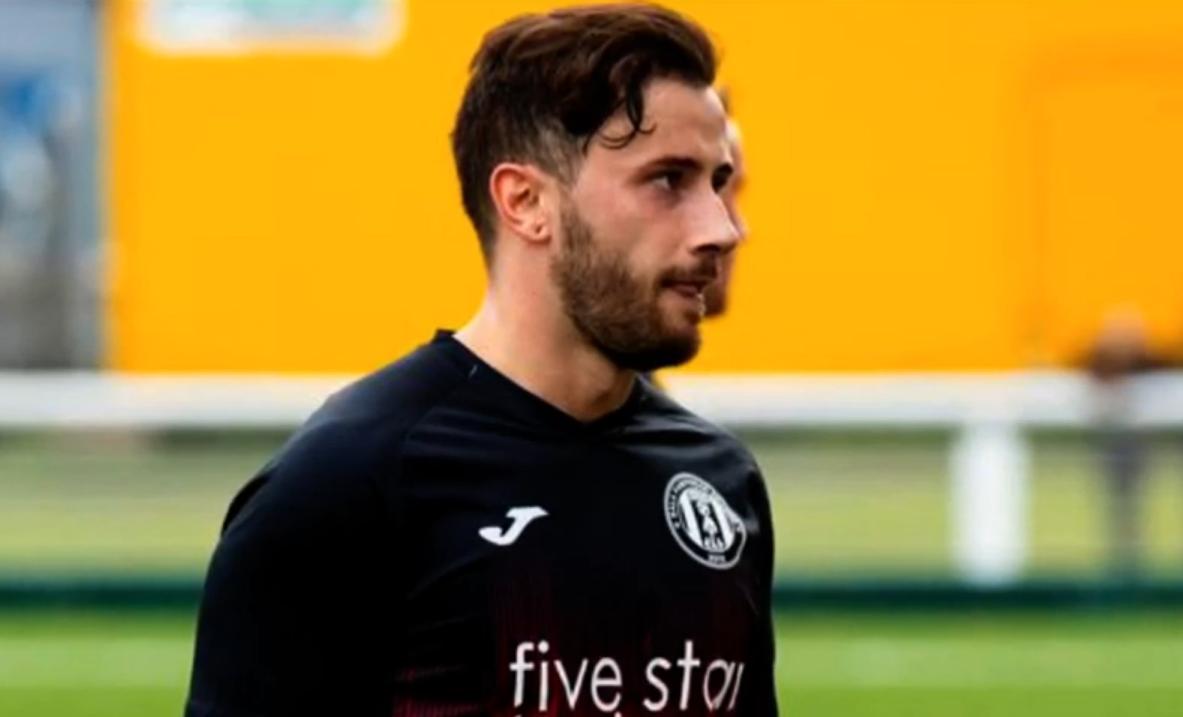 EDINBURGH – Two weeks after making headlines as the first-ever senior Scottish pro soccer player to come out as gay, Zander Murray is revealing the impact his courageous decision has had on at least one closeted player. Murray tweeted a message he received that shows the difference an athlete coming out can make.
"I just wanted to tell you that you've been a massive inspiration for me to come out to teammates and family," the anonymous player told Murray, according to the tweet.
"As a young footballer I find it difficult to be myself as it is but being gay and keeping it secret was so challenging. It felt amazing when I told my teammates, they were super supportive."
Murray shared the message with a heart emoji and the words: "Makes it all worthwhile young man."
Makes it all worthwhile young man ❤️ pic.twitter.com/4d2pVK2VU6

— Zander Murray (@ZanderMurray) September 27, 2022
Murray, 30, came out during an interview posted on the website of his club, the Gala Fairydean Rovers, on September 16, explaining "the weight of the world is now off my shoulders."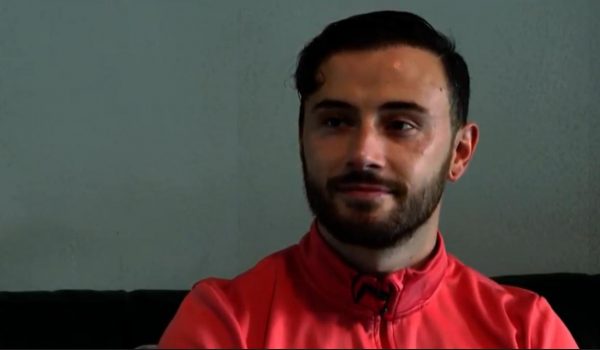 As the Los Angeles Blade has reported, Jake Daniels of Blackpool came out as gay in May, the first U.K. male pro soccer player to come out in more than 30 years. Justin Fashanu was the first in Britain men's soccer to come out back in 1990. Homophobic and racist media reports drove Fashanu to suicide eight years later.
Reaction to Murray's coming out last month has been "incredible," he's told reporters. One of those reaching out to congratulate him was Olympic gold medalist Tom Daley. The U.K. diver sent him a DM, Murray told a British interviewer.
"He messaged me while I was on my way back from football training in a car with four boys. I had tears in my eyes seeing his direct message, and I messaged him back.
"I said, 'Look I am in a car on the way back from football with four boys and I've got tears in my eyes and I don't even care.'"
Prior to coming out, Murray had been "living in fear 24/7," he told Sky Sports. "I can't explain it. You're hiding your phone in case you get messages from friends, constantly double-checking if you have a team night out, you're cautious with what you're saying.
"It's very hard, especially for myself, I'm a character in that dressing room. I'm not quiet in that dressing room, I like to have the banter and to get stuck in, so very challenging."
But Murray said he couldn't have decided to come out "at a better time, at a better club." So why now? He posted the answer on Instagram with several bullet points, including:
"Gay male footballers in the UK need role models.
Majority are terrified to come out to friends/family/teammates (trust me a few have reached out already!)."
STV Weekend News Sunday, September 18, 2022 Zander Murray