Kamala Harris calls Trump a racist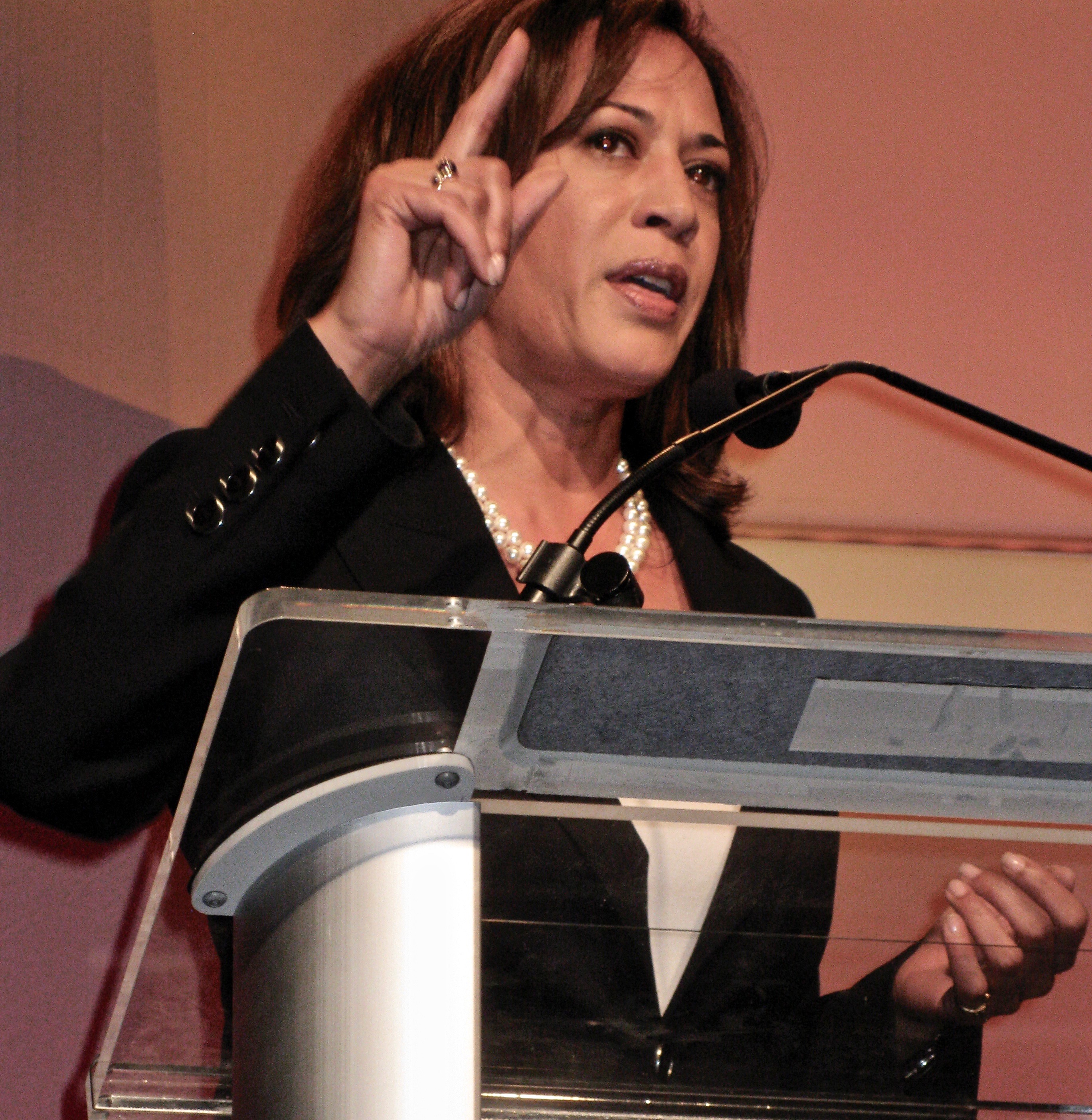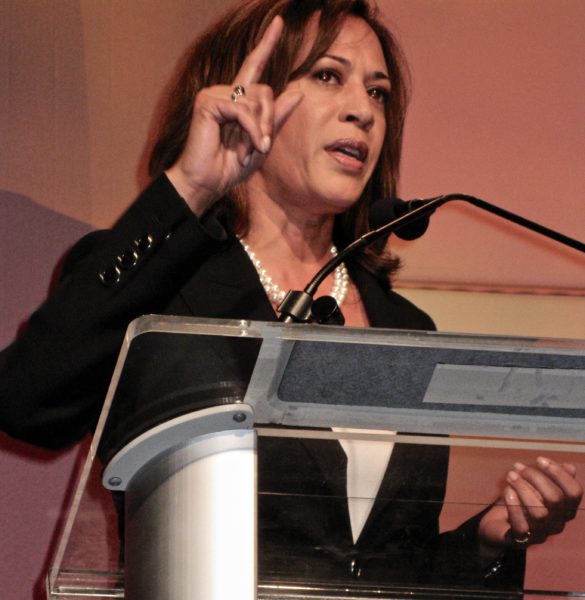 With Donald Trump's long history of racial remarks, it's a question his 2020 presidential challengers can expect to get during their campaigns: is President Trump a racist? On Feb. 26, Sen. Kamala Harris, the popular Californian running for the Democratic presidential nomination in 2020, said yes.
"When you talk about him calling African-American countries s-hole countries. When you talk about him referring to immigrants as rapists and murderers, I don't think you can reach any other conclusion," Harris told The Root.
The Root: "So you definitely would agree that he's a racist?"
Harris: "I do yes, yes."
Gov. Gavin Newsom agrees. Last year he took to Facebook to call Trump out for disparaging migrants from Africa, Central America and the Caribbean. "Why do we want all these people from shithole countries?" Trump said in the Oval Office, adding that he welcomed immigrants from countries like Norway.
"You're a joke and a racist, President Donald J. Trump. Resign," Newsom wrote.
Recently, Newsom endorsed Harris in her presidential race and joined Rep. Barbara Lee and civil rights icon Dolores Huerta as California Co-Chairs for Harris's campaign. Other California congressional representatives who back Harris include out bisexual Katie Hill, Ted Lieu, and Nanette Barragan.
Harris also picked up 21 members of the California State Senate Democratic Caucus, including Senate Pro Tem Toni Atkins and two other members of the California LGBT Legislative Caucus, Sens. Cathleen Galgiani and Scott Wiener on Feb. 7.
"While serving California, she has defended civil rights and stood up to the forces that would divide us or take us backwards," Atkins said in a statement. "As San Francisco District Attorney, Attorney General of California, and United States Senator, she has been a strong proponent of criminal justice reforms, protecting homeowners and immigrant communities, and strengthening the middle class. As President, I know she will continue to prioritize the needs of all the people."
"My campaign is about returning power to the people in this country, and these leaders represent California's diversity and reflect the broad commitment we share to move our state and our nation forward," Harris said. "This level of support from my home state of California makes me so proud, and I am honored to have them fighting beside me."
The California primary is now on March 3, 2020.
On Feb. 26, out Insurance Commissioner Ricardo Lara, Lt. Gov. Eleni Kounalakis, Sec. of State Alex Padilla, State Treasurer Fiona Ma, Superintendent of Public Instruction Tony Thurmond added their names to her endorsement list.
"Kamala Harris has been a champion, fighting for working families, immigrant rights, and health care for all. I have seen up close what she has done for Californians and strongly endorse her candidacy for President of the United States," Lara said in a statement. "Her proven track record and progressive vision is what we need from our next President."
Trans people seek government job consideration in India's Maharashtra state
Court petition filed on Nov. 29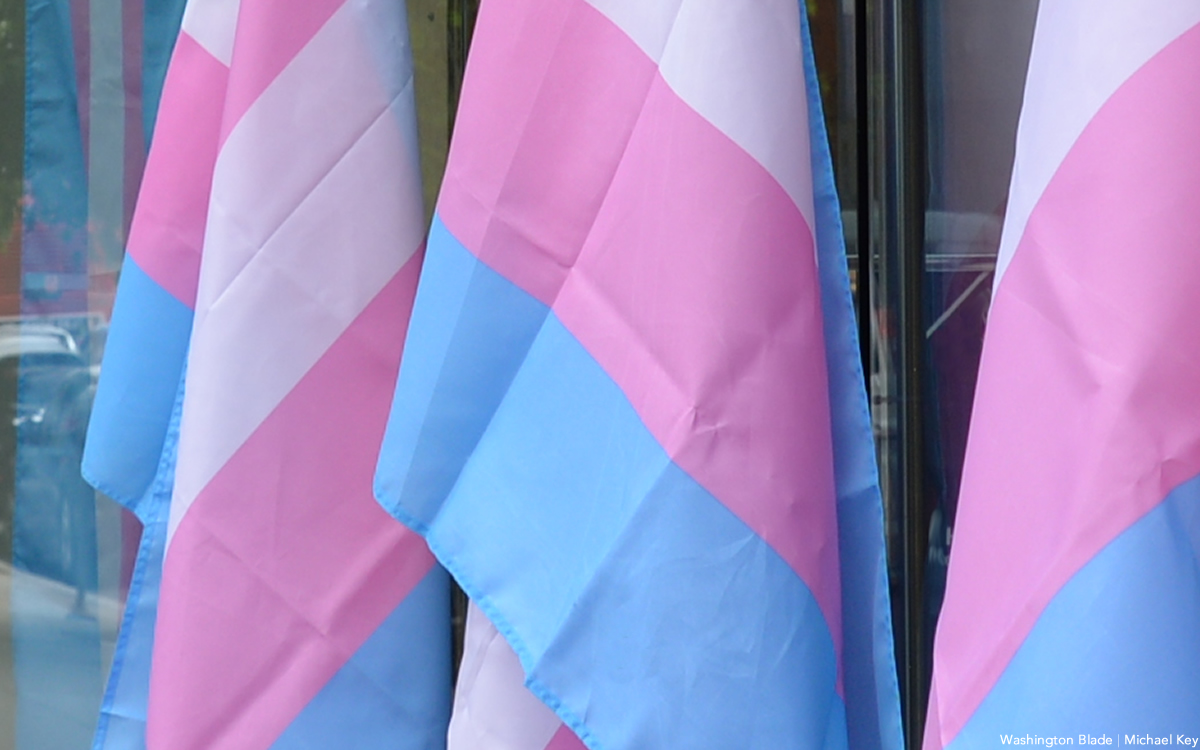 Ancient texts in India have recorded the history and cultural importance of Transgender people, but the community is still marginalized and vulnerable in the country. Although the government offers many vulnerable castes a specific number of slots for education and government jobs, Trans people still have no such benefit and continue to face discrimination across the nation.
Three Trans people from Maharashtra state on Nov. 29 filed an application to the Maharashtra Administrative Tribunal seeking slots for Trans people in government jobs and a "third gender" option in online job applications. Two applicants had applied for police officer posts, while the other had applied for a revenue officer post — both of which are government jobs in India.
While hearing the application, the Maharashtra Administrative Tribunal, a court that has all the powers of the High Court, said it cannot direct the state government to give slots for Trans people in public employment and education. The Maharashtra Administrative Tribunal did say, however, that the state government should take more steps towards inclusivity for the community in mainstream society.
Maharashtra's government told the tribunal it would not be possible to provide slots to Trans people in government jobs or education.
The Maharashtra Administrative Tribunal in a 26-page order directed the state government to give applicants the necessary points to qualify for the job if the applicant has secured 50 percent of the total marks for the concerned post. The tribunal also directed the government to provide age relaxation to Trans applicants if they earned 45 points.
In India, every government job seeker goes through an examination to qualify for the job. Government job examinations are one of the toughest in India because there are millions of applications for a few positions, resulting in the need to secure higher marks to get a position.
More than one million applicants applied for 18,331 police officer positions in 2022. The government, however, provides slots to backward class applicants and gives points relaxation in examinations. Trans people in India are most marginalized and vulnerable with no slots in education or employment.
Retired Justice Mridula Bhatkar, who chairs the Maharashtra Administrative Tribunal and member Medha Gadgil in the ruling said the fact that not a single Trans person who has come out received a job in the government sector speaks volumes.
"The Transgender people are humans and are citizens of our great country who are waiting for their inclusion in the mainstream," said the tribunal. "We have historical, mythological and cultural instances of eunuchs and their participation in political, social or cultural fields."
The tribunal also said trans people are in the minority.
Although the majority forms the government, the majority cannot suppress the rights of marginalized sections of society. The tribunal further added the situation in which the Trans community finds itself is worse than what women faced in the past while demanding equality.
The tribunal highlighted the mere acknowledgment of the separate identity of Trans people was not enough, but they also need to be given opportunities in government jobs.
"The State of Maharashtra has been very progressive in its thought and culture," said the tribunal. "Therefore, it is desirable on the part of the government to take necessary measures to enable these Transgender applicants to get jobs in the government sector."
The tribunal mentioned Indian Constitution prohibits any kind of discrimination based on sex under articles 15 and 16.
"To get into public employment is a handicapped race for Transgenders," said the tribunal. "Though they are not physically disabled and are able-bodied persons, their activities, actions, growth are paralyzed due to the negative approach of society, family in all schools, colleges in all places at all levels."
While representing the petitioners, Kranti LC, a lawyer, said that the Indian states of Tamil Nadu, Chattisgarh, Karnataka, Jharkhand and Bihar have provided reservations to Trans people. The tribunal, however, noted it understands the state has reached the limit of vertical slot of 62 percent, but ordered the law can reach equality and harmony through social engineering.
"The courts are for justice and cannot ignore any societal problem when placed before it," said the tribunal. "Under such circumstances, though courts are not the lawmakers while interpreting the law, a legally permissible solution is to be applied to meet the ends of justice."
According to the Indian Supreme Court's 1992 Indra Sawhney vs. Union of India ruling, nine judges upheld the 50 percent ceiling on slots and denied slots in promotion in government jobs. This means no government agencies or institutions can give slots more than 50 percent of total job openings. Maharashtra state already crossed the limit.
"It is very unfortunate, because Transgender people are one of the most vulnerable people in India, and of the most marginalized population in our country," said Kalki Subramaniam, a Trans rights activist and founder of Sahodari Foundation, an organization that works for Trans Indians. "For the horizontal reservation, we need to get the support of our government. We need to sensitize our members of Parliament. I think, all political parties do support (the) Transgender community, and do understand the plight of the community and difficulties we face."
Kalki told the Washington Blade the community needs to work hard. She said the community needs to start campaigning for horizontal slots. She said the community needs to MPs to get the necessary support for it.
While talking to the Blade, Rani Patel, an activist and founder of Aarohan, a nonprofit organization that works with Trans Indians, said that it is right that the Trans community needs to have reservations in jobs and education so that they can be mainstreamed in the society.
"I have been working with the Transgender community for last 11 years in Delhi. We had worked very hard for the scraping of section 377," said Patel. "All the equality and rights given by the Supreme Court of India is of no use until and unless they are not provided with reservation, because there is a stigma in the society against the Transgender people, the community feel rejected and detached from the society."
Patel told the Blade that only a few Trans children are getting an education in the country. She said most of the Trans people in India need to be skilled in whichever field for which they have an interest. Patel further said that while getting skills, the government should provide slots to Trans people, otherwise giving skills will be of no use.
Patel and Aarohan were instrumental in drafting the Delhi government's trans bill.
Ankush Kumar is a reporter who has covered many stories for Washington and Los Angeles Blades from Iran, India and Singapore. He recently reported for the Daily Beast. He can be reached at [email protected]. He is on Twitter at @mohitkopinion.