LA Cares
Los Angles city councilmembers bring food, supplies, and hope to asylum seekers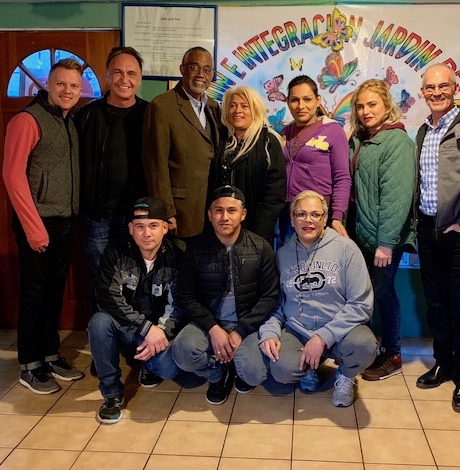 It was just a throwaway line at the end of a contentious interview about President Trump's controversial emergency declaration to go around Congress to get funding for the border wall that Mexico was supposed to pay for. "This is a deep intellectual problem that is plaguing this city, which is that we've had thousands of Americans die year after year after year because of threats crossing our southern border," Trump's senior advisor Stephen Miller said Feb. 17 on "Fox News Sunday."
Except it isn't true. "There's no evidence that thousands of Americans are killed by undocumented immigrants, especially in light of credible studies showing they commit crimes at lower rates than native-born Americans. He earns Four Pinocchios," wrote Washington Post fact-checker Glenn Kessler on Feb. 21.
However, Kessler notes, "This is a good example about how a paucity of data allows political advocates to jump to conclusions."
Los Angeles City Councilmembers Mitch O'Farrell and Curren Price represent districts highly impacted by the humanitarian crisis at the border caused by the Trump/Miller anti-immigration policies. On Feb. 15, the councilmembers teamed up with the Salvadoran American Leadership Educational Fund (SALEF), Clinica Monseñor Romero, CARECEN-Los Angeles, El Rescate, St John's Health, and Equality California to go to Tijuana on both a fact-finding mission over Presidents Day weekend and to provide food, a myriad of much needed supplies, complicated legal assistance and medical services through St. John's mobile medical unit to refugees and migrants seeking asylum at the United States border with Mexico. Many are living in squalor in make-shift shelters or on the streets or being bussed to crowded camps in various Mexican border cities as they endure long waits to be processed by U.S Customs and Border Patrol.
The LA delegation was also well-aware of the tortured death of HIV-positive Roxsana Hernandez, an asylum-seeker fleeing violence in Honduras who died May 25, 2018 while in ICE custody.  ICE said she died of cardiac arrest but the Transgender Law Center paid for a private autopsy that revealed that Hernandez most likely died from "severe complications of dehydration" on top of HIV infection, according to a CNN report last November. The autopsy "also found bruising on her body that suggests she was shackled tightly at the wrists and beaten on her back and abdomen, lawyers for her family said."
The delegation was also aware of the Feb. 3 death of a trans woman named Camila who sought asylum after escaping from El Salvador but was deported back to her country. Asociación Aspidh Arcoiris Trans, a Salvadoran trans advocacy group, told the Washington Blade that Camila, had been reported missing at the end of January. She was later found at Rosales National Hospital in San Salvador, the Salvadoran capital, on Jan. 31 with multiple injuries. Camila passed away on Feb. 3.
"She migrated to the U.S. because of threats that she had received, but she was deported because they didn't believe her," Aislinn Odaly's, an independent LGBTI rights advocate, told the Blade.
Camila is the second trans women reported killed in El Salvador this month.
What was surprising for some in the delegation was the danger and violence in Tijuana, which has a mythical reputation for accessible bars and cheap prescription drugs. In fact, Tijuana is a Catholic-centric conservative area of Mexico where the real danger for LGBT people—especially for trans women—is not the criminals of the Trump/Miller imagination but the public, the police, the city and state—and Mexican immigration officials. 
Before leaving, O'Farrell, who is the openly gay chair of the LA City Council's Homelessness and Poverty Committee, introduced a motion to help fund a facility in his 13th District that provides emergency and long term shelter to minors under the age 18.
"The president has caused a humanitarian crises that is affecting thousands of immigrants," O'Farrell told the Los Angeles Blade by email. "Trump's border policy is a violation of the Refugee Act of 1980. Women, children, and members of our LGBT community who have fled persecution from their own countries are being victimized again while they seek asylum hoping for a better life in the United States. I am in solidarity with the members of this delegation, demanding we follow our own laws while fighting for common human decency and compassion."
Like many others, O'Farrell thinks Trump's emergency declaration is a political stunt. "The declaration of a national emergency is a cynical discriminatory falsehood," he says. "Many of our local shelters can't obtain Federal funding, so it's critical for our local elected officials to remain engaged in this issue, and use whatever mechanisms possible to help those seeking asylum in the United States."
O'Farrell is keenly aware that neither he nor the City Council has any authority over the border or federal immigration policy. But he is working with others to find solutions to this manufactured humanitarian crisis.
For instance, he says, "we can partner with our members in Congress and our local human rights organizations to accompany folks at the border. During this time, we can utilize and maintain the pipeline of support through our partners at SALEF, Clínica Romero, El Rescate and CARECEN-LA.  These organizations have the infrastructure in place to not only provide hope but also offer real assistance to reach those seeking asylum. The infrastructure in place provides nourishment, medical and legal services, and clothing to those in need and waiting at our border. Our collective focus includes the LGBT asylum-seeking community."
O'Farrell also says the Council can "apply discretionary funding to create safe spaces for our most vulnerable youth that have fled their home country for a variety of reasons. Related to the trip, I introduced a motion in my role as Chair of Homelessness and Poverty Committee. The motion directs $175,000 in discretionary funding to assist Casa Libre, a facility in my district that provides emergency and long-term shelter to minors, including unaccompanied migrants and refugee children.  This temporary housing assists those minors waiting on their hearings, and provides social, recreational, and medical services for clients."
O'Farrell also notes that he is working with Equality California—Executive Director Rick Zbur and Communications Director Samuel Garrett-Pate were in the delegation—to bring a statewide delegation of LGBT elected officials to the border in the coming weeks.  The fact-finding and missionary trip helped lay the groundwork for the possible Congressional trip.
Additionally, O'Farrell says, he will be coordinating with LA County Supervisors Hilda Solis and Sheila Kuehl "on a strategy to assist this population. I am also directing LAHSA and the city to focus on 'vulnerable communities' as part of Comprehensive Homelessness Strategy that will be heard in my Homelessness and Poverty Committee in March."
While O'Farrell noted specific efforts to help, Zbur was just outraged in his email to the Los Angeles Blade after his visit to the LGBT shelter Jardin de las Mariposas where Director Yolanda seemed incredibly upbeat and positive despite the ever-present danger, poverty and deplorable living conditions.
"Thousands of asylum seekers — including LGBTQ people fleeing violence and persecution — are stranded in Tijuana right now because of the Trump-Pence Administration's illegal and unjust asylum policies," Zbur wrote. "As we fight to hold the administration accountable for their cruel, inhumane treatment of LGBTQ and other refugees, we thought it was important to meet with migrants experiencing the very real impacts of the president's manufactured crisis first-hand. Equality California is committed to lifting up their stories and working with our partners to provide any assistance that we can."
Zbur concluded with a plea for attention: "The conditions that we saw — that too many LGBTQ and other refugees are living in just across the border — are heartbreaking and require more attention from the LGBTQ community and the broader progressive movement in the United States."
Study: Awareness condoms cannot be used as evidence for arrest 
Researchers interviewed 25 adults about their experiences in sex work, including interactions with law enforcement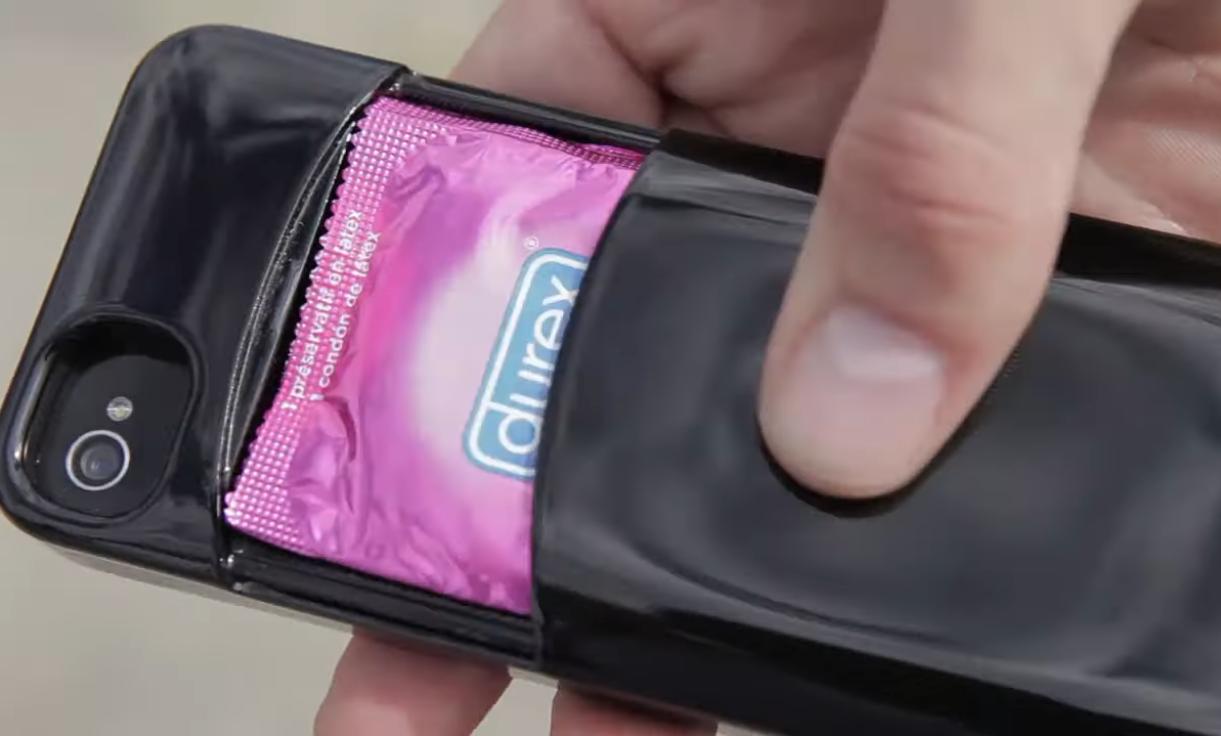 LOS ANGELES – California Senate Bill 233, which went into effect in January 2020, ensures that the possession of condoms or HIV prophylactics cannot be used as evidence to arrest or prosecute a person for sex work.
 
However, a new study of people engaged in sex work in Los Angeles County from the Southern California HIV/AIDS Policy Research Center and the Williams Institute at UCLA School of Law finds that 80% of respondents were unaware of the law. In addition, about 80% carried condoms while working despite the perceived risk of criminalization.
 
Researchers interviewed 25 adults about their experiences in sex work, including interactions with law enforcement, sexual risk behaviors, and condom-carrying practices. Respondents reported learning about the risk of carrying condoms from their own interactions with law enforcement and from their peers engaged in sex work.
 
While a few respondents said they avoided carrying condoms due to their concerns about police interactions, the majority still carried condoms as a way to resist police control and to protect their health, the health of their clients, community, and colleagues in sex work.
 
"Most of the people surveyed were aware of being targeted for sex work by law enforcement if they carried condoms at a time when condoms could no longer be used as evidence," said lead author Ayako Miyashita Ochoa, Co-Director of the Southern California HIV/AIDS Policy Research Center at UCLA Luskin School of Public Affairs. "This study highlights the need for interventions that raise awareness of the legal rights of people engaged in sex work and oversight of SB233 implementation among California police officers."
 
"People engaged in sex work report that much of the knowledge they have about the risks of carrying condoms came from members of their community," said study author Bianca D.M. Wilson, Senior Scholar of Public Policy at the Williams Institute. "It is important that people engaged in sex work lead interventions, advocacy, and outreach efforts to ensure that accurate and current information is disseminated."
 
This project was made possible by support from Sex Workers Outreach Project Los Angeles (SWOPLA) and East LA Women's Center. Support was also provided by the Los Angeles County Department of Public Health's Office of Women's Health and Unique Woman's Coalition.