LA Cares
Los Angles city councilmembers bring food, supplies, and hope to asylum seekers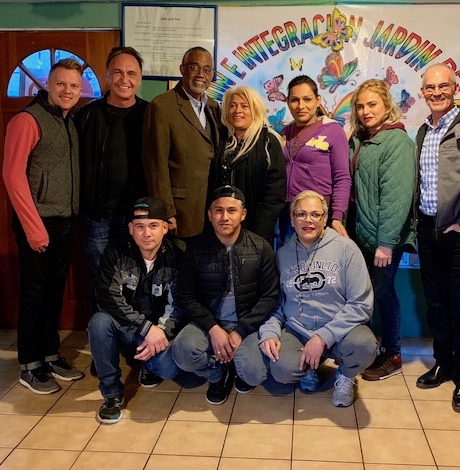 It was just a throwaway line at the end of a contentious interview about President Trump's controversial emergency declaration to go around Congress to get funding for the border wall that Mexico was supposed to pay for. "This is a deep intellectual problem that is plaguing this city, which is that we've had thousands of Americans die year after year after year because of threats crossing our southern border," Trump's senior advisor Stephen Miller said Feb. 17 on "Fox News Sunday."
Except it isn't true. "There's no evidence that thousands of Americans are killed by undocumented immigrants, especially in light of credible studies showing they commit crimes at lower rates than native-born Americans. He earns Four Pinocchios," wrote Washington Post fact-checker Glenn Kessler on Feb. 21.
However, Kessler notes, "This is a good example about how a paucity of data allows political advocates to jump to conclusions."
Los Angeles City Councilmembers Mitch O'Farrell and Curren Price represent districts highly impacted by the humanitarian crisis at the border caused by the Trump/Miller anti-immigration policies. On Feb. 15, the councilmembers teamed up with the Salvadoran American Leadership Educational Fund (SALEF), Clinica Monseñor Romero, CARECEN-Los Angeles, El Rescate, St John's Health, and Equality California to go to Tijuana on both a fact-finding mission over Presidents Day weekend and to provide food, a myriad of much needed supplies, complicated legal assistance and medical services through St. John's mobile medical unit to refugees and migrants seeking asylum at the United States border with Mexico. Many are living in squalor in make-shift shelters or on the streets or being bussed to crowded camps in various Mexican border cities as they endure long waits to be processed by U.S Customs and Border Patrol.
The LA delegation was also well-aware of the tortured death of HIV-positive Roxsana Hernandez, an asylum-seeker fleeing violence in Honduras who died May 25, 2018 while in ICE custody.  ICE said she died of cardiac arrest but the Transgender Law Center paid for a private autopsy that revealed that Hernandez most likely died from "severe complications of dehydration" on top of HIV infection, according to a CNN report last November. The autopsy "also found bruising on her body that suggests she was shackled tightly at the wrists and beaten on her back and abdomen, lawyers for her family said."
The delegation was also aware of the Feb. 3 death of a trans woman named Camila who sought asylum after escaping from El Salvador but was deported back to her country. Asociación Aspidh Arcoiris Trans, a Salvadoran trans advocacy group, told the Washington Blade that Camila, had been reported missing at the end of January. She was later found at Rosales National Hospital in San Salvador, the Salvadoran capital, on Jan. 31 with multiple injuries. Camila passed away on Feb. 3.
"She migrated to the U.S. because of threats that she had received, but she was deported because they didn't believe her," Aislinn Odaly's, an independent LGBTI rights advocate, told the Blade.
Camila is the second trans women reported killed in El Salvador this month.
What was surprising for some in the delegation was the danger and violence in Tijuana, which has a mythical reputation for accessible bars and cheap prescription drugs. In fact, Tijuana is a Catholic-centric conservative area of Mexico where the real danger for LGBT people—especially for trans women—is not the criminals of the Trump/Miller imagination but the public, the police, the city and state—and Mexican immigration officials. 
Before leaving, O'Farrell, who is the openly gay chair of the LA City Council's Homelessness and Poverty Committee, introduced a motion to help fund a facility in his 13th District that provides emergency and long term shelter to minors under the age 18.
"The president has caused a humanitarian crises that is affecting thousands of immigrants," O'Farrell told the Los Angeles Blade by email. "Trump's border policy is a violation of the Refugee Act of 1980. Women, children, and members of our LGBT community who have fled persecution from their own countries are being victimized again while they seek asylum hoping for a better life in the United States. I am in solidarity with the members of this delegation, demanding we follow our own laws while fighting for common human decency and compassion."
Like many others, O'Farrell thinks Trump's emergency declaration is a political stunt. "The declaration of a national emergency is a cynical discriminatory falsehood," he says. "Many of our local shelters can't obtain Federal funding, so it's critical for our local elected officials to remain engaged in this issue, and use whatever mechanisms possible to help those seeking asylum in the United States."
O'Farrell is keenly aware that neither he nor the City Council has any authority over the border or federal immigration policy. But he is working with others to find solutions to this manufactured humanitarian crisis.
For instance, he says, "we can partner with our members in Congress and our local human rights organizations to accompany folks at the border. During this time, we can utilize and maintain the pipeline of support through our partners at SALEF, Clínica Romero, El Rescate and CARECEN-LA.  These organizations have the infrastructure in place to not only provide hope but also offer real assistance to reach those seeking asylum. The infrastructure in place provides nourishment, medical and legal services, and clothing to those in need and waiting at our border. Our collective focus includes the LGBT asylum-seeking community."
O'Farrell also says the Council can "apply discretionary funding to create safe spaces for our most vulnerable youth that have fled their home country for a variety of reasons. Related to the trip, I introduced a motion in my role as Chair of Homelessness and Poverty Committee. The motion directs $175,000 in discretionary funding to assist Casa Libre, a facility in my district that provides emergency and long-term shelter to minors, including unaccompanied migrants and refugee children.  This temporary housing assists those minors waiting on their hearings, and provides social, recreational, and medical services for clients."
O'Farrell also notes that he is working with Equality California—Executive Director Rick Zbur and Communications Director Samuel Garrett-Pate were in the delegation—to bring a statewide delegation of LGBT elected officials to the border in the coming weeks.  The fact-finding and missionary trip helped lay the groundwork for the possible Congressional trip.
Additionally, O'Farrell says, he will be coordinating with LA County Supervisors Hilda Solis and Sheila Kuehl "on a strategy to assist this population. I am also directing LAHSA and the city to focus on 'vulnerable communities' as part of Comprehensive Homelessness Strategy that will be heard in my Homelessness and Poverty Committee in March."
While O'Farrell noted specific efforts to help, Zbur was just outraged in his email to the Los Angeles Blade after his visit to the LGBT shelter Jardin de las Mariposas where Director Yolanda seemed incredibly upbeat and positive despite the ever-present danger, poverty and deplorable living conditions.
"Thousands of asylum seekers — including LGBTQ people fleeing violence and persecution — are stranded in Tijuana right now because of the Trump-Pence Administration's illegal and unjust asylum policies," Zbur wrote. "As we fight to hold the administration accountable for their cruel, inhumane treatment of LGBTQ and other refugees, we thought it was important to meet with migrants experiencing the very real impacts of the president's manufactured crisis first-hand. Equality California is committed to lifting up their stories and working with our partners to provide any assistance that we can."
Zbur concluded with a plea for attention: "The conditions that we saw — that too many LGBTQ and other refugees are living in just across the border — are heartbreaking and require more attention from the LGBTQ community and the broader progressive movement in the United States."
Following Newsom's vaccination measures, California employers follow suit
We will work with the governor on additional ways we can help encourage vaccines without negatively impacting economic recovery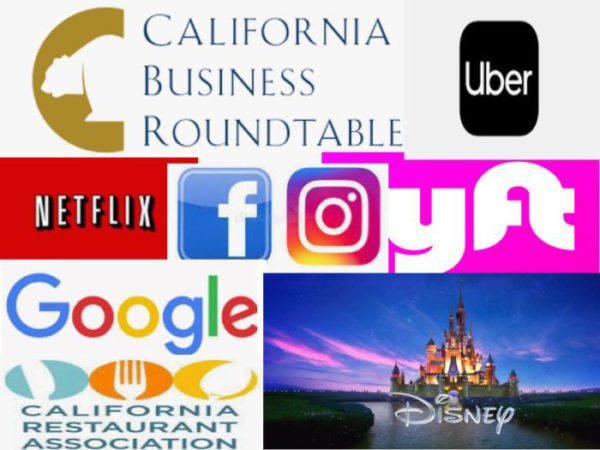 SACRAMENTO – Throughout the past week, some of California's largest employers – both private businesses and local governments – have followed Governor Newsom's lead in implementing vaccine and testing measures for employees. After California implemented new vaccine verification and testing requirements for state and health care workers on Monday, and with President Biden following suit this past Thursday, employers have implemented similar measures for thousands of employees throughout the state.
City of Los Angeles: "Mayor Eric Garcetti and City Council President Nury Martinez announced today that they would push for mandatory COVID-19 vaccines for City employees, beginning with a requirement that workers either submit proof of vaccination or a weekly negative test."
City of San Francisco: "City officials said that the requirement would promote safety in municipal workplaces and among the general public, given that police officers, firefighters, building inspectors and other city workers come into regular contact with members of the community. 'With those two things in mind — the safety of our employees and the safety of the public we serve — we made this decision,' said Carol Isen, San Francisco's director of human resources. 'We believe this step is a simple one to take. It's safe, it's very effective, and it's going to guarantee the safety of all.'"
San Diego County: "The County will begin requiring its employees to verify COVID-19 vaccination or undergo regular testing. Details being worked out but implementation expected by mid-August. Vaccination is the key to fully and safely reopening the economy."
City of Long Beach: "We are announcing today that all @LongBeachCity employees will need a mandatory vaccination or be required to show a weekly negative COVID-19 test. Thank you to the 72% of employees who are already vaccinated. It's important that public institutions model responsible leadership. I strongly support Governor @GavinNewsom's action to do the same for state employees. The standard for those who serve the public must follow the best science available. I hope that cities and counties across the state will take similar actions. It's time we beat this pandemic."
Google: "'Getting vaccinated is one of the most important ways to keep ourselves and our communities healthy in the months ahead,' Mr. Pichai wrote. He added that the vaccine mandate would apply to U.S. office locations 'in the coming weeks' and to other regions 'in the coming months.'"
Facebook: "'As our offices reopen, we will be requiring anyone coming to work at any of our US campuses to be vaccinated,' VP of People Lori Goler said in a statement. 'How we implement this policy will depend on local conditions and regulations.'"
Netflix: "Netflix has become the first major studio to implement a mandatory vaccination policy for its U.S. productions. The move comes after studios and Hollywood unions last week finalized an agreement that allows producers to require vaccines for the people who are potentially at highest risk of spreading and contracting COVID-19 on set: actors and the crew who work most closely with them. Netflix was particularly quick to implement the policy. More major studios are expected to follow in the coming weeks as they work out the challenging logistics of overhauling their approaches to pandemic safety on set."
Lyft: "As of August 2, all employees working in Lyft's offices are required to be vaccinated, according to an email Lyft (LYFT) CEO Logan Green sent to staffers that was viewed by CNN Business."
Uber: "Uber Technologies Inc (UBER.N) is pushing back its back-to-office date to late October globally, and all employees in the United States will have to be fully vaccinated before returning to office, a spokesperson said on Thursday."
California Business Roundtable: "The governor's approach will allow economic recovery to continue while redoubling efforts to encourage vaccinations. From the beginning of the pandemic, the business community has been a partner with the governor and public health officials by implementing mitigation protocols and testing, hosting vaccination clinics, communicating the need to get vaccinated, promoting the vaccine through its own PSA, and offering incentives to employees and customers. We will continue to look to work with the governor on additional ways we can help encourage vaccines without negatively impacting employment opportunities or our economic recovery at this critical stage, while paying special attention to continued outreach to Black and Latino communities, of which 51 percent and 49 percent remain unvaccinated, respectively."

The coalition includes:

California Business Properties Association
California Hotel and Lodging Association
California Manufacturers and Technology Association
California Retailers Association
California Restaurant Association
Orange County Business Council
Los Angeles County BizFed
Central Valley BizFed
Inland Empire Economic Partnership
Here's what health, labor, and other local leaders have also said about Governor Newsom's vaccine and testing measures:
California Hospital Association President & CEO Carmela Coyle: "The new public health order announced today by Gov. Newsom will help ensure that California remains ahead of the curve in the fight against the COVID-19 pandemic. The unfortunate reality is that COVID-19 is again on the rise nationally, and in California, driven by the highly infectious Delta variant. It is imperative that we all do everything possible to protect patients and our communities from COVID-19 illnesses and death. Everyone should get vaccinated. The COVID-19 vaccines are safe and effective — and they are free. The evidence is clear — vaccination against COVID-19 has prevented people from becoming seriously ill, requiring hospitalization, or dying from the virus, as well as spreading it to others. To date, 75% of eligible Californians have received at least one dose, with minimal side effects. Requiring health care settings, including hospitals, to verify the vaccination status of all health care workers — and to expect those who are unvaccinated to wear masks and be tested regularly — are important and necessary steps that must be taken in this extraordinary situation. The Governor's announcement is essential to keeping patients and those who care for them safe."
California Primary Care Association Vice President & Chief Medical Officer Dr. Mike Witte: "The California Primary Care Association supports twice weekly COVID-19 testing for unvaccinated healthcare workers. The science is clear: the vaccines work, and they are safe. Over 97% of people seriously sick or dying from COVID-19 viral infections are unvaccinated. This trend is completely preventable with increased vaccination, to the point of herd immunity of our population, when we can begin to look at the pandemic ending. Twice weekly PCR testing for all unvaccinated healthcare workers fits the model for good prevention: accessible, accurate, inexpensive and easy to administer. This is an important addition to prevention of COVID-19 infections. CPCA is in full support."
Planned Parenthood Affiliates of California President/CEO Jodi Hicks: "Once again, the state of California is leading by example, using data, and following best scientific practices to protect millions of people from COVID-19. We commend Governor Newsom for today's announcement: implementing a vaccination verification system for employees in high-risk environments – a critical step in helping curb the recent uptick in spread across the state and get us back on track. Planned Parenthood continues to work closely with providers and government officials across the state to ensure access remains equitable and the communities hardest hit by the pandemic have access to correct information about the vaccine. COVID-19 vaccines are safe and effective, and Planned Parenthood will continue to encourage every Californian who can to get vaccinated as soon as possible."
California Medical Association President Peter N. Bretan, Jr., M.D.: "Throughout this crisis, health care workers have been a source of strength, sacrifice and perseverance. Ensuring all of us are vaccinated against COVID-19 sends a strong message that the safety of our patients and our colleagues is top priority. It is a duty that comes with our responsibility as people who care for others. We can all do more to keep each other safe, and health care workers in particular have a moral and ethical obligation to do all we can to protect our patients. When someone comes into a health care setting, they deserve to know the medical personnel who care for them are doing everything in their power to keep them safe. Ensuring that all health care workers are protected against COVID-19 will help put patients at ease and will help us bring this deadly pandemic to an end. So many physicians, nurses and medical workers have sacrificed so much over this last 18 months. We know what this virus can do. Many of us have witnessed the devastation first-hand. After going through so much, it is heartbreaking to see cases rise once again, especially when we have vaccines that can stop the spread of this deadly disease. We've come too far to ease up now in our fight against COVID-19. It makes sense for the health care community to lead the way in requiring vaccines for our employees. We will continue to do all we can to help convince all Californians that vaccines are safe, effective and critical as we come together to bring this pandemic to an end."
SEIU-UHW Executive Committee Member Gabe Montoya, EMT: "California's frontline workers in health care and frontline jobs serving the public are growing increasingly concerned as the number of COVID-19 cases rises. We support Governor Newsom's efforts to ensure vaccinations reach more Californians because these life-saving shots not only prevent death and grave illness from the virus but also prevent more dangerous variants from taking hold. Since this pandemic began, belonging to a union has given workers the strength we needed to speak up for our own safety and the communities we serve, from demanding PPE to creating the conditions for students to return to schools safely. For this reason, we will continue to bargain with our employers to ensure that implementation of the policy includes workers' voices and push for recognition of all essential workers who have risked their lives during the pandemic."
United Nurses Association of California/Union of Health Care Professionals President Denise Duncan, RN: "COVID-19 transmissions are high, we're in a fourth surge, and we know that unvaccinated people are suffering the most. This is a forward-thinking order from Governor Newsom which will save lives by protecting patients and caregivers both. Our nurses and health care professionals are still reeling from the last year and a half of the pandemic, including staffing shortages. This is a proactive step to protect patients, workers, and the broader community."
California Statewide Law Enforcement Association: "The California Statewide Law Enforcement Association, which represents peace officers across the state, responded to the order by sending a message to members reiterating the state requirements and pledging to follow up on outstanding questions. 'CSLEA is in the process of confirming that testing will be done at no cost to the employee and on State time and how employees will be compensated for self-quarantine if mandated to do so,' the union said in a statement. … 'Further, the State is not presently mandating proof of vaccine, though it would likely be legal if it did. Employees can elect to decline to provide proof of vaccination if they are willing to adhere to the masking and testing requirements,' the union said in a memo to members."
California Correctional Peace Officers Association: "Glen Stailey, the union's president, said in a statement, Gov. 'Newsom's new vaccine policy is a reasonable compromise that we can get behind. It provides for regular testing at work for those who have chosen not to get vaccinated — this will prevent the spread of the virus among correctional officers and incarcerated individuals alike.'"
Sacramento Mayor Darrell Steinberg: "I support Gov. @GavinNewsom in requiring #Covid vaccination or regular testing of employees. I believe we should do the same in @TheCityofSac for the sake of our employees and customers."
Employees of statewide LGBTQ+ group Equality California form union
Employees at other progressive and LGBTQ+ nonprofit organizations, including the ACLU and Lambda Legal have formed unions in recent years.
LOS ANGELES – A supermajority of workers at Equality California, the nation's largest statewide LGBTQ+ civil rights organization, announced the formation of a union, Equality Unites, with the Communications Workers of America (CWA).
In a letter sent via email Thursday, the staff urged Executive Director Rick Chavez Zbur, who is leaving his post at the end of 2021, and Executive Director-designate Tony Hoang to voluntarily recognize their union, inclusive of all non-Director level employees.
The union organizers laid out issues that merit the need for the union and what is felt to be critical concerns including addressing employee hiring and retention — particularly among employees of color, trans, gender nonconforming and intersex people — salary, raise, and promotion transparency, guidelines around overtime and fair compensation, a healthy culture of feedback, and any decisions that impact their health, safety and lives.
Organizers also pointed out that the staff at the non-profit organization had exceeded all expectations and kept the organization afloat during the coronavirus COVID-19 pandemic. The organizers also want to ensure that all employees have a voice as the organization undergoes a change in and restructuring of leadership, as well as a shift in goals and mission.
"CWA Local 9003 is proud to welcome our newest bargaining unit, Equality Unites," said CWA Local 9003 President Marisa Remiski. "We are urging management to voluntarily recognize them and CWA Local 9003 as their Union. We look forward to working together!"
Late Thursday afternoon Executive Director Rick Chavez Zbur and Executive Director-designate Tony Hoang responded in a written statement;
"This morning, Equality California received notice from our employees that they intend to organize a collective bargaining unit and a request that we voluntarily recognize it. As a progressive civil rights organization, Equality California has always stood shoulder-to-shoulder with unions in support of workers' rights to organize and collectively bargain," the statement read.
"We remain fully committed to these pro-worker values, and we intend to support our employees' organizational efforts and voluntarily recognize a bargaining unit. We look forward to continuing to provide a supportive and equitable environment for all of our employees and to working collaboratively with them going forward," Zbur and Hoag added.
I'm proud of @eqca's history of standing shoulder-to-shoulder with Labor in support of workers' rights to organize. Workers' rights are #LGBTQ+ rights, and LGBTQ+ rights are workers' rights. I look forward to working with our staff collaboratively in their organizational efforts. https://t.co/1aeR5aBe3g

— Rick Chavez Zbur (@RickChavezZbur) July 30, 2021
Zbur and Hoang's voluntary recognition of the union is significant. Employers often resist efforts to unionize by forcing employees to vote or engaging in other practices to dissuade workers from organizing.
But the outgoing and incoming executive directors of the nation's largest statewide LGBTQ+ civil rights organization immediately made clear that they have no intent to do so, and instead will support the employees' efforts.
Employees at other progressive and LGBTQ+ nonprofit organizations, including the ACLU, Lambda Legal and the Center for Reproductive Rights, have formed unions in recent years.
Throughout the LGBTQ+ civil rights movement, labor unions have played an important role in advocating for LGBTQ+ Americans. In 2007, Pride at Work — an official constituency of the AFL-CIO — signed onto an amicus brief in support of marriage equality in In re marriage cases.
Unions like the Communications Workers of America, California Teachers Association, United Food and Commercial Workers, and more staunchly opposed California Proposition 8 and the Defense of Marriage Act (DOMA), which sought to prohibit marriage equality.
More recently, unions have played a crucial part in advancing protections for LGBTQ+ workers, including the overwhelming 90% of union support for the Equality Act (H.R. 5) and celebration of the historic Supreme Court decision in Bostock, which affirmed that LGBTQ+ workers are protected from discrimination under federal law.
BNT: Buck case highlights intersection of race & sexual orientation
Journalist Jasmyne Cannick, said that the case "intersected race." She joins "Black News Tonight" to discuss the case and its impact.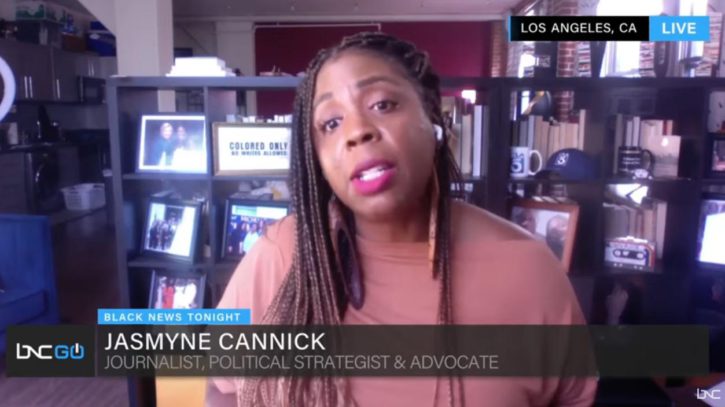 PHILADELPHIA – Appearing on BNC's Black News Tonight anchored by journalist Marc Lamont Hill Wednesday, Los Angeles based political strategist and journalist Jasmyne Cannick, who has covered the Ed Buck case, told Hill that the case intersected race and sexual orientation.
"As much as this case is about Ed Buck, it's also about our housing crisis, and what it makes people feel they have to do — play Russian roulette with their lives just to have a roof over their heads," Cannick stressed.