'Giant Little Ones' offers coming out tale without labels
Growing up in the post-millennial age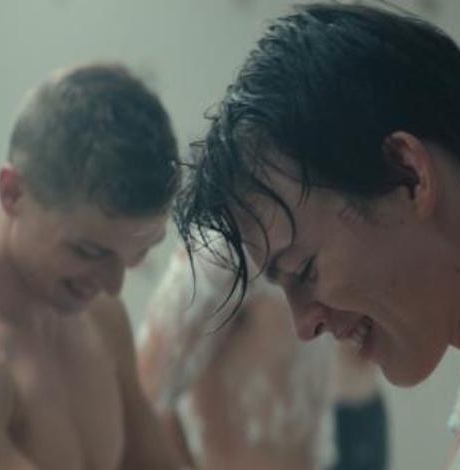 It wasn't that long ago that there were precious few movies about young people struggling with their sexuality.

"Coming out" stories, for obvious reasons, have been very important in the fight toward greater acceptance and inclusion in the LGBTQ community. In the post-Stonewall era, when taboos against non-heteronormative subject matter in films began to lift, such narratives were among the most popular vehicles for artists working in the developing queer cinema.

Mainstream Hollywood was, of course, far behind the curve; that changed in 2018, when "Love, Simon" became the first big studio production to tell a positive, normalized story about a gay teen coming out.

There will always be a need for such stories, of course; but in the post-"Simon" world, perhaps, the need might feel a little less urgent.

That's why a movie like "Giant Little Ones," a new Canadian offering about two teen boys whose lifelong friendship is threatened by a sexual transgression between them, could easily slip by unnoticed. In a queer cinematic landscape now dominated by other subjects, such as conversion therapy or the experiences – long-marginalized, even within the broader queer community – of trans people and people of color, who wants to see yet another movie about the struggles of young white males dealing with their sexual identity?

To brush it aside so quickly, however, would be a disservice to a thoughtful, nuanced, and fresh film that deserves your attention.

Written and directed by Keith Behrman, it follows Franky and Ballas, two high school boys who have been close friends since childhood. On the night of Franky's 17th birthday, something happens between them that puts a strain on their relationship; a further wedge is driven when rumors start to spread around the school. As Franky finds himself being ridiculed and bullied, Ballas pulls further and further away, and the turmoil forces both teens to confront their own developing feelings – for each other, and for themselves.

In unfolding the story, Behrman reserves the full picture and reveals it only slowly, piece by piece, so that the audience is in step with the characters – or, more specifically, with Franky, who serves as the central point of view – all along the way. It's a tactic that serves his purpose well; as we discover, with Franky, the answers to the questions about what is happening in his young life, we also join him in the discovery of answers about himself, allowing us to share with him the same emotional reactions.

What makes the journey refreshing is that, unlike other coming out movies, "Giant Little Ones" does not present the story from the perspective we have come to expect. More accurately, the "coming out" it depicts is not the kind of revelatory milestone that has almost become a trope; rather, the movie tells more of a "coming of age" story – not about expressing an identity but about taking stock of conflicted feelings around sexuality before trying to decide what that identity is.

Franky's path through the upheaval in his life gives Behrman the opportunity to introduce multiple threads that explore the subtle influences of homophobia, both from without and within.  The dynamics within both boys' families reflect attitudes, prejudices, and resentments that stand out in stark relief against the backdrop of the inner questions they are facing; a culture of toxic masculinity pervades their high school, just below the surface, and social pressure subjects anyone who doesn't fit within its boundaries to ostracization or worse; sexual experiences outside the norm – even traumatic ones – are used to shame those who have had them, reinforcing the defensive instinct to keep them as guilty secrets. It's a lot to pack into one small, intimate story – but Behrman's insightful screenplay and his organic, tenderly cultivated directorial approach make it all fit together in the service of what is essentially a simple, slice-of-life character study.

He's helped tremendously by his cast.

The two boys, each of them "high school royalty," as the press material describes them, are played by a pair of attractive young actors who fit the bill perfectly. As Franky, Josh Wiggins manages to maintain a warmth and generosity of spirit even as his turmoil takes him through anger and despair; he's tremendously likable, an ideal access point for promoting empathy which extends to all involved in his situation. As Ballas, Darren Mann (of "The Chilling Adventures of Sabrina") is bristling with masculinity, a charismatic figure that becomes increasingly opaque as he struggles to keep his own self-doubt to break the surface; he complements Wiggins' more sensitive, heart-on-the-sleeve portrayal and retains our sympathy even in his most cruel and callow moments.

There's also a lovely, layered performance from Taylor Hickson, as Ballas' sister Natasha, who becomes an unexpected ally to Franky in his turmoil and may be the bridge that can bring the two friends together again. For big name power, Kyle MacLachlan plays Franky's estranged father with a subdued version of his iconic "Twin Peaks" earnestness that brings a quiet nobility to the film, and Maria Bello, as Franky's mother, shows us the struggle of a woman trying to understand her son while still reeling from upheavals in her own life.

"Giant Little Ones" premiered at the Toronto International Film Festival in September of last year; it has since played a few other fests around the world, and will have its U.S. premiere in New York on March 1.  In the wake of Oscar madness, it runs the risk of being overlooked while everyone scrambles to catch all the winners before they disappear from the big screen – but it shouldn't be.

While it's by no means a major landmark of LGBTQ cinema – at least from the immediate perspective of the here and now – it's certainly worthy of a look. It's a new take on the teen process of coming to terms with sexuality, one which carefully avoids tropes and formulas as it lays out a tale of learning to go deeper than labels.

In a culture consumed with identity politics, a movie that encourages us to avoid defining ourselves and to concentrate simply on loving each other seems almost radical – something "Giant Little Ones," at least on the surface, is not. Even so, it's a message that, while it may not be fashionable in the current moment, is always important; that, along with Behrman's shrewdly understated handling of the subject matter, is enough to give his movie staying power, and makes it worth seeking out when it comes to LA on March 8.
Belinda Carlisle brings a heavenly Christmas Bash December 16th
Her work evolves beyond the demands of the pop market while never losing its hooks and whimsy. it reflects Belinda's evolving life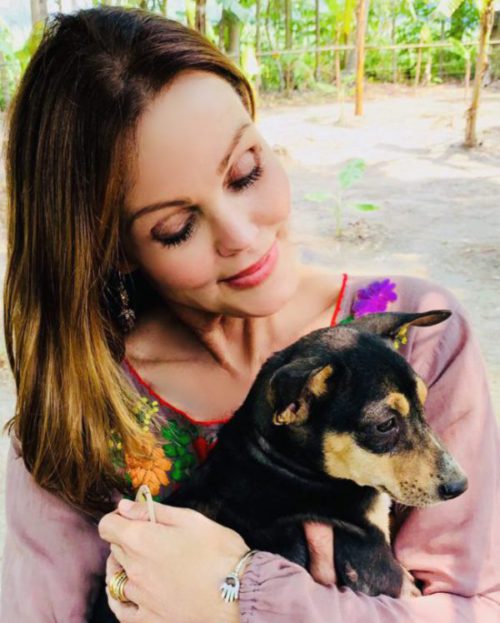 HOLLYWOOD – On December 16th, 7pm, the city of West Hollywood transforms into a piece of "Heaven on Earth." An angelic supernatural deity from the sky won't be delivering this gift, but rather an angel from iconic pop paradise.
That night, Belinda Carlisle makes a grand entrance and gives an eager audience the presence of a queen of pop, the most recent inductee to the Rock and Roll Hall of Fame along with her group, The Go-Gos.
It will be on that night that Belinda Carlisle hosts THE party event of the season with co-host, drag superstar, Trixie Mattel. One sings, one throws comedic shade, and a packed room at the Abbey will be losing their collective minds.  Not that the party itself isn't all the reason you would need to get it on your calendar, the evening benefits a fantastic charity, The Animal People Alliance (APA), that intertwines the love for animals with the salve to human suffering.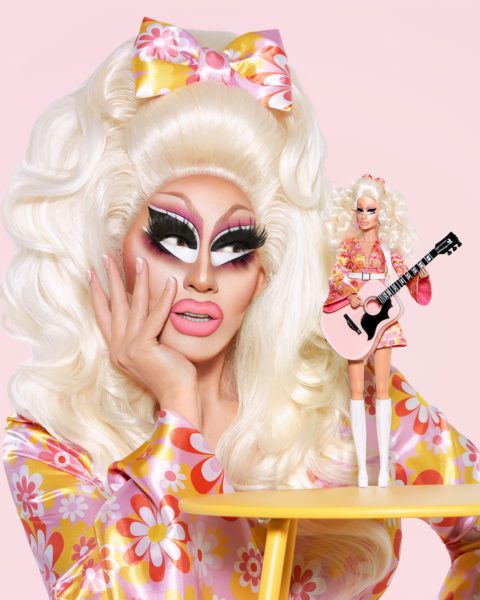 APA's charter reads: "To provide high quality and compassionate care, of the highest standards, to neglected street animals in India and Thailand. We train and employ vulnerable people from the community, and pay living wages that help them improve their standard of living." The organization, by employing people who would otherwise be stateless and/or in poverty, has treated over 16000 street animals since 2014. Their programs for animals include rabies vaccinations, sterilizations and other emergency health aid.
Belinda sat down with me this week on the podcast RATED LGBT RADIO to talk about her life, her amazing career, her party and the strength she has achieved in standing up to both inner and outer demons.
She survives. She fearlessly opens herself up, and if anyone scrutinizes her past… she will lead the way. She happily tells of being a member of the most successful all-women pop bands in history. They sang and wrote their own songs, they played their own instruments. They did it on their terms. No men were needed or required. She candidly shares about her struggles with eating disorders and drug addiction.
Belinda shows profound compassion for those struggling with addiction and darkness, "Addiction is a sickness…it is a disease of perception, you can't see your effect on other people… It is a trap you feel you can't get out of. Every addict has a heart and a humanity that is obscured by addiction. It is a horrible, horrible thing for anyone to go through. It is hard to remember that there is a heart under all that, there is something divine under all that darkness."
Her interest focuses more on what came after she embarked on recovery "My life is much more exciting since sobriety, even more exciting than the hey day with the Go-Gos. For anyone out there who is worried about aging, or life being over at a certain point—it's not. Life is just the most amazing miracle and privilege."
Her significance for the LGBTQ community, impacts many of the most vulnerable. She is the mom of a gay man, activist and writer, James Duke Mason. His birth made her examine the trajectory of fame, drugs, and rock & roll in which she was on, careening threateningly close to disaster and death.
She had settled comfortably into maternal nurturement when Duke came out to her at the age of 14. Belinda had been impressed with Duke's ability to explain the situation to her. She found out that he had been online with PFLAG for weeks learning about how to present his news to her, information to give and educated about key talking points.
Appreciating their real life help of a young person in need, Belinda vehemently supported PFLAG, the Trevor Project and others ever since. "I am so glad I have a gay son, I can't even tell you," she says.
Artistically, she also continues to thrive. The Rock and Roll Hall of Fame finally inducted the Go-Gos this year. It was an honor 15 years in the making. It should have been an obvious choice to put them there.
As the first all-female group making it big, they sang, wrote every note and played every instruments. The Go-Go's, a 2020 American/Irish/Canadian documentary film directed and produced by Alison Ellwood, cast attention on the Hall of Fame oversight, and essentially made the case for how special the group actually was.
Belinda also recently released a new single Get Together a cover of the 1967 Youngbloods hit. The Youngbloods sang it at Woodstock in 1969 to make a statement about the divisions of the Viet Nam era in America.
Belinda sings it now, her voice pure, mature and as an anthem making a plea, if not a motherly order, to reconsider the divisions we are experiencing today. She says, "We live in this age of outrage. This song is 'ok people, CHILL OUT'. All this divisiveness is not going to get us anywhere. It's timely."
Beyond Get Together, Belinda works on more new music including singles and a new album. She continues to produce with the top song creators of the industry including award winning song writer Diane Warren and Go-Gos dates at the end of the year.
Her work evolves beyond the demands of the pop market while never losing its hooks and whimsy. it reflects the channeling of Belinda's evolving life. When she lived in France, she released a French collection.
As she delved into spirituality and the culture of Thailand, she released the powerful Wilder Shores, which blended a spiritual mantra into pop hooks. "Chanting is a science, it has a super power. It is not airy fairy," she states.
The fact is, Belinda Carlisle continues arriving and thrilling. She does not need to prove herself to anyone. She has defined the next thirty years of her life as philanthropy.
"I just wing it as I go along. I learned what it is like to work from the heart. Work in a way where you don't care about any kind of outcome. That is how I am working now. I am just having fun, and doing just what I want. I am really lucky that way," she declares.
Her party on December 16th at the Abbey appears right on track to bear that out.
Love, humanity, care of animals and a major splash of fabulousness enveloping an enthused audience.
In other words, pure Belinda.
********************
Listen to the full interview:
********************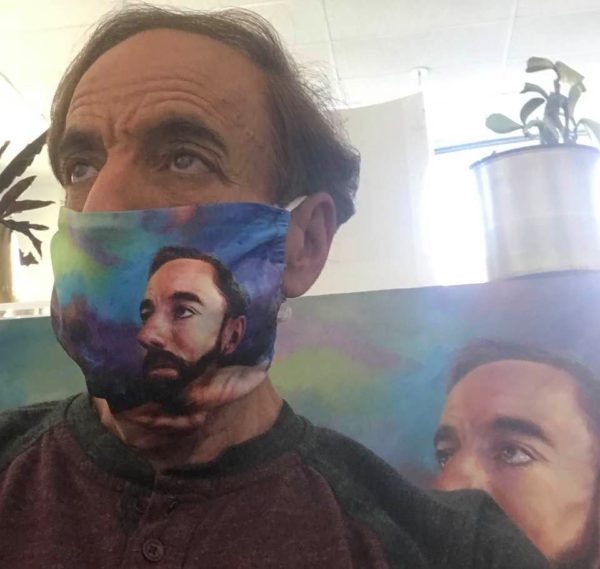 Rob Watson is the host of RATED LGBT RADIO, a national podcast and he's one of the founders of the evolequals.com.
A gay dad, business man, community activist and a blogger/writer, Watson is a contributor to the Los Angeles Blade covering entertainment, film, television, and culture with occasional politics tossed in.
Andy Grammer partners with Trans Chorus of Los Angeles
Celebrating how important it is to live your life, your authenticity, and to feel good about who you are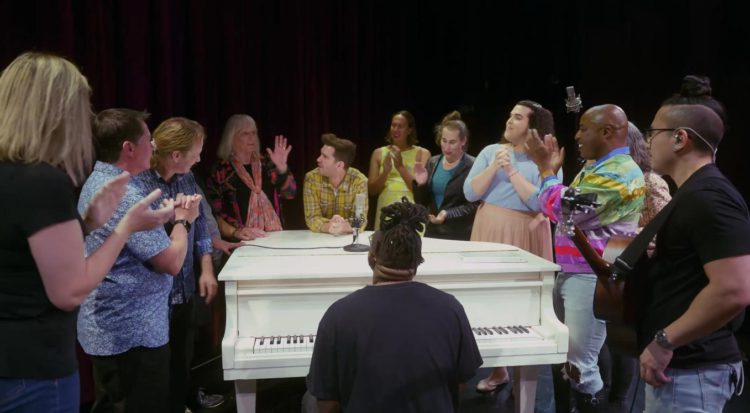 LOS ANGELES – In honor of Transgender Awareness Week, Andy Grammer partnered with the Trans Chorus of Los Angeles (America's first Trans Chorus, embracing all members of the trans, non-binary and intersex communities) for a special live performance of "Damn It Feels Good To Be Me" – celebrating how important it is to live your life, your authenticity, and to feel good about who you are. What a special moment. In conjunction with the partnership a donation has been made by Andy to the TCLA.
A note from TCLA: "The Chorus really enjoyed the song and especially performing it with Andy around the piano. It was upbeat and expressed how important it is to live your life and your authenticity and to feel good about who you are. That is the thrust of our Chorus philosophy of moving from victim to victorious."
Connect with the Trans Chorus of Los Angeles:https://transchorusla.org/
Andy Grammer – Damn It Feels Good To Be Me (featuring Trans Chorus of Los Angeles)
Michael Kearns, the Godfather of LGBTQ+ authenticity
Michael's work has been described as "collisions of sex and death, of eroticism and grief," but he has truly dug to an even deeper level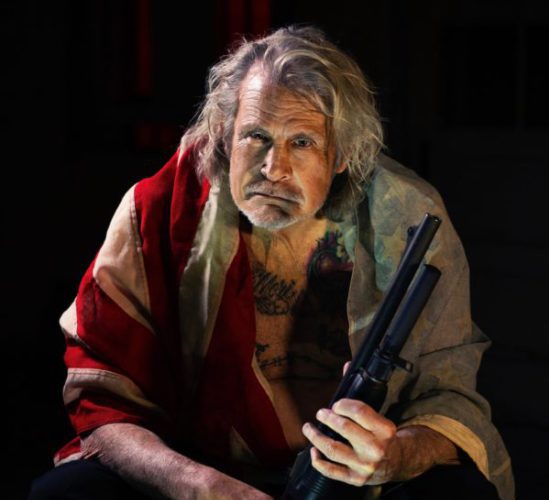 HOLLYWOOD – The arc of LGBTQ+ history over the past 50 years has been one of constant upheaval and evolvement. From a period when it was both illegal and insane to be gay, through the achievement of being able to serve openly in the military, to marriage equality and the ability to create families to today's fight against the tyranny against Trans people, the movement has not stopped to take a breath.
Michael Kearns, the first recognized "out" actor on the Hollywood landscape, has been a visible presence through it all. More importantly, he has always" been visible on the gay scene. In the seventies he epitomized the free love and erotic freedom that many gay men lived. He was featured in classic gay porn movies and did a PR stint as the face of the "happy hustler."
"That was my introduction to a lot of people," Michael told me when we sat down for a chat on Rated LGBT Radio. "I kind of captured the zeitgeist of the times, the freewheeling seventies. We forget that there was that period of time when sexuality was joyful and exciting and thrilling."
In the eighties he was visible in mainstream media as a gay man playing gay men characters. In 1983, Michael was cast in a minor role on the Cheers Emmy winning episode "the Boys in the Bar." He was instantly recognized for his gay sexual iconic status by LGBTQ audiences, even though the population at large did not know who he was. The casting director who fought for his casting was Stephen Kolzak, who would himself become a prominent AIDS activist before he died at 37 in 1990. Stephen casted Michael to make a statement. He wanted to signal to the LGBTQ community that Cheers had our backs. "He was one of the only ones that had the guts," Michael remembers.
"There were a lot of stereotypes in television regarding gay portrayals. I was pegged and cast in some of those roles. I did play the stereotype, but rather than a straight guy playing those roles, I brought authenticity. I was real. Straight guys playing gay would always spoof the role. They were always 'winking' and signaling to the camera 'I am not really that way.' So, the performances are by in large horrible, even with some academy award winners. The actors were constantly saying that it was not who they were—if they weren't making that clear on the talk shows, they were doing it in the performance itself.' Michael says.
Michael soon morphed into an HIV positive man playing HIV positive characters, while off camera becoming a visible and vocal AIDS activist. "It was a new kind of cliché. They had to always make me look horrible. The ghastlier the better. They could not have an HIV character who looked normal—as I did when I arrived at the set. Finally, I had enough and refused to do that anymore." Michael then immersed himself in theater where he found greater character honesty and truth.
As gay men captured their identities in the 90s as husbands and fathers, Michael was there too—becoming one of the first gay men to adopt a child. It is that role, as a father, that Michael has said is his greatest.
Today, Michael has been a driving force behind QueerWise, a multigenerational writing collective and performance group. Through QueerWise, Michael gives poetic voice to talent that would otherwise be voiceless. Its members include published poets, writers of fiction and non-fiction, playwrights, singers, musicians, social activists, dancers, actors artists and teachers.
This weekend, on Sunday October 17th, QueerWise launches its latest work, The Ache for Home.
"The Ache for Home is a video presentation of heartfelt stories from formerly homeless/unhoused individuals in and around West Hollywood. It was developed through a mentorship program facilitated by QueerWise members. The production represents citizens-turned-writers who share their inspirational stories from those glamorous streets and sidewalks, ranging from soaring self-acceptance to narratives of truth-telling defeats," states Michael. The production can be seen on QueerWise's YouTube Channel starting 5pm October 17.
The Ache for Home features a young cis male with a passion for music and art, who finds joy "when I can put a smile on someone's face and give back", a retired mixed race bisexual government worker who is a voracious reader and literacy advocate, two trans males share their experiences of living on the street, and a former resident playwright who was homeless for 44 days and nights in the city. "I am thrilled at our inclusion of transmen in this work," Michael says. "It is a poorly represented community within a poorly represented community."
On current controversies with media and transgender targeting, particularly the Dave Chappelle issue, Michael remarks, "I am glad it is generating passion. It is bringing up conversation on the plights of black trans women who are victimized at an alarming rate, we should not say victimized… we should say murdered. I am glad we are shedding light on that."
Michael's work has been described as "collisions of sex and death, of eroticism and grief," but he has truly dug to an even deeper level. The Ache for Home takes its inspiration from the Maya Angelou quote, "The ache for home lives in all of us, the safe place where we can go as we are and not be questioned." Michael Kearns work has always encouraged us to go, and live, "as we are." He is the amalgamation of eroticism, grief, healing, and appreciating the richness of life itself.
He is the godfather of LGBT+ authenticity. In earlier days, he may have represented sex, he may have walked us through a period of darkness and death into the arms of the creation of the new family. He has now brought us home, and when we look at him, we see a new quality.
Wisdom.
********************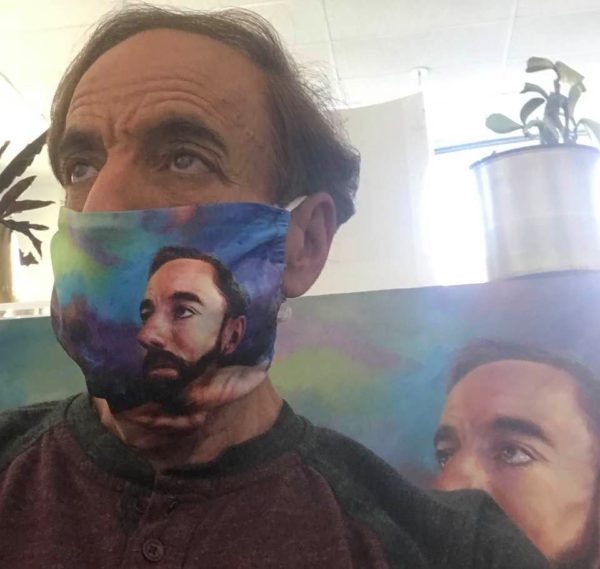 Rob Watson is the host of RATED LGBT RADIO, a national podcast and he's one of the founders of the evolequals.com.
A gay dad, business man, community activist and a blogger/writer, Watson is a contributor to the Los Angeles Blade covering entertainment, film, television, and culture with occasional politics tossed in.
********************
Listen to the show here: