SPRING ARTS 2019 MOVIES: Smells like 'Teen Spirit'
New film season filled with queer representation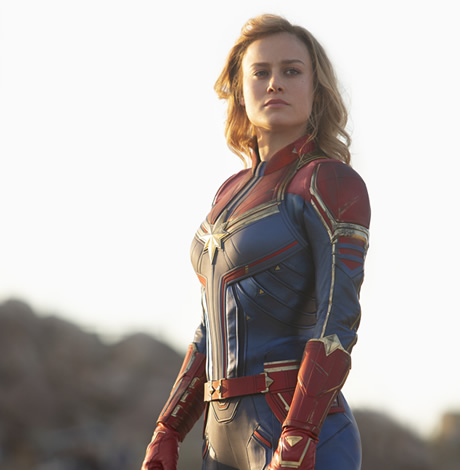 Now that the Oscars are over, movie theaters and new releases are in bloom.
The season got off to a frightening start with "Greta," a stylish thriller written and directed by Neil Jordan (who won an Oscar for the LGBT classic "The Crying Game"). The dazzling Isabelle Huppert plays a lonely widow whose interest in her new friend (Chloë Grace Moretz) slowly turns sinister.
March 1 marked a somber cinematic milestone. Tyler Perry has announced that he's hanging up his wig and retiring the character of Madea after her appearance in "A Madea Family Funeral."
On March 15, writer/director Sebastián Lelio, creator of the Oscar-winning trans drama "A Fantastic Woman" and the lesbian drama "Disobedience," returns with "Gloria Bell," a reworking of his 2013 Spanish language film. The movie stars Julianne Moore as an older woman searching for love in the dance clubs of Los Angeles. The supporting cast includes John Turturro, Brad Garrett, Sean Astin, Jeanne Tripplehorn and Holland Taylor.
Also slated for a March 15 release is "Giant Little Ones," an intimate drama about coming out and discovering love. Franky Winter (Josh Wiggins) and Ballas Kohl (Darren Mann) have been best friends since childhood, but their relationship takes an unexpected turn during Franky's wild 17th birthday celebration. Maria Bello and Kyle MacLachlan ("Twin Peaks") play Franky's parents.
March 15 also marks the return of controversial queer photographer Robert Mapplethorpe. Mapplethorpe's provocative 1989 exhibition "The Perfect Moment" made headlines when the Corcoran Gallery of Art in D.C. decided his prints were too hot to handle and canceled the show. The new biopic "Mapplethorpe" stars Matt Smith ("Doctor Who" and "The Crown") as the rebellious artist, with John Benjamin Hickey as his lover and patron Sam Wagstaff, Rotimi Paul as his lover and frequent model Ken Moody and Marianne Rendón as his lover and collaborator Patti Smith.
Two years ago, the multi-talented Jordan Peele scared audiences around the globe with "Get Out," his searing indictment of pious white liberalism. This year he returns on March 22 with the home invasion thriller "Us" starring Elisabeth Moss, Anna Diop, Lupita Nyong'o and Winston Duke.
On April 6, HBO premieres "Native Son," a powerful indictment of systemic racism in America based on the classic novel by Richard Wright. The screenplay is by Pulitzer Prize-winning playwright Suzan-Lori Parks. The film is directed by renowned visual artist and first-time director Rashid Johnson and Ashton Sanders ("Moonlight") plays Bigger Thomas.
On March 29, "The Brink," a new documentary about conservative firebrand and former Trump adviser Steve Bannon opens. Director Alison Klayman, the youngest filmmaker included in the 2013 New York Times international list of "20 Directors To Watch," also helmed "An Attack on Equality," an examination of the rising number of hate crimes occurring in New York City.
With the arrival of "Captain Marvel" (March 8), "Shazam" (April 9) and "Avengers: Endgame" (April 26), caped crusaders will be everywhere this spring. On the anti-hero side, "Hellboy" stomps into the cineplex on April 12.
On May 3, the entire family can enjoy an animated musical adventure in "Ugly Dolls." Moxy and her friends love their life in Uglyville, where weird is celebrated and strange is special, but curiosity leads them to explore what lies outside their town. The amazing voice cast includes such LGBT heroes and allies as Kelly Clarkson, Nick Jonas, Wanda Sykes, Gabriel Iglesias, Emma Roberts, Blake Shelton, Pitbull and Janelle Monáe.
Also for the entire family, Disney presents live-action remakes of its animated classics "Dumbo" (March 29) and "Aladdin" (May 24).
May 10 brings the comedy "The Hustle." Anne Hathaway and Rebel Wilson star as female scam artists who team up to take down the dirty rotten men who have wronged them.
Some of the other new spring releases include "The Hummingbird Project," a high-stakes business thriller with Jesse Eisenberg, Alexander Skarsgård and Salma Hayek (March 15); Mike Leigh's historic drama "Peterloo" (April 5); Elle Fanning singing in "Teen Spirit" (April 5); a remake of the Stephen King horror classic "Pet Semetary" (April 5); Seth Rogan and Charlize Theron in the comedy "Long Shot" (May 3); "Ask Dr. Ruth," a documentary about the diminutive sex advisor (May 3);the biopic "Tolkien" with Lily Collins and Nicholas Hoult; and Octavia Spencer making her horror movie debut in "Ma" (May 29).
Finally, the spring film season comes to a fabulous finale on May 31 with the release of "Rocketman." The movie is described as "an epic musical fantasy about the incredible human story of Elton John's breakthrough years." Taron Egerton stars as the flamboyant gay musician, Jamie Bell plays Bernie Taupin and Bryce Dallas Howard plays Elton's mother.
Andre Leon Talley, iconic Black fashion journalist & editor dies at 73
Talley worked at Vogue during an unprecedented time of growth in the fashion industry in the 1980's and 1990's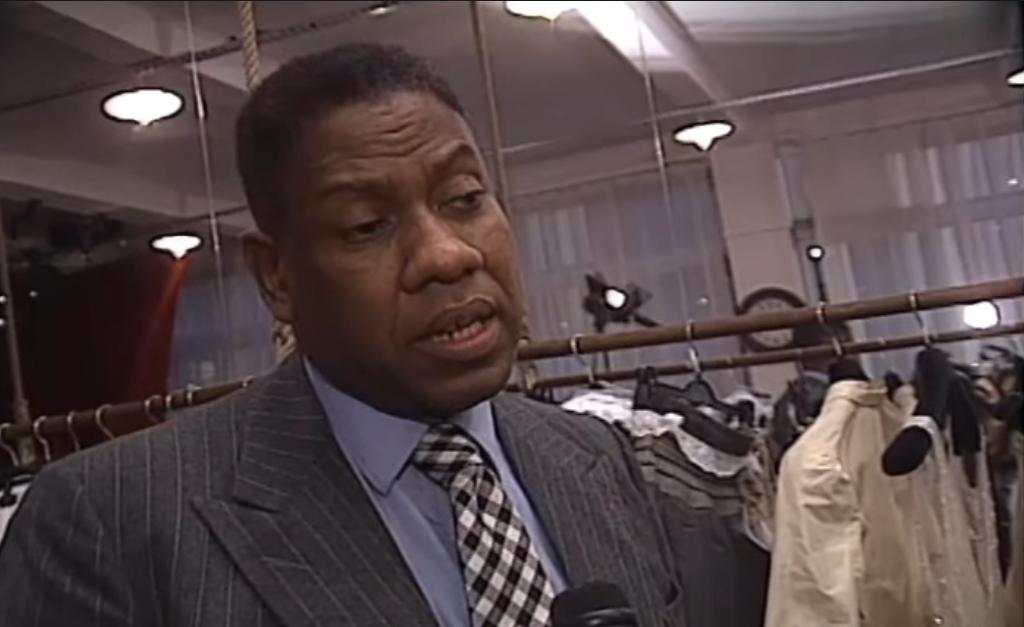 WHITE PLAINS, Ny. – Andre Leon Talley, a formidable iconic fashion journalist and the former creative director and one-time editor-at-large of Vogue magazine, passed away at age 73 of unspecified causes at a hospital in White Plains, an inner suburb of New York City in Westchester County, New York.
News of the famed fashion journalist's death Tuesday was first reported by celebrity news and gossip site TMZ.
Andre Leon Talley, a giant in the fashion world, has died at 73. https://t.co/eckqP7zdwk

— TMZ (@TMZ) January 19, 2022
Talley was known for his close friendships with designers like Karl Lagerfeld, Tracy Reese, Rachel Roy, and singer/actress Jennifer Hudson, and Vogue magazine editor in chief Anna Wintour among others.
Talley worked at Vogue during an unprecedented time of growth in the fashion industry in the 1980's and 1990's. From 1983 until late 1987, he was the magazine's the news director and was then promoted to Vogue's creative director in '88, a post he held until 1995. He later came back to the magazine in 1998 as the editor-at-large until his departure in 2013.
Born in Washington D.C. on October 16, 1948 and raised in North Carolina, Talley graduated with a Bachelor of Arts degree in French Literature in 1970 from North Carolina Central University. He later attended Brown University, after he was awarded a scholarship, where he earned a Master of Arts degree in French Literature in 1972.
Talley's early career as a journalist saw him working at Andy Warhol's Factory and Interview magazine. He later became the Paris bureau chief for Women's Wear Daily.
His later career saw Talley hosting his own radio show principally concerned with fashion and pop culture on Sirius XM. He also released a book The Chiffon Trenches: A Memoir on May 19, 2020, which detailed his early career start and some of the issues he encountered as a Black man.
Talley was also an LGBTQ+ icon. When asked about his sexual orientation by daytime chat show host Wendy Williams during a May 29, 2018 appearance, he stated, "No, I'm not heterosexual; I'm saying I'm fluid in my sexuality, darling."
Andre Leon Talley, Fashion's Godfather | Fashion Icon Profile:
VideoFashion profile in 2020 marking of the release of Andre Leon Talley's memoir, "THE CHIFFON TRENCHES."
Andre Leon Talley | Full Address | Oxford Union:
64th Annual Grammy Awards rescheduled to April
Trevor Noah, Comedy Central's Emmy® Award-winning "The Daily Show" host will return as master of ceremonies for Music's Biggest Night®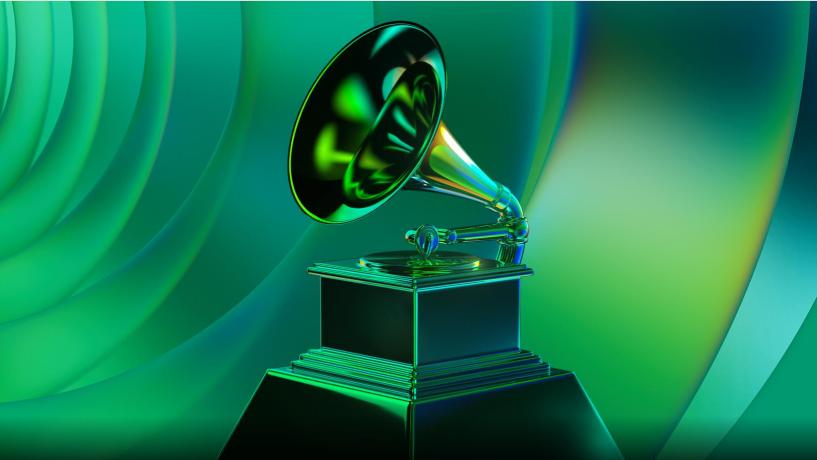 SANTA MONICA – The 64th Annual GRAMMY Awards® have been rescheduled and will now broadcast live from the MGM Grand Garden Arena in Las Vegas on Sun, April 3 (8-11:30 p.m., live ET/5-8:30 p.m., live PT) on the CBS Television Network and will be available to stream live and on demand on Paramount+.
Trevor Noah, Comedy Central's Emmy® Award-winning "The Daily Show" host and comedian, will return as master of ceremonies for Music's Biggest Night®. The show moved from its original date of Jan. 31 amid growing concerns surrounding the Omicron variant. News of the rescheduled date was initially shared via a joint announcement from the Recording Academy®, CBS and CMT.
With THE 64TH ANNUAL GRAMMY AWARDS shifting airdates, the CMT MUSIC AWARDS, country music's only entirely fan-voted award show, will move from its originally scheduled date of Sunday, April 3 to a later date in April.
Information about the date and location of the awards show will be announced in the coming weeks. This will be the inaugural broadcast of the CMT MUSIC AWARDS on the CBS Television Network. The show will also be available to stream live and on demand on Paramount+*.
Additional details about the dates and locations of other official GRAMMY® Week events, including the GRAMMY Awards Premiere Ceremony®, MusiCares® Person of the Year and the Pre-GRAMMY® Gala will be announced soon.
The 64th Annual GRAMMY Awards are produced by Fulwell 73 Productions for the Recording Academy.
'Jeopardy!' champ helps 83-year-old accept Trans people
Schneider recognized the challenges that come with being an openly Trans woman on national TV, but noted: "I thought it would be worse"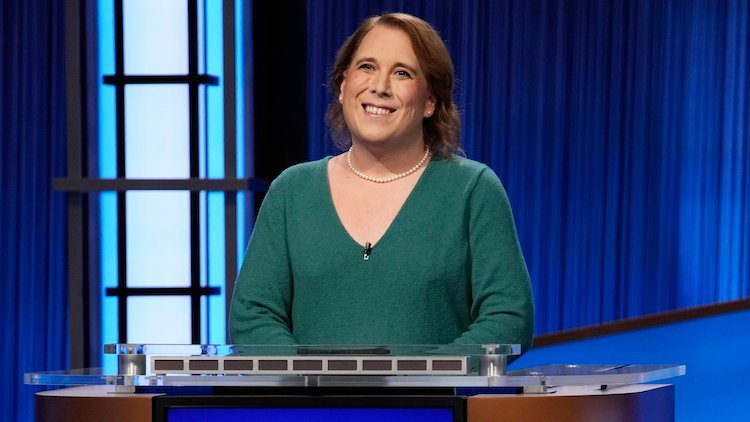 OAKLAND – Trans "Jeopardy!" champion Amy Schneider, the most winning woman in the show's history, opened up in a recent interview about learning that her TV presence helped an 83-year-old man learn to accept Trans people. 
In an interview with NPR, Schneider recognized the challenges that come with being an openly Trans woman on national TV, but noted: "I thought it would be worse."
Though Schneider has dealt with her fair share of transphobic comments on the internet, she told NPR's Ari Shapiro that she stays out of the comment sections because it's better for her mental health.
However, she did recall receiving one Twitter post that highlighted the positive impact of her visibility.
"After two to three years of conversation, you being on "Jeopardy!" every night has taught my dad to be accepting of Trans people," the post said, according to Schneider. "You're the first person he's used correct pronouns with, an 83-year-old man saying, this isn't too hard. Thanks for your message of love." 
"That is just one of the best things I could hear," Schneider said. "And that I've been able to do that, give people that experience – and if I'm helping them, that's what I want to do most of all."
On Friday, Schneider won her 33rd straight game, the third-longest winning streak in "Jeopardy!" history, amassing $1,111,800 in winnings.
Recently, the history-making contestant returned to Twitter after a brief hiatus sparked by being robbed at gunpoint over the New Year's weekend.
"Hi all! So, first off: I'm fine. But I got robbed yesterday, lost my ID, credit cards, and phone," she said, adding: "So, I doubt I'll even start writing tonight's game thread today, and if I keep winning, it may take a bit for me to get caught up. Thanks for your patience!"
Schneider, an engineering manager from Oakland, has been an inspiration to many during her historic run on the show. 
"Seeing Trans people anywhere in society that you haven't seen them before is so valuable for the kids right now that are seeing it," she told ABC affiliate KGO-TV in November, adding: "I'm so grateful that I am giving some nerdy little Trans kid somewhere the realization that this is something they could do, too."