SPRING ARTS 2019 BOOKS: Stonewall 50th inspires new books
Dustin Lance Black shares memories of growing up gay and Mormon in 'Mama's Boy'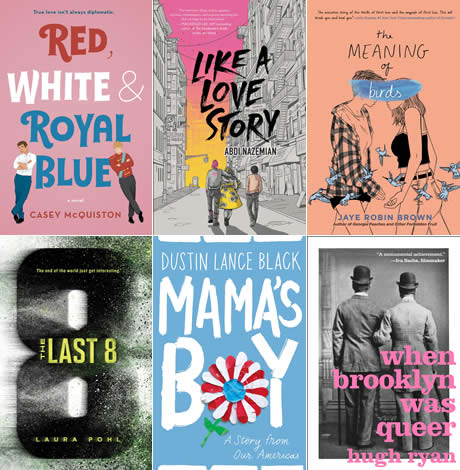 In "I.M.: A Memoir" (Flatiron Books, just released), American fashion designer Isaac Mizrahi shares his experiences growing gay in a Syrian Orthodox Jewish family, living through the AIDS epidemic and struggling with weight, insomnia and depression.
In their highly anticipated "Sissy: A Coming-of-Gender Story" (G.P. Putnam's Sons, March 5), LGBT rights activist and host of MSNBC's Queer 2.0 Jacob Tobia reflects on their relationship with gender from being labeled male at birth to identifying as genderqueer today.
"Love and Resistance: Out of the Closet into the Stonewall Era" (W. W. Norton & Company, March 5) brings together over 100 powerful photographs from the LGBT liberation movement, with a focus on queer activism in the '60s and '70s. Put together by Jason Baumann, Kay Tobin Lahusen and Diana Davies, the book will come out just in time for the 50th anniversary of Stonewall.
First released as a play at the Young Vic Theatre in London, Matthew Lopez's "The Inheritance" (Faber & Faber, March 5) gives a glimpse into the lives young gay men living in New York City after the peak of the AIDS epidemic.
"When Brooklyn Was Queer: A History" (St. Martin's Press, March 5) takes a new look at LGBT life in Brooklyn from the mid-1850s to modern day. Written by queer historian Hugh Ryan, the book explores LGBT history in New York beyond Greenwich Village, Harlem and the rest of Manhattan.
In "Real Queer America: LGBT Stories from Red States" (Little, Brown and Company, March 5), Daily Beast reporter Samantha Allen offers a glimpse into LGBT life in Red America. A trans woman who holds onto an undying love for "flyover country," Allen shares the incredible stories of the activists and everyday Americans who chose not to leave their homes for the coasts. 
In "The Last 8" (Sourcebooks, March 5), debut YA author Laura Pohl tells the story of Clover Martinez, a bisexual aromantic girl and one of the few survivors of an alien invasion on Earth. After the invasion, Clover meets a group of other teens her age but suddenly becomes conflicted about her decision to join them when she learns they don't want to fight back.
Award-winning playwright and debut author Mariah MacCarthy introduces us to Jenna Watson in her novel "Squad" (Farrar, Straus, and Giroux, March 12). A cheerleader whose life turns on its head when the girls she views as her best friends stop inviting her out with them, Jenna starts to date a trans boy and explore life beyond cheer.
Award-winning writer and former public school teacher Mathangi Subramanian provides a glimpse into queer life in India in her first work of literary fiction. "A People's History of Heaven" (Algonquin, March 19) tells the story of a group of five girls — queer, trans or otherwise marginalized — who fight back against the government officials who want to tear down their homes in the 30-year-old slum they call Heaven. 
In "Unbecoming: A Memoir of Disobedience" (Atria Books, March 26), former U.S. Marine Captain Anuradha Bhagwati reflects on her experience as a bisexual woman growing up with strict Indian parents and her fight that ultimately allowed women to serve in combat roles in the U.S. military.
In "This One Looks Like a Boy: My Gender Journey to Life as a Man"(Greystone Books, March 31), Canadian writer and former police officer Lorimer Shenher shares the story of his transition, from his gender dysphoria and struggles with alcohol to his decision to be open about his identity and receive gender reassignment surgery in his 50s. "This One Looks Like a Boy" is Shenher's second book, following "That Lonely Section of Hell: The Botched Investigation of a Serial Killer Who Almost Got Away." 
In "He Said, She Said: Lessons, Stories, and Mistakes from my Transgender Journey" (Harmony, April 2), famous beauty Youtuber Gigi Gorgeous shares the story of her transition, from her early years as a self-described "high school mean girl" to her decision to be open about her gender identity and sexuality. 
Soraya Zaman's "American Boys" (Daylight Books, April 2) showcases a visual representation of trans-masculine identity across the United States. With an introduction from trans porn star, director and icon Buck Angel, the book offers a new look at gender expression and what it means to be a man.
In "The Meaning of Birds" (HarperTeen, April 16), young adult author Jaye Robin Brown gives a glimpse into Jess's world after the love of her life Vivi passes away. Jess abandons her plans to attend art school and finds some new friends as she processes her grief. 
Gay screenwriter Dustin Lance Black won an Academy Award for his work on "Milk," the 2008 biographical film that depicted the life of Harvey Milk. He also comes from a Mormon family that didn't initially want to accept him. In "Mama's Boy: A Story from Our Americas" (Knopf, April 30), he tells the story of his coming out and how his family remained close in the years following.
To celebrate the 50th anniversary of the Stonewall Riots, The New York Public Library put together "The Stonewall Reader" (Penguin Classics, April 30). With a forward from gay novelist Edmund White, the book shares diary entries, literature, articles and more from the years preceding and directly following the uprising.
Debut author Arabelle Sicardi is giving LGBT kids a few icons of their own in "Queer Heroes" (Wide Eyed Editions, May 7). The children's book shares the lives of 52 prominent LGBT figures throughout history, from Audre Lorde to Frida Kahlo. 
Debut author Tanya Boteju's "Kings, Queens and In-Betweens" (Simon Pulse, May 7) mixes drag, identity and self-discovery. In the novel, Nima Kumara-Clark grows bored with her life in Bridgeton and heads to the other side of town for a change in scene. She becomes wrapped up in a world of drag and learns more about herself than she expected. 
The much-anticipated coffee table book "We Are Everywhere: Protest, Power and Pride in the History of Queer Liberation" (Ten Speed Press, May 7) takes a sweeping look at queer history from the pre-Stonewall era to modern day. Written by the creators of the widely popular @lgbt_history Instagram account, Matthew Riemer and Leighton Brown, the book combines about 300 photographs with extensive historical narrative to provide a new and more comprehensive window into LGBT life and resistance. 
'Pray Away' exposes horrors of 'conversion therapy'
The fraud is still out there, actively claiming victims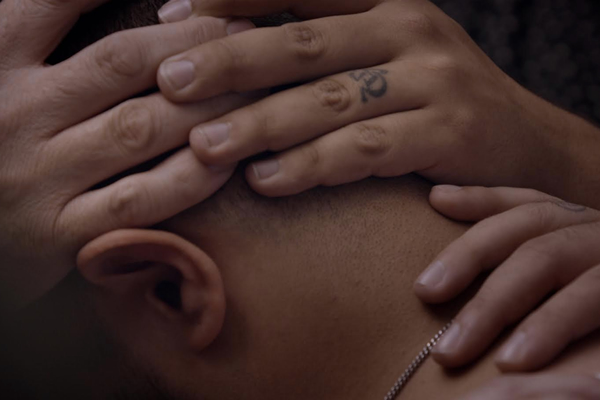 LOS ANGELES – It's fitting that Blumhouse Productions should be among the array of associated companies behind the new documentary "Pray Away," which debuted on Netflix Aug. 3.
Now a major Hollywood player, Blumhouse Productions spent a decade building its success on creepy horror movies like "Paranormal Activity," "Insidious," and "The Purge." The horrors revealed in "Pray Away" are every bit as disturbing as anything in those movies; the difference is that these are horrors that take place in real life, and that makes them even more chilling.
As its title suggests, the Kristine Stolakis-directed documentary dives into the world of "conversion therapy," specifically in the form of the Christian "Ex-Gay" movement, and unspools its history from its beginnings in the 1970s. That was when five men, struggling with being gay in their Evangelical church, started a Bible study to help each other leave the "homosexual lifestyle." They quickly received more than 25,000 letters from people asking for help and formalized as Exodus International, the largest and most controversial conversion therapy organization in the world.
After decades of spreading anti-LGBTQ propaganda and touting methods based on discredited and pseudoscientific practices, the company was rocked when a multitude of former "success stories" began to come forward and renounce their claims of having become heterosexual. Faced with public outcry and an inescapable recognition of the untold harm they had perpetrated, Exodus officially ended its operations in 2013.
"Pray Away" is not really about Exodus, though, nor is it about scandal – at least not the salacious kind. It's about the real human pain underneath all of that, and it follows the stories of several men and women who were once connected with Exodus. Once among the leaders and high-profile representatives of the organization, these are individuals who spent years as "Christian superstars" in the religious right before coming out as LGBTQ and disavowing the very movement they helped to start. Through the stories they tell of their personal journeys, and the resolve with which they dedicate themselves to debunking the notion that being queer is something that should or even can be "cured," they underscore the depth of the influence that conversion therapy – and its proponents – exerts not just on its participants but on LGBTQ society as a whole.
There's Mike Bussee, one of the co-founders of Exodus, who ultimately became one of the first high-profile members to denounce the group and come out as gay; John Paulk, another former Exodus leader, who along with his "ex-lesbian" wife was the face of the movement through appearances on television and magazine covers until being caught in a gay bar and exposed in the press; and Yvette Cantu, who became a highly visible spokesperson for conversion therapy and even served as a "policy analyst" for the Family Research Council – a virulently anti-LGBTQ organization that has been designated as a hate group by the Southern Poverty Law Center – before crippling anxiety forced her to confront her feelings of guilt over the harm she was helping to inflict.
These narratives, interwoven throughout to form a bigger picture, bear witness to the personal damage caused by conversion therapy, but many of them also cast light on the even more ominous nature of the movement's machinations behind the scenes, as it aligns itself with politicians to gain the power necessary for turning its anti-LGBTQ stance into legislative and judicial policy.
Randy Thomas, the former Exodus vice president who disassociated from the group shortly before it disbanded, relates how the movement allied itself with conservative politicians eager to stir up their constituents with a "moral" issue and facilitated the passing of Proposition 8, the California referendum that effectively banned same-sex marriage before being struck down by the Supreme Court in 2015. The implication – that a well-organized minority can gain enough political traction to impose its extreme views on a whole society – is something of which most viewers will already be keenly aware, given the shape of the last few years, but it serves as an chilling reminder of the very real and widespread harm that has been perpetrated by fundamentalist bigots acting in the name of religion.
Of course, "Pray Away" is also a story of triumph; the subjects who share their stories are shown clearly to have moved beyond the lies of conversion therapy to live much happier, fulfilled lives; one, Julie Rodgers, who was once groomed as the poster child for an Exodus-affiliated "ex-gay" ministry, is even in the process of planning a wedding with her girlfriend – perhaps the most appropriate "happy ending" of all, considering the circumstances.
Still, though, the disquieting realities exposed by Stolakis' documentary are never quite erased by these positive outcomes. Outdated notions that are perennially used to sex-shame queer people and frame their identity as a dysfunction – the parents are to blame, masturbation is bad, gay people are child molesters, girls become lesbians through fear of men, and other such infuriating tropes – keep turning up in the discourse throughout; a procession of pious, white male faces (some belonging to disgraced former "moral leaders" like Jerry Falwell) decry homosexuality as sinful in archival media clips; and in perhaps the most unsettling sequence, we see footage of a notorious "reparative therapy" psychologist – the late Joseph Nicolosi – manipulating a patient (or rather, a victim) through psychological torture.
Most horrifying of all, perhaps, is another narrative that is woven among the others. The film begins with Jeffrey McCall, a Christian activist who was once a transgender woman but claims to have renounced his trans identity for Jesus. We watch as he works to organize a misleadingly named "Freedom March" for "ex-trans" awareness, guides a mother over the phone toward rejecting her child's trans identity, and participates in a ritualistic "warrior" chant with a group of other former trans people – all without a trace of joy in his face, his voice, or his manner.
It's that last sequence in which "Pray Away" becomes most reminiscent of one of Blumhouse's horror films; in the feverish, histrionic abandonment to which they give themselves in their chant, these struggling people evoke the unnatural fervor of a possessed congregation at a cult. Watching the spectacle, it's easy to see them as deluded and dehumanized. Even so, one can't help but sense that the tears in their eyes are real; they draw our compassion, and they remind us that the fraud of conversion therapy is still out there, actively claiming victims.
The evil of Exodus may have been vanquished in "Pray Away," but like any good horror film, it makes sure we know there's still plenty of room for a sequel.
Leontyne Price book will inspire you to embrace opera
A dazzling hybrid of memoir, prose, quotations, and poetry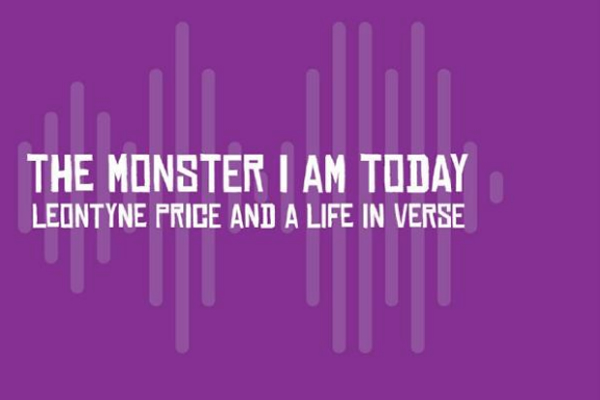 'The Monster I am Today'
By Kevin Simmonds
c.2021, TriQuarterly Books
$20/160 pages
Years ago, my boss, who had the flu, insisted that I use her ticket to hear Pavarotti give a recital at Lincoln Center. I knew nothing about opera, but was thrilled by this opportunity. After the performance, I ended up in a receiving line to meet the famous tenor. When I shook his hand, he put me at ease about my ignorance of opera. "Don't worry," he joked, "I listen to Waylon Jennings."
I tell you this not to name drop, but because "The Monster I am Today: Leontyne Price and a Life in Verse" by San Francisco-based writer, poet, and musician Kevin Simmonds makes me want to do nothing but eat, sleep, and breathe opera.
Between the pandemic and other problems of life, it's easy to become desensitized to poetry, other people's pain – even beauty.
As you read "The Monster I am Today," Simmonds, who grew up Black and gay in New Orleans, will awaken your deadened senses.
Through a dazzling hybrid of memoir, prose, quotations, song lyrics and poetry, Simmonds brings Price, the first African-American to achieve international acclaim in the opera world, to life.
Price, 94, was born in Laurel, Miss. In 1955, Price was the first Black singer to appear in an opera on TV when she sang the title role in "Tosca."
She performed in major opera houses from the Metropolitan Opera to the San Francisco Opera to La Scala. Price has received many honors. In 1964, she was awarded the Presidential Medal of Freedom.
Yet, though she's so renowned, even some of her most ardent fans might not know much about her life.
Price, Simmonds says, didn't believe in talking about herself too personally or complaining about her struggles publicly.
"Have I talked too much," Price says, "You know, talking a lot isn't good for a singer."
It's ironic that Simmonds puts this quote from Price right after one of several (fictitious) FBI files of her in the book.
As Simmonds notes in the endnotes, the FBI files in the volume aren't official FBI files, but the content in them is factual.
The faux FBI file notes that Price attended a production of "The Dutchman" by "Negro agitator Leroi Jones, who is married to agitator Hettie Jones, a Jew."
"The play is insolent filth and undisciplined rage toward the white race," the file added, "Price endorsed the performance from her seat in the audience by shouting, 'Right on!'"
You can't help but wonder: Does Price mean that talking too much would hurt her singing voice? Or is she also thinking: talking too much wouldn't be good given white society's racial prejudice?
"The Monster I am Today" isn't a bio of Price. Yet, through taut, incisive poems and prose fragments, Simmonds makes her up close and personal.
"Dear, this wasn't no Chitlin' Circuit/not Ella's or Lena's crowd," Simmonds writes in a poem in Price's voice, "This was box seats passed/from one generation/of Vanderbilts Carnegies Astors and Guggenheims to the next."
Price is the life in the title of the book. But you soon realize that Simmonds is remembering — riffing — on his life. Price is the monster (in the sense of marvel) etched in Simmonds' DNA.
Opera, music, and high school chorus saved his life when Simmonds was a young queer kid.
"Opera: Italian for 'a work, a labor':the feminine Latin root op: 'to work, produce in abundance," writes Simmonds of his young self, "Feminine work of abundance – that's what I sought to behold and become."
Simmonds studied music at Vanderbilt University and the University of South Carolina. He is the author of two poetry collections, "Mad for Meat" and "Bend to It."
Because "Monster" is structured as overture, performance, and postlude, reading it is like being at the opera.
Its beauty and heartbreak will tear your heart out.
"The steady, anesthetizing racism of the campus police, professors and classmates poisoned and debilitated me," Simmonds writes of his time at Vanderbilt, "I thought I'd lost my voice."
A standing ovation for "The Monster I am Today." It's a monster of a book.
Everything you need to know about WorldPride 2021
Party in Scandinavia with the happiest people on Earth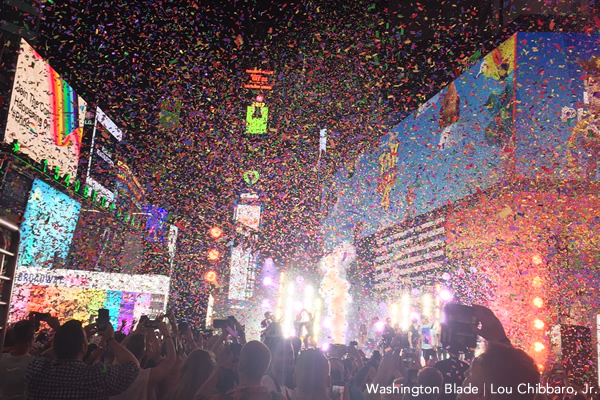 By Mikey Rox| NEW YORK – It's been two years since Stonewall 50 – WorldPride NYC 2019 became the largest international Pride celebration in history, but the "bye" year of 2020 wasn't due to the pandemic.
The global celebration has been held every odd-numbered year since 2017 given its massive logistical undertaking (with sporadic celebrations in 2006, 2012 and 2014 before then), and WorldPride Copenhagen – Malmö 2021 couldn't have come at a better time.
Hundreds of thousands of cooped-up queer revelers and allies will flock to the twin host cities in Denmark and Sweden, respectively, from Aug. 12-22, to party with the happiest people on the planet, a delightful distinction provided to the Scandinavian countries by the United Nations' famous World Happiness Report. (The United States ranked No. 19 in the most recent report, FYI.)
So what's in store for this year's all-out progressive-flag-flying festival? Read on for more.
Two LGBTQ anniversaries in Denmark
If you can believe it, it's been 70 years since Danish doctors in 1951 performed the world's first successful genital reconstruction surgery, a medical marvel that provided hope to transgender people the world over. This year is also the 50th anniversary of the founding of the Gay Liberation Front's Danish chapter, which has been instrumental in blazing trails toward equality for the country. Look how far it's come.
Opening ceremonies kick off in Copenhagen
In conjunction with Copenhagen Pride, WorldPride will officially start late afternoon on Aug. 13, but in adherence with COVID-19 protocols the opening ceremony won't be held in WorldPride Square (at least not as of press time; things could – and probably will – change). That potential snafu notwithstanding, Denmark welcomes vaccinated U.S. travelers, and if any testing is needed, both PCR and antigen tests will be available free to everyone, including tourists, 24/7. Copenhagen is OPENhagen again.
WorldPride Square will be open for the rest of the fest
WorldPride Square, a makeshift village of sorts (similar to the Olympics) located within Copenhagen's main square, will provide a gathering place for all attendees that have traveled far and wide. LGBTQ+ and non-governmental organizations spanning the globe will set up shop in the square to greet pedestrians, provide information, and invite folks to get involved. Art exhibits also will be a centerpiece of the village, alongside a street-food market and bars with plenty of space to relax.
EuroGames will be held simultaneously
If you enjoy watching athletes compete in variety of sports that range from boxing and badminton to dancing and dodgeball, add the spectator-friendly EuroGames to your list of to-dos while you're in Copenhagen. If you want to get hands-on, consider signing up to become a volunteer at the games, to be held Aug. 18-20; EuroGames' website is currently accepting those applications.
Spread out and explore other WorldPride villages
While WorldPride Square will serve as the jump-off for the 10 days of festivities, other available villages will allow crowds to spread out and explore their individual interests. In addition to Sports Village for EuroGames athletes and fans, other villages will focus on kids and families, youth, women, and the queer community, among others. Programs and content of these villages will be target-audience specific but open to everyone.
You might have a brush with royalty
Mary, Crown Princess of Denmark, Countess of Monpezat, is patron of Copenhagen 2021, making her the first-ever royal to serve in the role for a major LGBTQ+ event. Say hi if you spot her; she knows a queen when she sees one.
Despite pandemic protocol, the show will go on
Organizers have said in an official statement that despite some COVID-19 restrictions, they're "continuing to plan for full delivery of all Copenhagen 2021 events taking into account the guidance and recommendations" of government agencies. Doubling down, organizers have promised they will not cancel or postpone events.
Now there's only one thing left to do: Let's go!
Mikey Rox is an award-winning journalist and LGBT lifestyle expert whose work has been published in more than 100 outlets across the world. Connect with Mikey on Instagram @mikeyroxtravels)