The GOP's sickening slide into servility
Whatever happened to embarrassment?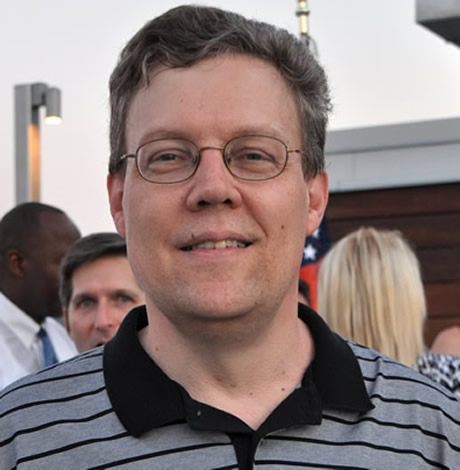 Have you ever witnessed something so mortifying that you wished you were invisible and could slink away unnoticed? I wonder if any Republicans had that impulse last week. Their president did not introduce incapacity for embarrassment into our politics, he just took it to another level.
The week was too much. Rep. Matt Gaetz (R-Fla.) threatened Michael Cohen before a House Oversight and Reform Committee hearing. Sebastian Gorka compared Rep. Alexandria Ocasio-Cortez (D-N.Y.) to Joseph Stalin. Diamond and Silk were treated as A-listers at CPAC.
At the heart of the chaos was Mr. Art of the Deal, hugging the flag and giving another unhinged pep rally speech after returning from his Hanoi summit, where his vanity and dictator envy left him empty-handed, though he fatuously absolved Kim Jong-un in the torture of Otto Warmbier.
At the hearing, Rep. Paul Gosar (R-Ariz.) told Cohen, "You're a pathological liar. You don't know truth from falsehood." Cohen rejoined, "Are you talking about me or the president?"
Not only did Gosar say, "Liar, liar, pants on fire," the Republicans displayed the schoolyard taunt on a poster. Rep. Mark Meadows (R-NC) had a live exhibit: Lynne Patton, a wedding planner Trump made an administrator at HUD. Meadows thought Patton's blackness refuted Cohen's charge that Trump (the birther, Central Park Five slanderer, and Nazi defender) is a racist.
Rep. Rashida Tlaib (D-Mich.) was having none of it. She said using a black woman as a prop is "racist in itself." Meadows, who talked in 2012 of sending President Obama "back home to Kenya," was near tears as he demanded Tlaib's remarks be stricken. He cited nieces and nephews of color as proof he couldn't be racist. Perhaps he forgot that our third president enslaved his own black children. Committee chair Elijah Cummings (D-Md.), whose indulgence of the Republicans may have been in the spirit of giving one's opponent enough rope to hang himself, persuaded Tlaib to say she wasn't calling Meadows a racist.
Thus, typically, it fell to people of color to soothe a colleague's fragile whiteness. Author Robin DiAngelo writes, "White fragility is not weakness per se. In fact, it is a powerful means of white racial control and the protection of white advantage." Only through a privileged lens can calling someone out on his racism be offensive while deleting black people from voting rolls is fine.
Falsely conflating white identity with national identity divides and diminishes us. You cannot see other people's struggles if you insist on being the protagonist of every story. We are all in the American project together, and will rise or fall together. We need to take our blinders off.
The day after the hearing, an MSNBC reporter asked a white man in a pancake house, "Do you believe Michael Cohen or the president?" He answered, "I'm gonna have to put my faith in the president." He followed that with "because," but I missed the rest as I threw my shoe at the screen. Trump's performance art distracts his fans from the con job he is pulling on them.
Former Maine Gov. Paul LePage says that without the Electoral College, white people will be forgotten. Seriously? Reality was in the loo when Trump told the CPAC crowd, "We believe in the American dream, not in the socialist nightmare." If you're a Trumpist, socialism is anything that helps brown people, while benefits you receive are considered an entitlement, even if they're the same program.
If we let ourselves be cowed by Trump's provocations, if we focus on what stirs the rabble instead of what serves the greater good, we will lose our country and squander centuries of struggle. We must believe enough in ourselves, our values, and our fellow citizens to seize the moment and not be diverted by a demagogue's crude cavortings.
Instead of fighting on Trump's favored ground of fear and resentment, we should impart an honest vision—not just advancing policy goals, but recognizing our diverse human resources as an asset and not a threat, demanding the best in ourselves as in each other, and reclaiming our decency and honor.
That reclamation requires a historic Republican loss.
Copyright © 2019 by Richard J. Rosendall. All rights reserved.
Target & Bud Light show hypocrisy of "Corporate Pride"
Bud Light & Target came under far-right fire for including LGBTQ+ people in products & advertising. The speed at which they caved? Not good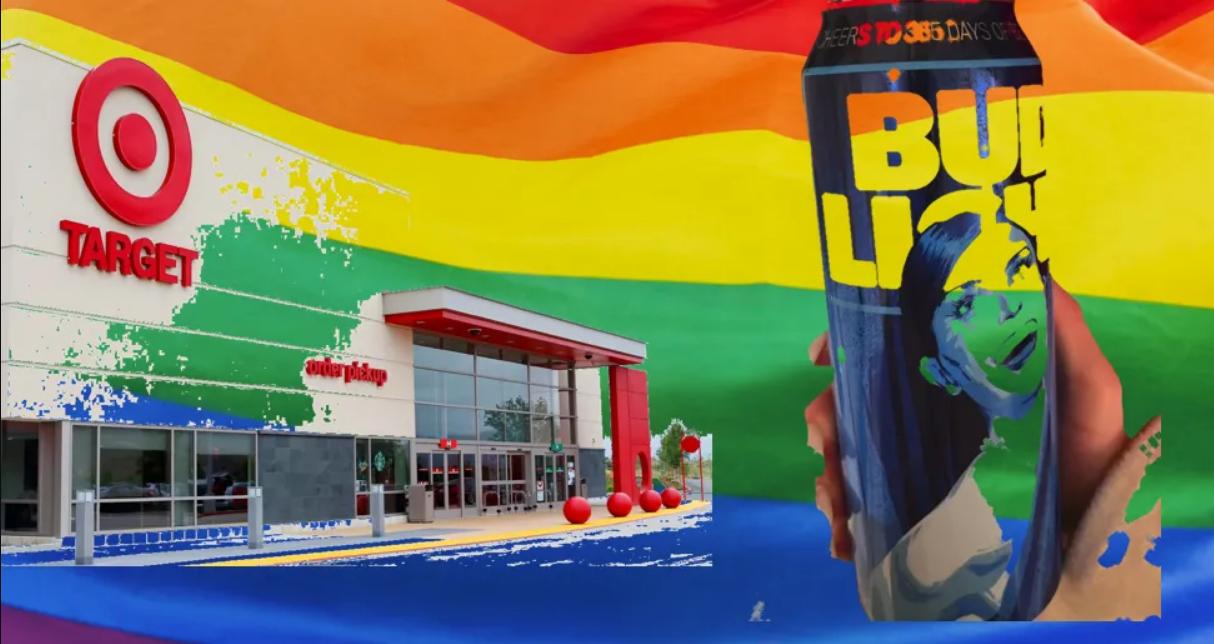 By Erin Reed | WASHINGTON – Even before Pride season has begun, evidence of corporations succumbing to far-right, anti-LGBTQ+ led boycotts is emerging.
Bud Light, for instance, recently faced pressure after featuring transgender influencer Dylan Mulvaney on its cans. The simple act incited a boycott campaign by anti-LGBTQ+ conservative activists, including Matt Walsh. In response, Bud Light placed the executives responsible for the campaign on leave.
Following this, Target faced a similar situation when it displayed its annual Pride merchandise. Calls for boycotts from the same far-right influencers ensued. Videos emerged of individuals trampling on Pride displays in stores and harassing staff members. Target's reaction was to pull several Pride items and relegate Pride displays to less visible parts of its stores.
When these companies faced anti-LGBTQ+ hostility, they backed down with little resistance. This reveals the reason why transgender people have been wary about corporatization of Pride: if corporate advocacy consists merely of rainbows that disappear at the first gust of fascist wind, it amounts to net harm. That support was never truly there.
This is all happening against the backdrop of a broader cultural climate marked by over 530 bills directed at the transgender community, withholding of medication for transgender youth and adults, bans on books featuring LGBTQ+ characters, cancellations of Pride parades, travel warnings discouraging LGBTQ+ individuals from entering certain states, and arrests of transgender individuals in restrooms.
The retreat of corporations from supporting the LGBTQ+ community, caving to anti-LGBTQ+ pressures, does more than fail to assist the community they professed to support when adversaries looked away. It actively damages the community by feeding a narrative that suggests LGBTQ+ individuals are not worth protecting.
Bud Light and Target came under far-right fire for including LGBTQ+ people in products and advertising. The speed at which they caved shows why LGBTQ+ people have warned about corporate pride.
The campaign against LGBTQ+ inclusion in stores is not grassroots, but rather a calculated move by the same far-right influencers responsible for the early anti-trans bills this year. Matt Walsh, who advised on and posted the very first anti-trans bill this year, delineated the strategy in April. His approach: "Pick a victim, gang up on it, and make an example of it. We can't boycott every woke company or even most of them. But we can pick one, it hardly matters which, and target it with a ruthless boycott campaign. Claim one scalp then move onto the next."
What followed was mass harassment and violent threats to LGBTQ+ advocates and store employees. Of Particular note is Ethan Schmidt, whose videos of walking through Target knocking down Pride signs began to reemerge. See this video from Ethan Schmidt tearing down pride signs in target, originally from 2022:
Ethan Schmidt has since promised to revive his actions, warning, "We're gonna be exposing Target… We are going to be going on hunting expeditions soon. Hunting LGBTQ+ supporters across Arizona and Phoenix." '
Numerous other videos have emerged. One person's viral tiktok expressed anger over rainbow themed and tuck-friendly clothing while going through Target racks. OAN anchor Alison Steinberg expressed dismay at cards that include two moms and two dads. Matt Walsh called for people to "make pride toxic for brands. If they decide to shove this garbage in our face, they should know they'll pay a price."
Sure enough, Target acquiesced, announcing that it would be dropping some "controversial items" and moving displays to the back of some stores. Pictures emerged of empty Pride display racks shortly after: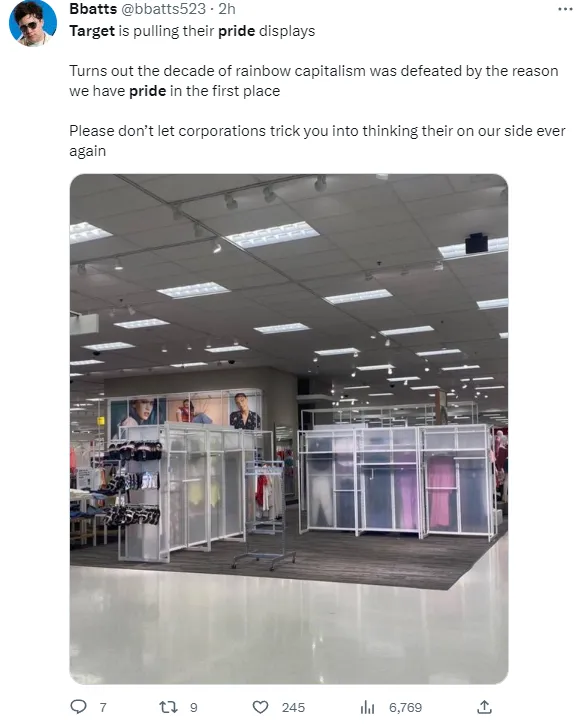 The speed in which some companies are caving to anti-LGBTQ+ sentiment shows the danger in entrusting Pride events to the care of corporations, who have no meaningful skin in the game and who are willing to pull support at moment's notice. Pride has its roots in a response to anti-LGBTQ+ oppression in 1969, particularly the raid on the Stonewall Inn.
Interestingly, both then and now, anti-drag laws proliferate and LGBTQ+ people find themselves targeted by the state and by bigotry on the streets. The first Pride was a riot, and its early celebrations were not about touting corporate advocacy or organizational support for queer people, but rather about fostering our own communities and networks to ensure that overt oppression would never prevail.
By shifting from the original spirit of Pride to Bud Light-sponsored block parties and parades filled with corporate floats where we are merely spectators rather than active participants, we risk losing sight of the essence and purpose of Pride – to forge strong bonds in the face of oppressive forces.
Target is removing LGBTQ Pride products because of terrorist behavior like this.

Yes, this is absolutely terrorism & Target should be ashamed for caving in. Just like Anheuser Busch caved in.

And people wonder why there's so much fear in our community. pic.twitter.com/0kMab9s44k

— Senator Scott Wiener (@Scott_Wiener) May 24, 2023
Moving forward, we need a new vision of Pride that is more in line with the reason Pride was first conceived. This vision of Pride should not be dependent on corporate sponsorships, but rather, should uplift the community and support the creation of social networks. Local organizations should be centered rather than multinational corporations.
This vision of pride is one where we collectively march together in solidarity and celebration and express to the world that our joy will not be eradicated. I envision a pride where local businesses are supported, where drag thrives, where our block parties truly support the locals who call those blocks home.
We must make it unequivocally clear to corporations that raising rainbow flags, only to retreat when confronted by oppressive forces, contradicts the essence of Pride. Symbols demand action to substantiate them.
Corporations wishing to demonstrate support for their LGBTQ+ employees should implement comprehensive paid family leave, include full coverage for trans-specific medical care in their insurance policies, and cease all donations to politicians endorsing anti-trans stances.
Should a company truly aim to support its LGBTQ+ employees, it must stand with queer and trans people, even in the face of harassment and abuse by right-wing aggressors. Instead of hastily retreating in the face of even a fraction of the hatred endured daily by the LGBTQ+ community from these same individuals, these corporations need to show resilient support.
****************************************************************************
Erin Reed is a transgender woman (she/her pronouns) and researcher who tracks anti-LGBTQ+ legislation around the world and helps people become better advocates for their queer family, friends, colleagues, and community. Reed also is a social media consultant and public speaker.
Follow her on Twitter (Link)
Website here: https://www.erininthemorning.com/
******************************************************************************************
The preceding article was first published at Erin In The Morning and is republished with permission.