The warped world Trump has wrought
We must continue to fight GOP fools and hypocrites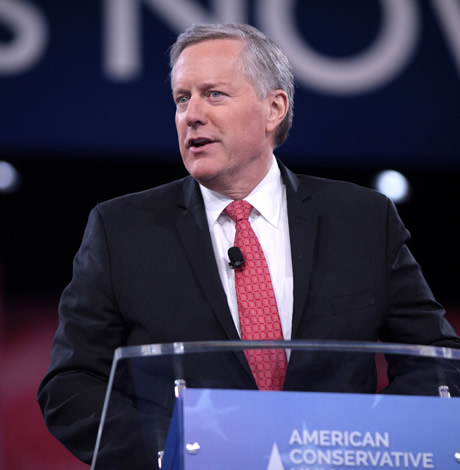 said in 2012
, "We will send him back to Kenya or wherever that is" about President Obama. There is a saying "if it walks like a duck and quacks like a duck it's a duck." I felt sorry for the woman who stood behind Meadows looking like a deer in the headlights until I read a story in the paper about her loving the attention. Apparently she wants to star in a reality show. Donald Trump has verbally attacked immigrants and people of color. He has defended white nationalists and anti-Semites. He promotes a host of policies harmful to African Americans, the LGBTQ community, women and immigrants. One can say considering him racist is being too kind. He is a totally disgusting individual lacking in any empathy or decency. Listening to their attacks on Michael Cohen in their zeal to defend this president we must feel free to question Meadows and Rep. Jim Jordan (R-OH), among his top defenders, about their beliefs and principles. It is clear after listening to Meadows go after Cohen and how in the past he has defended the outrageousness of Trump he doth protest too much when attacked. I don't know about his nieces and nephews being people of color but that fact alone doesn't make him not a racist. It speaks to the saying: "some of my best friends are," which some people use to explain why they really aren't racist. Trump hiring his son's wedding planner to work at HUD clearly doesn't make him not a racist. Republicans falling over themselves to hitch their wagon to Trump once again have managed to make themselves look like fools. When they attack Cohen for being a liar he readily agrees with them reminding them it is the reason he is about to go to prison. But these Republican fools can't see the hypocrisy in attacking him while defending the sad excuse for a man in the White House who it has been proven has lied thousands of times to the American people since being elected president. Listening carefully to most of Trump's sycophants on the Committee while attacking Cohen they weren't actually defending Trump though one of the blithering idiots, 
Jim Jordan
, has said in the past he has never heard Trump lie. This the same Jim Jordan who has been accused by his former athletes when he was an assistant coach at Ohio State of knowing team doctor Richard Strauss sexually abused athletes but failed to report it. So I guess pretending to not hear Trump lie is really a minor thing for him to pretend not to hear or see. So what does it make all Republicans who continue to defend Trump? As Cohen said maybe it makes them all like him. We can only hope Trump and his family will be punished for their lying and cheating and even serve time in jail. The way the American people can punish Trump's congressional defenders is by defeating them in an election. They can continue to sputter and make excuses for him and attack those who would call him out but in the long run that is like pissing in the wind and with any luck the wind will be at their faces. We must demand those like Rep. Matt Gaetz who issued an explicit threat to Michael Cohen to intimidate him before he testified will be held accountable to the full extent the law allows. We are at a point when even though each day brings another surprise we are no longer shocked. Yet there are still many Americans who believe what he says. There are still Republicans on the Hill who defend him. This is the world Donald Trump has wrought. We must fight together to bring this despot and his cohorts down and restore some semblance of sanity.
Peter Rosenstein
is a longtime LGBT rights and Democratic Party activist. He writes regularly for the Blade.
Are you racist for defending a racist? Are you despicable for defending Trump? We are living in an altered universe when Congressman Mark Meadows (R-N.C.) parades one African-America woman in front of the world trying to prove Trump isn't racist and then gets upset when he is called a racist. The same Meadows who
LGBTQ+ community in Kharkiv braces for another winter at war
The LGBTQ+ community in Kharkiv, Ukraine, braces for another winter at war. The city is 30 miles from Russia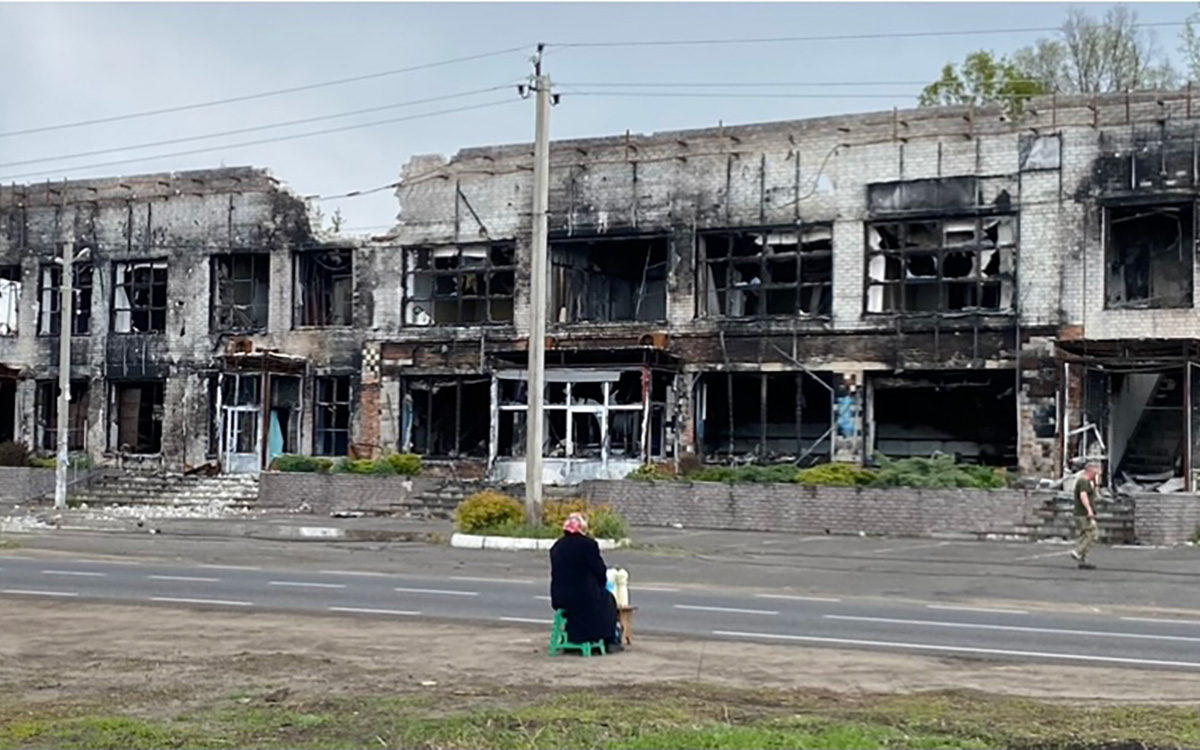 By Brian Dooley | KHARKIV, Ukraine — Only 30 miles from the Russian border, Kharkiv is Ukraine's second biggest city and was a key target of Russia's invasion in February last year, when it was almost encircled.
I have been reporting regularly from Kharkiv since last year's full-scale invasion, and the city is still often bombed by Russian missiles. United States government officials rarely come here because of the security situation. As temperatures plummet, Russia is targeting Ukraine's heating infrastructure.
It hopes to make life unbearable for people in Ukraine's cities and force another wave of mass movement out of Ukraine and into Poland and other European countries.
Attacks on Ukraine's energy grid have begun, and some communities in the city have been particularly vulnerable since Russia's invasion last year, and are facing a difficult winter.
Vasyl Malikov of the Kharkiv-based LGBTQI NGOs Alliance.Global and Spectrum Kharkiv has been distributing packages of hygiene goods, food and vouchers for humanitarian aid since last year. He helped to set up a new shelter for LGBTQI people and their relatives in the city.
"There are government shelters, and the authorities say they don't discriminate against who uses them, but we know from lived experience that these official shelters aren't always welcoming places for LGBTQI people. They feel vulnerable and are harassed there," Malikov said. "We thought about setting up a shelter last year, but the situation seemed too uncertain and it wasn't that easy to find premises, but we have gone ahead now and we can offer accommodation for up to 16 people to stay for up to three months."
Some of those in the shelter are fleeing areas of conflict on the front lines, others have fled domestic violence, and others have been driven away by families who refuse to accept them. Some people, in Kharkiv for medical appointments, stay for days, others stay for weeks or months.
The shelter is a large apartment that has a kitchen and a large room where workshops and social events are held. It is on a block near a metro station which, Malikov says, is a useful place to run to in case of heavy bombardments.
Crucially, a new generator has arrived, which should heat the shelter during power outages. It's a dual fuel model that can run on diesel or gas and costs around $2,000.
"This is a safe place for LGBTQI people and their families," explains Malikov. "We shouldn't have to set up our own facilities, the authorities should be doing this work, but we have to because they don't."
Other NGOs are also filling gaps that local authorities are failing to provide. The NGO Sphere has, since 2006 "been uniting women of Kharkiv, including lesbian and bisexual women."
Tucked in a small office near the city center, some of Sphere's activists described how their work has adapted to meet the challenges of the war.
"We've been providing aid for those forced to flee their homes because of the war," says Yevheniia Ilinska, a long-standing member of the organization. "We've raised money from abroad — including from LGBTQ+ groups — to distribute basic supplies. We've been handing out clothes, including socks, and have provided some to our military."
Sphere's activists say that beyond its obvious damage and destruction to the city, the war is causing "a social revolution:" many men are away from their homes fighting in the military, and many family dynamics are changing dramatically.
The activists fear a spike in domestic violence when soldiers return home, a phenomenon witnessed in other countries.
"The full-scale war significantly aggravates some of the problems that existed before, including gender-based domestic and sexual violence, and discrimination at work," Sphere notes on its website.
The war has also helped change some attitudes towards LGBTQ+ people in Ukraine. Last September, when the dangers from rocket attacks made an open-air parade impossible, Sphere helped organize a successful Pride event in the city's metro system.
"We dressed wearing national symbols and LGBT flags," says Ilinska. "And the public reception was very positive."
The reaction is more evidence of a positive shift since last year's invasion in public attitudes towards LGBTQ+ people, in part because the community's contribution to the war effort is increasingly seen and valued. Hopes are high that Ukraine will soon legalize same-sex civic partnerships, and eventually same-sex marriages.
But for now, the cold is an immediate challenge. Sphere is raising funds to offer locals a safe place so that "in the event of rocket attacks and power outages, LGBTQ+ people will be able to stay warm indoors, have a hot drink, take a shower, and do laundry," says Ilinska.
"We're constantly adapting our work," says Ilinska. "Adapting our advocacy and our public events, and our projects on targeting humanitarian aid. Kharkiv is changing and so are we, we have to react to this dramatic crisis, to the invasion, and we're proving that we and our community can resist," she said.
For more, see Human Rights First's new report, Ukraine's Winter War, written by Maya Fernandez-Powell and myself.
***********************************************************************************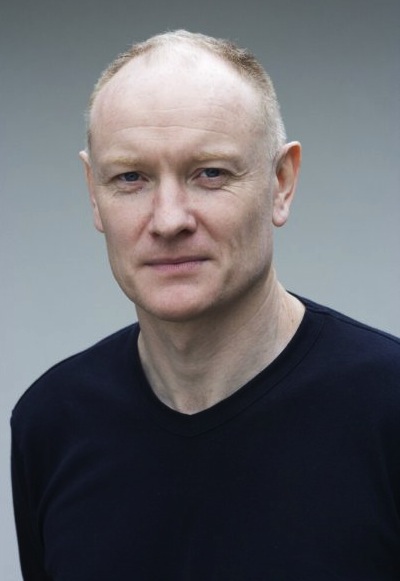 Brian J. Dooley is an Irish human rights activist and author. He is Senior Advisor at Washington DC-based NGO Human Rights First. He is a visiting scholar at University College, London (UCL). He is also a prominent human rights voice on Twitter (@dooley_dooley).
From April 2020 to March 2023 he was Senior Advisor to Mary Lawlor, the United Nations Special Rapporteur on the situation of human rights defenders. He served for eight years as an advisory board member of the Gulf Centre for Human Rights, and was a visiting scholar at John Jay College, City University of New York 2022-2023, and at Fordham University Law School in New York 2019–2020