New agreement ends litigation against Masterpiece Cakeshop
Colorado found probable cause state law violated for not making transgender cake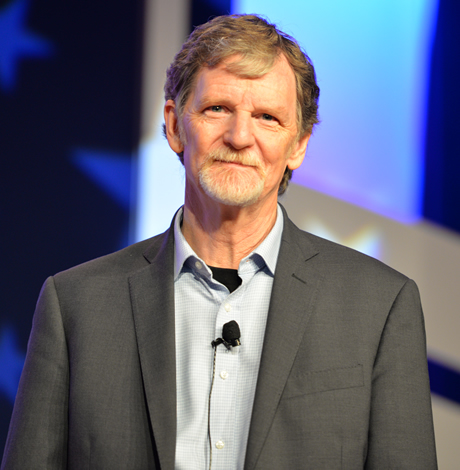 Masterpiece Cakeshop — famed for its case that reached the U.S. Supreme Court after its owner refused to make a wedding cake for a same-sex couple — has reached a new agreement with the State of Colorado to end subsequent litigation against him.
As part of the new agreement, the Colorado Civil Rights Commission will withdraw its administrative action against owner Jack Phillips. The commission found probable cause the bakery violated state law by refusing to make a cake celebrating a gender transition for a transgender person's birthday.
In turn, Phillips will voluntarily dismiss his federal court case against Colorado, which cited ongoing harassment from the state in the aftermath of the narrow ruling in his favor by the U.S. Supreme Court.
Colorado Attorney General Phil Weiser, a Democrat, said in a statement the decision is beneficial for all parties involved.
"After careful consideration of the facts, both sides agreed it was not in anyone's best interest to move forward with these cases," Weiser said. "The larger constitutional issues might well be decided down the road, but these cases will not be the vehicle for resolving them. Equal justice for all will continue to be a core value that we will uphold as we enforce our state's and nation's civil rights laws."
Last year, the Supreme Court stopped short of asserting a First Amendment right for Phillips to refuse service to a same-sex couple based on freedom of religion and freedom of speech, but ruled in his favor based on the facts of the case, finding anti-religion bias on the Colorado Civil Rights Commission.
On the day the Supreme Court decision was handed down, an attorney asked Phillips to create a cake with pink on the inside and blue on the outside to celebrate a gender transition from male to female. Phillips declined the request on religious grounds.
Weeks later, the Colorado Civil Rights Commission declared it had found probable cause Colorado law requires Phillips to create the requested gender-transition cake. In turn, Alliance Defending Freedom, an anti-LGBT legal group, filed the federal lawsuit against Colorado, citing ongoing harassment of Phillips.
Kristen Waggoner,  who argued the Masterpiece Cakeshop case before the Supreme Court as senior Vice President of the U.S. legal division of Alliance Defending Freeedom, said in a statement the agreement is a victory for Phillips.
"The state of Colorado is dismissing its case against Jack, stopping its six and a half years of hostility toward him for his beliefs," Waggoner said. "Jack's victory is great news for everyone. Tolerance and respect for good-faith differences of opinion are essential in a diverse society like ours. They enable us to peacefully coexist with each another. But the state's demonstrated and ongoing hostility toward Jack because of his beliefs is undeniable."
Daniel Ramos, executive director of One Colorado, said in a statement Colorado's Anti-Discrimination Act remains in effect despite the agreement.
"Despite the mutual agreement between the State of Colorado and Masterpiece Cakeshop, the law is still the law," Ramos said. "No matter who you are, who you love, or what you believe, Coloradans across our state – including LGBTQ Coloradans and their families – are still protected under Colorado law from discrimination in the areas of employment, housing, and public accommodations.
According to the Colorado Civil Rights Commission, each side will bear their own costs and attorneys' fees and the agreement doesn't affect the ability of Autumn Scardina, the transgender complainant in the state administrative case, to pursue a claim on her own.
Louisiana lawmakers send anti-LGBTQ bills to Governor Edwards
"I guess I've always believed in my heart of hearts that a decision should be made by a patient and a physician"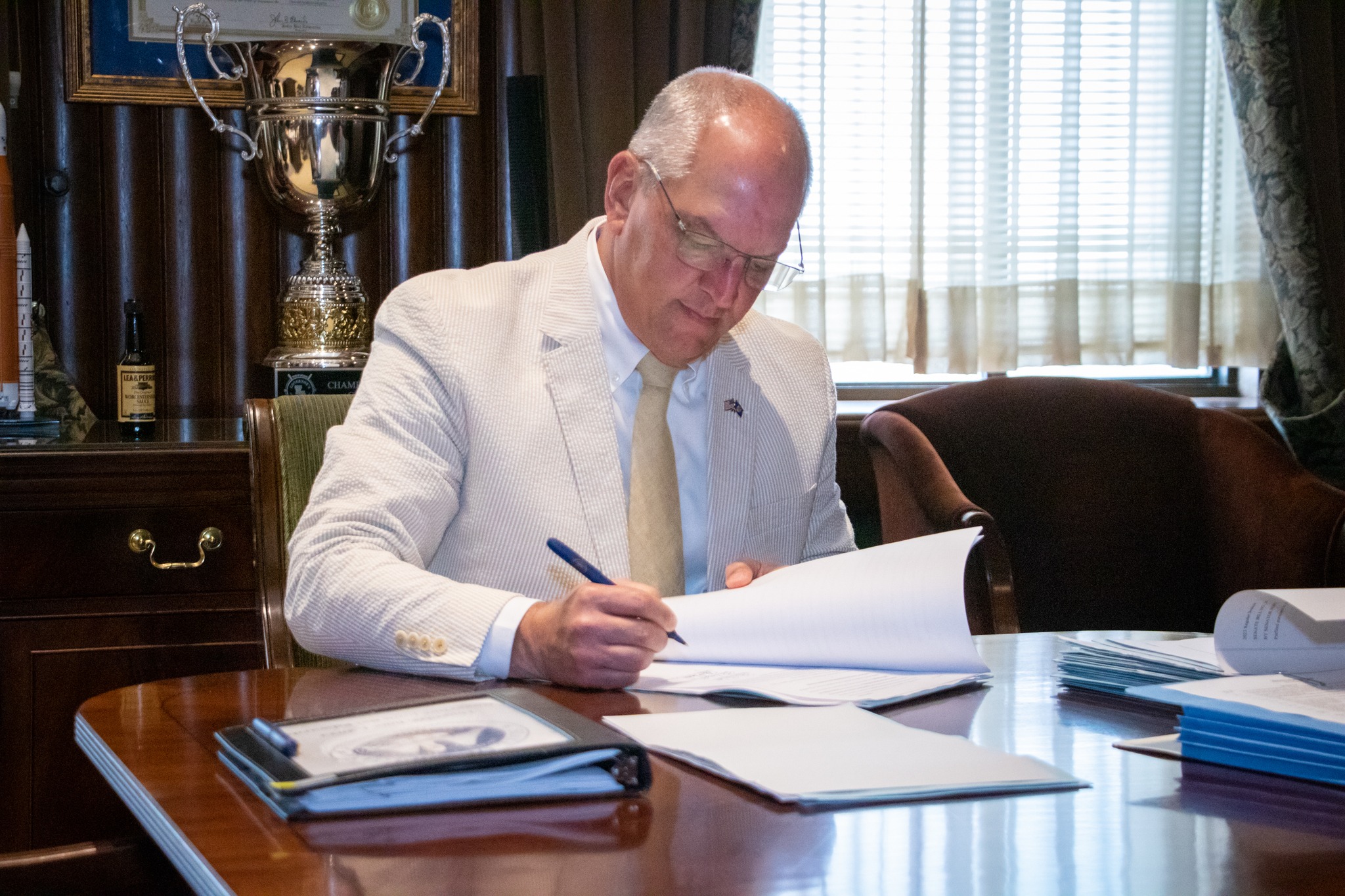 BATON ROUGE – The Louisiana state Senate on Monday, following a national conservative movement targeting LGBTQ+ youth, approved three measures that target LGBTQ+ rights. The bills now head to the state's Democratic Governor John Bel Edwards, one of which has spurred calls for the governor to veto from leading civil rights advocacy groups including the ACLU.
House Bill 648, a ban on trans youth gender-affirming health care, passed on a 29-10 vote that along party lines. HB 648 is the only bill of the three to receive a veto-proof majority vote in both House and Senate should the governor veto it, which sources say is highly likely.
"This extreme government overreach harms everyone in our state, especially transgender Louisianans, and we all deserve better," ACLU spokesperson Kari Elgin said in a statement.
The local newspaper, The Advocate reported, the Senate voted Monday for HB 466, the ban on talk of gender and sex in school classrooms, on a 29-9 vote, a two-thirds majority; and for HB Bill 81, the pronoun bill, on a 31-8 vote, also a two-thirds majority. However, the House passed each of those bills earlier in session without two-thirds majority votes.
Human Rights Campaign State Legislative Director and Senior Counsel Cathryn Oakley released the following statement:
"From doctors' offices to classrooms, Louisiana's extremist legislators show no shame in assaulting the freedoms of those different from them. Blocking teachers from providing the safe and inclusive spaces that LGBTQ+ youth so desperately need is an unconscionable act. There is absolutely nothing inappropriate about being LGBTQ+ or in acknowledging LGBTQ+ issues and people. Furthermore, denying transgender and non-binary youth access to best-practice, life-saving medical care puts their lives in very real danger.
These bills are a desperate and cruel effort by radical politicians in Louisiana to marginalize and erase the LGBTQ+ community, particularly transgender youth. The Human Rights Campaign strongly condemns these discriminatory bills and calls on Gov. Bel Edwards to veto them."
There was opposition to the trans youth healthcare ban from Senator Republican Committee Chairman Fred Mills, of Parks, joined who had joined with the Democrats in opposition. The bill killed by the Senate Health and Welfare Committee, which Mills is chair of on May 24, which was thought to have effectively killed the bill for this legislative session.
According to the Advocate after weeks of political maneuvering that saw it revived by the full Senate as political pressure mounted from conservative interest groups and then approved last week by a second Senate panel, sending it back to the full chamber.
Last month Mills, who expressed his trust in science and health care providers before joining Democrats in opposition.
"I guess I've always believed in my heart of hearts that a decision should be made by a patient and a physician," Mills said.
Speaking to the Advocate Monday, Mills said his vote was driven by his belief that decisions about medical care should remain between doctors and patients. He said Monday that blowback to his vote, which included threats from local and national conservatives, came as a surprise because he was unaware of the "cultural war" the issue was enmeshed in.
"This is probably one of the biggest blessings of my life, this controversy," he said. "I've been attacked nationwide by people with hate. But I do not hate these people. I know God blesses them."
Related: