March 14, 2019 at 11:38 am PDT | by Staff reports
USC Sr Associate Athletic Director fired over national cheating scandal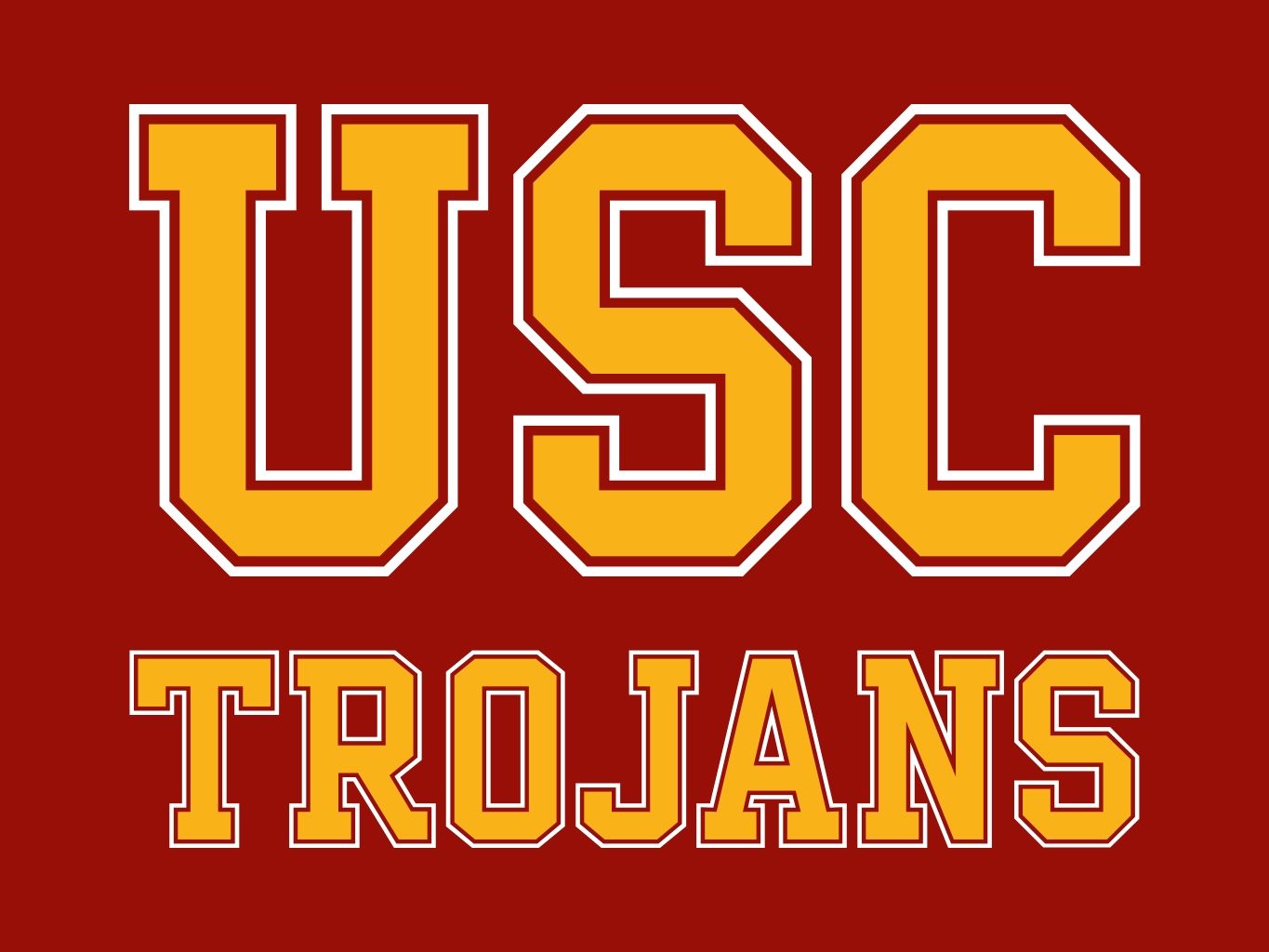 The University of Southern California's Senior Associate Athletic Director, Donna Heinel, PhD., has been fired by the university after Federal prosecutors charged her in an indictment unsealed Tuesday in U.S. District Court in Boston, Massachusetts in the sweeping admissions scandal which has affected some of the nation's elite universities and colleges.
Heinel, along with the university's head men's and women's water polo coach Jovan Vavic, were terminated for allegedly receiving bribes prosecutors charged totaling more than $1.3 million and $250,000, respectively. The indictment stated that both received monies in an effort to assist wealthy parents take advantage of relaxed admissions standards for athletes although their children were not legitimately being recruited as USC Trojan athletes.
Heinel, 57 a Philadelphia native, is a prominent member of the LGBTQ collegiate athletics community including a role with the NCAA's efforts to be more LGBTQ inclusive. She and her wife live in Los Angeles and are raising two children.
"We are aware of the ongoing wide-ranging criminal investigation involving universities nationwide, including USC," the university said in a statement. "USC has not been accused of any wrongdoing and will continue to cooperate fully with the government's investigation. We understand that the government believes that illegal activity was carried out by individuals who went to great lengths to conceal their actions from the university.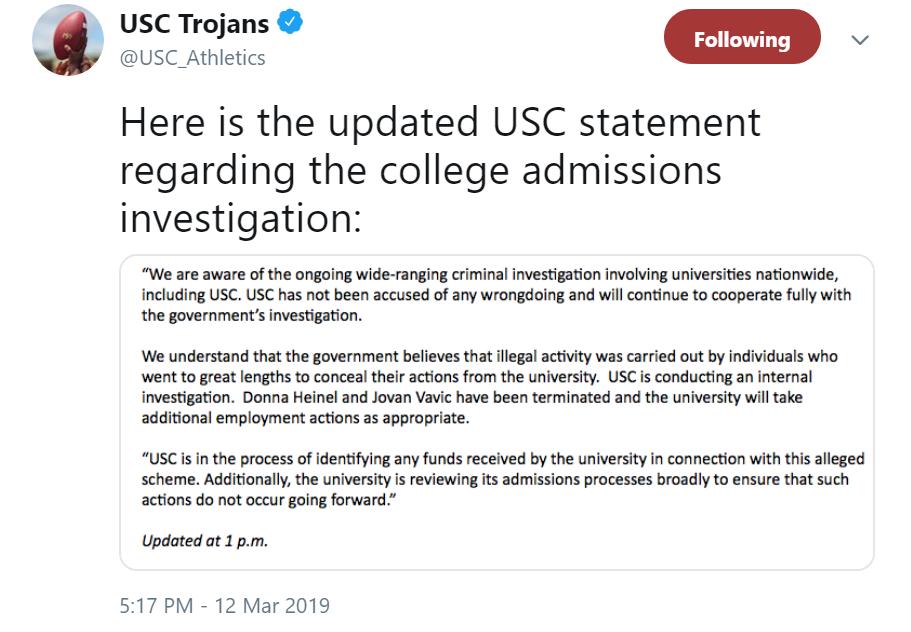 "USC is conducting an internal investigation. Donna Heinel and Jovan Vavic have been terminated and the university will take additional employment actions as appropriate.
"USC is in the process of identifying any funds received by the university in connection with this alleged scheme. Additionally, the university is reviewing its admissions processes broadly to ensure that such actions do not occur going forward."
A USC spokesperson told the Los Angeles Blade Thursday that there would be no further comment and directed the Blade to an open letter issued by USC Interim President Wanda M. Austin regarding college admissions investigation. (Letter Here)
"The federal government has alleged that USC is a victim in a scheme perpetrated against the university by a long-time Athletics Department employee, one current coach and three former coaching staff, who were allegedly involved in a college admissions scheme and have been charged by the government on multiple charges," Austin said. "At this time, we have no reason to believe that Admissions employees or senior administrators were aware of the scheme or took part in any wrongdoing—and we believe the government concurs in that assessment."
The Los Angeles Times reported that the other athletic departments named in the alleged racketeering conspiracy are Yale, Georgetown, Wake Forest, Stanford, Texas and the University of San Diego. The indictment states that, by accepting bribes to falsely designate students as recruited athletes, the coaches and administrators were "in the violation of the duty of honest services … owed to their employers, thereby facilitating the children's admissions to the universities."
Reporting by the Los Angeles Times and the staff of the LA Blade