Human Rights Campaign and UCLA to host 2020 Democratic presidential forum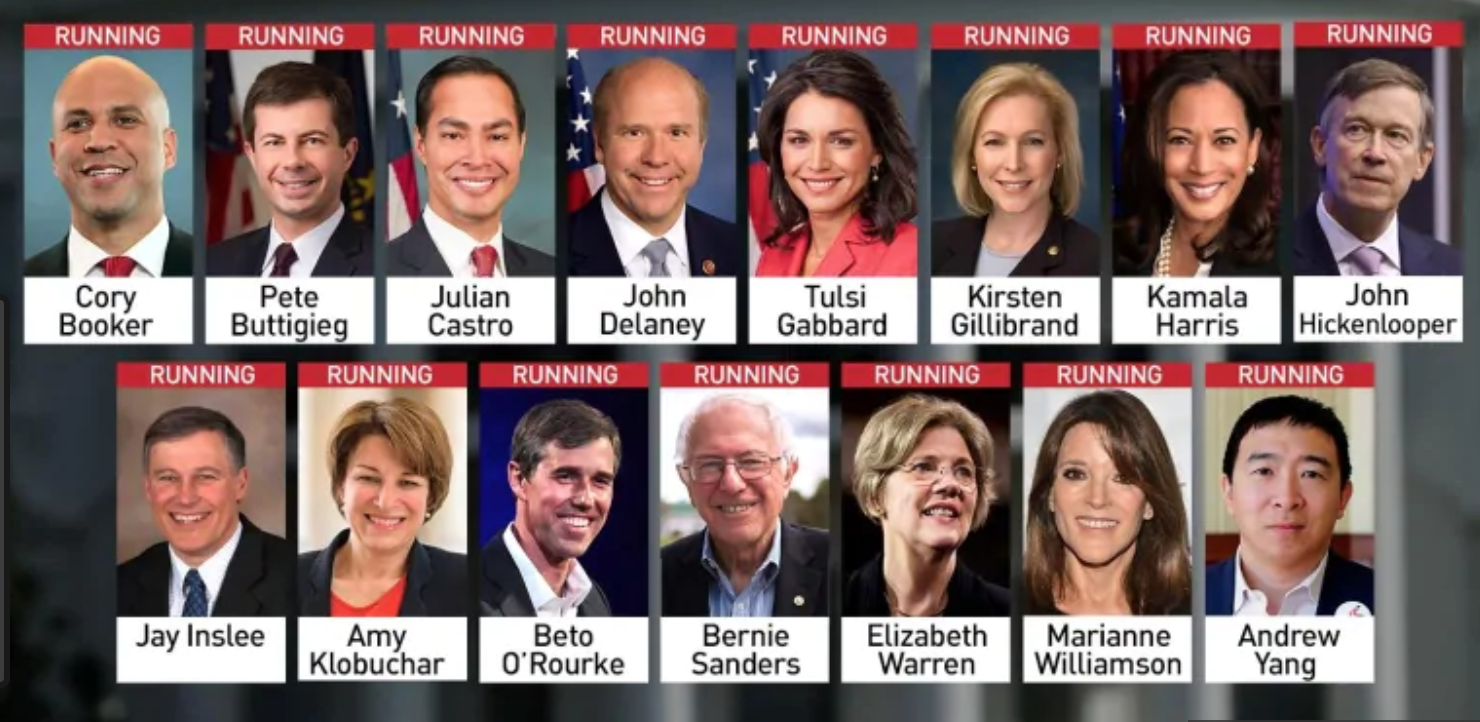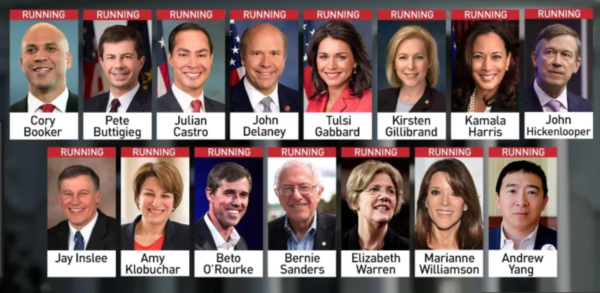 The Human Rights Campaign Foundation will co-host a presidential forum for 2020 Democratic candidates in conjunction with the UCLA Luskin School of Public Affairs this October. The forum will be dedicated to LGBTQ rights and issues of equality.
The forum will feature a succession of candidates sharing and being questioned about their agendas and policy positions before a live audience on Thursday, October 10, 2019 in UCLA's historic Royce Hall, which can seat approximately 1,800 people. The event will take place the night before National Coming Out Day, which HRC now oversees. Last year, HRC commemorated the 30th anniversary of NCOD, founded in LA in 1988 by Jean O'Leary and Rob Eichberg (see 1988 video of Jean and Rob announcing NCOD here).
The forum is part of UCLA's Luskin Lecture Series, which "enhances public discourse on topics relevant to the betterment of society," according to a press release. The Luskin series has previously worked with the UCLA LGBTQ Center  on other events. UCLA has a long history of associating with LGBTQ people—the late judge Rand Schrader was openly gay in the early 1970s as a law student; now the law school is well known for the Williams Institute.
The criteria for candidate participation is akin to other presidential candidate forums and debates for Democratic candidates: at least a one percent showing in three separate national polls or having received contributions from 65,000 different people in 20 different states.
HRC Foundation has hosted two other forums—one in 2004 that included Sen. John Kerry (who became the Democratic presidential nominee); Rep. Dennis Kucinich; Sen. Carol Moseley Braun (America's first African American US Senator); Vermont Gov. Howard Dean (who signed the historic civil unions bill); Sen. Joe Lieberman (Al Gore's Vice Presidential nominee in 2000); Rev. Al Sharpton; and former House Speaker Richard Gephardt.
The Visible Vote '08 forum on August 9, 2007, was broadcast on cable by forum co-host LOGO. This one made national news. Moderated by Margaret Carlson, the panelists were HRC'S Joe Solmonese; New York Daily News editorial page writer and In The Life reporter Jonathan Capehart; and singer Melissa Etheridge. The candidates were New York Sen. Hillary Clinton; Illinois Sen. Barack Obama; Sen. Mike Gravel; Rep. Dennis Kucinich; former Sen. John Edwards (before his affair was exposed); and New Mexico Gov. Bill Richardson.
Etheridge asked Clinton why her husband threw gays under the bus; Capehart asked Obama if he's stand up to the homophobia in the black church; and Richardson, already having raised eyebrows for having used a gay slur in Spanish on a radio show, draws audible gasps when Etheridge asks: "Do you think homosexuality is a choice, or is it biological?" Richardson doesn't hesitate: "It's a choice." His campaign immediately tried to clean it up with blogger Pam Spaulding—to no avail. His candidacy was essentially doomed after that. (Read the entire transcript here.)
There is no information yet if the same format will be followed or who the moderator or panelists might be. But it's the real deal – and it's happening at an important time when STILL in America, LGBTQ individuals are second class citizens. In 30 states, LGBTQ people can STILL be not refused employment, not promoted, or fired simply because of their sexual orientation or gender identity. LGBTQ people can also be refused housing or evicted or denied public accommodations and services simply for living an authentic life. Additionally, 35 states still permit the junk science practice called "conversion therapy," which California has officially deemed psychological child abuse.
And, despite the heartwarming videos produced as a result of the "It Gets Better" project following a rash of gay teen suicides, LGBTQ youth STILL face incredibly bullying and rejection. Additionally, according to FBI hate crimes statistics from 2017, there's been a surge in hate crimes disproportionately affecting LGBTQ people, black people and religious minorities such as Jews and Muslims. And there's what some have called an epidemic of murders of transgender people—at least 100, most of whom are trans women of color —since the beginning of 2015.
"If any LGBTQ person were to take a cross-country drive from HRC headquarters in Washington, D.C., to UCLA's campus, their rights and protections under the law would change dozens of times at every city line and state border," HRC President Chad Griffin says in a press release. "Millions of LGBTQ people will have their rights on the ballot in 2020 — but today we are also a powerful voting bloc that will help determine the outcome. We're excited to partner with UCLA and create an opportunity to hear candidates' agendas for moving equality forward."
"The Luskin School of Public Affairs is dedicated to enhancing the well-being of all Americans through an informed electorate and educated social leaders," said Gary Segura, dean of UCLA Luskin. "We are beyond excited to partner with the Human Rights Campaign in raising LGBTQ issues and the policy stances of candidates to greater public attention in this cycle. UCLA is the perfect host for this conversation."
HRC reports that: "on Election Day 2018, exit polling showed that more than seven million LGBTQ voters — six percent of total turnout — cast ballots, making the difference in key races from coast to coast. The new pro-equality majority in the U.S. House of Representatives has already taken action; Speaker Nancy Pelosi has made it a top priority to pass the Equality Act, a federal LGBTQ civil rights bill that will provide consistent and explicit non-discrimination protections for LGBTQ people from coast to coast. This legislation was introduced with unprecedented support from members of Congress, national advocacy organizations and leading U.S. companies."
Tyre Nichols' arrest & fatal beating video released by Memphis PD
"We want peace. We do not want any type of uproar. We do not want any type of disturbance. Please, please, protest, but protest safely."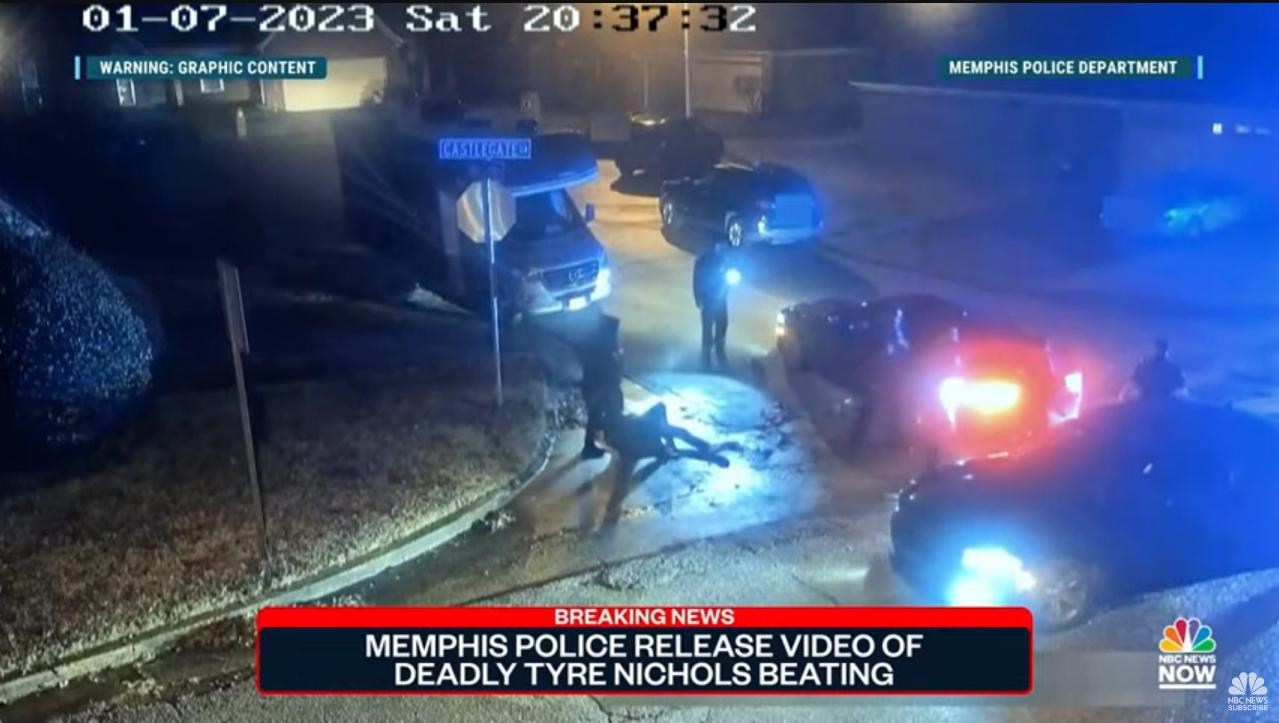 MEMPHIS – Three videos consisting of both body cam footage and street surveillance footage, were made public by the city of Memphis Police Department Friday evening showing the violent arrest and beating of Memphis resident 29-year-old Tyre Nichols.
Nichols died 3 days after he was beaten by police in a traffic stop in the Hickory Hill neighborhood around 8:22 p.m. Jan. 7, in an altercation Memphis Police Chief CJ Davis described saying, "In my 36 years in law enforcement, I don't think I have witnessed the disregard for a human being displayed in this video."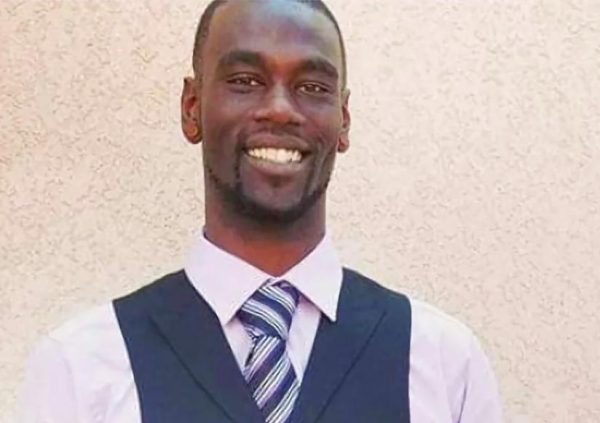 Shelby County Tennessee District Attorney Steve Mulroy announced Thursday that five now-former Memphis Police officers — Tadarrius Bean, Demetrius Haley, Emmitt Martin III, Desmond Mills Jr., and Justin Smith — were fired for misconduct, and indicted by a grand jury Thursday and taken into custody.
Each is charged with second-degree murder, aggravated assault, two counts of aggravated kidnapping, two counts of official misconduct and official oppression. By Friday morning, they had posted bond.
As news of the beating and death spread beyond Tennessee, officials expressed concern that release of the footage would touch off violent protest in reaction.
The attorneys and family of Tyre Nichols asked for justice for their son, and peace in their city, at a press conference in Memphis on Friday Memphis CBS News affiliate WREG News 3 reported.
Speakers included family members, attorneys Ben Crump and Antonio Romanucci and Van Turner, president of the Memphis branch NAACP.
Rodney Wells, Tyre Nichols' stepfather, said that he initially wanted first-degree murder charges against the officers, but the family is satisfied with second-degree murder.
He pleaded for peace in Memphis Friday night.
"We want peace. We do not want any type of uproar. We do not want any type of disturbance," Wells said. "Please, please, protest, but protest safely."
Protests are underway in Memphis after police released more than an hour of footage in the case with some major highways temporarily shut down.
Other protests were organized in New York City, as well as Sacramento, Los Angeles, Atlanta, Philadelphia and Seattle, with police at the ready for potential violence.
The White House held a joint emergency call Friday with the mayors of at least 16 cities before the video's release "to brief them on federal preparations in support of state and local leaders."
"Participating mayors shared their perspectives on how important it is to recognize the pain felt by communities across this country, be prepared in advance with a game plan to provide adequate community support, and to reinforce the importance of peace and calm during these difficult moments," the White House said in a statement about the call, which included cities from New York City, to Atlanta, Los Angeles, Washington D.C., Seattle and Portland.
The Los Angeles Police Department issued a statement condemning the actions of the Memphis officers and calling for demonstrations to remain peaceful.
"The accounts of the circumstances of this heinous crime and the criminal actions of those involved are reprehensible," the LAPD said.
"The Department will do all within its power to ensure the lawful expression of the public's anger and frustration is protected and prepared to facilitate those wishing to exercise their First Amendment rights."
The Los Angeles County Sheriff's Department told local media that it is preparing for the possibility of disturbances after the footage is made public. and is coordinating with other state, local and federal agencies.
"Our patrol stations and specialized units remain in a state of readiness to respond to any disturbances that might occur," the LASD said.
"The Sheriff's Department supports the first amendment and the people's right to protest."
Speaking with reporters as he prepared to depart for Camp David at the White House Friday evening, President Biden said that he had spoken with Nichols' mother earlier in the day prior to the video footage release for about 10 or 15 minutes.
"I spoke with Tyre's mother and expressed my condolences and told her that I was going to be making the case to the Congress to pass the George Floyd Act. We should get this under control. I can only do so much on the executive order at the federal level," Biden said. "I was really pleased that she called for peaceful protest, no violence," he added.
When asked about the potential for violence Biden said:
"I'm obviously very concerned about it. But I think she has made a very strong plea. She's obviously in enormous pain. I told her I had some idea of what that loss is like and although it is impossible to believe now, a time will come when his memory brings a smile before a tear."
The White House released a statement from the President that said in part:
"Like so many, I was outraged and deeply pained to see the horrific video of the beating that resulted in Tyre Nichols' death. It is yet another painful reminder of the profound fear and trauma, the pain, and the exhaustion that Black and Brown Americans experience every single day.

My heart goes out to Tyre Nichols' family and to Americans in Memphis and across the country who are grieving this tremendously painful loss. The footage that was released this evening will leave people justifiably outraged. Those who seek justice should not to resort to violence or destruction. Violence is never acceptable; it is illegal and destructive. I join Mr. Nichols' family in calling for peaceful protest."
California Governor Gavin Newsom issued a statement in response to the Memphis Police Department's body camera footage being released, showing the deadly actions that took the life of Tyre Nichols, a Sacramento native, and led to the charging of five since fired Memphis Law Enforcement Officers.
"Jennifer and I send our deepest condolences to the family and friends of Tyre Nichols. Tyre Nichols should be alive today. The video released shows abhorrent behavior and these officers must be held accountable for their deadly actions and clear abuse of power," said Governor Newsom. "Today, we are a country in mourning, and must continue our work nationwide to push reforms to prevent excessive use of force and save lives."
"Tonight, we saw ferocious violence from an out-of-control herd," said Los Angeles Mayor Karen Bass.
Late in the evening Friday the Office of the Vice President Kamala Harris released a statement from the Vice President on Nichols:
"Tyre Nichols should have made it home to his family. Yet, once again, America mourns the life of a son and father brutally cut short at the hands of those sworn to protect and serve. The footage and images released tonight will forever be seared in our memories, and they open wounds that will never fully heal.

The persistent issue of police misconduct and use of excessive force in America must end now.

I join President Biden in his call for accountability and transparency. We must build trust—not fear—within our communities."

VIDEO COURTESY OF KTLA:
TYRE NICHOLS VIDEO VIEWER DISCRETION ADVISED, GRAPHIC CONTENT AND LANGUAGE WARNING.