New Bill Outlines Protections For Incarcerated Trans Californians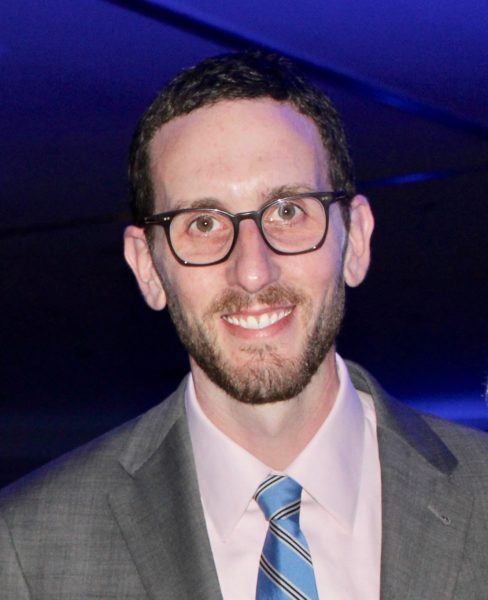 An amended bill protecting transgender individuals, SB132 from out San Francisco Democratic Sen. Scott Wiener, was introduced Monday, March 18 and is scheduled for legislative action next month. The bill would protect transgender inmates incarcerated in California's correctional system from the violence that frequently arises when they are housed according to their birth-assigned gender instead of their actual gender identity,
"This bill will save lives and will enable trans women serving sentences in California prisons to avoid some of the worst horrors they currently face on the inside," said Shawn Meerkamper, Senior Staff Attorney, for the Oakland-based Transgender Law Center. "California is falling behind on this issue, and for our communities' sake, it desperately needs to catch up."
A spokesperson for the Department of Corrections and Rehabilitation (CAL-CDCR) confirmed to the Los Angeles Blade that often the risk of violence, including sexual violence, leads to trans inmates being placed in isolation, also known as special custody units, "for their own protection."
Removing them from the general population and placing them in limited housing access or solitary confinement curtails access to services like rehabilitative programming, educational programming, religious programming, and work opportunities, all of which has been proven to reduce recidivism and further rehabilitation efforts.
The legislation requires:
During the initial intake process, CDCR record the individual's self-reported gender identity, preferred first name, preferred pronouns and honorifics, and preferred gender identity of any officer who may conduct a lawful body search on the individual.
House people according to their gender identity, unless a specifically articulated security concern counsels otherwise, or the individual believes it would be safer to be housed according to their birth gender.
All staff and contractors of CDCR to consistently use the gender pronoun, honorific, and preferred name the individual has specified in all verbal and written communications with and regarding that individual.
"Transgender people deserve basic dignity, respect, and safety while incarcerated, and we should respect the gender identity of all individuals regardless of their current situation," Wiener said in a press release. "To house transgender individuals in facilities that do not correspond with their gender identity puts these individuals at great risk of physical assault and sexual victimization, and reduces their access to programming that creates a successful transition from prison back to their community."
Currently, CAL-CDCR houses incarcerated trans individuals based on their assigned sex at birth, unless they have undergone gender-affirming surgery or have received a medical evaluation and been referred to a classification committee. This leaves many trans inmates stranded and at risk in correctional facilities. The bill says trans inmates who don't undergo gender-affirming surgery should be housed according to their gender identity – period.
"Having Trans people having the autonomy to choose where they want to be housed when they have to do time in a state prison is in a way liberating," said Bamby Salcedo, President of the LA-based TransLatin Coalition, a co-sponsor of the bill. "It gives people the autonomy to take agency to their own identification and where they can spend their time while incarcerated."
US condemns murder of prominent transgender activist in Guatemala
Andrea González murdered days after vice president visited country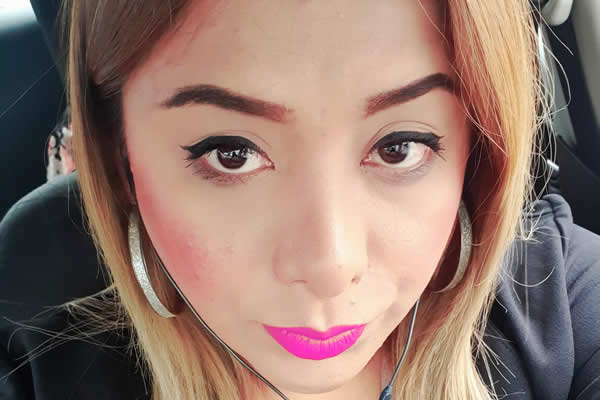 GUATEMALA CITY — The U.S. has condemned the murder of a prominent transgender activist in Guatemala.
Reports indicate Andrea González, executive director of Organización Trans Reinas de la Noche, a trans advocacy group, was shot to death in broad daylight on June 11 near her home in Guatemala City. Las Reinas de la Noche in a statement posted to its Twitter page mourned González.
"Reinas de la Noche is in mourning over the irreparable loss of Andrea González, a leader and activist for the human rights of trans people," said Reinas de la Noche. "Her legacy will endure in each one of us, and her light will never be extinguished."
🇬🇹 #HistoriasDeVida 🏳️⚧️

Las Reinas de la Noche nos encontramos de duelo por la perdida irreparable de Andrea González, lideresa y activista por los derechos humanos de las personas Trans, su legado perdura en cada una de nosotras, que su luz nunca deje de brillar. pic.twitter.com/0jhEphoaan

— OTRANS Guatemala (@InfoOTRANS) June 12, 2021
The U.S. Embassy in Guatemala noted González participated in the State Department's International Visitors Leadership Program that invites human rights activists, journalists and civil society members to the U.S. to meet with their counterparts and American officials.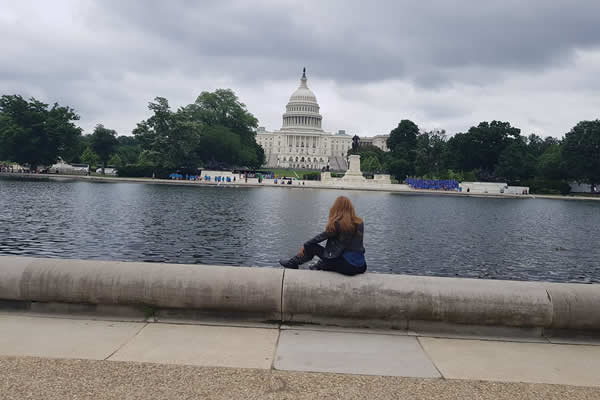 González also worked with the U.S. Agency for International Development.
"The U.S. Embassy in Guatemala mourns the death of Andrea González," said the embassy in a statement.
Lamentamos la muerte de Andrea González, directora de Junta Directiva @InfoOTRANS, exbecaria #IVLP @StateDept y colaboradora de @USAIDGuate. pic.twitter.com/ZByrRELpES

— US Embassy Guatemala (@usembassyguate) June 12, 2021
USAID Administrator Samantha Power and U.S. Ambassador to Guatemala William Popp on Wednesday visited Reina de las Noche's headquarters to express their condolences over González's murder.
.@PowerUSAID y #EmbPopp expresaron a @InfoOTRANS sus condolencias por fallecimiento de Andrea González, exbecaria @StateIVLP y colaboradora @USAIDGuate. Somos orgullosamente diversos en identidad, pero unidos en el compromiso compartido con la libertad y la dignidad de todos. pic.twitter.com/oPZXxgbrqI

— US Embassy Guatemala (@usembassyguate) June 17, 2021
Acting Assistant Secretary of State for Western Hemisphere Affairs Julie Chung in a statement noted González was killed days after Cecy Ixpata, who was also affiliated with Reinas de la Noche, was killed in Salamá, the capital of Guatemala's Baja Verapaz department.
Salamá is roughly three hours northeast of Guatemala City.
"We condemn the outrageous murders of two transgender women in Guatemala," said Chung. "We believe all such violence must be investigated and the perpetrators held accountable."
Chung added the murders are "particularly saddening as we celebrate the contributions of LGBTQI+ activists around the world during Pride month."
We condemn the outrageous murders of two transgender women in Guatemala. We believe all such violence must be investigated and the perpetrators held accountable.

Particularly saddening as we celebrate the contributions of LGBTQI+ activists around the world during #PrideMonth.

— Julie Chung (@WHAAsstSecty) June 14, 2021
Violence and discrimination based on gender identity remains widespread in Guatemala.
Two activists who work with LGBTQ Guatemalans and Guatemalans with HIV/AIDS are among the 18 members of Guatemala civil society who participated in a roundtable with Vice President Kamala Harris in Guatemala City on June 7.
Harris has previously noted that violence based on gender identity is one of the "root causes" of migration from Guatemala and other Central American countries. State Department spokesperson Ned Price last month noted to the Blade during an interview ahead of the International Day Against Homophobia, Biphobia and Transphobia that protecting LGBTQ migrants and asylum seekers is one of the Biden administration's global LGBTQ rights priorities.
Anti-LGBTQ Colorado baker loses Trans birthday cake court case
Phillips violated Colorado's ant-discrimination law citing the fact that at issue was a 'product' not freedom of speech or expression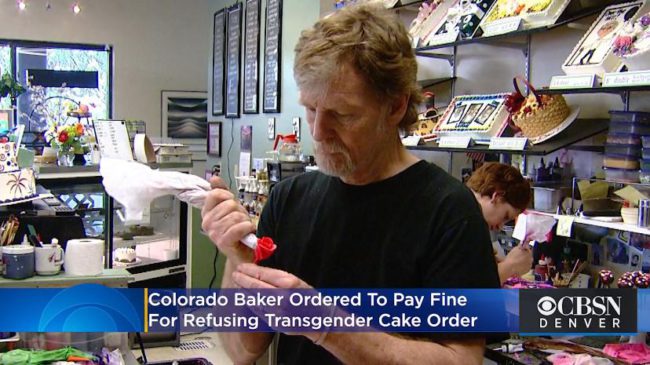 DENVER – A Colorado State District Court Judge ruled against the baker who had previously refused to bake a cake for a same-sex wedding and won at the U.S. Supreme Court a partial narrow victory in that case in 2018.
CBSN Denver reported that Denver District Judge A. Bruce Jones order found that Jack Phillips violated Colorado's anti discrimination law Tuesday, citing the fact that at issue was a 'product' not freedom of speech or expression.
In court documents, Jones said that Phillips refusal to make the plantiff, Autumn Scardina a cake made with blue icing on the outside and pink on the inside to celebrate her gender transition on her birthday because of her transgender status but without a written message, was in violation of the law. Phillips was ordered to pay a $500 fine.
Jones noted in his ruling that Phillips testified during a trial in March that 'he did not think someone could change their gender' and he would not celebrate "somebody who thinks that they can."
"The anti-discrimination laws are intended to ensure that members of our society who have historically been treated unfairly, who have been deprived of even the every-day right to access businesses to buy products, are no longer treated as 'others,'" the judge wrote.
The Scottsdale, Arizona based Alliance Defending Freedom, an anti-LGBTQ legal group that has been place on the Southern Poverty Law Center's Hate Watch List for spreading propaganda and lies about LGBTQ people, told CBSN that the group would appeal Jones' ruling.
"Radical activists and government officials are targeting artists like Jack because they won't promote messages on marriage and sexuality that violate their core convictions," ADF's general counsel, Kristen Waggoner, said in a media statement.
The maximum fine for each violation of Colorado's Anti-Discrimination Act is $500. But it was not clear from the ruling if the fine was for the two attempts that Scardina made to order the cake or just one.
BREAKING: A court has ruled Jack Phillips should be punished for not designing a cake celebrating a gender transition, an act that would violate his conscience.

Jack has been enduring this harassment for a decade and it must STOP.@AllianceDefends will appeal this decision.

— Kristen Waggoner (@KWaggonerADF) June 16, 2021
Supreme Court rules for religious agency rejecting LGBTQ families
A key portion of the Roberts decision that could limit its reach is language specific to Philadelphia's contract with the city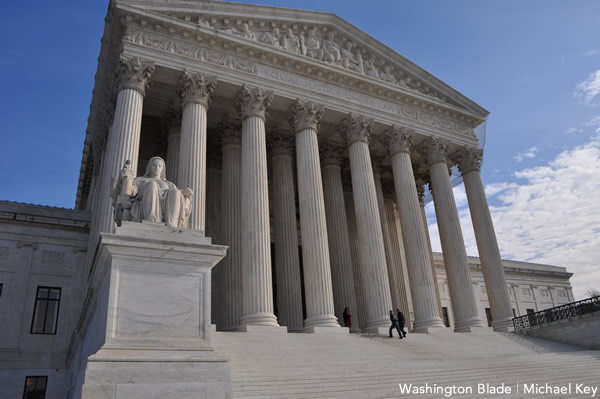 WASHINGTON – In a ruling released Thursday, the U.S. Supreme Court ruled decided in favor of a religious-affiliated foster care agency seeking to refuse child placement into LGBTQ homes, determining the City of Philadelphia's enforcement of a contract with non-discrimination provisions violates freedom of religion under the First Amendment.
In a surprise twist, the ruling was unanimous with nine justices on the court agreeing to the result in favor of Catholic Social Services, with Chief Justice John Roberts writing the opinion. As noted by SCOTUSblog, the court seemed much more divided in oral arguments, although inclined to rule for the foster care agency.
"The refusal of Philadelphia to contract with CSS for the provision of foster care services unless the agency agrees to certify same-sex couples as foster parents cannot survive strict scrutiny and violates the Free Exercise Clause of the First Amendment," Roberts writes.
Although Catholic Social Services had also contended a freedom of speech right under the First Amendment to reject same-sex couples, Roberts adds the court didn't reach a conclusion on that part of the argument.
Marianne Duddy-Burke, executive director of the Catholic LGBTQ group DignityUSA, condemned the decision in a statement immediately after it was handed down.
"Today, the well-being of our country's most vulnerable children has been sacrificed to preserve tax-payer funded discrimination for a powerful group of religious institutions," Duddy-Burke said. "The Supreme Court just decreased the number of homes available to our youth in foster care, making what was already a crisis worse. Same-sex couples are seven times more likely than straight couples to adopt or be foster parents and are more likely to have trans-racial families. This ruling means tens of thousands of children may never have a family to love and support them."
The Supreme Court reversed and remanded decision of the U.S. Third Circuit of Court of Appeals, which had ruled in favor of City of Philadelphia enforcing its contract with Catholic Social Services. Both the appeals courts and the lower trial court had come to the opposite conclusion of the U.S. Supreme Court.
A key portion of the Roberts decision that could limit its reach is language specific to Philadelphia's contract with the city allowing for discretion on enforcement, which he says means the measure isn't generally applicable measure.
"Section 3.21 of the contract requires an agency to provide services defined in the contract to prospective foster parents without regard to their sexual orientation," Roberts writes. "But section 3.21 also permits exceptions to this requirement at the 'sole discretion' of the Commissioner. This inclusion of a mechanism for entirely discretionary exceptions renders the non-discrimination provision not generally applicable."
David Flugman, a lawyer at the New York-based Selendy & Gay PLLC whose practice includes LGBTQ rights, said in a statement the technical nature of the Fulton is "sure to invite even more litigation."
"Today the Supreme Court held, on narrow, technical grounds, that the City of Philadelphia's attempt to ensure that Catholic Charities abide by the same non-discrimination provisions applicable to all other city contractors could not withstand Catholic Charities' religious right to refuse to screen loving same-sex couples to act as foster parents," Flugman writes. "The Court did not take up Catholic Charities' invitation to scuttle the 30 year-old test for free exercise claims that was announced in Smith v. Employment Division, which held that a neutral law of general applicability could survive even if it burdens religious practice."
Notably, although the City of Philadelphia in addition to the contract it struck with Catholic Social Services has in a place LGBTQ non-discrimination ordinance, the Supreme Court determines that measure doesn't apply in the context of foster care services because it's limited to the services "made available to the public."
"Certification is not 'made available to the public' in the usual sense of the words," Roberts writes. "Certification as a foster parent is not readily accessible to the public; the process involves a customized and selective assessment that bears little resemblance to staying in a hotel, eating at a restaurant, or riding a bus."
Fatima Goss Graves, CEO of the National Women's Law Center, said in a statement the decision from the Supreme Court "is a harmful loss to the children in the foster care system in Philadelphia as well as the countless LGBTQ parents."
"Weakening the government's ability to protect their civil rights is hardly in their best interest, and we're committed to ensuring this loophole is not stretched to further justify hatred or prejudice," Graves added. "We must protect the right of every person to live without fear of discrimination because of who they are or who they love, and we must hold that value particularly close when it comes to the best interest of LGBTQ youth and the families who love them."