LGBT people urged to be counted in 2020 U.S. Census
Question on same-sex relationships to be included in questionnaire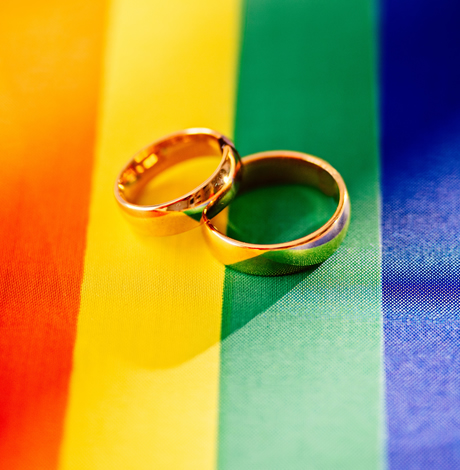 The D.C.-based National LGBTQ Task Force was part of a coalition of more than 15 national civil rights and progressive advocacy groups that launched a campaign last week to encourage members of marginalized communities to make sure they are counted in the 2020 U.S. Census.
In a development that LGBT activists view as a positive change, the 2020 U.S. Census questionnaire will explicitly ask couples living together to define their relationship to their partners in a new way – as "same-sex" or "opposite-sex" partners.
Although the 2000 and 2010 U.S. Census counted same-sex couples through questions about gender and relationships, the newly worded questionnaire in 2020 is expected to provide a more accurate count of the number of same-sex couples in the United States.
However, to the disappointment of LGBT advocacy organizations, Census officials declined to include in the 2020 questionnaire questions asking about a person's sexual orientation and gender identity so that non-coupled LGBT people could be counted.
Nevertheless, the National LGBTQ Task Force has said it's important for all LGBT people to take part in the 2020 census.
"Over-counts of privileged people and undercounts of marginalized people reinforce systems of power and oppression in this country," the Task Force said in a statement. "That's why the Task Force is working with our colleagues in the LGBTQ and social justice movements to ensure that all of us, and especially people from marginalized communities, are counted in the 2020 Census," the statement says.
"Although the Census doesn't explicitly ask about our sexual orientation and gender identity, it is still critical for us to be counted on the 2020 Census," the Task Force statement says, adding, "We need to be counted so our communities can: Get access to federal funds for programs like SNAP, Medicaid, and public housing; have representation in our state, local, and federal government; and enforce our civil rights."
The Williams Institute, an LGBT think tank affiliated with the UCLA Law School, has used data on same-sex couples obtained from the 2000 and 2010 U.S. Census to extrapolate an estimated count of all LGBT people in the U.S. But former Williams Institute official Gary Gates has said it would have been far better if the Census counted LGBT people directly.
National LGBTQ Task Force spokesperson JR Russ said the group has created a "Queer the Census 2020" page on its website that will be updated each month to inform LGBT people on how the Census will impact them and how they can best participate in the Census. The page can be accessed via the taskforce.org.
Iowa's Supreme Court upholds anti-LGBTQ hate crime conviction
Robert Clark Geddes, 27, of Boone, Iowa, was arrested after leaving handwritten notes reading, "Burn that gay flag"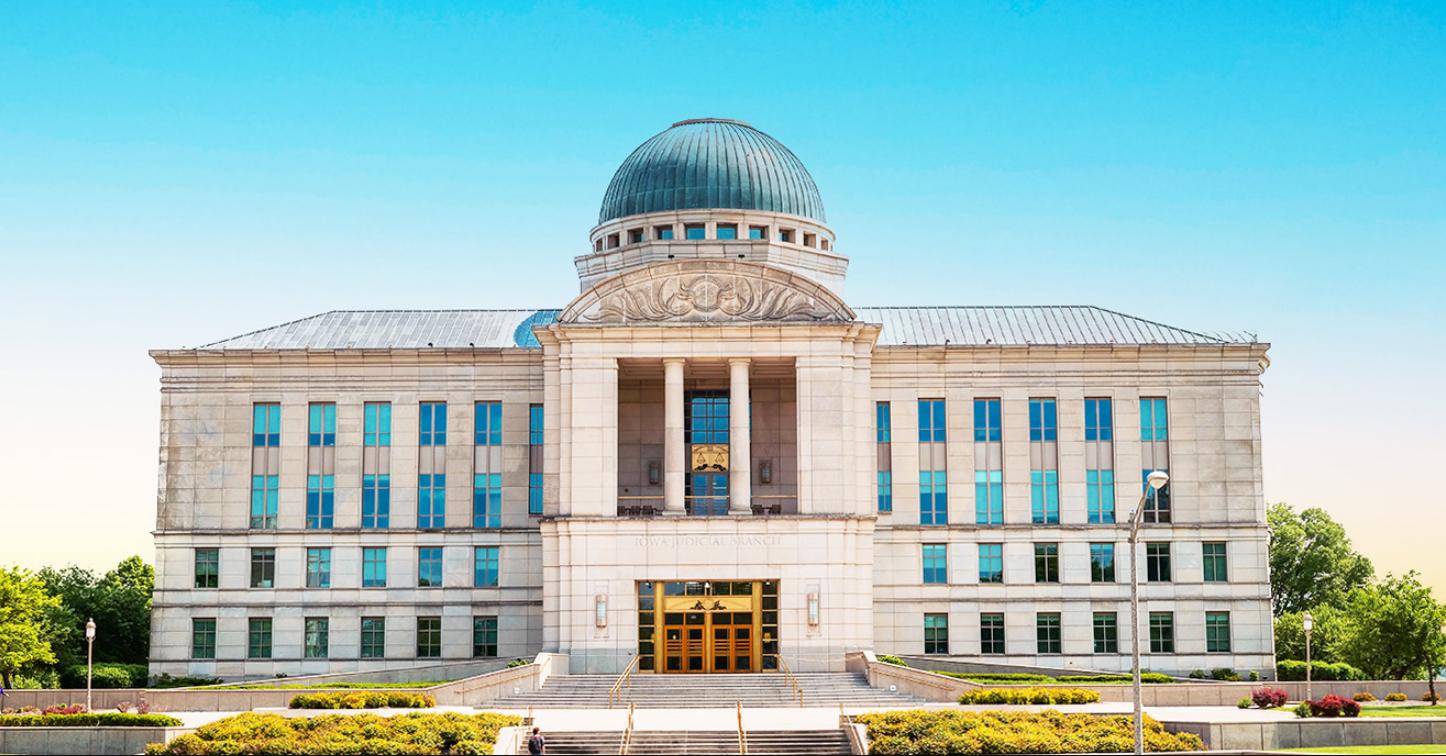 DES MOINES, Iowa – The Iowa State Supreme Court on December 1, upheld the conviction of a man who left threatening notes on the homes of people displaying LGBTQ Pride flags during the June 2021 Pride month.
Robert Clark Geddes, 27, of 1814 Eighth Street in Boone, Iowa, was arrested after leaving handwritten notes reading, "Burn that gay flag," at four different houses in this small hamlet of 12,000 located 49 miles northwest of Iowa's capital city.
According to a local media outlet, the Perry News in its June 23, 2021 reporting, Boone City Council member Elijah Stines was one of the victims of the hate crimes.
"Let me be very clear," Stines said on Facebook. "I will never back down from standing up for the lives of my LGBTQ friends, family, constituents and all members of our community. My house was one of five locations in my ward alone that I know of that received a similar cowardly note this weekend. To everyone in the Boone LGBTQ community: There are so many more people here who will stand with you and ensure your safety than would threaten it. Call on us any time!"
Investigators determined that the four notes were "linked together by consistent handwriting, matching paper tear marks and marker bleed through on each page," according to court records.
The victims were "annoyed and alarmed" by the notes, and Geddes "had no legitimate purpose to be on the property other than commit a public offense," according to court records.
Associate Judge Stephan A. Owen, for the Iowa District Court for Boone County, found Geddes guilty and sentenced him to up to two years of probation.
On September 14, 2023, he appealed his convictions for trespass as a hate crime, arguing that the evidence of guilt was insufficient and that the convictions violated his constitutional rights of free speech and due process.
In its Friday ruling the high court disagreed noting: "The individuals' display of the LGBTQ+ flag or flag decal on their own properties was an exercise of First Amendment rights; the defendant's surreptitious entry onto those properties to post his harassing notes was not."
The Associated Press reported that as the court noted, the rainbow flag has come to symbolize support for LGBTQ+ rights. The majority said the state statute in question does not criminalize speech, but rather conduct with a specific intent — trespassing because the property owners or residents had associated themselves with a protected class.
The AP also reported that in his dissent, Justice Matthew McDermott said there was no evidence in the record that the recipients of Geddes' notes were members of the LGBTQ+ community or whether he believed they were, nor whether any of the residents had an "association with" an actual person in those protected classes. He noted that the Legislature chose the words "association with" rather than "solidarity with" when it wrote the hate crime law.
"As a symbol, a flag doesn't independently create or express actual association with particular persons," McDermott wrote, adding that, "Not everyone who displays a pirate flag is associated with actual pirates."
Related: