Rep. Adam Schiff on surviving Trump, Pete Buttigieg and the Tom Perez obstruction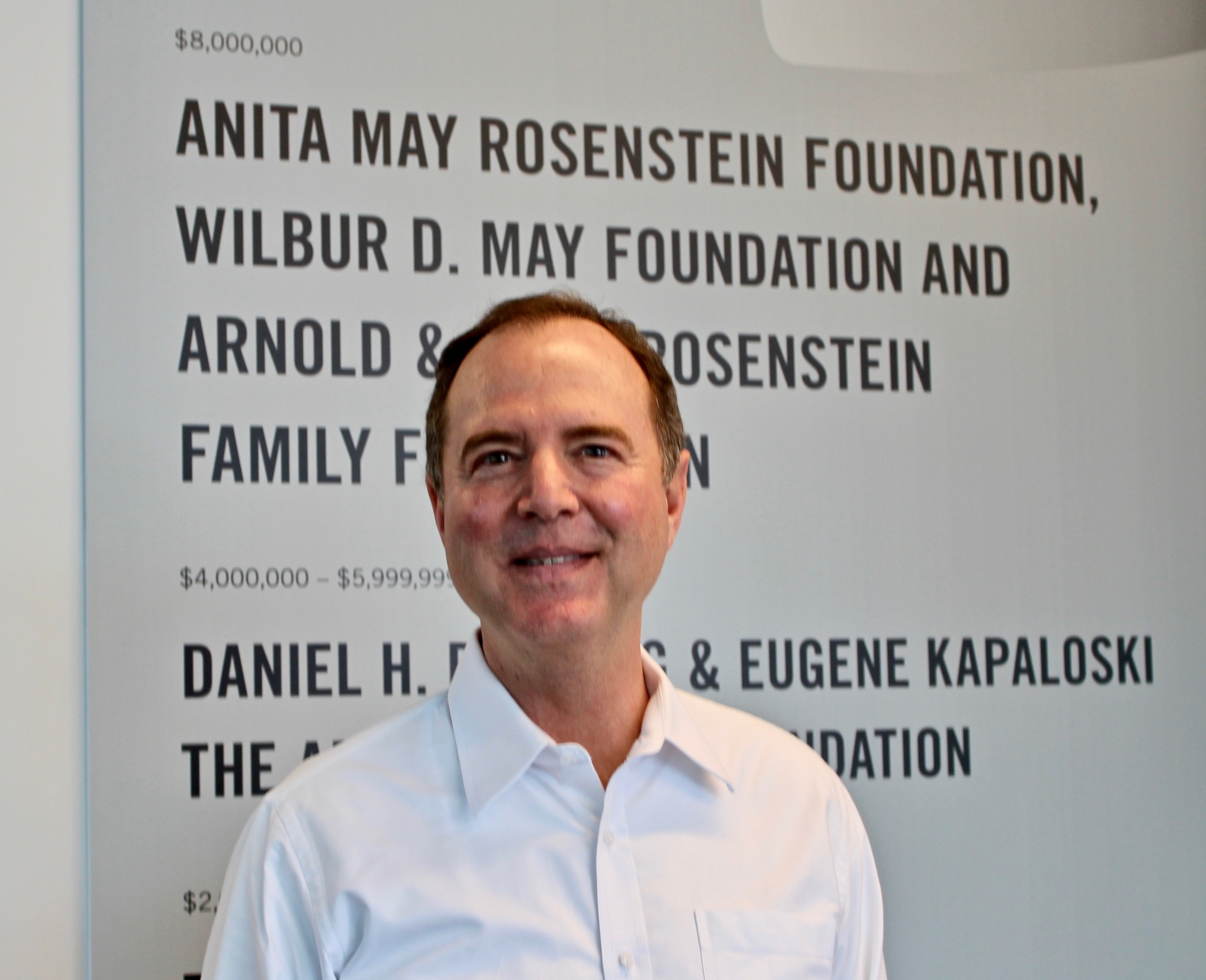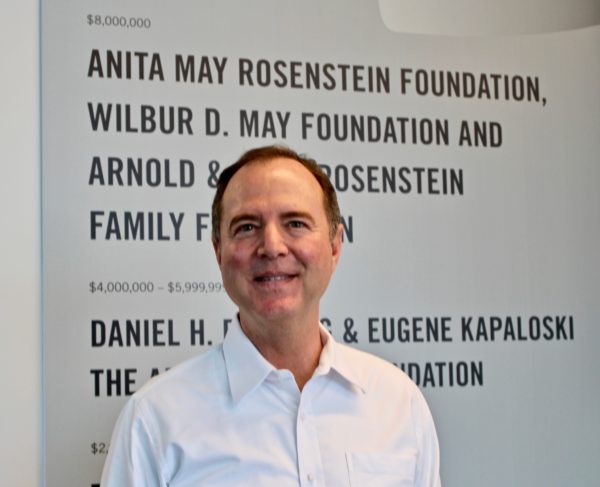 Ten days before he appeared at the grand opening of the Anita May Rosenstein Campus, the Los Angeles LGBT Center's $141 million housing and services project for LGBT seniors and youth, Rep. Adam Schiff was calling out President Trump over Special Counsel Mueller's Report, released to Attorney General Barr.
"I say this to the President, and his defenders in Congress: You may think it's okay how Trump and his associates interacted with Russians during the campaign. I don't. I think it's immoral. I think it's unethical. I think it's unpatriotic. And yes, I think it's corrupt," Schiff tweeted on March 28, clapping back at his Republican colleagues on the House Intelligence Committee he chairs for supporting Trump and pushing for a highly redacted Mueller Report, denying the American people their demand for transparency.
Just hours before he was scheduled for the ribbon cutting ceremony in Hollywood on Sunday April 7, Schiff reiterated his position on CNN, defending his country against a would-be autocrat.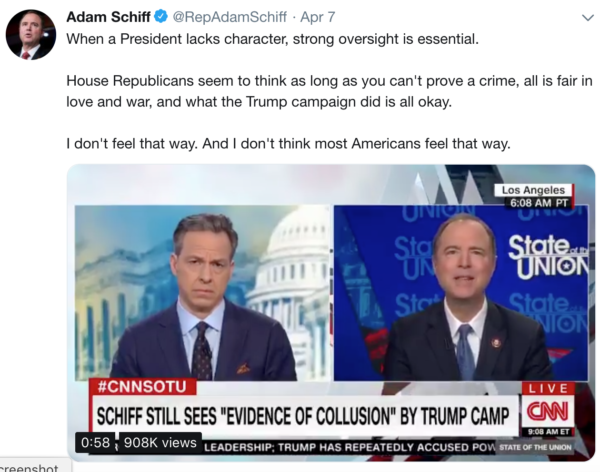 Schiff was a political rock star at the Center's event—but having helped get funding for the campus that now occupies one full city block, he wanted to keep the focus on the building, not his fight with Trump.
LA Mayor Eric Garcetti wasn't about to let the bigger historic moment go unnoticed, teasingly mentioning Schiff as "a man who came here to release the Mueller report today – Adam Schiff – which I'm so excited about," as the crowds of hundreds erupted into sustain appreciative applause.
LA LGBT Center CEO Lorri L. Jean introduced Schiff as not only "the most brilliant member of Congress" but as the only member of Congress who has ridden the AIDS LifeCycle and he did every single mile" – 7 days, 545-miles from San Francisco to Los Angeles.
Schiff joke that he couldn't sit down for a week after that ride and thanked Jean and "the Los Angeles LGBT Center on the grand opening of this magnificent revolutionary Anita May Rosenstein Campus" and acknowledged those involved, those there, and the work the new facility would encompass.
Then Schiff put the facility into perspective, remembering how two years ago, he joined the LGBT community at The Village "to consider what had just happened in the presidential election. And what it would mean for our country and what it would mean for the cause of equality. And we knew there would be tough struggles ahead and indeed, some of our worst fears have been realized. But we have stayed together, we have fought together, and we will prevail together. And we see just what we're capable of when we see this magnificent new campus."
Schiff also noted that post-election gathering in an interview after the Los Angeles Blade pointed out how poignant it was to have Trump's nemesis present at the grand opening, a symbol of LGBT defiant success.
The Center appeared to have two objectives: be safe, but celebrate. A sign at the check-in point said "No weapons;" an LAPD recruitment booth was set up just past the entrance. Well-protected security guards were ever-present but not over-bearing. Other security tried to be invisible, unless one noted the observers on the roof and the seriously fit men and women with earpieces and intense gazes. Hate crimes and mass shootings have escalated under Trump and Schiff has received death threats for his courageous convictions.
LA LGBT Center CEO Lorri L. Jean, actress Joely Fisher, Rep. Adam Schiff (Photo by Karen Ocamb) 
But no one expressed a concern for safety, despite the diversity of strangers packed together for the show. And Schiff shook hands and listened to each grateful supporter.
"In a way it feels like a bookend. I was here on the night after the election when hundreds of people gathered quite spontaneously to ask the most profound and worrying questions about what this means for the country, what it would mean for the community, what it would mean for all the hard-won progress towards marriage equality," Schiff told the Los Angeles Blade.
"And this center, this beautiful new Campus is a testament that we march forward, that we will not be deterred. Our community stands united behind equality no matter who is in the Oval Office – we shall overcome. I think it's just a wonderful celebration of what's possible when people work together," he said.
Schiff also confirmed Jean's story about Tom Perez, the former Labor Secretary under President Obama and current chair of the Democratic National Committee.
In an extensive interview with Jean before the Campus opening, she explained the ups and downs they faced during their Capitol Campaign to secure the state-owned property across from The Village.
The whole time, "we're talking to the state of California about how we want that property. And so finally they agree to give it to us for $1. We were getting it for free!" Jean said.
And then comes a twist. "We found out that the federal government had equity in the property. And because it was an Employment Development Department building, it was the Department of Labor – headed by Sec. Hilda Solis! So we worked with Hilda and she agreed to let the state give it to us for a dollar," Jean said.
And then another twist. Hilda Solis steps down to run for the LA County Board of Supervisors — "before the deal was consummated. Tom Perez stepped in (as Obama's new Secretary of Labor). He was brand new," Jean said, "but we had a deadline running with the state that we had to fish or cut bait. And even though we got (Rep.) Adam Schiff's help, Tom Perez did not have the guts to follow through on Hilda's deal—and he had toured the Center!
"So I will always be very disappointed in Tom Perez for that decision," Jean said. "So we had to pay $12.7 million for it."
Schiff remembers. "We were trying to help get the Department of Labor's green light on this and we were so close and it was a bitter disappointment that we didn't get to yes. That would have saved a lot of time and a lot of resources," Schiff says. And $12.7 million? "Yes. So that was a tremendous setback. But through the hard work of the people here – that obstacle was overcome in dramatic fashion. So today we celebrate. And look at all the community has achieved."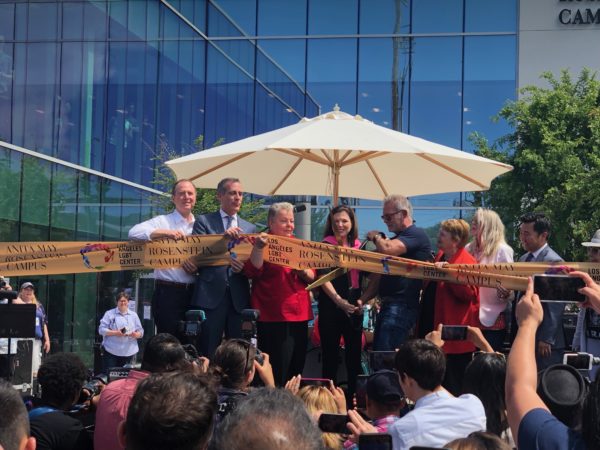 Ribbon cutting (Photo by Troy Masters) 
Schiff is confident the Equality Act will eventually pass both chambers of Congress.
"We're going to move it through the House, though I expect we're going to run into the usual opposition in the Senate," he says. "We will overcome that opposition. It's just a question of how long it's going to take us. But we are determined to press on. I know there are a great many people who thought it would be decades in the future before we would see marriage equality. But we overcome that opposition and we will make sure the Equality Act is passed as well."
Meanwhile, LGBT people continue to be official second class citizens, able to marry but subject to being fired or evicted or denied services in many states where it's still OK to discriminate based on someone's sexual orientation or gender identity.
"That is tragically all too true," Schiff says. "And you would think in this day and age in the United States of America – that you couldn't be fired for who you are or who you love. And we're going to make sure that equality is the law of the land in every state and with our federal government and I think those who oppose these efforts are going to be filled with shame when they look back and realize they were obstacles to progress."
Schiff is also excited by the message of out Mayor Pete Buttigieg, who appeared at the Victory Fund event on Sunday as an out gay man "exploring" whether to seek the Democratic presidential nomination.
"I think it's tremendous," Schiff says. "I just read an interview with him and I have to say, I was extraordinarily impressed. I can see why there's such a tremendous buzz about him and this is a phenomenal new talent.
"And it just goes to show you that the country is filled with great people and talent who have a positive vision—that this sort of dark cloud that is descended on Washington isn't representative of what's best in the country," Schiff says. "I always come back at the end of the day to something Bill Clinton once said: 'There's nothing wrong in America that can't be cured by what's right in America.' And Mayor Pete is one of those great illustrations of what's right in America."
California ends loitering for prostitution law
This repeals "loitering with intent to engage in prostitution" law, which results in profiling of sex workers particularly trans women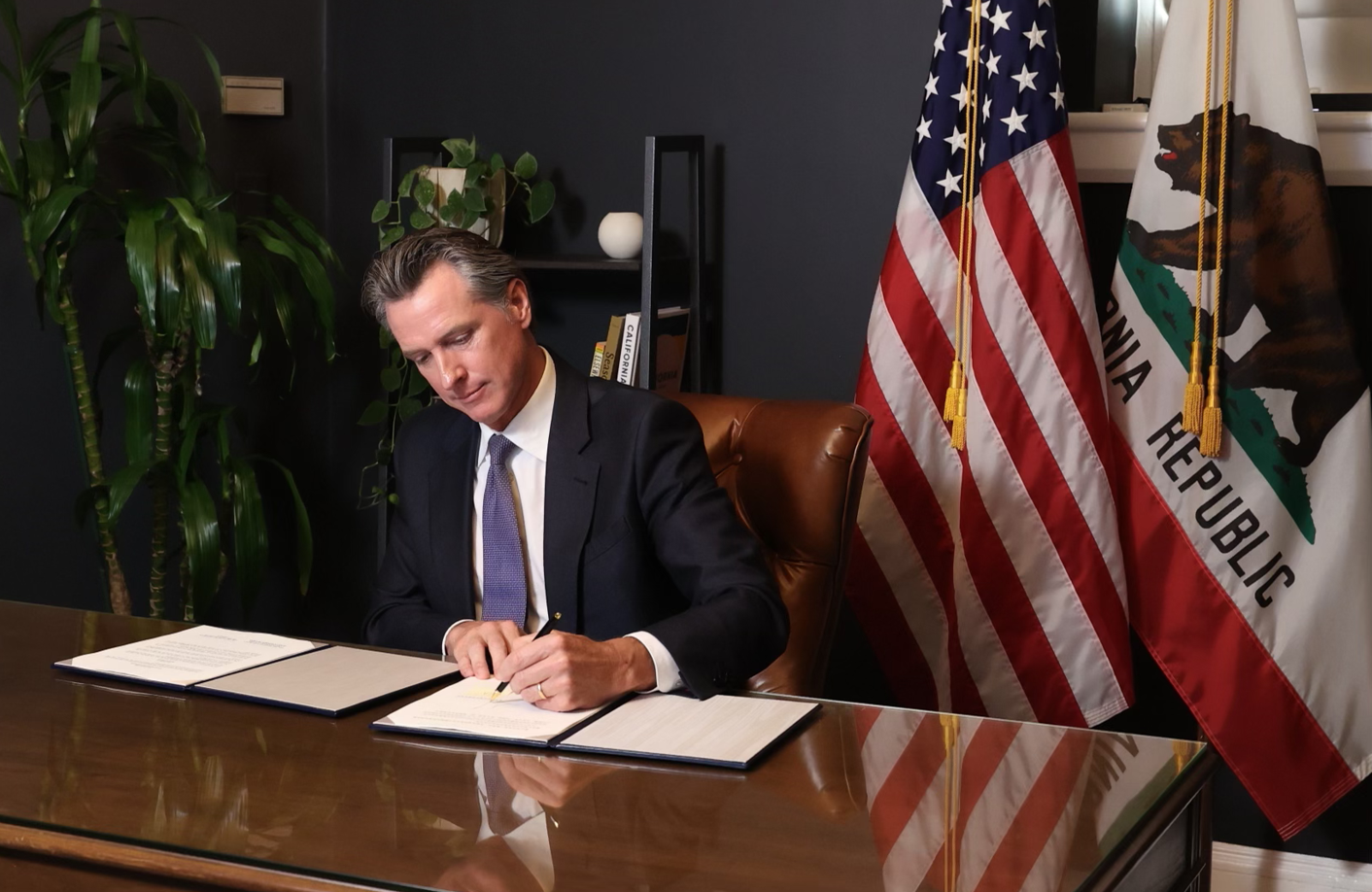 SACRAMENTO – Senate Bill 357, the Safer Streets for All Act, authored by Out state Senator Scott Wiener (D-San Francisco)'s was signed into law by Governor Gavin Newsom on Friday.
"As trans people are being criminalized across the country, Governor Gavin Newsom has once again shown that California stands with the LGBTQ community and communities of color," said Wiener. "Everyone – no matter their race, gender or how they make a living – deserves to feel safe on our streets. Thank you, especially, to our coalition of former and current sex workers and LGBTQ advocates who made this day a reality. Your leadership is inspiring."
SB 357 repeals a provision of California law criminalizing "loitering with the intent to engage in prostitution." This criminal provision — arrests for which are based on an officer's subjective perception of whether a person is "acting like" or "looks like" they intend to engage in sex work — results in the disproportionate criminalization of trans, Black and Brown women, and perpetuates violence toward sex workers.
SB 357 is sponsored by a large coalition made up of former and current sex workers, LGTBQ groups like Equality California and Transgender Gender-variant and Intersex Justice Project (TGIJP), and civil rights groups like the ACLU. The Coalition to Abolish Slavery and Trafficking (CAST LA) is supporting the legislation.
SB 357 does not decriminalize soliciting or engaging in sex work. Rather, it simply eliminates an loitering offense that leads to harmful treatment of people for simply "appearing" to be a sex worker.
This crime is so subjective and inherently profiling that it allows a police officer to arrest someone purely based on how they are dressed, whether they're wearing high heels and certain kinds of make-up, how they're wearing their hair, and the like. This criminal provision is inherently discriminatory and targets people not for any action but simply based on how they look. People who engage in sex work deserve to be treated with dignity and respect.
Criminalizing sex work does not make sex workers or communities safer. Most criminal penalties for sex workers, loitering laws included, do nothing to stop sex crimes against sex workers and human trafficking. In fact, loitering laws make it harder to identify trafficking victims; trafficking victims are often afraid to come forward in fear of being arrested or incarcerated.
In February of 2021, a similar piece of legislation to repeal this type of loitering ban became law in New York. SB 357 is part of the movement to end discrimination against and violence toward sex workers, especially the most targeted communities — trans, Black, and Brown people. SB 357 is co-sponsored by Positive Women's Network – USA, St. James Infirmary, SWOP LA, Trans [email protected] Coalition, Asian Pacific Islander Legal Outreach, Equality California and ACLU California Action.
Under current law, it is a crime to loiter in a public place with the "intent" to commit a sex work-related offense. But this law can be broadly interpreted, and thus allows for discriminatory application against the LGBTQ community and people of color.
Law enforcement can use a non-exhaustive list of circumstances to subjectively determine if someone "intends" to engage in sex work, including factors such as speaking with other pedestrians, being in an area where sex work has occurred before, wearing revealing clothing, or moving in a certain way.
Because current law regarding loitering is highly subjective and vague, law enforcement officers disproportionately profile and target Black and Brown transgender women by stopping and arresting people for discriminatory and inappropriate reasons.
This is how Black and Brown transgender women get arrested and cited for simply walking on the street. It also gives law enforcement the ability to more easily target and arrest sex workers.
People in the LGBTQ, Black, and Brown communities report high rates of police misconduct throughout the United States and are disproportionately affected by police violence.
Transgender people who have done street-based sex work are more than twice as likely to report physical assault by police officers and four times as likely to report sexual assault by police.
A Black person is 3.5 times more likely to be shot by police than a white person. These statistics are a daily reality that transgender, Black and Brown people face and lead to mistrust of law enforcement.
SB 357 will repeal a discriminatory law that makes it a crime to loiter with the intent to engage in sex work, given that it fails to prevent street-based sex work and disproportionately results in the criminalization of transgender people and communities of color.
"For far too long, California law has been used to profile, harass and arrest transgender and gender-nonconforming people simply for existing in public spaces," said Equality California Executive Director Tony Hoang. "We all deserve to live in public peacefully without fear of arrest. Thanks to Governor Newsom and Senator Wiener's leadership, California boldly stands on the side of justice. This law will make our communities safer for all Californians. We are immensely proud to be in this fight as part of a coalition that has been trans led since the beginning."
Proud Boys disrupting a California Pride drag show get pepper sprayed
"There was an altercation, obviously people are here & are upset about the bar having their Pride event," said the deputy police chief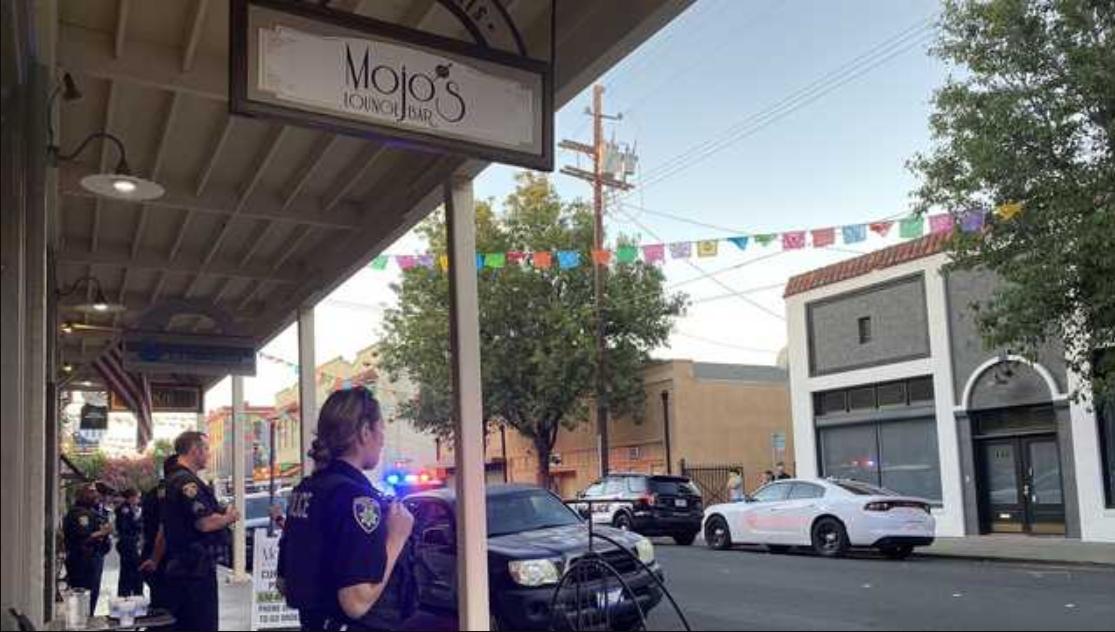 WOODLAND, Ca. – An end of Pride month drag show in this suburban city Northwest of Sacramento was disrupted by Proud Boys at the The Mojo Lounge bar and restaurant in the downtown business district.
As the group attempted to gain access to the establishment, a now viral video by local ABC10 television reporter Luke Cleary showed them and the near-by police officers getting pepper-sprayed by an unseen person inside the bar.
Screams of pain erupted along with one Proud Boy who can be heard shouting "fuck you paedophile motherfuckers," after being sprayed. Woodland police officers can also be seen retreating wiping their eyes from the effects of the irritant self-defensive spray weapon.
Roughly a dozen people have gathered on the opposite sidewalk shouting insults to patrons and police pic.twitter.com/aCB7LSmzCm

— Luke Cleary (@LukeCleary) July 1, 2022
Another reporter, Lee Anne Denyer from NBC News Sacramento affiliate KCRA 3 noted that the event, which was initially advertised as an an all-ages Drag Show by the bar was at first postponed and then scaled back.
Denyer posted video that showed the heavy law enforcement presence after the Proud Boys attempted to storm the restaurant demanding to know how many children were in attendance at the show.
Our story tonight: https://t.co/lRLMWp3PGR

— KCRA Lee Anne Denyer (@KCRALeeAnne) July 1, 2022
"There was kind of rumors that things were brewing on main street but there was obviously a presence by the Woodland Police Department so that made us feel more comfortable. Then it escalated, it escalated pretty quickly," Julie Ramos, who attended the event, told KCRA. "This really was a positive event and everyone was having a great time. So I think most people were angry but I would say resilient."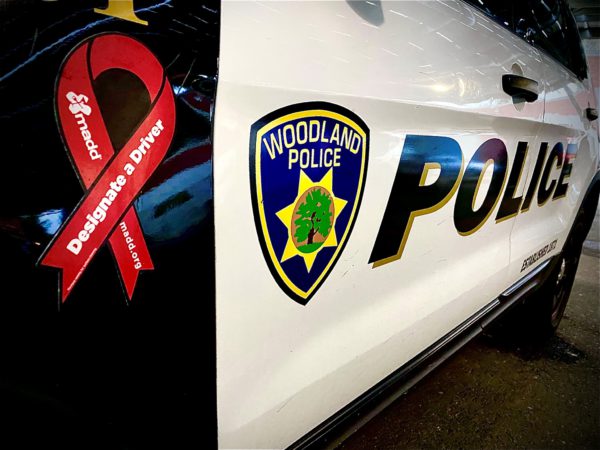 "There was an altercation, obviously people are here and are upset about the bar having their Pride event," Anthony Cucchi, the deputy chief of the Woodland Police Department told KCRA. "We tried to intervene as quickly as we could, it was a pretty chaotic scene. Our main priority was to get a safe scene and then make sure anybody that needed help got the help that they needed. We will work on the investigation."
White House announces 17 Presidential Medal of Freedom recipients
The nation's highest civilian honor, the Presidential Medal of Freedom will be presented to those named at the White House on July 7, 2022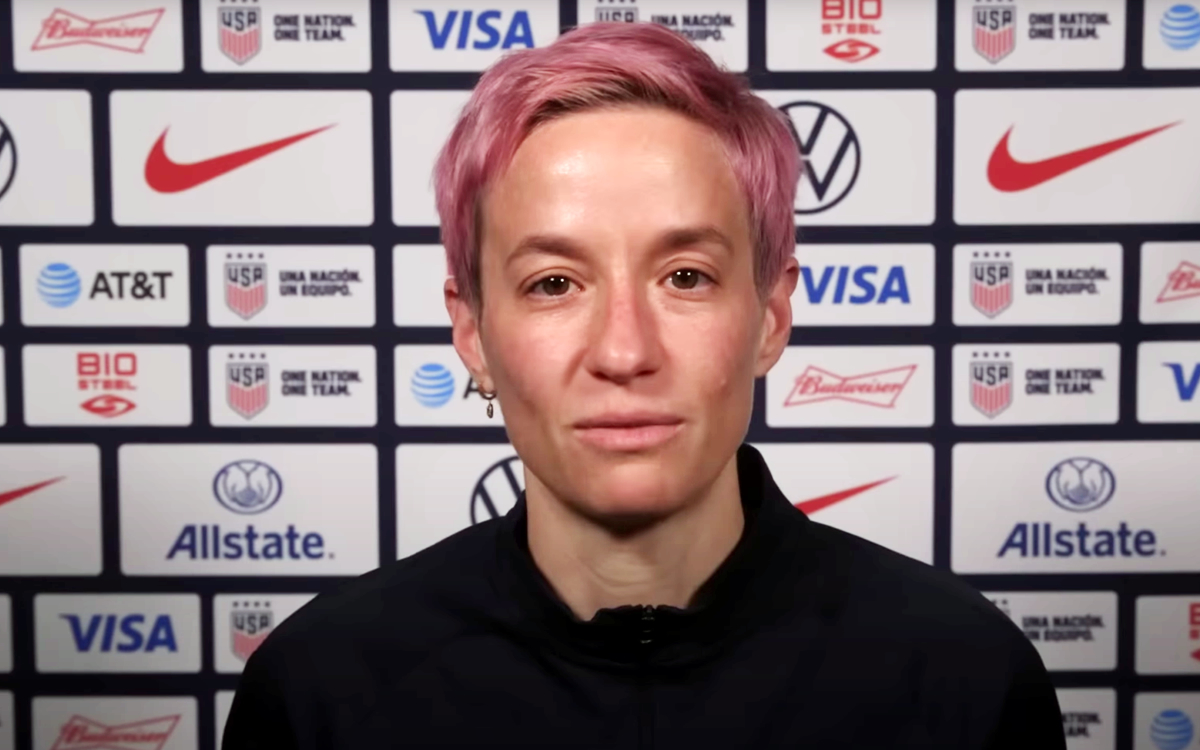 WASHINGTON – The White House today released President Joe Biden's selection of recipients for bestowing the nation's highest civilian honor, the Presidential Medal of Freedom. The awards will be presented at the White House on July 7, 2022.
Included among the seventeen honorees are Megan Rapinoe, the Out Olympic gold medalist and two-time Women's World Cup champion. She also captains OL Reign in the National Women's Soccer League. She is a prominent advocate for gender pay equality, racial justice, and LGBTQI+ rights.
Also selected by the president for a posthumous recognition was Richard Trumka, the powerful labor leader and longtime Democratic ally of the LGBTQ+ community who passed away last August. Trumka had led the AFL-CIO since 2009 and who throughout his career, was an outspoken advocate for LGBTQ+ Americans, social and economic justice.
The Presidential Medal of Freedom is the Nation's highest civilian honor, presented to individuals who have made exemplary contributions to the prosperity, values, or security of the United States, world peace, or other significant societal, public or private endeavors.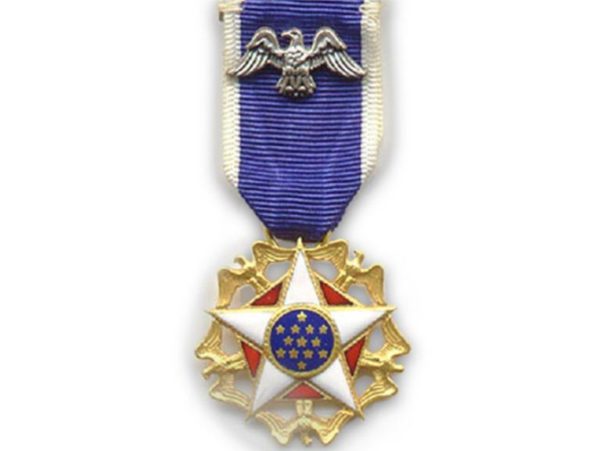 The following individuals will be awarded the Presidential Medal of Freedom:
Simone Biles
Simone Biles is the most decorated American gymnast in history, with a combined total of 32 Olympic and World Championship medals. Biles is also a prominent advocate for athletes' mental health and safety, children in the foster care system, and victims of sexual assault.

Sister Simone Campbell
Sister Simone Campbell is a member of the Sisters of Social Service and former Executive Director of NETWORK, a Catholic social justice organization. She is also a prominent advocate for economic justice, immigration reform, and healthcare policy.

Julieta García
Dr. Julieta García is the former president of The University of Texas at Brownsville, where she was named one of Time magazine's best college presidents. Dr. García was the first Hispanic woman to serve as a college president and dedicated her career to serving students from the Southwest Border region.

Gabrielle Giffords
Former Congresswoman Gabby Giffords was the youngest woman ever elected to the Arizona State Senate, serving first in the Arizona legislature and later in the U.S. Congress. A survivor of gun violence, she co-founded Giffords, a nonprofit organization dedicated to gun violence prevention.

Fred Gray
Fred Gray was one of the first black members of the Alabama State legislature since Reconstruction. As an attorney, he represented Rosa Parks, the NAACP, and Martin Luther King, who called him "the chief counsel for the protest movement."

Steve Jobs (posthumous)
Steve Jobs (d. 2011) was the co-founder, chief executive, and chair of Apple, Inc., CEO of Pixar and held a leading role at the Walt Disney Company. His vision, imagination and creativity led to inventions that have, and continue to, change the way the world communicates, as well as transforming the computer, music, film and wireless industries.

Father Alexander Karloutsos
Father Alexander Karloutsos is the former Vicar General of the Greek Orthodox Archdiocese of America. After over 50 years as a priest, providing counsel to several U.S. presidents, he was named by His All Holiness Ecumenical Patriarch Bartholomew as a Protopresbyter of the Ecumenical Patriarchate.

Khizr Khan
Khizr Khan is a Gold Star father and founder of the Constitution Literacy and National Unity Center. He is a prominent advocate for the rule of law and religious freedom and served on the United States Commission on International Religious Freedom under President Biden.

Sandra Lindsay
Sandra Lindsay is a New York critical care nurse who served on the front lines of the COVID-19 pandemic response. She was the first American to receive a COVID-19 vaccine outside of clinical trials and is a prominent advocate for vaccines and mental health for health care workers.

John McCain (posthumous)
John McCain (d. 2018) was a public servant who was awarded a Purple Heart with one gold star for his service in the U.S. Navy in Vietnam. He also served the people of Arizona for decades in the U.S. House of Representatives and U.S. Senate and was the Republican nominee for president in 2008.

Diane Nash
Diane Nash is a founding member of the Student Nonviolent Coordinating Committee who organized some of the most important civil rights campaigns of the 20th century. Nash worked closely with Martin Luther King, who described her as the "driving spirit in the nonviolent assault on segregation at lunch counters."
Megan Rapinoe
Megan Rapinoe is an Olympic gold medalist and two-time Women's World Cup champion. She also captains OL Reign in the National Women's Soccer League. She is a prominent advocate for gender pay equality, racial justice, and LGBTQI+ rights.

Alan Simpson
Alan Simpson served as a U.S. Senator from Wyoming for 18 years. During his public service, he has been a prominent advocate on issues including campaign finance reform, responsible governance, and marriage equality.
Richard Trumka (posthumous)
Richard Trumka (d. 2021) was president of the 12.5-million-member AFL-CIO for more than a decade, president of the United Mine Workers, and secretary-treasurer of the AFL-CIO. Throughout his career, he was an outspoken advocate for social and economic justice.

Wilma Vaught
Brigadier General Wilma Vaught is one of the most decorated women in the history of the U.S. military, repeatedly breaking gender barriers as she rose through the ranks. When she retired in 1985, she was one of only seven women generals in the Armed Forces.

Denzel Washington
Denzel Washington is an actor, director, and producer who has won two Academy Awards, a Tony Award, two Golden Globes, and the 2016 Cecil B. DeMille Lifetime Achievement Award. He has also served as National Spokesman for the Boys & Girls Clubs of America for over 25 years.

Raúl Yzaguirre
Raúl Yzaguirre is a civil rights advocate who served as CEO and president of National Council of La Raza for thirty years. He also served as U.S. Ambassador to the Dominican Republic under President Barack Obama.