It's official: Mayor Pete Buttigieg declares 2020 presidential campaign
'I am running for president of the United States'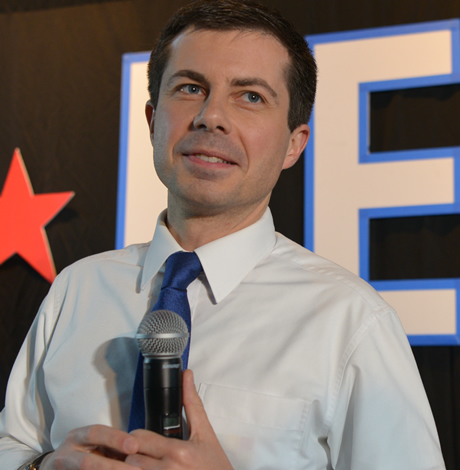 Before a crowd of adoring supporters in South Bend who braved the rain to hear him speak, Pete Buttigieg made his 2020 presidential campaign official by declaring he'd pursue the Democratic nomination to run for the White House.
"I'm here to join you to make a little news," Buttigieg said. "My name is Pete Buttigieg. They call me Mayor Pete. I am proud son of South Bend, Ind., and I am running for president of the United States."
Previously, the South Bend mayor had formed an exploratory committee for a possible presidential run, but hadn't yet declared a candidacy. His announcement changed that, making his campaign official.
The crowd responded to Buttigieg's announcement with roaring applause, chanting, "U-S-A! U-S-A! U-S-A" as they waived American flags.
A key component of Buttigieg's was the economic recovery of South Bend under his watch as mayor after stagnation following the loss of manufacturing — a situation with which many cities in the Midwest are familiar.
More people are moving into South Bend than we've seen in a generation," Buttigieg said. "Thousands of new jobs have been added in our area, and billions in investment. There's a long way for us to go. Life here is far from perfect. But we've changed our trajectory, and shown a path forward for communities like ours."
Touting the reinvigoration of his city under new economy, Buttigieg — without ever mentioning President Trump by name — also criticized the American Dream can be restored by seeking to go back to the past under a "Make America Great Again" mentality.
"Because there is a myth being sold to industrial and rural communities: the myth that we can stop the clock and turn it back," Buttigieg said. "It comes from people who think the only way to reach communities like ours is through resentment and nostalgia, selling an impossible promise of returning to a bygone era that was never as great as advertised to begin with. The problem is, they're telling us to look for greatness in all the wrong places."
Policy items Buttigieg mentioned were ensuring climate security, abolishing the Electoral College, preserving the right to abortion, ensuring access to health care and confronting a growing threat of white nationalism.
At one point, Buttigieg invoked his inner Bill Clinton (and crticized him) by disparaging the Reagan economic policies of supply-side economics he says were embraced by both Republican and Democrats.
"That era, too, is now over," Buttigieg said.
But much of Buttigieg's speech was deeply personal. He told the story of his immigrant father who died last year after a battle with cancer, his mother who needed heart surgery as well as his personal story of accepting his sexual orientation.
Buttigieg referenced about the struggles of his youth — in terms of his sexual orientation and intellectual curiosity — when he said the only time he'd go back to the past was 20 years ago to allay the fears of his youthful self.
The candidate said he tell his younger self he'd be "all right" and "one rainy April day, before he even turns forty, he'll wake up to headlines about whether he's rising too quickly as he becomes a top-tier contender for the American presidency, and to tell him that on that day he announces his campaign for president, he'll do it with his husband looking on."
Prior to his speech, campaign staffers warmed up the crowd at the rally with a chant holding up three separate signs guiding attendees in saying Buttigieg's often mispronounced name: "Boot-Edge-Edge."
Nan Whaley, mayor of Dayton, Ohio, heaped praise on Buttigieg during the rally in a speech explaining her support for her fellow mayor.
"He's someone who's both a great friend to me, someone who is a compassionate leader for everyday people who have elected him to office, he is the smartest person I know and he is deeply committed to serving our country," Whaley said.
Whaley concluded with a zinger about the current occupant of the White House that generated significant applause from rally attendants.
"Folks, in short, he's the polar opposite in every way to Donald Trump," Whaley said.
Annise Parker, CEO of the LGBTQ Victory Fund, was in South Bend for the announcement and said in a statement Buttigieg "shattered a lavender ceiling once thought unbreakable, becoming the first openly LGBTQ Democratic presidential candidate in American history and our first real shot at the Oval Office."
"There is enormous power in an openly gay presidential candidate stumping at town halls in Iowa and speaking to Americans from the presidential debate stage – it changes perceptions of our community and raises the bar for candidates who seek LGBTQ support," Parker said.
A Victory Fund spokesperson said the organization has not yet endorsed the candidate, but "we recognize the power of this moment for our community and have been working with his team quite closely."
The newly official candidate — who was unheard of when he started exploring a presidential run at the start of the year — has enjoyed a size boost in the polls in race for the Democratic presidential nomination.
Dazzling many supporters with his demeanor and skill at answering questions, Buttigieg also has a captivating personal story as an openly gay mayor, Harvard graduate, Rhodes scholar and Afghanistan war veteran.
A Monmouth University poll published on Thursday found Buttigieg was in third place in Iowa with nine percent support behind Joseph Biden and Bernie Sanders, who polled at 27 percent and 16 percent respectively. Following Buttigieg was Elizabeth Warren, Kamala Harris, Beto O'Rourke, Amy Klobuchar and Cory Booker.
In New Hampshire, Buttigieg is also running in third place. Biden had 23 percent support and Sanders had 16 percent, but Buttigieg followed at 11 percent support.
Parker said Buttigieg's "meteoric rise is most notable for the support he's receiving from diverse groups of voters."
"There are enormous minefields and hurdles to running as an openly LGBTQ candidate, and so far, Mayor Pete has gracefully leapt over them on the world's largest political stage," Parker said. "He's the real deal."
After Buttigieg concluded his speech, his spouse, Chasten Buttigieg, joined him on the stage, where the two had a quick smooch and embraced as the crowd cheered — but not before the candidate offered encouraging words to his audience.
"If you and I rise together to meet this moment, one day they will write histories, not just about one campaign or one presidency but about the era that began here today in this building where past, present, and future meet, right here this chilly day in South Bend," Buttigieg said.
Enjoy as a tradition returns this year with July 4 fireworks displays
Here are the places hosting firework shows around Southern California, organized by each county in the region: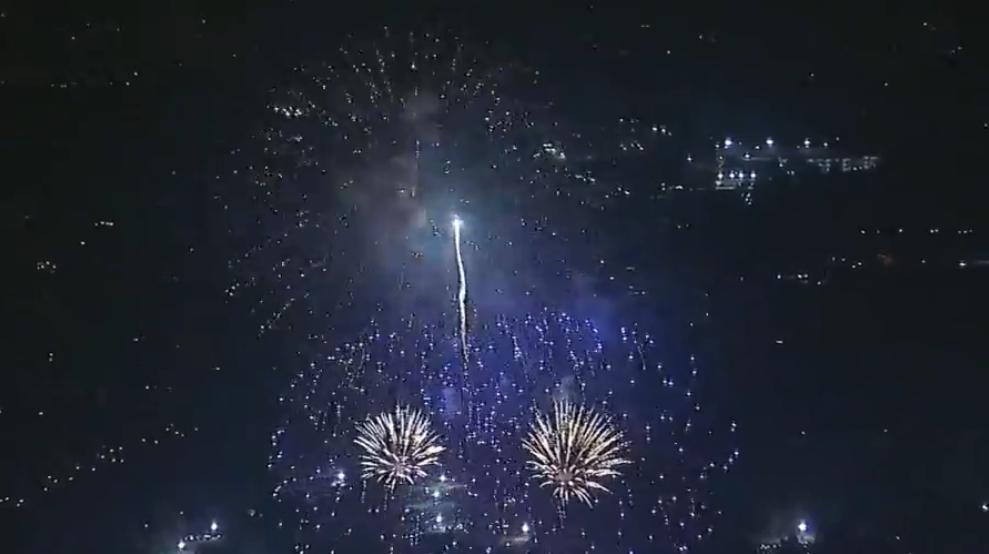 LOS ANGELES – (KABC 7) Due to the COVID-19 pandemic, the last two years looked a little different on the Fourth of July weekend. This year, events are back in full force.
Here are the places hosting firework shows around Southern California, organized by each county in the region:
Los Angeles County
Burbank
Starlight Bowl, 1249 Lockheed View Dr., Burbank
Festivities from 5:30 p.m. – 10 p.m.
starlightbowl.com
Glendale
Jewel City Sparkles Fireworks show in downtown Glendale.
Centered near Harvard St and Brand Blvd.
Fireworks show will begin at 9 p.m.
For information, call (818)548-2792.
glendaleca.gov
La Crescenta
Crescenta Valley High School, 2900 Community Ave.
Show begins at 9:30 p.m.
cvfireworks.com
Long Beach
Fireworks over Queensway Bay
Begins at 9 p.m.
visitlongbeach.com
Hollywood Bowl
This year the Hollywood Bowl is having three nights of Fourth of July traditions.
Thomas Wilkin and the Los Angeles Philharmonic are performing a program of favorites alongside Steve Martin and Martin Short.
First night of festivities is July 2.
The last night will be on the Fourth of July.
Gate opens at 5:30 p.m.
Show begins at 7:30 p.m.
hollywoodbowl.com
Marina del Rey
Fireworks can be seen at Burton Chace Park or Fisherman's Village
Event begins at 9 p.m. and is a 20-minute show.
visitmdr.com
Rose Bowl Stadium, Pasadena
The annual AmericaFest is recognized as one of the nation's largest and longest running shows celebrating the Fourth of July.
Doors open at 5:30 p.m.
The event starts at 7 p.m.
Tickets are available and start at $20.
visitpasadena.com
Santa Clarita
Spirit of America Fireworks Spectacular at Westfield Valencia Town Center.
Begins at 9:20 p.m.
santa-clarita.com
Santa Fe Springs
Annual independence day celebration and firework spectacular at Los Nietos Park.
11143 Charlesworth Rd.
Sunday July 3, festivities start at 4:30 p.m. with the fireworks show at 9 p.m.
santafesprings.org
South Gate
Fireworks show at South Gate Park
Show starts at 9 p.m.
cityofsouthgate.org
Woodland Hills
The July Fourth extravaganza is at Warner Center Park and starts off with a free concert and festivities everyone can enjoy.
5800 Topanga Canyon Blvd
It goes from 6 p.m. to 9:30 p.m.
The fireworks show is 15 minutes long.
valleycultural.org
Lancaster
The July Fourth extravaganza is at the Antelope Valley Fair & Event Center and will feature live entertainment, summer games and competitions.
2551 W Ave H
cityoflancasterca.org
Riverside County
Corona – Santana Park
The city of Corona invites the community to the Main Street USA Independence Day Parade. Corona's Main Street USA Independence Day Parade is a non-competitive parade which provides entertainment, community spirit and fun for all to enjoy. Drawing 4,000+ families, friends, and neighbors, the parade takes place on Main Street from Ontario Avenue to Olive Street.
Parade begins at 9 a.m.
Live entertainment starts at 5 p.m. at Santana Park.
The fireworks celebration will occur at sundown.
coronaca.gov
Riverside
The city of Riverside Pparks
The city's free event displays an array of fireworks at two separate locations which include La Sierra Park (5215 La Sierra Ave.) and Ryan Bonaminio Park (5000 Tequesquite Ave). Participants are encouraged to bring their own blankets and refreshments. Access will not be permitted in La Sierra and Carlson Dog Park all day on Sunday, July 4 after 7 a.m.
Show begins at 9 p.m.
riversideca.gov
Orange County
Huntington Beach
The city of Huntington Beach welcomes back the 118th Annual 4th of July parade after two years of the event not taking place due to COVID regulations.
The parade starts at 10 a.m.
Closing out the festivities will be a fireworks show at the Huntington Beach Pier.
The show starts at 9 p.m. For tickets and more information, visit hb4thofjuly.org
City of Orange
Grijalva Park, 368 North Prospect St., hosts a family event on Sunday July 3.
The event starts at 4 p.m., and there will be plenty of interactive activities for kids.
Local nonprofits host food trucks. Around 8 p.m. the Orange Community Master Chorale performs with the grand finale patriotic fireworks happening around 8:45 p.m.
cityoforange.org
Newport Beach
Newport Dunes Waterfront Resort, 1131 Back Bay Drive, hosts family events from July 1 to July 4.
Family-friendly events on July 1-3 begin at 10:00 a.m. while July 4's events begin at 12:00 p.m.
Monday's firework show begins at 9:00 p.m.
newportdunes.com/event
Los Alamitos
The cities of Los Alamitos and Seal Beach will host the 4th of July Fireworks Spectacular at the Los Alamitos Joint Forces Training Base.
This year, bring your lawn chairs and your blankets for the traditional event setup.
Gates will open at 4 p.m. and close at 8:45 p.m.
The fireworks show will begin at 9 p.m.
cityoflosalamitos.org
Mission Viejo
The Mission Viejo Activities Committee will hold the Annual Street Faire and Fireworks Spectacular on Olympiad between Marguerite and Melinda.
Festivities start at noon, with plenty of food, activities for kids and live entertainment.
Admission is free with tickets being sold for games and rides.
Parking will be available around surrounding streets but the Marty Russo Youth Athletic Field parking lot is closed will be closed to the public on the 4th of July
The show begins at 9 p.m.
mvactivities.com
San Bernardino County
Big Bear Lake
Fireworks spectacular at Big Bear Lake.
Show time begins between 8:45-9:15 PM, runs approximately 30-40 mins, and is free to spectators.
For more information check here:
bigbear.com
City of Upland
Light up the Night fireworks show on Monday July 4.
Gates open at 5:30 p.m.
Show begins at 9 p.m.
Tickets are on sale now and are $12 at the gate.uplandca.gov
City of Victorville
The city of Victorville will host the annual fireworks show on Monday, July 4.
The event will be located at the Victorville Fairgrounds.
Gates open at 4 p.m. and the fireworks show is scheduled to begin at 9 p.m. For further information, call Hook Community Center at (760) 245-5551.victorvilleca.gov
Lake Arrowhead
The Arrowhead Lake Association's 2022 Lake Arrowhead Fireworks show will be on Sunday, July 3.
Show begins at 9 p.m.
lakearrowheadchamber.com
Apple Valley Fireworks
Lenny Brewster Sports Center, 21024 Otoe Rd.
Festivities from 2 p.m. – 9 p.m.
Show begins at 9 p.m.
applevalley.org
Fontana
Fontana's Fourth of July Celebration
Miller Park Amphitheater, 17004 Arrow Rd
There will be music, food, novelty vendors and of course, fireworks.
fontana.org
Ventura County
Thousand Oaks
The 4th of July Fireworks Spectacular takes place on the hill behind the Hillcrest Center of the Arts in Thousand Oaks.
Fireworks start at 9 p.m.
conejovalleyguide.com
Westlake Village
The city of Westlake Village presents its 6th Annual Fireworks Spectacular Show from the Westlake Village Golf Course.
4812 Lakeview Canyon Road
There will be family-friendly activities.
Event begins at 5 p.m.
Show will be at 9:10 p.m.
wlv.org
Moorpark
3rd of July Fireworks Extravaganza is going to be at Arroyo Vista Community Park.
Fireworks show starts at 9 p.m.
Tickets are on sale now.
moorparkca.gov
White House, Don't Say Gay law: "This is discrimination, plain and simple"
"State officials who claim to champion liberty are limiting the freedom of their fellow Americans simply to be themselves"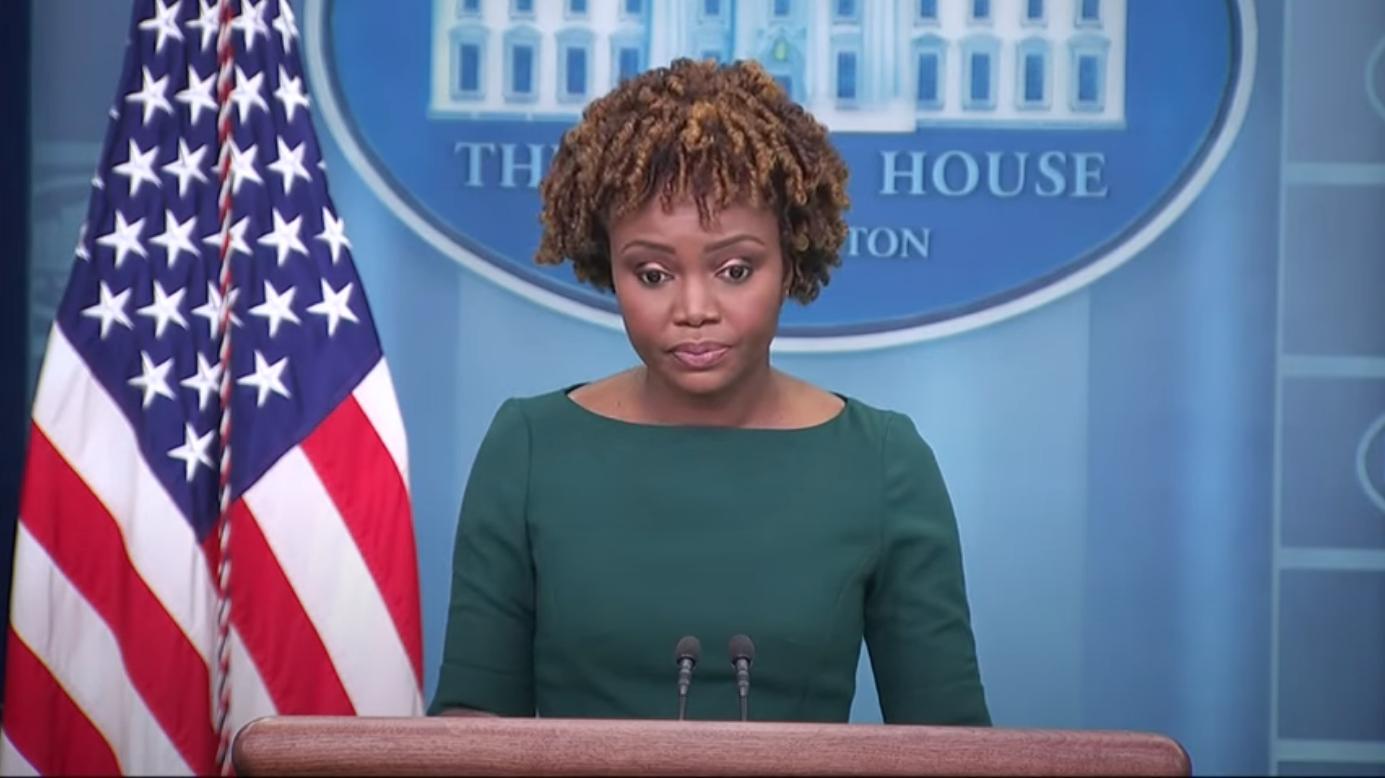 WASHINGTON – The White House Press Secretary Karine Jean-Pierre released a statement Friday as Florida's notorious 'Don't Say Gay' law took effect, saying "[…] state officials who claim to champion liberty are limiting the freedom of their fellow Americans simply to be themselves."
President Biden also tweeted about the law prior to leaving for Camp David to spend the July 4th holiday weekend, calling the law "the latest attempt by Republicans in state houses to target LGBTQI+ students, teachers, and families."
Florida's "Don't Say Gay" law takes effect today – the latest attempt by Republicans in state houses to target LGBTQI+ students, teachers, and families.

Legislators shouldn't be in the business of censoring educators, and @usedgov will do all in its power to protect students.

— President Biden (@POTUS) July 1, 2022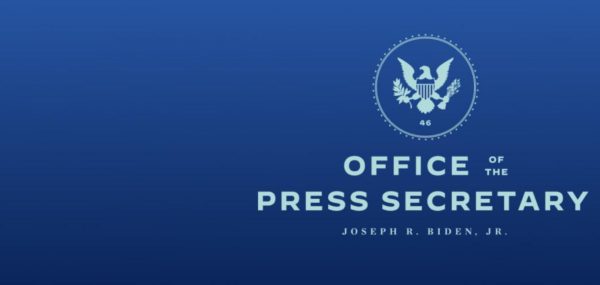 In her statement, Jean-Pierre said:
"Today, some of Florida's most vulnerable students and families are more fearful and less free. As the state's shameful "Don't Say Gay" law takes effect, state officials who claim to champion liberty are limiting the freedom of their fellow Americans simply to be themselves.
"Already, there have been reports that "Safe Space" stickers are being taken down from classrooms. Teachers are being instructed not to wear rainbow clothing. LGBTQI+ teachers are being told to take down family photos of their husbands and wives—cherished family photos like the ones on my own desk.
"This is not an issue of "parents' rights." This is discrimination, plain and simple. It's part of a disturbing and dangerous nationwide trend of right-wing politicians cynically targeting LGBTQI+ students, educators, and individuals to score political points.
"It encourages bullying and threatens students' mental health, physical safety, and well-being. It censors dedicated teachers and educators who want to do the right thing and support their students. And it must stop.
"President Biden has been very clear that every student deserves to feel safe and welcome in the classroom.
"The Department of Education will be monitoring this law, and any student or parent who believes they are experiencing discrimination is encouraged to file a complaint with the Department's Office for Civil Rights.
"Our Administration will continue to fight for dignity and opportunity for every student and family—in Florida and around the country."
Florida county's school policy critics say "essentially targets LGBTQ+ kids"
"Sending out a parent notification could be seen as placing a target on a student's back," said Lauren Kelly-Manders, a Tallahassee resident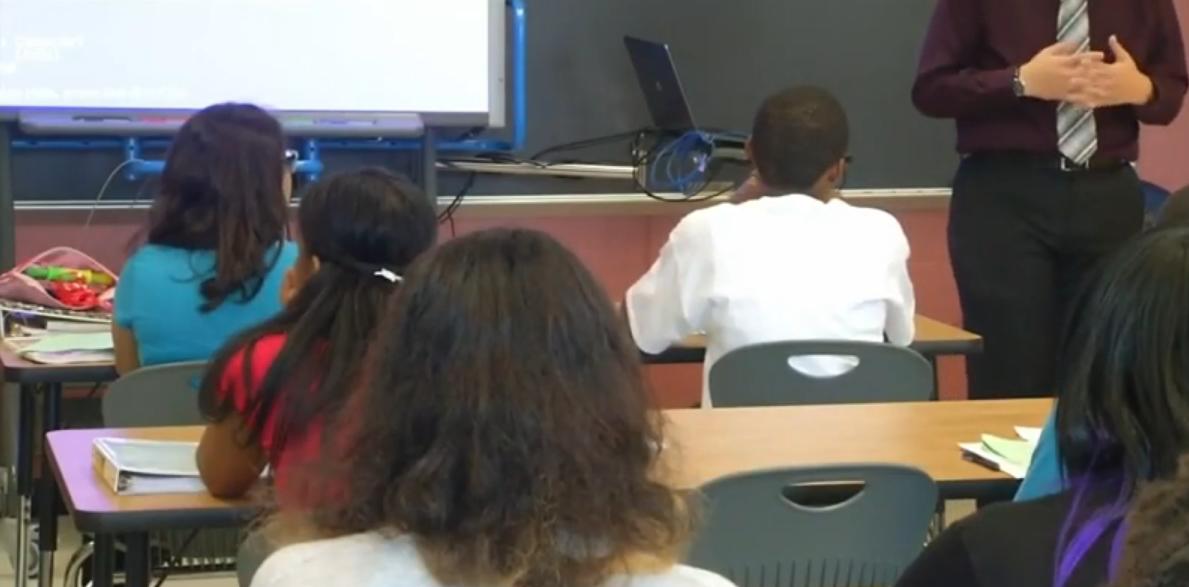 TALLAHASSEE – The Leon County School Board this week unanimously approved its "LGBTQ Inclusive School Guide" after a rancorous and at times heated debate Tuesday. At the heart of the new policy are guidelines that critics charge will harm LGBTQ+ youth in the school system.
The Tallahassee Democrat newspaper reported what drew the most debate was a provision that a school will notify parents — by form — if a student who is "open about their gender identity" is in a physical education class or on an overnight trip. 
Some teachers and students during the Tuesday night meeting said the policy will "out" LGBTQ+ students — revealing their sexual orientation or gender identity without their permission. 
While the policy language does explicitly say a student's sexual orientation, gender identity or expression "should not be shared with others without their input and permission,"  advocacy groups and activists claim that in "real world" application the policy's danger to Outing LGBTQ+ kids remains regardless.
Los Angeles-based writer and actor Benjamin Siemon took to Twitter angrily noting that the policy "essentially paints these children as sex offenders that require warnings."
This school board in FL voted that if an LGBTQ child is in a P.E. class or attending an overnight trip that ALL the parents in their class will receive a notification about it, which essentially paints these children as sex offenders that require warnings. https://t.co/g1bE4df2bS

— Benjamin Siemon (@BenjaminJS) June 30, 2022
Supporters of the school board's new policy included the Leon County chapter of Mom's for Liberty, a national far-right anti-LGBTQ+ activist group which has sought to ban LGBTQ+ books and curriculum nationwide. But the sticking point for the group is the provision doesn't go far enough.
According to the Tallahassee Democrat, Sharyn Kerwin, head of the Leon County chapter of Mom's for Liberty and who also served on the advisory committee to the School board as it crafted the new policy, told board members and the audience Tuesday: "Any attempt to withhold information from a parent or try to influence a child in a knowing way is against Florida law."
Kerwin and other parents argued that the Parental Rights in Education bill, HB 1557, colloquially referred to as the "Don't Say Gay" law requires school administrators to notify parents and many in the audience Tuesday citing biblical verses maintained discussions about sexual orientation have no place in schools.
Opponents charge that this policy will effectively weaponize bigotry and target LGBTQ+ kids, especially trans youth.
Critics of the notification policy say the district's language is equating "gender identity" with LGBTQ sexuality. They note that even someone who is "straight" expresses themselves via their clothing choices or appearance and can be "open about their gender identity," the Tallahassee Democrat noted.
"Sending out a parent notification could be seen as placing a target on a student's back," said Lauren Kelly-Manders, a Tallahassee resident. 
In the end, even with the policy approved, none were happy with the outcome as one side claiming not enough consideration was given to parental rights and opponents charging this will simply increase bullying of LGBTQ+ kids.
"Normally when we have something on the agenda, we have a group that's for, and a group that's against," school board Vice Chair Alva Striplin noted adding, "Well, tonight we had everyone against."
The school board voted to approve the guide unanimously 4-0.  According to the Tallahassee Democrat school board members will schedule another meeting to revisit the guide in six months to adjust the policy if needed.