4/20 weekend packed with LA cannabis events
Legislation and hospitality arenas see movement as trend gains mainstream acceptance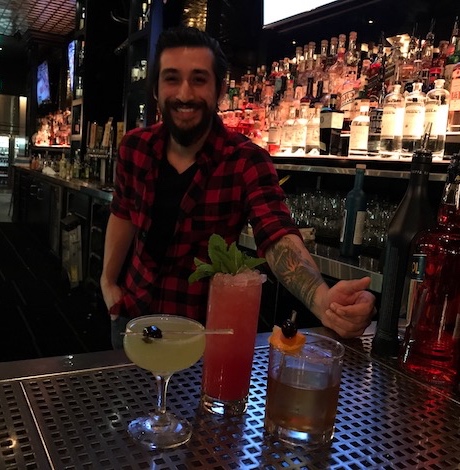 It may be 4/20, but in a matter of months, West Hollywood could very well become the new Amsterdam, with numerous cannabis cafes and bars opening for consumption all year round. Last December, the City of West Hollywood announced the arrival of these new weed restaurants with many slated to open later this year. Officials approved several consumption licenses where cannabis, vaping and edibles will be permitted.
Legislation
John Leonard, the city's manager of community and legislative affairs, has been thrilled with these new businesses. 
"We continue to be very impressed by the quality and caliber of the consumption lounge concepts that will be coming to West Hollywood, many of which are unique, innovative and world class," he says. "The range of visions among all of the approved applicants, retail and consumption, reflect an entirely new era of integrated marketplaces, consumption lounges and cafes, cannabis restaurants and immersive experiences all of which go far beyond models currently seen in the state, or even the world. We believe these business will set West Hollywood apart and solidify the future success of the cannabis industry in the city."
Weho officials are working with the selected cannabis consumption lounge applicants to move them through the city license process, Leonard says. Some have secured location and will be going before the Business License Commission in coming months. Officials are also working on clarifying legislation at the state level.
Currently, there are differences between state and local law regarding the operation of these lounges. Proposition 64 allows cities the ability to license businesses for the consumption of cannabis. However, since no cannabis consumption license is available at the state level, businesses that receive local licenses must obtain a state adult-use retail cannabis license and conform to those regulations, Leonard said. 
Current state adult-use cannabis retail regulations do not allow for the onsite sale of non-cannabis food. 
"This is problematic, because cannabis consumption lounges are more aligned with hospitality-based businesses, a very different business model than cannabis retail businesses; requiring consumption lounges to conform to retail regulations significantly hampers their business model," he says. 
To correct this issue, West Hollywood has been working with Assemblymember Richard Bloom on AB 1465, which creates a new license category for consumption cafes/lounges. If approved, the Bureau of Cannabis Control will create regulations for the license type. In the interim (until regulations are adopted) AB 1465 allows the bureau to issue retail licenses with a consumption designation.
"These unique interim retail licenses will require the consumption businesses to adhere to state retail regulations, but with certain exceptions, such as allowing the preparation and the sale of food," Leonard says.
Cooking and drinking
LKSD Kitchen owner/chef Marc Branden Shelton has been asked to consult for a location in West Hollywood and is very interested in the upcoming project. 
"Time will tell how the industry and customers take to the new flavors, but nevertheless, it's an exciting time," he says. "WeHo is stepping up their game for sure being one of the first cities to welcome the new legislation passed. Working with the community, these new cafes will need to help guide the consumer base to make sure its successful and safe."
For 4/20, LKSD will offer several CBD cocktails and a CBD compound butter for their restaurant's 40-ounce, 28-day Dry Aged Tomahawk Steak, which might become an ongoing addition to the menu.

Shelton enjoys cooking with cannabis and CBD. 
"The flavor profiles are extremely intriguing. Trying to meld them together to compose a dish is quite the challenge. The newer water-soluble isolate for CBD is awesome to work with, especially for newcomers to cannabis and CBD."
While CBD cocktails were popular throughout Los Angeles, recently it has seemed like these drinks are no longer prevalent. Maxwell Reis, the beverage director at Gracias Madre Weho, believes this happened because the new laws that are designed to help cannabis, also regulate it more closely.
"California has always feared the legalization of marijuana as much as it has advocated for it," Reis says. "Many of the powers that kept the cannabis movement at bay are now defining its progression. With both money and progress to be made, the playful loopholes some found to introduce cannabis products to the mainstream have unfortunately become casualties. The CBD cocktail is the most notable local example of this." 
Reis believes that West Hollywood, being such a progressive and conscious neighborhood, is the perfect place to kick things off and figure it all out. 
"It's a hell of time to be alive and I'm excited to see where things land," he says.   
Celebrating around town 
With so much happening to commemorate 4/20, here's a roundup of all things cannabis: 
• Bellacures has created Los Angeles' first cannabis infused manicure and pedicure, the Canna-cure. Using CBD, or cannabidiol-based products from Kush Queen, the Canna-cure will provide the ultimate relaxing and therapeutic experience.  
"Bellacures is a place to come unwind," says Gerard Quiroga, owner of the Bellacures nail salon brand.  "With the legalization of cannabis in California, we wanted to offer our clients a new way to feel relaxed and refreshed. CBD products can provide relief from everyday tension or heel-wearing aches and pains while creating a state of unparalleled relaxation."
• Island will host a treat tour in partnership with Coolhaus Ice Cream Saturday and Sunday at select dispensaries around Los Angeles. Customers of these locations will be able to receive a free ice cream sandwich from the Coolhaus truck parked outside.
• Dixie Brands, a popular cannabis edibles provider in California, is launching "GO Green," a brand commitment to transition Dixie towards a more sustainable and environmentally friendly future. They are partnering with One Tree Planted, a nonprofit that works with reforestation organizations around the world to get trees in the ground in order to help with forest fire recovery, expanding wildlife habitats, improving watershed health and providing a social impact to local communities. To support the organization's mission and to help offset its carbon footprint, Dixie will donate $1.00 from every Dixie Brands product purchased on 4/20. For every $1 Dixie donates, One Tree Planted will plant one tree in North America.
• If you have the munchies after partaking, check out Humphry Slocombe's 4/20. It's got two scoops of vanilla ice cream with chocolate potato chips, pretzels and hot fudge.
• If you're looking to relax on 4/20, Kurvana offers a selection of new wellness-inspired products to benefit mental health, skin, digestion, joints, sleep, and overall health. Their line of vape pens combine fruits and botanicals with perfectly balanced ratios of CBD and/or THC for a soothing experience that maximizes the wellness benefits of the cannabis plant. 
Charles Busch reflects on the paths he didn't take in new book
'Leading Lady' a riveting memoir from legendary entertainer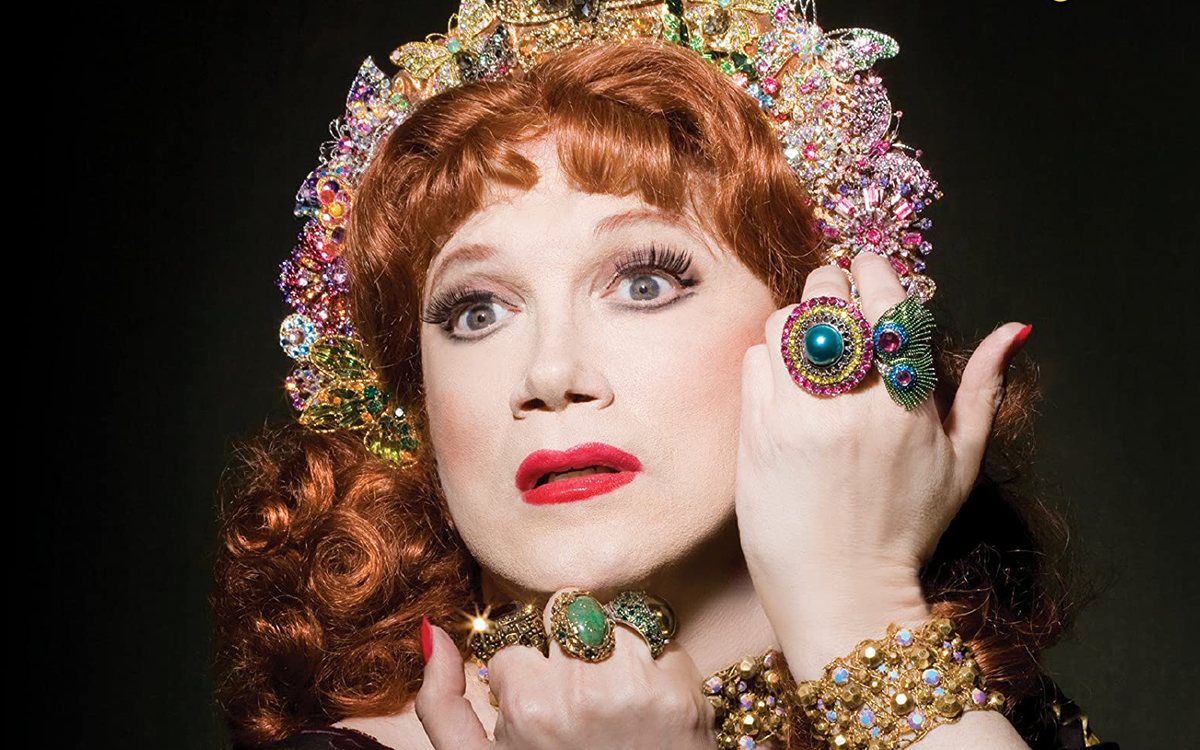 "Charles, I'm telling you, I go to plays in rat-infested basements where I'm the only one who shows up," the late queer icon Joan Rivers once told the queer, legendary playwright, actor, director, novelist, cabaret performer and drag icon, Charles Busch. "I can see the actors peeking through the curtain and groaning, 'Oh God, that old bitch in the fur coat is here. Does that mean we've gotta go on?'"
Busch reminded Rivers that she'd seen him perform in a rat-infested basement.
This is just one of the many stories that Busch, born in 1954, tells in his riveting memoir, "Leading Lady: A Memoir of a Most Unusual Boy," which comes out on Sept. 12.
"Leading Lady" is a page-turner. Some of its tales of Busch's life and career, such as his account of a Christmas party with Rivers as a guest, are dishy. Others, like his memories of trying to care for his beloved Aunt Lil, when he knew she was dying, would make even the Wicked Witch in Oz tear up.
The memoir, is, as Busch says on his website (charlesbusch.com), the story of "a talented artist's Oz-like journey."
"Leading Lady" isn't linear. This isn't a detriment. Busch deftly intertwines memories of his life and career from his mom dying when he was seven to being raised by his loving Aunt Lil to being the author and star of the cult classic "Vampire Lesbians of Sodom" to watching Kim Novak handle fans to being the Tony-nominated writer of "Tales of the Allergist's Wife" to being creative during the pandemic.
"Storytelling is a huge part of my life," Busch told the Blade in a lengthy phone interview, "I get into various adventures and, I think, this could be a good story to tell."
Interviewing Busch is like chatting with a fab storyteller over coffee or a glass of wine. Except that you're talking to a legend who's entertained and inspired queers (and discerning hetero audiences) for decades. (I'm wearing my "Vampire" T-shirt as I write this.)
As a playwright, Busch writes "linear" plays, with a beginning, middle and an end, he said. As a cabaret singer, "the way I sing songs is telling a story," Busch said.
Since childhood, he's been creating vivid scenes in his imagination. From early on, Busch has felt as if he's both a spectator and star in the movie of his life.
It seemed inevitable that he'd write a memoir. It's the ultimate form of storytelling. "You reach a certain point in your life," Busch said, "where you're more reflective and see your life as a whole."
"You reflect on the paths you didn't take," he added.
Busch spent his childhood in Hartsdale, N.Y. He had two older sisters, Betsy and Margaret. His mother's death was devastating for Busch. His Aunt Lil and Joan Rivers have been among the women who have been "mothers" to Busch since his mom died.
Once, Busch said he and Rivers dined with friends. "Joan Rivers said 'I wish I had a gay son I could phone at midnight and discuss whatever movie was on TCM,'" he recalled.
Busch would have loved to have been Rivers's "gay son."
Life in Hartsdale was hard for Busch after his mother passed away. His father was often absent and showed little interest in his children.
Things were miserable for Busch when his grandmother, for a time, cared for the family. He knew, as a boy, that he was gay and hated going to school where a movie-and-theater-loving kid who liked to draw wasn't one of the cool kids.
Yet Busch forgave his "father's failings," he writes in "Leading Lady, "because he gave me the theater."
Busch became entranced with the theater when his father, an aspiring opera singer who performed in summer stock, took him to the old Metropolitan Opera House in New York City to hear Joan Sutherland sing the role of Amina in Bellini's "La Sonnambula."
Busch was saved from a life of boredom and bullying when Aunt Lil, his mother's sister, took him to live with her in Manhattan. There, like Auntie Mame, she raised him. She prodded him into applying to the High School of Music and Art in New York City. He was accepted there.
After high school, Busch graduated with a bachelor's degree in drama from Northwestern University in 1976.
"My Aunt Lil is the leading lady [of the title of his memoir]," Busch said, "she was the most influential person in my life."
One of the reasons why Busch wrote "Leading Lady" was to paint a full portrait of her. "It was important that it not be this kind of gauzy, sentimental memory piece," he said, "making her out to be a saint."
Aunt Lil adopted Bush when he was 14. Her goal was that he would go to college, become independent, be a survivor – make a place for himself in the world.
"I don't know what would have happened if she hadn't stepped in," Busch said.
"She was very intellectual," he added, "I've never met anyone [else] with such a pure devotion to thinking. It was a little intimidating."
Aunt Lil's standards for caring – for giving of oneself – were so high that it was almost impossible to meet them. "She believed that you should anticipate what people would need," Busch said, "before they told you."
Looking back, Busch is most proud of himself when, "I've gone past my natural self-absorption," he said, "when I've thought of someone else."
Busch is being too hard on himself. In "Leading Lady," and when interviewed, he's caring and curious as well as witty, savvy, and as you'd expect, a bit campy.
His sister Margaret died recently. "She declined gradually over nine months," Busch, said, choking up, "I gave her my bedroom and I slept on my sofa."
Like many of her generation, Aunt Lil didn't understand queerness or drag. But she loved Busch. She didn't go to see his productions, he said. "She could have gone like other parents," he said, "and been tight-lipped. And said something nice that she didn't believe."
But "she didn't want to lie or be hurtful," Busch added, "so, for her, it was: can't I just love and support you, and not go?"
Aunt Lil didn't get Busch's sexuality. But she knew about secrecy. Busch learned of a terrifying secret that his aunt had long kept hidden. In the 1930s, during the Depression, Aunt Lil worked as a nurse. One day, when she worked overtime, one of the patients suffered a burn. She had to leave nursing. "Her sister in a nasty mood revealed this," Busch said, "Aunt Lil never discussed it."
In the 1970s, Busch had trouble getting into theater because there were only roles for actors playing straight male characters. "The only way I could get on stage was to write my own roles," he said, "I have a rather androgynous nature."
Busch found that the feminine within him was a place of authority and strength. "I'm fine when I play male characters," he said, "but I'm better when I play female characters."
Why this is so liberating for him is a bit of a mystery to Busch. "But I accept and love it," he said.
Times have changed since Busch made his first big splash with "Vampire Lesbians of Sodom." "In 1985, being a drag queen was considered a negative," Busch said, "my generation of drag performers bristled at being referred to as drag queens."
Busch no longer bristles. "I feel like the characters," he said, "I enjoy costumes and getting the right wig."
"But, I go from male to female not through trickery or anything visual, I transfer through my soul."
In "Leading Lady," Busch recalls AIDS and other dark moments from the past. Many of his friends and colleagues died from AIDS. "AIDS was the World War II of our generation," he said.
But Busch, in his memoir and in his life, isn't only looking back. He's very much in the present. Busch is embarrassed to say he was lucky. During the pandemic, devastating to many, he made art. He did play readings on Zoom and finished writing "Leading Lady" which he'd worked on for 14 years.
During the pandemic, Busch with Carl Andress co-wrote and co-directed the movie "The Sixth Reel." The film's cast includes Busch, Julie Halston (Busch's longtime muse), Margaret Cho and Tim Daly.
Busch describes the film, an homage to the Hollywood madcap movies of the 1930s, as "a comic, caper movie."
"I play a disreputable dealer in movie memorabilia," Busch said, "a legendary lost film is found, and I see it as my ticket out of debt."
The "Sixth Reel" is playing from Sept. 21 to Sept. 27 at the LOOK Dine-In Cinema West 57th Street in New York City.
"I hope the run in New York will encourage people to distribute this little movie," Busch said.