Performance artist John Kelly enacts living history in 'Time No Line'
Veteran entertainer draws from personal journals to revive '80s New York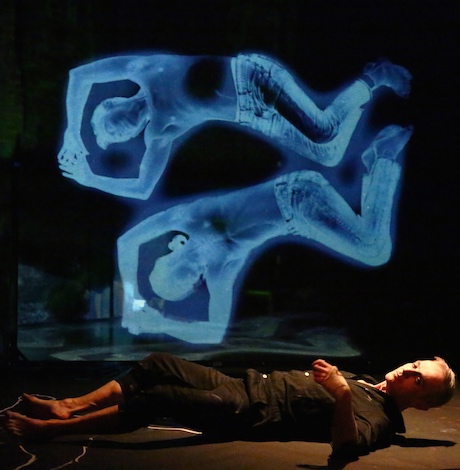 'John Kelly: Time No Line'
April 25-27
8:30 p.m.
REDCAT
Roy and Edna Disney/Calarts Theater
$18-20
redcat.org
After more than thirty-five prolific years as an artist, John Kelly is still hard to categorize.
Once referring to himself as an "aesthetic octopus," he's been mounting his performance pieces since the early 1980's, when he appeared in New York's East Village at clubs like the Limbo Lounge, the Pyramid Club, and Club 57.  Since then, his works have been presented at a diverse range of venues around the country and the world.  He's been praised as a choreographer, a theater artist, a writer, a vocalist, a filmmaker, dancer, a visual artist and more.  He's won 2 Obies, 2 Bessies, The Herb Alpert Award in the Arts, and an NEA "Masterpiece Award."
More than that, he's a survivor, a living piece of queer cultural history who served as a leading light in New York's downtown arts community during the height of the AIDS crisis – an experience which is recorded not just in his memory, but in his journals.
Those journals serve as the basis for "Time No Line," a "live memoir" that Kelly brings to REDCAT, CalArts' downtown center for contemporary arts, for its West Coast premiere, April 25-27.
In the performance, which premiered last February at La Mama, Kelly combines text from the journals with movement, video, music and song, and live drawing, to create a theatrical rendering of his experiences within the East Village performance art scene of the 1980s which touches on gender performance, the AIDS epidemic, and a shared cultural history he sees as being threatened by cultural amnesia.
As Kelly tells the Blade, he's doing it to add his voice to "our interrupted cultural and generational dialogue."
"My generation was wiped out," he says.  "It's kind of like living in the aftermath of World War I, where an entire generation of men was wiped out – and an entire generation of artists, both in their prime and just about to hit their prime.  It's like a sinkhole in our culture – in the dialogue between generations, the dialogue between gay men, specifically."
He says the devastating loss of so many queer elders has been "exacerbated" by the advent of the digital technology revolution in the 1990s, which led to what he calls "more and more of a youth culture."
"A lot of things conspired to erase the histories that were being written, or just coming to be written," he says.  "I feel a duty as a survivor both of the virus and of the catastrophe, to make my voice heard – but also to connect some of the dots that maybe aren't being connected that frequently."
"I try not to sound like a complainer," he reflects, "and I try to be an example – but for me and a lot of other people, it's like we carry this history of loss and struggle with us, and there's really no escaping it."
"Yet at the same time one moves forward," he adds.  "It's not like I'm trying to linger on that in my work, so much.  It's about a lot of other things."
Since the piece has been derived from his own journals, kept since 1976, much of what Kelly presents is his own personal history; he relates his discovery of dance as a teenager, and his pursuit of a ballet education only to realize that he had started too late and was "not going to be able to mold my body into a ballet body" – a reckoning that prompted his him to quit dance and go to art school, and then to quit art school and go to the East Village, where he started "performing punk drag in clubs like The Anvil."
"The whole story is told with a combination of words, movement, music, video," Kelly explains, "and as I go through each of the episodes, I'm drawing on the floor with chalk, so the history accumulates through the course of the work, and by the end the stage is pretty much covered in chalk drawings – which are also getting obliterated, as I walk over them."
"Obviously, there are layers to this piece," he adds, with sly understatement.
There's also singing, something for which Kelly is also known – his recent "character study" performance as Joni Mitchell, "Down To You," was voted by the New York Times as "one of the best opera and vocal performances of 2017."
He sings a Mitchell song in "Time No Line," too, as well as one by Charles Aznavour and another selection that sounds like one of the performance's highlights.
"I do a duet with myself on a piece of film that I shot, in 1992," he explains.  "It's a duet by Henry Purcell for tenor and countertenor, and I'm dancing and singing with my previous self, reading the words that I wrote 40 years ago – and it's weird!"
With his own history rooted so deeply into the New York experience, there are inevitably some aspects of "Time No Line" that Kelly recognizes may put Los Angeles audiences at a bit of a distance.
"There are certain references, to the East Village and the Anvil and stuff like that," he muses. "But I guess, in a way, the East Village scene embodies kind of a last gasp of bohemia in New York City, for sure, before gentrification came along and raped possibility – and I imagine that same scenario exists in every city, in terms of gentrification, and how it forces artists and outsiders to find new places to thrive."
"So aside from those specific references," he says, "I'm hoping that this piece is universal enough that the audience is able to witness my journey as an individual without feeling left behind, through the shaping of the piece, and the performance of the piece."
"And my profound charisma," he adds, with an endearingly self-deprecating chuckle.
However he manages to accomplish it, Kelly says that, ultimately, he is just trying "to move people."
"I like to create beauty, I like to take chances," he says, "and I always feel like I'm a beginner at what I do – and maybe that's okay, having a beginner's mind."
"But I'm persisting," he concludes.  "I'm not good at anything else."
Elton John and Years & Years give a fabulous performance at the 2021 Brit Awards
Elton John's & Years & Years' BRIT Awards 2021 song 'It's a Sin' released in support of Elton John AIDS Foundation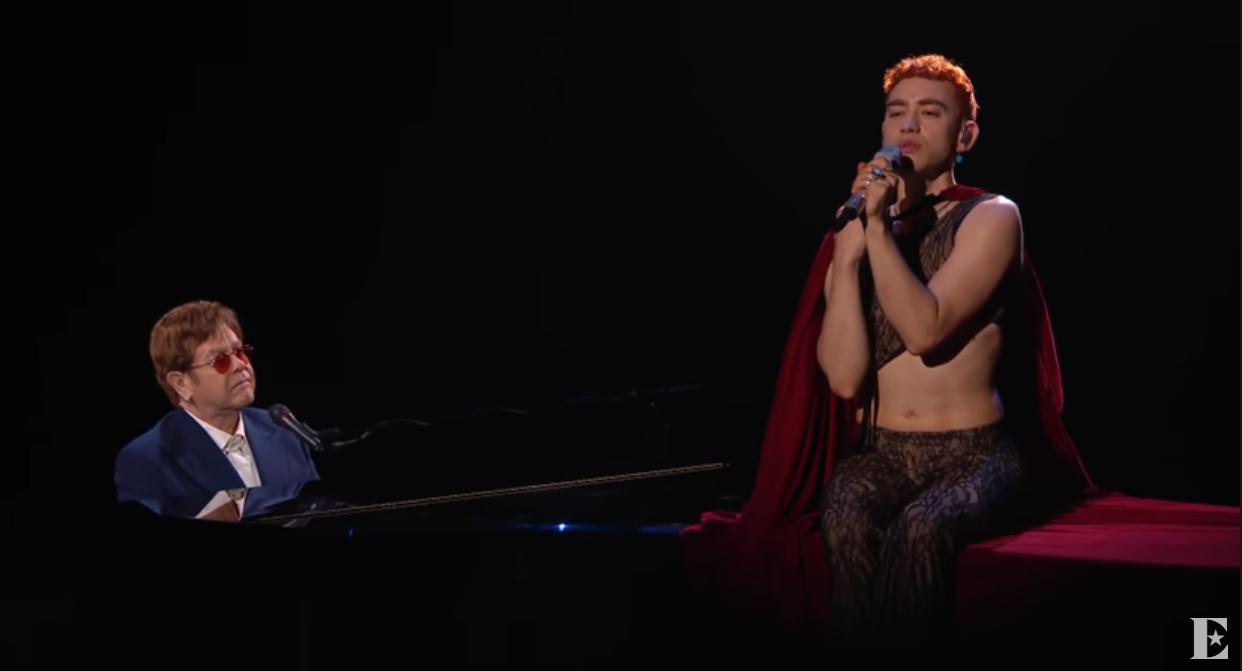 LONDON – In a show stopping performance Tuesday, Sir Elton John and Olly Thornton both who are British musicians, singer-songwriters, actors, and LGBTQ advocates- Thornton performs as Years & Years, rendered their new version of the Pet Shop Boys classic single 'It's a Sin'.
John's and Years & Years' BRIT Awards 2021 performance of the Pet Shop Boys classic single 'It's a Sin' was released in support of the Elton John AIDS Foundation.
WATCH:
LISTEN TO It's a sin HERE: https://EltonJohnYearsandYears.lnk.to…
DONATE TO EJAF HERE: https://donate.eltonjohnaidsfoundatio…
Ellen DeGeneres announces she is ending her show after 19 years
Ellen will sit down with Oprah Winfrey on Thursday to discuss her leaving daytime TV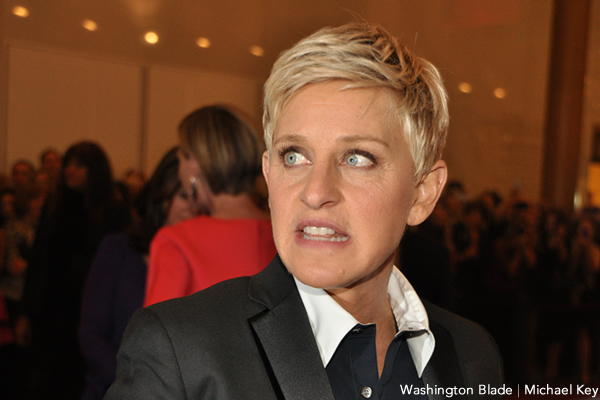 BURBANK – The Ellen DeGeneres Show known simply as 'Ellen' is ending its 19 year daytime television run next year in an announcement made to the show's staff yesterday and in an interview DeGeneres gave The Hollywood Reporter published Wednesday. The show debuted on September 8, 2003 but has been plagued with problems over the past year after staffers alleged a toxic work environment and accused producers of sexual misconduct last summer.
"When you're a creative person, you constantly need to be challenged – and as great as this show is, and as fun as it is, it's just not a challenge anymore," DeGeneres told the Hollywood Reporter.
Last July, online webzine Buzzfeed reported that the toxicity in the workplace had created a hostile environment for the show's production staff. "Most of the former employees blamed executive producers and other senior managers for the day-to-day toxicity, but one former employee said that, ultimately, it's Ellen's name on the show and "she really needs to take more responsibility" for the workplace environment," Buzzfeed wrote.
There were also accusations of racism directed against one former staffer and sexual misconduct and other problems behind the scenes. Some of the problems according to reporting by Variety in addition to the Buzzfeed article stemmed from allegations stating that DeGeneres herself created strive by being notoriously difficult to deal with.
Last March as the pandemic closed down production, there were complaints by staff about being shut out without a fall back position further exacerbated when DeGeneres taped several of the shows with an outside crew at her home.
A spokesperson for Warner Bros. Television, which distributes the show, told Variety that the crew was consistently paid during the pandemic, although at reduced hours, and "acknowledged that communication could have been better, but cited complications due to the chaos caused by COVID-19."
Adding to the turmoil last Spring, comedian Kevin T. Porter started a Twitter thread asking people to share "the most insane stories you've heard about Ellen [DeGeneres] being mean." which had a significant thread of replies.
In August Variety reported that three senior producers executive producers Ed Glavin and Kevin Leman, and co-executive producer Jonathan Norman — have been ousted from the Warner Brothers after the allegations raised in the reporting by Buzzfeed and Variety.
DeGeneres's contract with Warner Brothers for 'Ellen' runs through 2022. The chat show host has publicly reflected on stepping away in recent years.
She will sit down with longtime pal and daytime predecessor Oprah Winfrey to discuss the news on Ellen's May 13 show
She has also broadened her workload, having made a standup comedy special for Netflix and reaching a deal with Warner Media to create new shows for its streaming platform, HBO Max, among other projects.
NBC Universal cancels Golden Globe awards broadcast for 2022
NBC Universal announced the network would not broadcast the 2022 Golden Globes awards ceremony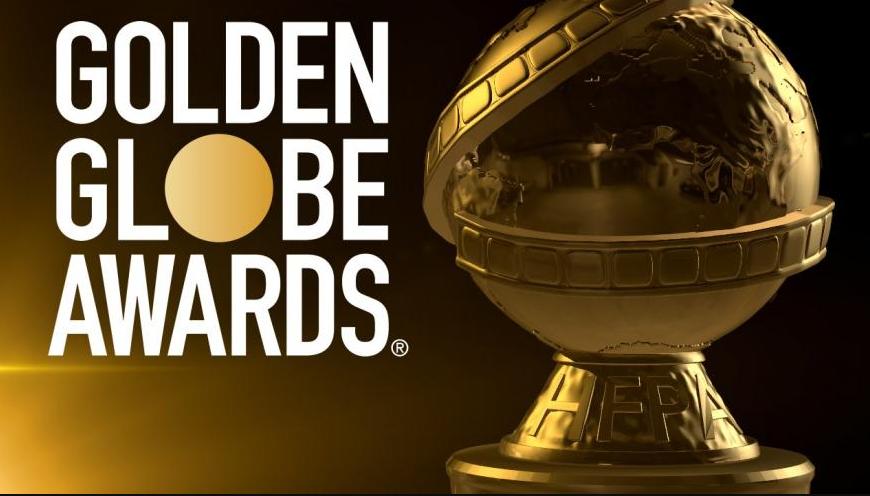 BURBANK – In the wake of an in-depth investigation into the Hollywood Foreign Press Association (HFPA), the organization responsible for the Golden Globes by the Los Angeles Times, which revealed a lack of racial diversity among its voting members and various other ethical concerns, NBC Universal announced Monday the network would not broadcast the 2022 Golden Globes ceremony.
This past February ahead of the HFPA's 78th Annual Golden Globes ceremony, HFPA board chair Meher Tatna told Variety magazine that the organization that the organization of international journalists which covers the film, television, and entertainment industry has not had any Black members in at least 20 years.
Actor Sterling K. Brown, a Golden Globe winner and two-time nominee, posted to Instagram;
Criticism of the HFPA, which puts on the Globes and has been denounced for a lack of diversity and for ethical impropriates, reached such a pitch this week that actor and superstar celebrity Tom Cruise returned his three Globes to the press association's headquarters, according to a person who was granted anonymity because they weren't authorized to speak publicly about the decision, the Associated Press reported.
"We continue to believe that the HFPA is committed to meaningful reform. However, change of this magnitude takes time and work, and we feel strongly that the HFPA needs time to do it right," a spokesperson for NBC said in a statement.
"As such, NBC will not air the 2022 Golden Globes," the spokesperson added. "Assuming the organization executes on its plan, we are hopeful we will be in a position to air the show in January 2023."
NBC's decision comes as Vogue reported that the backlash to the HFPA came swiftly and decisively. Some of Hollywood's biggest studios, including Netflix, Amazon, and WarnerMedia, announced they were severing ties with the organization until efforts were made to increase diversity and stamp out corruption, while a group of more than 100 of the industry's biggest PR firms released a statement in March in which they pledged to boycott the ceremony for the foreseeable future.
The HFPA did not immediately respond to inquiries by media outlets requesting comment about NBC's decision.
In February, the organization said it was "fully committed to ensuring our membership is reflective of the communities around the world who love film, TV, and the artists inspiring and educating them."
"We understand that we need to bring in Black members as well as members from other underrepresented backgrounds, and we will immediately work to implement an action plan to achieve these goals as soon as possible," it said.
HFPA also announced a full timetable through this summer for implementing promised reform initiatives in response to NBC's decision.

"Regardless of the next air date of the Golden Globes, implementing transformational changes as quickly — and as thoughtfully — as possible remains the top priority," the HFPA board said in a statement. "We invite our partners in the industry to the table to work with us on the systemic reform that is long overdue, both in our organization as well as within the industry at large."