April 22, 2019 at 9:35 am PST | by Staff reports
Insurance Commissioner Lara-sponsored bill expanding diversity passes Senate committee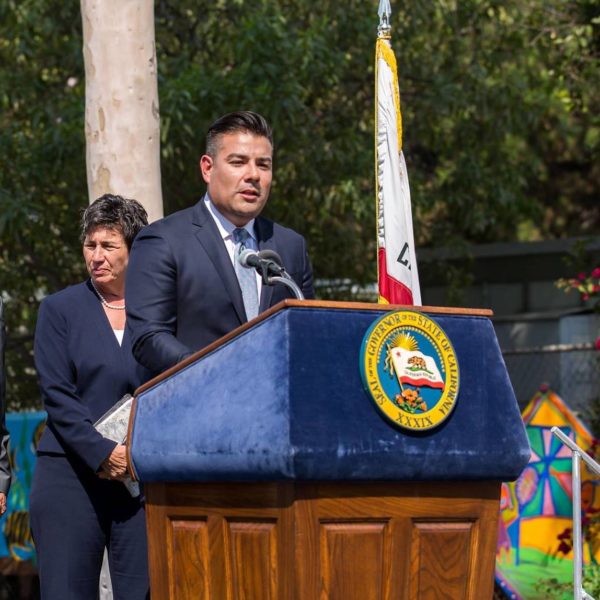 A bill sponsored by California's Insurance Commissioner Ricardo Lara, expanding increased transparency and opportunities for partnership between the nation's largest insurance market and woman, minority, LGBTQ and veteran-owned businesses, was approved on April 10 by the State Senate Insurance Committee. It goes next to the Senate Judiciary Committee.
SB 534, authored by State Senator Steven Bradford (D-Gardena), encourages California's $310 billion insurance industry to use its buying power to benefit diverse small businesses
"California is a diverse state and becomes more diverse with each day," Bradford said. "Ignoring that fact also ignores the proven value diverse businesses have and the importance of making our economy more inclusive.
Insurance spending on diverse businesses increased 93% over the few years the supplier survey was administered. I think that difference speaks to the enormous impact this measure will have," he added.
Since 2011, the California Department of Insurance's Insurance Diversity Initiative has aimed to increase supplier and governing board diversity in the insurance industry. Through surveys administered by the Department to insurers since 2012, critical data has revealed important findings on diversity in the industry.
The Department's surveys have seen procurement between insurers and California's diverse-owned businesses increase by 93% over a five-year period, from $930 million in 2012 to $1.8 billion in 2017.
"California's nation-leading insurance industry can be an engine of prosperity for diverse businesses, benefiting our communities and the customers they serve," said Insurance Commissioner Lara. "SB 534 will continue to leverage the rapid growth of the insurance sector's role in contributing to vibrant local economies."
The final bill still must be approved by the full Senate and Assembly and then signed by Governor Gavin Newsom before it would take effect.