Coyle resigns as Pride Media CEO
Tenure marred by allegations of failing to pay freelancers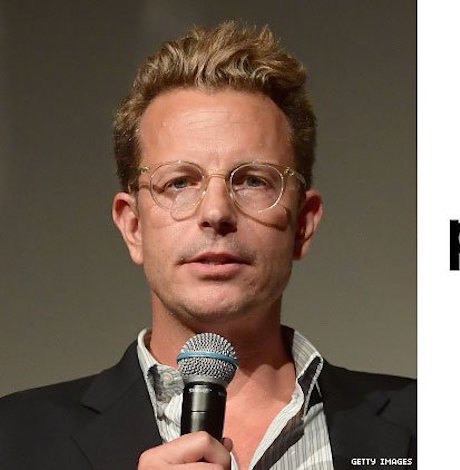 It must have been a stressful moment for the news department, finding out that the chief executive officer of the flagship company had suddenly resigned without a courtesy heads-up. The Advocate had to rely on outside sources to tell an inside story – which it did on April 18 under the headline: "Pride Media CEO Nathan Coyle Resigns After Rocky Tenure."
Coyle jumped ship to go to the Ford Modeling Agency, according to The Hollywood Reporter – which found out "prior to (Coyle) informing his staff at Pride Media," The Advocate reported.  
The Advocate did its due diligence: "Pride Media's spokesperson confirmed with The Advocate that Coyle is no longer with the company and will be replaced by chief revenue officer Orlando Reece in the interim." 
Another outside outlet, Women's Wear Daily, also reported on the surprise move. "Coyle's exit is said to have been unexpected by Pride owner Adam Levin, the founder of Oreva Capital and also the owner of High Times magazine, although rumors had been going around that the CEO was actively looking for another job," WWD reported.
Yet another outlet, the New York Post, had a quote from Levin: "We are confident Orlando will provide the necessary leadership required to serve the dynamic Pride Media team's needs in order to move our business forward in a positive way."
At the helm of Pride Media, which owns The Advocate, Out, and several other LGBT publishing and media titles, Coyle was besieged by freelance writers, photographers and others furious at not having been paid for work they contributed to Out magazine under a content provider and payment scheme created under the previous regime. The back-and-forth over who is responsible for those outstanding payments "quickly turned into a $10 million lawsuit, which is said to already be in early stage settlement talks," WWD reported.
Coyle, who was hired in June 2018, had promised freelancers that they would be paid, and apparently about half were, according to WWD. But some said they are still waiting.
WWD reported that talks with the National Writers Union "hit a snag a few weeks ago. But already, the new leadership at Pride is said to have gotten in touch with NWU about moving forward."
The Los Angeles Blade was unable to connect with Levin for comment.
Liam's Life Foundation's Chasin' Change Run-raiser
The run-raiser is a virtual run that can be done anytime/anywhere for the whole month of December to raise awareness against drunk driving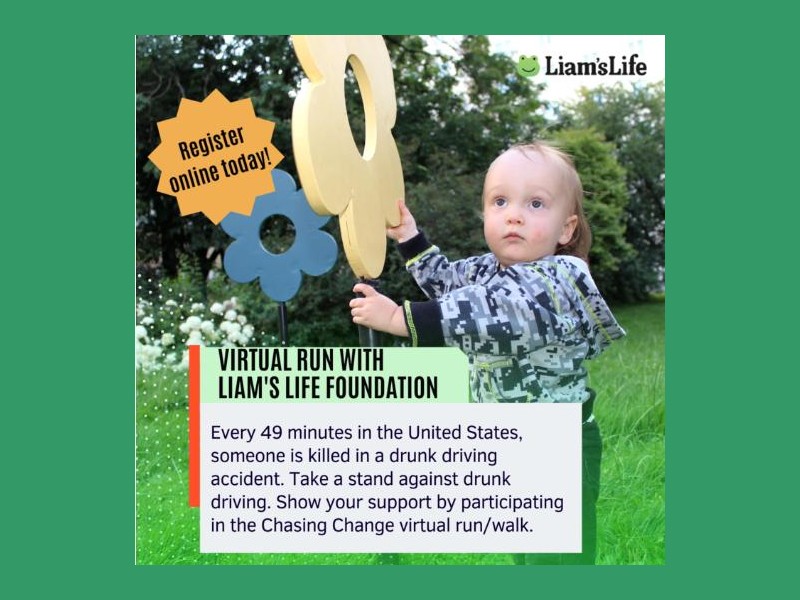 HERMOSA BEACH – Every 49 minutes in the United States, someone is killed in a drunk driving accident. In 2016,there were 10,497 people killed in these preventable collisions. Through awareness, education, policy change, and partnerships Liam's Life Foundation is committed to bringing that number to zero.
Liam's Life Foundation is inviting you to attend our Chasin' Change Run-raiser THIS Saturday, December 4th, 2021 at 8:00AM at Hermosa Beach.
There will be a huge turn-out of participants from the Hawthorne and Redondo Beach police department, fighters and members from Systems Training Center (local mixed martial arts gym) and Wimp2Warrior, and friends and family from Liam's Life Foundation.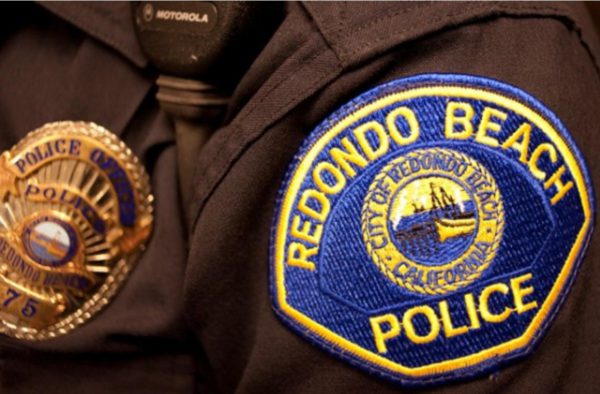 Liam's Life Foundation is a 501(c)3 dedicated to stopping alcohol-impaired driving and the fatalities they cause, founded by the parents of Liam Mikael Kowal after he was killed by a drunk driver on September 3rd, 2016. His parents, Marcus Kowal (professional MMA fighter) and Mishel Eder have been huge advocates for lowering the legal BAC to 0.05.
This run-raiser is meant to raise awareness against drunk driving. The run-raiser is a virtual run that can be done anytime and anywhere for the whole month of December. You can run a 5K, 10K, or Half Marathon.
Please come and support our cause! If you have any questions, comments, or concerns, please don't hesitate to reach out.
Liam's Life Foundation is a 501(c)(3) California Non-Profit Organization founded by professional MMA fighter Marcus Kowal and Mishel Eder in honor of their fifteen month old son Liam Mikael Kowal who was tragically hit and killed by a drunk driver on September 3, 2016 in Hawthorne, California.
LA area readers; What to do if you are having problems receiving KTLA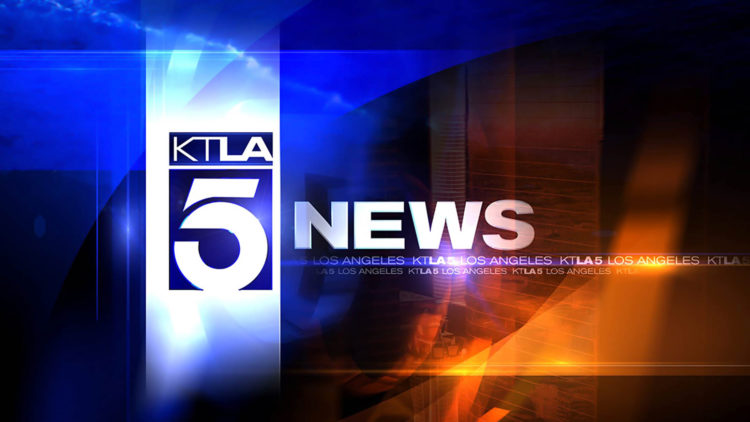 LOS ANGELES – Are you having issues receiving KTLA? If so, here's a step-by-step guide on what to do:
If you receive KTLA via cable or satellite, please contact your service provider.
If you receive KTLA via antenna, please follow these instructions:

Switch to a different channel and then go back to KTLA. If the signal does not reappear, please go to step two.
Please disconnect the power cord from either your television or set-top digital receiver, wait 30 seconds and then reconnect power. If KTLA has not returned, try these additional advanced steps.
Perform a channel rescan. This step will locate all channels that are receivable in your viewing area. Each television or set-top receiver has specific instructions. The following will help guide you through a typical menu.

Press the "menu" button on your remote control. If you don't have a remote control, your TV should have a built-in "menu" button located on the lower front panel or on one of its sides.
Find and select the "channel scan" option. You may have to look through various menu sections such as settings, tools, options or channel menus to find the channel scan option.
Once the scanning process begins, it may take up to 10 minutes to complete. If you have an indoor antenna, please remain seated where you normally watch TV so that you don't block the incoming signal from reaching your indoor antenna.
When scanning is complete, your TV will either display the number of channels available or it may go back to your last channel watched.
Select KTLA Channel 5.1 or 5-1. No further action is necessary if you can now see KTLA.
If you are still experiencing difficulties in receiving KTLA, please email us at [email protected] or by visiting https://ktla.com/about-ktla/contact-us/submit-feedback-to-the-ktla-5-engineering-department/.
LA County Lake Lifeguard Test Starts December 4th!
Lake Lifeguard Test on December 4th at Castaic Aquatic Center at 8am until 12pm. Applicants must fill out the online form  in advance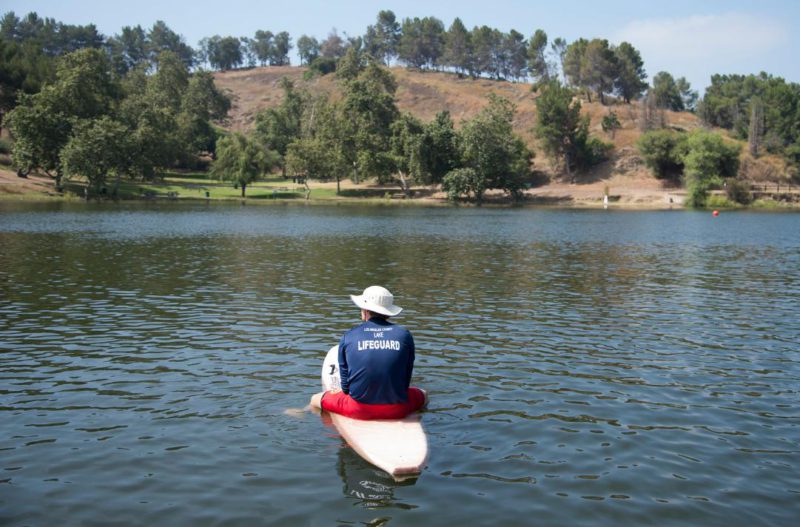 LA County Lake Lifeguard Test Starts DECEMBER 4th!
LOS ANGELES -This week, LA County Lake Lifeguards begins its search for potential new lifeguard candidates with the Lake Lifeguard Test on December 4th at Castaic Aquatic Center at 8am until 12pm. Applicants must fill out the online form  in advance (Available here) as well as meet the following requirements: 
Swim 1000 meters in 18 minutes
Have graduated high school (or equivalent)
Have at least 20/30 in each eye without correction (See job bulletin)
Have a valid California Class C Driver's License
Be at least 18 by time of LAkeAcademy
Upon completion of prerequisites and swim test, candidates must enroll and pass the Lake Lifeguard Academy ($15/hour).
After completing the Academy, Cadets will be eligible to become Lake Lifeguards ($21.35-$27.98/hour).
If you are unable to attend December 4th, you have another chance on December 12th from 8am to 12pm at Arcadia Park Pool.
For more information, visit: bit.ly/3nBpfcU