The money in 2019 West Hollywood City Council may surprise you
Does money drive the vote?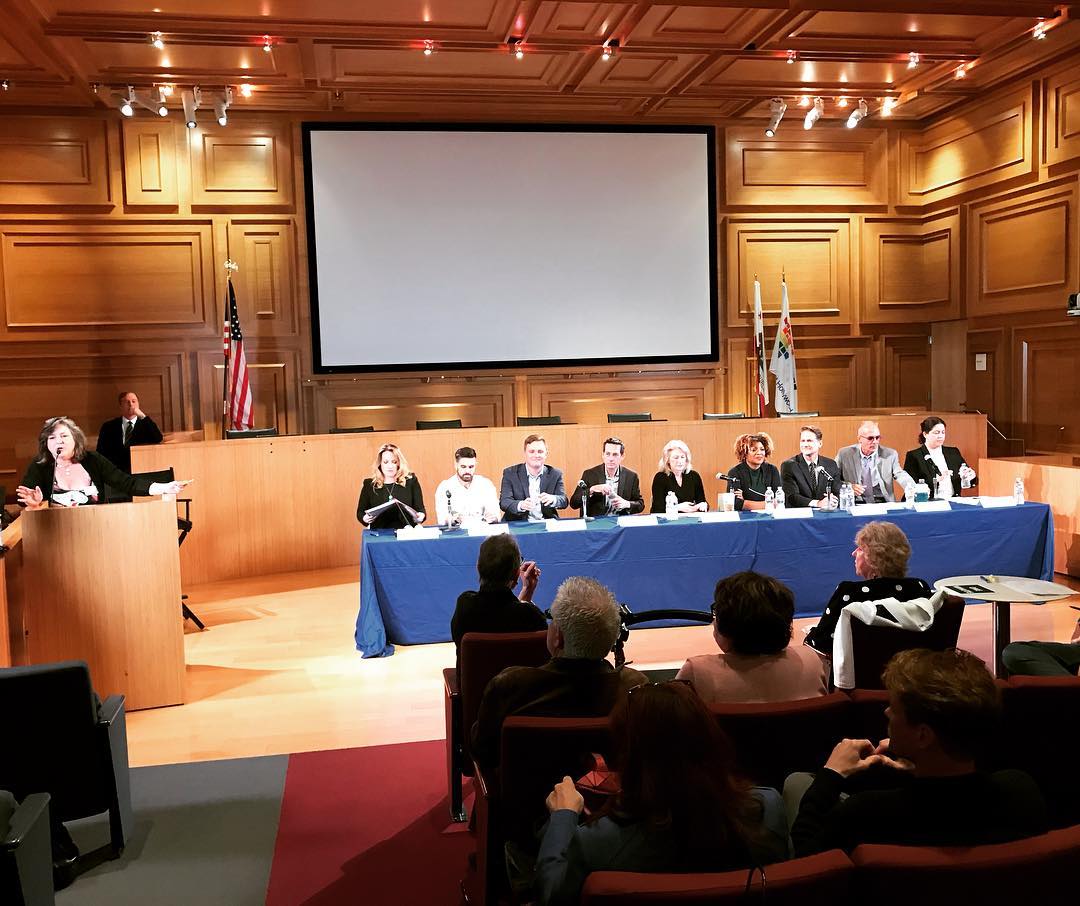 Eleven people are vying for three city council seats, including three incumbents, in the General Municipal Election Tuesday, March 5, with campaign monies raised totaling over $400,000 so far.
A review of public documents by the Los Angeles Blade regarding those campaign contributions released by the City of West Hollywood and the California Fair Political Practices Commission show that a majority of contributions were made by real estate developers, advertising concerns, cannabis industry companies and political action committees as well as independent individuals.
Funds were also provided by well-known lobbyists, developers, attorneys, and other corporate representatives raised for a political action committee (PAC), West Hollywood United to Support Lindsey Horvath and John D'Amico for Council 2019.
It has raised $98,000 and includes a $30,000 donation by Keff Times, on behalf of Integral Associates founder and CEO Armen Yemenidjian, a Las Vegas, Nevada based businessman. Integral Associates operates the Essence Cannabis Dispensary in Las Vegas and last December qualified for a City of West Hollywood issued license in the recreational, smoking and vaping lounge and delivery categories of cannabis as Essence Weho LLC. Integral Associates also runs AY Festivals.
As of the February 21 reporting, Horvath's campaign led in total contributions with $102,930.00 in donations, followed by D'Amico, with $77,200, figures that do not include funds raised by the West Hollywood United PAC.
The third city council incumbent up for reelection, Lauren Meister, raised $44,896. Meister's name was initially included by name in the West Hollywood United PAC but was omitted before funds were raised.
Candidate Brendan Hood raised,$2,800. Candidate Marquita Thomas raised $13,374*. Candidate J Duke Mason raised $46,722.  Sepi Shyne raised $22,400. The remaining candidates Jack Cline, Tom DeMille, Shawn Mooney, and Eric Schmidt reported no financial activity.
Businesses that have current contracts as vendors for the city also contributed minor amounts to individual council campaigns.
Athens Services, the city's waste management and trash pickup vendor, donated $500 to each of the three incumbents D'Amico, Horvath, and Meister. Hollywood Tow, the company contracted to remove illegally parked cars from the city's streets, donated $250 to D'Amico. The marketing and advertising company Symblaze, which has previously worked on several projects for the city, donated $150 to each of the three incumbents.
The statistical analysis of all campaign donations show that real estate developers were the most significant source of campaign contributions.
Together D'Amico and Horvath received well more $50,000 in individual contributions from people generally affiliated with real estate interests. (See WeHoville.com for their analysis.)
The third incumbent councilmember, Lauren Meister, received only $2,950 from real estate interests, inclusive of agents.
Family members of Jason Illoulian, the owner of Faring Capital, developer of 661 Robertson Boulevard, made individual contributions collectively totalling $3,500 to each of the campaigns of incumbents Lindsey Horvath and John D'Amico as well as candidate Marquita Thomas.
The city council voted 4-1 last June 4 for the new mixed-use project that includes the plans for a nine-story hotel, new shops, restaurants and a night club. Council Member Lauren Meister was the sole-holdout.
Candidates James Duke Mason received $2,900 in donations from real estate interests, and Sepi Shyne received $1,400, also from real estate contacts.
A majority of the remaining contributions by individuals or small businesses in the city ranged from $100 to $500.
The races this year have also competed with ongoing controversy surrounding the public allegations of sexual misconduct against the incumbent Mayor John Duran, with fellow council members calling for his resignation.
About 50 members of the #MeToo Movement/LA joined with protesters from Black Lives Matter and Justice4Gemmel to demand Duran's resignation at a rally on Feb. 19 in front of the West Hollywood City Council Chamber.
The rally occurred before the council meeting that drew intense media attention after three councilmembers, Meister, Horvath, and D'Amico were joined by Councilmember John Heilman in a call for the mayor to step down.
Duran recently drew the ire of many community activists after it was revealed that a member of the Gay Men's Chorus of Los Angeles had accused him of making an unwelcome physical contact by touching the waistband of his underwear. A third party investigator found there was no evidence of wrongdoing and the matter was dropped, it served to revive memories of prior instances where the mayor's behavior had drawn similar scrutiny and unleashed reports of new ones.
At the council meeting, councilmembers voted unanimously to end his previously-extended term as mayor early, in May instead of September, thus returning the term limit to the standard one year.
The last required campaign finance disclosure before the election were submitted on 2/21 and  covered donations and expenditures through 2/16. Final activity will not be reported until after June 30.
The spreadsheets, as provided to the general public for campaign expenditure reporting through 2/16 and from which the data reported was culled are posted here. Cumulative amended data was exported for all campaigns, sorted and analyzed. Several candidates were contacted for clarification and confirmation of public data that did not appear correct.
This article was also contributed to by staff.
*this info, which differs from the above links, was provided by the candidate.
LA County Parks should be your destination this Fall!
Make LA County Parks your destination this fall as you explore, engage and connect through our exciting programs!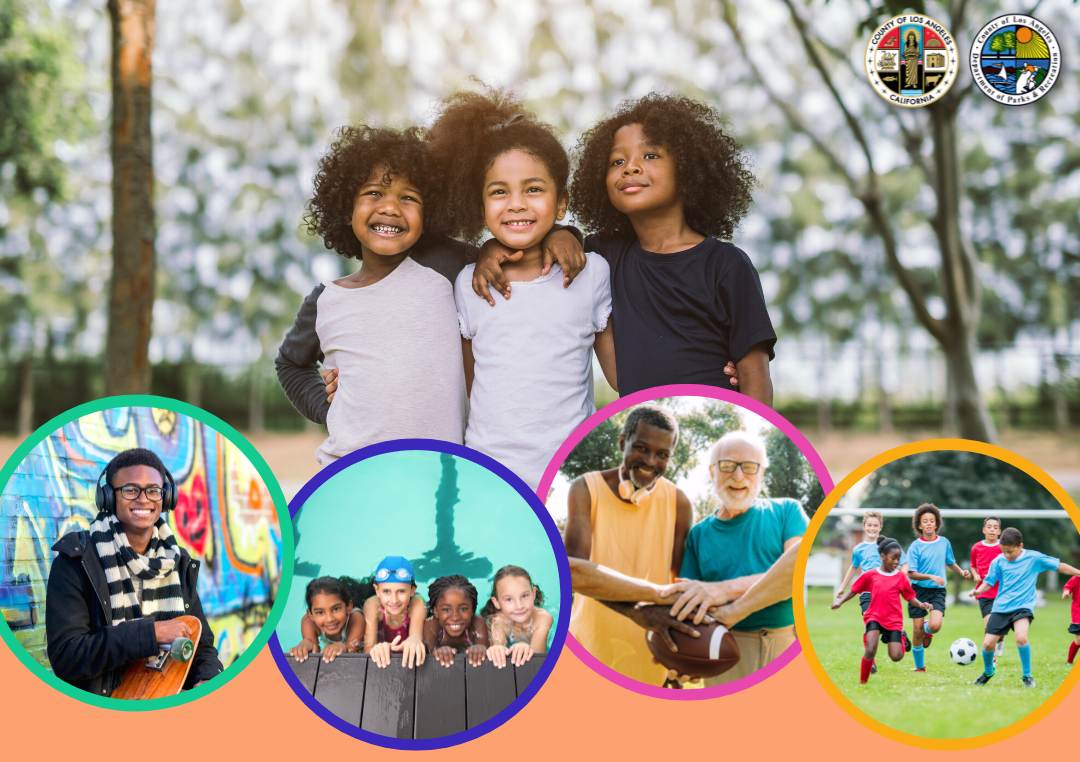 LOS ANGELES – Summer is coming to an end soon, but the fun doesn't stop here! LA County Parks presents an exciting slate of fun programming for the whole family this fall! Join us to create lifelong memories with your family. From recreation classes and nature center programs to sports and aquatics, there's something for every body to enjoy.

Check out some of our new programs, as well as community favorites that are back for another season! Join the fun starting September 6, 2022.
Check out a few of our upcoming programs!

SPORTS FOR ALL
Days and times vary based on location
Program availability may vary by location
Pre-registration is required, register HERE

Sports for All clinic is a youth sports clinic is an 8-week skills development clinic that meets once a week for basketball, baseball, softball, soccer, volleyball, cheer and other sports. Clinics focus on building foundational skills, self-confidence and teamwork.

EVERY BODY PLAYS DROP IN RECREATION ADVENTURES
Mondays – Fridays, 2:30 PM – 5:30 PM
Free drop-in program; No registration required

Every Body Plays is a positive space with a curriculum that is youth centered and designed for fun! This FREE drop-in program launches September 6, 2022 and runs until May 26, 2022. Children can enjoy a snack with their friends at select parks from 3:00 PM – 4:00 PM. The program provides children ages 7-17 with access to caring and trained park staff who serve as mentors and lead an array of programs and activities, ranging from sports, fitness, arts and crafts, STEM, group games, story time and so much more. Every day is an adventure in LA County Parks!

FREE SNACK PROGRAM
September 6, 2022 – May 26, 2023
Mondays – Fridays; 3:00 PM – 4:00 PM
Children and youth under 18 years of age are invited to receive a nutritious grab-n-go snack that includes vegetables, fruits, seeds and healthy dairy products like milk, string cheese, and yogurt. Created to help reduce the growing percentage of young people in the United States challenged by obesity or lack of consistent access to wholesome meals, the program aims to provide a healthy alternative for children when school is out. There are no meals served on County observed holidays.

NATURAL AREAS:

EVERY BODY EXPLORES
Tuesdays – Fridays, 2:30 PM – 5:30 PM & Saturdays 10:30 AM – 1:30 PM
Free drop-in program; No registration required

The Everybody Explores program provides participants of all ages an opportunity to check out a Naturalist field backpack they can use to complete self-guided activities, make observations and explore the park.

NATURE KNOWLEDGE NIGHTS
Dates vary by location, 6:00 PM – 7:00 PM
Free drop-in program; No registration required

Spend an evening getting to know the beauty of the natural world at a Los Angeles County Nature Center. Activities vary based on topic but may include group activities, ESTEAM fundamentals, community science, nature hikes, guided tours or animal ambassador experience.

NATURE CENTER DISCOVERY
Every Saturday at select Nature Centers, 10:00 AM – Noon
Free drop-in program; No registration required

Each Saturday you'll have an opportunity to meet our Nature Center Superintendents and learn about the park, history and the natural habitat around you, even meeting Animal Ambassadors native to the area! Find a Nature Center near you HERE.

You can also participate in our Saturday Morning Discovery Tables, where you and your family can explore table exhibits and "ask a naturalist" about the flora and fauna all around us. These exhibits will take place from 10:00 AM – 12:30 PM.

FALL RECREATION CLASSES
Dates, times and locations vary by class
Registration required. Register HERE

We teamed up with some of the best instructors in Los Angeles to bring you hundreds of classes for all ages, levels and budgets. Take a class at your local park for some fresh air or join virtual classes from the comfort of your own home! Whether you're looking to be more active, learn a new hobby or take up a new skill or language, we have just the class for you and everyone in your family.

TRICK-OR-TREAT VILLAGE
October 25-29, 2022 at several LA County Parks
Dates and times vary by location
Free; No registration required

Join us for a fantastically spooky time at a park near you this October to enjoy free activities. Costumes are encouraged! More information coming soon.

HARVEST FESTIVAL
November 15-23, 2022 at several LA County Parks
Dates and times vary by location
Free; No registration required

Families are invited to enjoy cultural celebrations that include food tasting, dancing, music, crafts and family activities. More information coming soon.

EDDIE HEREDIA BOXING CLUB
The Eddie Heredia Boxing Club has reopened! Do have what it takes to be a world class boxer? The Eddie Heredia Youth Boxing Club offers a variety of boxing classes geared to teach youth who are just beginning to learn the sport, to advanced classes for youths who are ready to spare and participate in competitions on a local, regional, and national level.

AQUATICS:

LEARN TO SWIM
Monday-Friday, Saturdays
August 29, 2022 thru December 23, 2022
Times may vary by location, level and session
Pre-registration is required; register HERE

Swim Lessons teach core swimming skills including water safety, floating and technique for the four core swimming strokes. The program is designed to provide swimmers with a positive learning experience while steadily progressing through the core skills and strokes.  All levels are in alignment with the American Red Cross' "Learn to Swim" Program.

EVERY BODY SWIMS
Saturday from 12:30pm – 2:00pm; 2:30pm – 4:00pm
Begins September 3rd, 2022

FREE Rec Swim is a fun and positive way to practice new skills, be physically active, keep your heart rate up, reduce stress and build muscle. Rec swim also provides an opportunity to socialize and make new friends.  Rec Swim starts September 3 and takes place on Saturdays from 12:30 PM – 2:00 PM and 2:30 PM – 4:00 PM.

SENIOR PROGRAMS AND ACTIVITIES
Dates and times vary by location Free; No registration required

LA County Senior Centers, Programs and Activities are a great place for adults ages 60+ years to stay fit, active and to meet new people. Activities promote physical and mental well-being, socialization, nutrition, life-long learning and volunteer opportunities. Lean more HERE.

OUR SPOT
Monday to Friday 3:00 PM – 7:00 PM
Free program; Register HERE

FREE daily after-school program that supports positive youth development by exposing teens to caring mentors, social justice projects, leadership and artists experiences, early career exploration, substance abuse prevention, sports and physical fitness, and other opportunities meaningful to youth. Teens participate in park advisory groups and contribute to the planning of field trips, events and social action projects.

… AND MUCH MORE!
Follow us on Facebook @parks.lacounty.gov and Twitter & Instagram @lacountyparks!
Public help sought identifying patient at County-USC Medical Center
Anyone with information on the patient's identity is asked to call Clinical Social Worker Cesar Robles at 323-409-6884 or 323-409-5253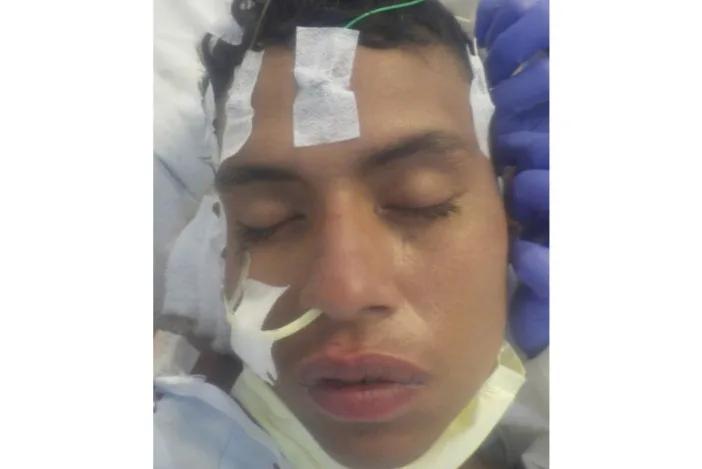 LOS ANGELES – The Los Angeles County Department of Health Services asked the public for help Tuesday in identifying a possible juvenile who has been hospitalized for nearly two weeks.
According to a news release the young male who could be in his late teens was dropped off at LA County-USC Medical Center on July 22. The patient was described as a male Hispanic between 16 and 20 years old. He is about 5 feet 8 inches tall and weighs 154 pounds.
The Medical Center described him as having a thin stature with short dark hair and brown eyes. The patient also has a tattoo of a cross under his right eye and another tattoo on his right hand.
No further information about the nature of the injuries or the condition of the patient was released.
Anyone with information on the patient's identity is asked to call Clinical Social Worker Cesar Robles at 323-409-6884 or 323-409-5253.
LA LGBT Center & Public Health host virtual townhall on Monkeypox
Topics will include a situational update, vaccine eligibility, & preventative measures. The town hall will also include a Q&A with residents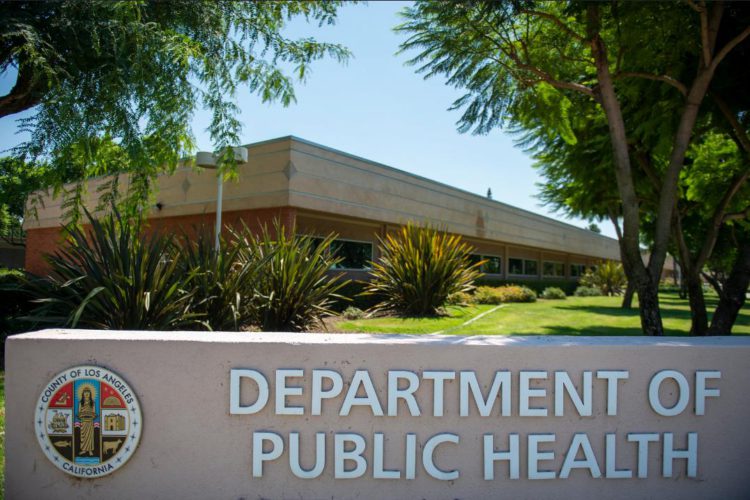 LOS ANGELES – Los Angeles County Department of Public Health and the Los Angeles LGBT Center will host a virtual town hall for the public on the topic of Monkeypox. Topics will include a situational update, vaccine eligibility, and preventative measures. The town hall will include the latest updates and a Q&A with residents.
WHEN:
Tuesday, July 12, 2022
6:00 p.m.
WHERE:
Submit questions ahead HERE to have them answered during the livestream.
WHO:
Sonali Kulkarni, MD, MPH, Medical Director in the Division of HIV and STD Programs (DHSP) at the Los Angeles County (LAC) Department of Public Health
Nava Yeganeh, MD, MPH, Pediatric Infectious Disease Physician and Medical Director of the Vaccine Disease Preventable Control Program
Robert Bolan, MD, Medical Director of Research and Education, Los Angeles LGBT Center
David Herman, MD, Medical Director of Primary Care, Los Angeles LGBT Center