The money in 2019 West Hollywood City Council may surprise you
Does money drive the vote?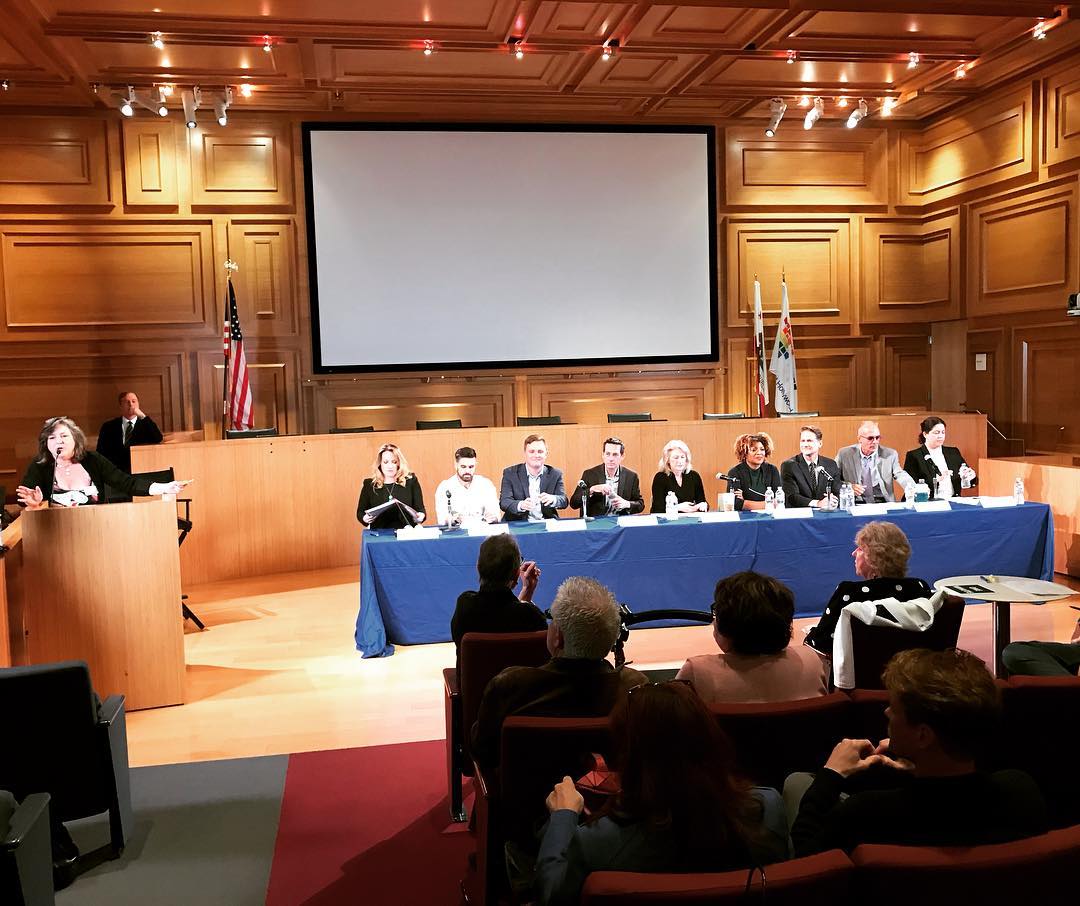 Eleven people are vying for three city council seats, including three incumbents, in the General Municipal Election Tuesday, March 5, with campaign monies raised totaling over $400,000 so far.
A review of public documents by the Los Angeles Blade regarding those campaign contributions released by the City of West Hollywood and the California Fair Political Practices Commission show that a majority of contributions were made by real estate developers, advertising concerns, cannabis industry companies and political action committees as well as independent individuals.
Funds were also provided by well-known lobbyists, developers, attorneys, and other corporate representatives raised for a political action committee (PAC), West Hollywood United to Support Lindsey Horvath and John D'Amico for Council 2019.
It has raised $98,000 and includes a $30,000 donation by Keff Times, on behalf of Integral Associates founder and CEO Armen Yemenidjian, a Las Vegas, Nevada based businessman. Integral Associates operates the Essence Cannabis Dispensary in Las Vegas and last December qualified for a City of West Hollywood issued license in the recreational, smoking and vaping lounge and delivery categories of cannabis as Essence Weho LLC. Integral Associates also runs AY Festivals.
As of the February 21 reporting, Horvath's campaign led in total contributions with $102,930.00 in donations, followed by D'Amico, with $77,200, figures that do not include funds raised by the West Hollywood United PAC.
The third city council incumbent up for reelection, Lauren Meister, raised $44,896. Meister's name was initially included by name in the West Hollywood United PAC but was omitted before funds were raised.
Candidate Brendan Hood raised,$2,800. Candidate Marquita Thomas raised $13,374*. Candidate J Duke Mason raised $46,722.  Sepi Shyne raised $22,400. The remaining candidates Jack Cline, Tom DeMille, Shawn Mooney, and Eric Schmidt reported no financial activity.
Businesses that have current contracts as vendors for the city also contributed minor amounts to individual council campaigns.
Athens Services, the city's waste management and trash pickup vendor, donated $500 to each of the three incumbents D'Amico, Horvath, and Meister. Hollywood Tow, the company contracted to remove illegally parked cars from the city's streets, donated $250 to D'Amico. The marketing and advertising company Symblaze, which has previously worked on several projects for the city, donated $150 to each of the three incumbents.
The statistical analysis of all campaign donations show that real estate developers were the most significant source of campaign contributions.
Together D'Amico and Horvath received well more $50,000 in individual contributions from people generally affiliated with real estate interests. (See WeHoville.com for their analysis.)
The third incumbent councilmember, Lauren Meister, received only $2,950 from real estate interests, inclusive of agents.
Family members of Jason Illoulian, the owner of Faring Capital, developer of 661 Robertson Boulevard, made individual contributions collectively totalling $3,500 to each of the campaigns of incumbents Lindsey Horvath and John D'Amico as well as candidate Marquita Thomas.
The city council voted 4-1 last June 4 for the new mixed-use project that includes the plans for a nine-story hotel, new shops, restaurants and a night club. Council Member Lauren Meister was the sole-holdout.
Candidates James Duke Mason received $2,900 in donations from real estate interests, and Sepi Shyne received $1,400, also from real estate contacts.
A majority of the remaining contributions by individuals or small businesses in the city ranged from $100 to $500.
The races this year have also competed with ongoing controversy surrounding the public allegations of sexual misconduct against the incumbent Mayor John Duran, with fellow council members calling for his resignation.
About 50 members of the #MeToo Movement/LA joined with protesters from Black Lives Matter and Justice4Gemmel to demand Duran's resignation at a rally on Feb. 19 in front of the West Hollywood City Council Chamber.
The rally occurred before the council meeting that drew intense media attention after three councilmembers, Meister, Horvath, and D'Amico were joined by Councilmember John Heilman in a call for the mayor to step down.
Duran recently drew the ire of many community activists after it was revealed that a member of the Gay Men's Chorus of Los Angeles had accused him of making an unwelcome physical contact by touching the waistband of his underwear. A third party investigator found there was no evidence of wrongdoing and the matter was dropped, it served to revive memories of prior instances where the mayor's behavior had drawn similar scrutiny and unleashed reports of new ones.
At the council meeting, councilmembers voted unanimously to end his previously-extended term as mayor early, in May instead of September, thus returning the term limit to the standard one year.
The last required campaign finance disclosure before the election were submitted on 2/21 and  covered donations and expenditures through 2/16. Final activity will not be reported until after June 30.
The spreadsheets, as provided to the general public for campaign expenditure reporting through 2/16 and from which the data reported was culled are posted here. Cumulative amended data was exported for all campaigns, sorted and analyzed. Several candidates were contacted for clarification and confirmation of public data that did not appear correct.
This article was also contributed to by staff.
*this info, which differs from the above links, was provided by the candidate.
LA County Parks Winter Wonderland returns
Snow Days, Sled Rides, Toy Giveaways, Craft Villages, Teen Zone and More!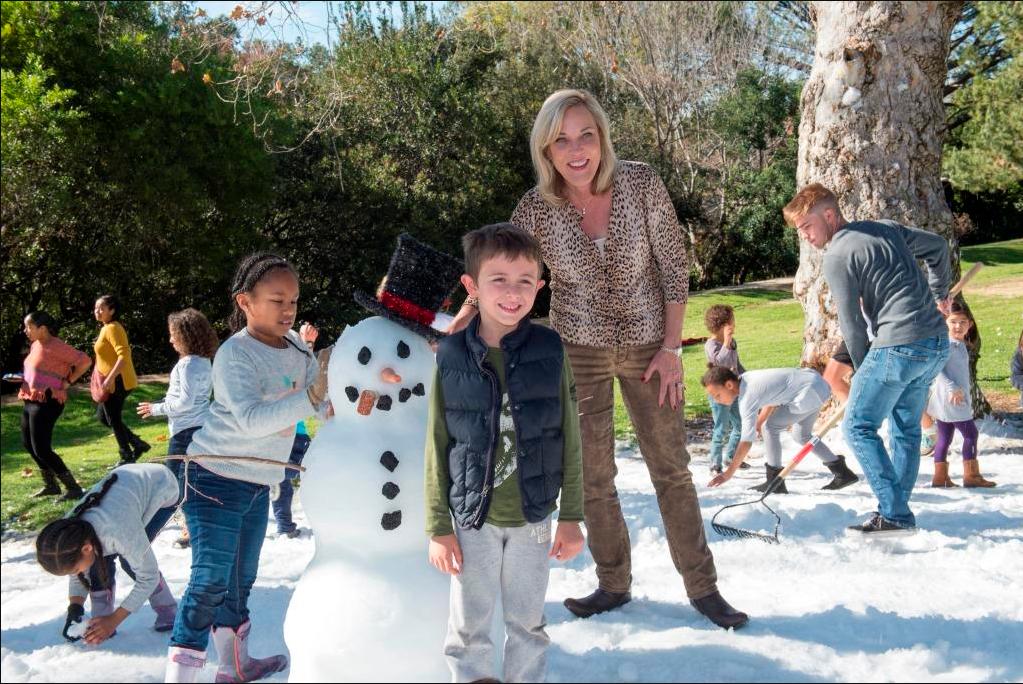 LOS ANGELES – It's Park Time L.A. County! Parks After Dark returns with an enchanting Winter Wonderland experience that will bring holiday cheer and 40 to 80 tons of snow to 34 L.A. County Parks in the month of December.
This holiday action packed celebration is for the entire family and is bigger and better than ever before, with more snow, more toys, more craft activities and more fun! All for free!
Parks After Dark Snow Patrol teams, staffed by passionate and dedicated Parks & Recreation personnel, are ready to transform local parks into wintry paradises complete with sled runs, photo opportunities, snack stations, holiday treats and a craft village where children can decorate their own holiday stocking! Families should plan to arrive early at their local park for a toy giveaway for ages 0-17, while supplies last.
New this year to the Winter Wonderland experience is a Teen Zone where young adults can enjoy their own space to hang out with their friends, create and design art, listen to music, silkscreen holiday shirts and make their own personalized Santa hat!
Also beginning this year, selected parks will double their fun with Mega Snow days, which will bring up to 80 tons of snow to Earvin "Magic" Johnson Park, Val Verde Park, Belvedere Park, El Cariso Park, Loma Alta Park, Ted Watkins Park, Roosevelt Park and Valleydale Park.
The L.A. County Parks Winter Wonderland is possible thanks to the generosity of Los Angeles Department of Social Services, Los Angeles County Department of Parks and Recreation, and the L.A. County Probation Department.
"Parks After Dark brings family, friends, neighbors and community together in their local park," County of Los Angeles Department of Parks and Recreation (DPR) Director Norma Edith García-González said. "The Winter Wonderland experience will provide youth and families a memorable snow day experience and much more to celebrate the joy of the holiday season. I am grateful to DPR Staff for all their work to bring 40 to 80 tons of snow to 34 parks this holiday season!"
Parks After Dark, launched in 2010, has proven to be a successful prevention and intervention program that provides multiple benefits to vulnerable communities, decreasing violence and crime, and increasing social cohesion and community well-being. In 2018, Parks After Dark was recognized by the National Recreation and Park Association, which presented L.A. County Parks and Recreation with is Best in Innovation award.
For more information on Parks After Dark Winter Wonderland, visit https://parks.lacounty.gov/winterpad
Locations, dates, and times for Parks After Dark Winter Wonderland are listed below:
Friday, Dec. 2
Col. Leon H. Washington Park – 8908 S. Maie Ave., Los Angeles (4-8 p.m.)
Mary M. Bethune Park – 1244 E. 61st St., Los Angeles – (4-8 p.m.)
Charter Oak Park – 20261 E. Covina Blvd., Covina – (4-8 p.m.)
Pamela County Park – 2236 Goodall Ave., Duarte – (4-8 p.m.)
Saturday, Dec. 3
Eugene A. Obregon Park – 4021 E. First St., Los Angeles – (12-4 p.m.)
City Terrace Park – 1126 N. Hazard Ave., East Los Angeles – (4-8 p.m.)
Earvin "Magic" Johnson Park – 905 E. El Segundo Blvd., Los Angeles (12-4 p.m.) (Mega Snow)
George Washington Carver Park – 1400 E. 118th St., Los Angeles – (4-8 p.m.)
Val Verde Community Regional Park – 30300 W. Arlington Rd., Val Verde
(12-4 p.m.) (Mega Snow)
Belvedere Community Regional Park – 4914 E. Cesar Chavez Ave., Los Angeles
(4-8 p.m.) (Mega Snow)
Friday, Dec. 9
Adventure Park – 10130 S. Gunn Ave., Whittier – (4-8 p.m.)
Sorenson Park – 11419 Rose Hedge Dr., Whittier – (4-8 p.m.)
Saybrook Park – 6250 E. Northside Dr., East Los Angeles – (4-8 p.m.)
Jesse Owens Community Regional Park – 9651 S. Western Ave., Los Angeles –
(4-8 p.m.)
Saturday, Dec. 10
El Cariso Community Regional Park – 13100 Hubbard St., Sylmar – (12-4 p.m.) (Mega Snow)
Loma Alta Park – 3330 N. Lincoln Ave., Altadena – (4-8 p.m.)
Helen Keller Park – 12521 S. Vermont Ave., Los Angeles – (12-4 p.m.)
Athens Park – 12603 S. Broadway, Los Angeles – (4-8 p.m.)
San Angelo Park – 245 S. San Angelo Ave., La Puente – (12-4 p.m.)
Bassett Park – 510 N. Vineland Ave., La Puente – (4-8 p.m.)
East Rancho Dominguez Park – 15116 S. Atlantic Ave., Compton – (12-4 p.m.)
Ted Watkins Memorial Park – 1335 E. 103rd St., Los Angeles – (4-8 p.m.)
(Mega Snow)
George Lane Park – 5520 W Ave L-8, Quartz Hill (4-8 p.m.)
Friday, Dec. 16
Ruben F. Salazar Park – 3864 Whittier Blvd., Los Angeles (4-8 p.m.)
William Steinmetz Park – 1545 S, Stimson Ave., Hacienda Heights – (4-8 p.m.)
Amigo Park – 5700 S. Juarez Ave., Whittier – (4-8 p.m.)
Amelia Mayberry Park – 13201 E. Meyer Rd., Whittier – (4-8 p.m.)
Saturday, Dec. 17
Stephen Sorenson Park – 16801 E. Avenue P, Lake Los Angeles (12-4 p.m.)
(Mega Snow)
Jackie Robinson Park – 8773 E. Avenue R, Littlerock – (4-8 p.m.)
Mona Park – 2291 E. 121st St., Compton (12-4 p.m.
Franklin D. Roosevelt Park – 7600 Graham Ave., Los Angeles – (4-8 p.m.)
(Mega Snow)
Rimgrove Park – 747 N. Rimgrove Dr., La Puente – (12-4 p.m.)
Allen J. Martin Park – 14830 E. Giordano St., La Puente – (4-8 p.m.)
Valleydale Park – 5525 N. Lark Ellen Ave., Azusa – (4-8 p.m.) (Mega Snow)