Merriam-Webster adds 'gender nonconforming' to the dictionary
Other trans-inclusive terms added are 'top surgery' and 'bottom surgery'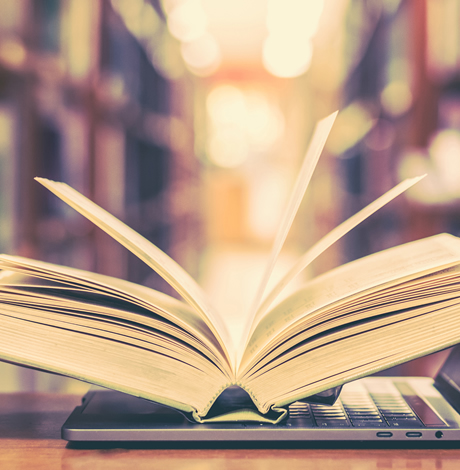 Merriam-Webster has added "gender nonconforming" to the dictionary.
The addition comes along with 640 other new words that are now included in the Merriam-Webster dictionary.
Other LGBTQ-inclusive words that have been added are "top-," and "bottom surgery." The definitions for those three terms are below.
Gender nonconforming: exhibiting behavioral, cultural, or psychological traits that do not correspond with the traits typically associated with one's sex.
Top surgery: a type of gender confirmation surgery in which a person's breasts are removed or augmented to match their gender identity.
Bottom surgery: a type of gender confirmation surgery in which a person's genitalia are altered to match their gender identity.
Merriam-Webster has also added the term "stan," a term originated by the 1999 Eminem song about an obsessive fan which is now defined as "fandom to an extreme or excessive degree." "Snowflake" has two definitions of "someone regarded or treated as unique or special" and "someone who is overly sensitive." "EGOT" was also added as "An entry in the dictionary seems like an appropriate award for the acronym that stands for the rare achievement of winning an Emmy, a Grammy, an Oscar, and a Tony."
Monica Montgomery Steppe sworn in as new San Diego supervisor
Supervisor Steppe will represent the Fourth Supervisorial District for the remainder of the current term ending in January 2027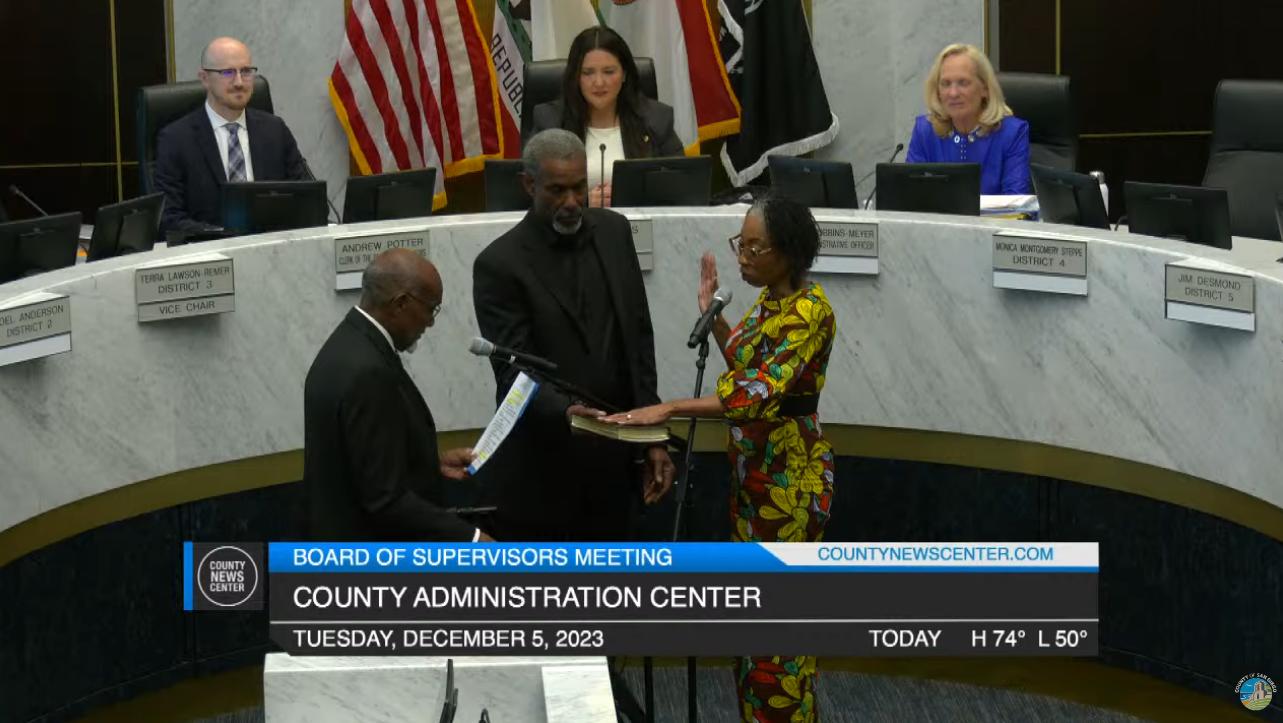 SAN DIEGO – A new member of the San Diego County Board of Supervisors was sworn in Tuesday at the County Administration Center.
Supervisor Monica Montgomery Steppe will represent the Fourth Supervisorial District for the remainder of the current term ending in January 2027.
Supervisor Steppe was sworn in by her father-in-law Cecil Steppe and joined by her husband Steve while reciting her oath. She becomes the county's first Black woman supervisor.
"We know that today marks a momentous occasion in our county's history, filled with promise, filled with hope and filled with progress," Supervisor Steppe said. "As I stand before you, deeply humbled and immensely grateful, l am acutely aware of the weight of responsibility and the honor to be chosen by the people as the first Black woman to serve on the San Diego County Board of Supervisors in the history of this county. I am truly honored."
District 4 voters selected Steppe to fill the vacant board seat during the Nov. 7 special election. She previously served as a council member for the City of San Diego.
"This moment also belongs to every person who dared to dream, who fought against adversity and believed in the possibility of a more inclusive and equitable future for our community," She said. "I stand on the shoulders of countless individuals who paved the way, breaking barriers and clearing the path for diversity, representation and for change.
Steppe, whose new supervisorial district includes the LGBTQ+ neighborhood of Hillcrest, was endorsed in the special election race by Out California State Senate President Toni Atkins and openly gay Assemblymember Chris Ward who represents the 78th Assembly District which includes the cities of Coronado, Del Mar, Imperial Beach, San Diego and El Cajon.
Steppe was born and raised in San Diego and spent most of her life in District Four. She served on the San Diego City Council, representing over 160,000 San Diegans and was chair of the Budget & Government Efficiency Committee– overseeing the process for the City's $5.2 billion dollar budget. She's also on the San Diego City-County Reinvestment Task Force, the board of MTS, the San Diego Workforce Partnership, and the San Diego Housing Authority.
An attorney by trade, Steppe has a deep connection with the San Diego community. She began her education at Pacific View Leadership Elementary. After completing her undergraduate degree at Spelman College, she returned to San Diego to earn her Juris Doctor from California Western School of Law.
Before entering elected office, she dedicated her life to public service law. She fought for families to stay in their homes during the foreclosure crisis in the Great Recession, worked at the ACLU of San Diego & Imperial Counties as a Criminal Justice Advocate, and served as a Senior Policy Advisor at the City of San Diego with specific focus in the policy areas of criminal justice reform and public safety, neighborhood revitalization, workforce development, small business development, equal opportunity contracting, and youth services.
District 4 includes the following areas: Alta Vista, Azalea Park, Balboa Park, Bankers Hill, Bay Park, Bay Terraces, Birdland, Broadway Heights, Casa de Oro – Mount Helix, Chollas Creek, Chollas View, City Heights, City of La Mesa, City of Lemon Grove, Civita, Clairemont Mesa, College Area, El Cerrito, Emerald Hills, Encanto, Hillcrest, Kensington-Talmadge, Lincoln Park, Linda Vista, Lomita Village, Mid-City, Middletown, Mission Hills, Mission Valley, Montezuma Mesa-SDSU, Morena, Normal Heights, North Bay Terraces, North Clairemont, North Park, Oak Park, Old Town, Paradise Hills, Portions of Grantville, Portions of Kearny Mesa, Portions of Spring Valley, Rancho San Diego, Rolando, Serra Mesa, Skyline, University Heights, Valencia Park, and Webster.