Asian Pacific Film Festival blooms with queer offerings
'Halwa,' 'Swimming,' 'Zero Park' and 'NORMAL' among standouts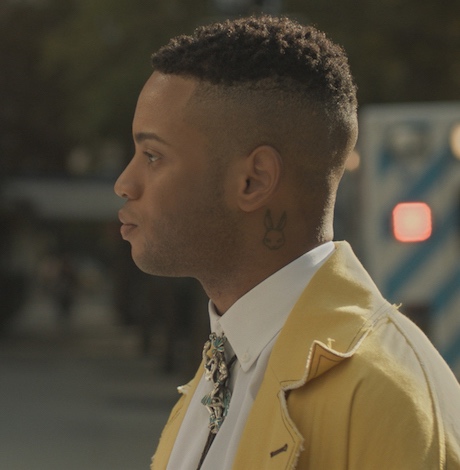 One of the best things about being a movie lover in Los Angeles is the rich, diverse array of film festivals that convene in our city every year. We get to experience the cinematic expressions of artists all over the world and we're afforded the opportunity to see things that most other cities will never see, at least on the big screen.
One of the most revered of these is the Los Angeles Asian Pacific Film Festival, dedicated to showcasing films by and about Asians and Pacific Islanders around the world. Named by MovieMaker Magazine as one of "The 25 Coolest Film Festivals in the World, 2017," it makes its 35th annual return to L.A. from May 2-10, when it will be screening a wide variety of movies as various venues around the city.
This year's festival showcases several short films in its LGBTQ category and while there are a multitude of worthy entries participating in the festival overall, it's some of these that might be of particular interest to Blade readers.
"Halwa" is a short by co-writer/directors Gayatri Bajpai and Nirav Bhakta about an empty-nester who attempts to find some joy in her broken marriage, until she learns about the passing of her childhood companion's spouse on Facebook. Having been disconnected from this woman for over 30 years over a misunderstanding, she finds the courage to reach out to send her condolences. They reconnect, sparking friction when her controlling husband finds out.
"Swimming," from director Anna Chi, follows an American-born Chinese teenager trying to handle her possible homosexuality, who struggles when her 3-month-old half-sister seems to have stolen the attention of the entire family.
"Zero One" is a coming-of-age story from director Nick Neon about a young man who visits home for the first time in years with nothing to show for his time overseas. Old tensions come to a head when he confronts his homophobic sister over a deeply dysfunctional family dinner, before he learns that the first step to finding your path is admitting you are lost.
"Rani" comes from writer/director Hammad Rizvi, and focuses on its title character, a socially outcast transgender woman as she sets out to take care of an abandoned child in the streets of Pakistan. Determined to do the right thing, she persists amid waves of challenges.
"Gentleman Spa" is director Yu Jhi-han's film about Hao, a chubby gay man, who works as a janitor at a gay spa. For him, romantic relationships are an unreachable dream. One day, an attractive customer, Kai, walks into the place, and Hao has the opportunity to massage him. However, things do not go as smoothly as Hao expected.
"Engaged" is a film from David Scala, which follows Darren, who keeps trying and failing to propose to his boyfriend Elliot. When their relationship is put into an uncomfortable spotlight during a friend's outrageous engagement party, Darren realizes he actually might be self-sabotaging himself due to unresolved insecurities about his sexuality.
"Glorious Mrs. Kim" is an exploration by director Monica Cho of the gap between immigrants who leave their identities behind to adapt to a foreign country, versus their children, who as second generations, freely pursue what they want. It raises questions about whether the Internet's community-building nature can be relevant for older immigrants and LGBTQ acceptance.
"Spinsterhood" is a short from Jhanvi Motla, exploring the clash between cultures, beliefs and generations. Sara Chatterjee, a 29-year-old first generation, Indian-American, is terrified of coming out to her parents. Meanwhile, her parents are horrified she's single at 29. Sara navigates coming-out, Indian traditions and her parent's obsessive matchmaking.
In addition to the shorts, there are a few LGBTQ features.
"Leitis in Waiting" is a documentary about Joey Mataele and the Tonga Leitis, an intrepid group of native transgender women fighting a rising tide of religious fundamentalism in their South Pacific Kingdom. Their emotional journey reveals what it means to be different in a society ruled by tradition. 
"NORMAL." is the story of a couple's struggle to find an intimate connection when a husband is unable to have sex with his wife after watching her give birth to their child. Director Mragendra Singh's uses his feature film debut to explore the evolving notion of returning to the status quo, of adjusting to life when the specifics of being "normal" have changed.
"Song Lang" is director Leon Le's "stylized paean to cải lương (a form of modern Vietnamese folk opera)" which is also "a queer romance and gangster film." Set in Vietnam in late 1980s, it's the story of a thuggish debt collector who becomes fixated on a young performer in a troupe that owes him money, leading to an unlikely quasi-courtship that takes root just as fate intervenes.
For a complete list of films at the Los Angeles Asian Pacific Film Festival, along with information on venues and tickets, visit festival.vcmedia.org.
Charles Busch reflects on the paths he didn't take in new book
'Leading Lady' a riveting memoir from legendary entertainer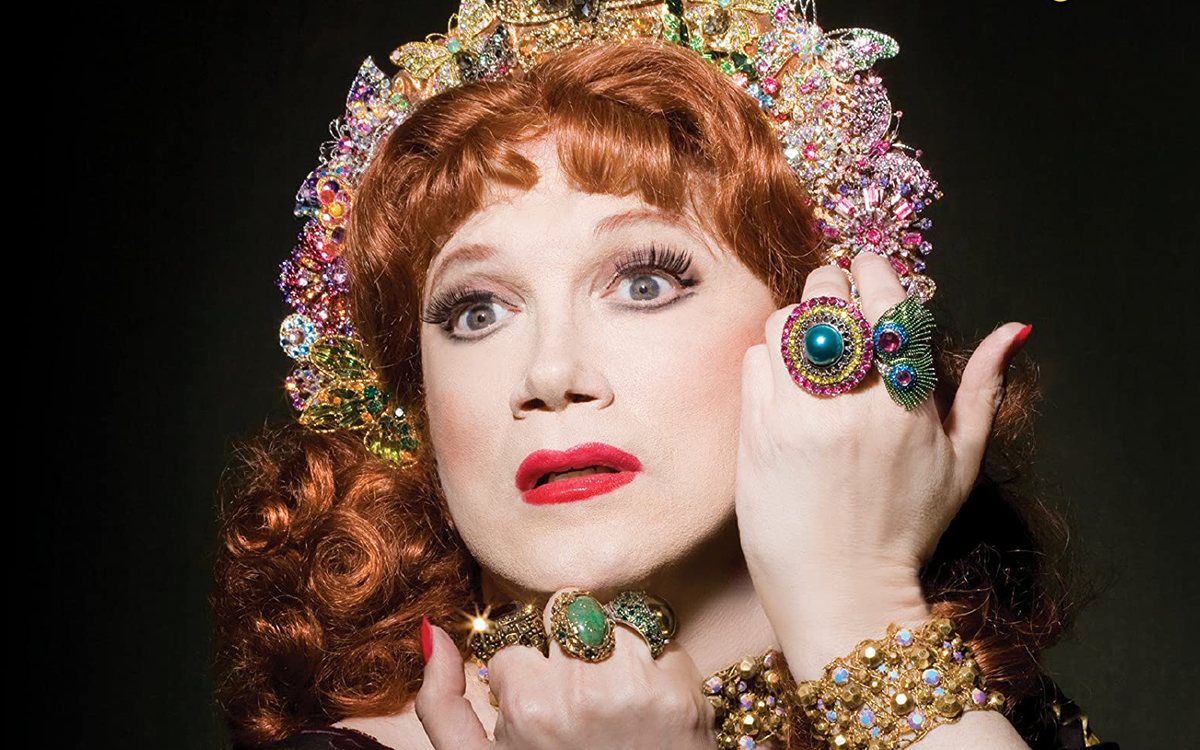 "Charles, I'm telling you, I go to plays in rat-infested basements where I'm the only one who shows up," the late queer icon Joan Rivers once told the queer, legendary playwright, actor, director, novelist, cabaret performer and drag icon, Charles Busch. "I can see the actors peeking through the curtain and groaning, 'Oh God, that old bitch in the fur coat is here. Does that mean we've gotta go on?'"
Busch reminded Rivers that she'd seen him perform in a rat-infested basement.
This is just one of the many stories that Busch, born in 1954, tells in his riveting memoir, "Leading Lady: A Memoir of a Most Unusual Boy," which comes out on Sept. 12.
"Leading Lady" is a page-turner. Some of its tales of Busch's life and career, such as his account of a Christmas party with Rivers as a guest, are dishy. Others, like his memories of trying to care for his beloved Aunt Lil, when he knew she was dying, would make even the Wicked Witch in Oz tear up.
The memoir, is, as Busch says on his website (charlesbusch.com), the story of "a talented artist's Oz-like journey."
"Leading Lady" isn't linear. This isn't a detriment. Busch deftly intertwines memories of his life and career from his mom dying when he was seven to being raised by his loving Aunt Lil to being the author and star of the cult classic "Vampire Lesbians of Sodom" to watching Kim Novak handle fans to being the Tony-nominated writer of "Tales of the Allergist's Wife" to being creative during the pandemic.
"Storytelling is a huge part of my life," Busch told the Blade in a lengthy phone interview, "I get into various adventures and, I think, this could be a good story to tell."
Interviewing Busch is like chatting with a fab storyteller over coffee or a glass of wine. Except that you're talking to a legend who's entertained and inspired queers (and discerning hetero audiences) for decades. (I'm wearing my "Vampire" T-shirt as I write this.)
As a playwright, Busch writes "linear" plays, with a beginning, middle and an end, he said. As a cabaret singer, "the way I sing songs is telling a story," Busch said.
Since childhood, he's been creating vivid scenes in his imagination. From early on, Busch has felt as if he's both a spectator and star in the movie of his life.
It seemed inevitable that he'd write a memoir. It's the ultimate form of storytelling. "You reach a certain point in your life," Busch said, "where you're more reflective and see your life as a whole."
"You reflect on the paths you didn't take," he added.
Busch spent his childhood in Hartsdale, N.Y. He had two older sisters, Betsy and Margaret. His mother's death was devastating for Busch. His Aunt Lil and Joan Rivers have been among the women who have been "mothers" to Busch since his mom died.
Once, Busch said he and Rivers dined with friends. "Joan Rivers said 'I wish I had a gay son I could phone at midnight and discuss whatever movie was on TCM,'" he recalled.
Busch would have loved to have been Rivers's "gay son."
Life in Hartsdale was hard for Busch after his mother passed away. His father was often absent and showed little interest in his children.
Things were miserable for Busch when his grandmother, for a time, cared for the family. He knew, as a boy, that he was gay and hated going to school where a movie-and-theater-loving kid who liked to draw wasn't one of the cool kids.
Yet Busch forgave his "father's failings," he writes in "Leading Lady, "because he gave me the theater."
Busch became entranced with the theater when his father, an aspiring opera singer who performed in summer stock, took him to the old Metropolitan Opera House in New York City to hear Joan Sutherland sing the role of Amina in Bellini's "La Sonnambula."
Busch was saved from a life of boredom and bullying when Aunt Lil, his mother's sister, took him to live with her in Manhattan. There, like Auntie Mame, she raised him. She prodded him into applying to the High School of Music and Art in New York City. He was accepted there.
After high school, Busch graduated with a bachelor's degree in drama from Northwestern University in 1976.
"My Aunt Lil is the leading lady [of the title of his memoir]," Busch said, "she was the most influential person in my life."
One of the reasons why Busch wrote "Leading Lady" was to paint a full portrait of her. "It was important that it not be this kind of gauzy, sentimental memory piece," he said, "making her out to be a saint."
Aunt Lil adopted Bush when he was 14. Her goal was that he would go to college, become independent, be a survivor – make a place for himself in the world.
"I don't know what would have happened if she hadn't stepped in," Busch said.
"She was very intellectual," he added, "I've never met anyone [else] with such a pure devotion to thinking. It was a little intimidating."
Aunt Lil's standards for caring – for giving of oneself – were so high that it was almost impossible to meet them. "She believed that you should anticipate what people would need," Busch said, "before they told you."
Looking back, Busch is most proud of himself when, "I've gone past my natural self-absorption," he said, "when I've thought of someone else."
Busch is being too hard on himself. In "Leading Lady," and when interviewed, he's caring and curious as well as witty, savvy, and as you'd expect, a bit campy.
His sister Margaret died recently. "She declined gradually over nine months," Busch, said, choking up, "I gave her my bedroom and I slept on my sofa."
Like many of her generation, Aunt Lil didn't understand queerness or drag. But she loved Busch. She didn't go to see his productions, he said. "She could have gone like other parents," he said, "and been tight-lipped. And said something nice that she didn't believe."
But "she didn't want to lie or be hurtful," Busch added, "so, for her, it was: can't I just love and support you, and not go?"
Aunt Lil didn't get Busch's sexuality. But she knew about secrecy. Busch learned of a terrifying secret that his aunt had long kept hidden. In the 1930s, during the Depression, Aunt Lil worked as a nurse. One day, when she worked overtime, one of the patients suffered a burn. She had to leave nursing. "Her sister in a nasty mood revealed this," Busch said, "Aunt Lil never discussed it."
In the 1970s, Busch had trouble getting into theater because there were only roles for actors playing straight male characters. "The only way I could get on stage was to write my own roles," he said, "I have a rather androgynous nature."
Busch found that the feminine within him was a place of authority and strength. "I'm fine when I play male characters," he said, "but I'm better when I play female characters."
Why this is so liberating for him is a bit of a mystery to Busch. "But I accept and love it," he said.
Times have changed since Busch made his first big splash with "Vampire Lesbians of Sodom." "In 1985, being a drag queen was considered a negative," Busch said, "my generation of drag performers bristled at being referred to as drag queens."
Busch no longer bristles. "I feel like the characters," he said, "I enjoy costumes and getting the right wig."
"But, I go from male to female not through trickery or anything visual, I transfer through my soul."
In "Leading Lady," Busch recalls AIDS and other dark moments from the past. Many of his friends and colleagues died from AIDS. "AIDS was the World War II of our generation," he said.
But Busch, in his memoir and in his life, isn't only looking back. He's very much in the present. Busch is embarrassed to say he was lucky. During the pandemic, devastating to many, he made art. He did play readings on Zoom and finished writing "Leading Lady" which he'd worked on for 14 years.
During the pandemic, Busch with Carl Andress co-wrote and co-directed the movie "The Sixth Reel." The film's cast includes Busch, Julie Halston (Busch's longtime muse), Margaret Cho and Tim Daly.
Busch describes the film, an homage to the Hollywood madcap movies of the 1930s, as "a comic, caper movie."
"I play a disreputable dealer in movie memorabilia," Busch said, "a legendary lost film is found, and I see it as my ticket out of debt."
The "Sixth Reel" is playing from Sept. 21 to Sept. 27 at the LOOK Dine-In Cinema West 57th Street in New York City.
"I hope the run in New York will encourage people to distribute this little movie," Busch said.