Pride-themed arts festival runs May 22-June 30
Elaborate series slated to include readings, poetry, music, theater and more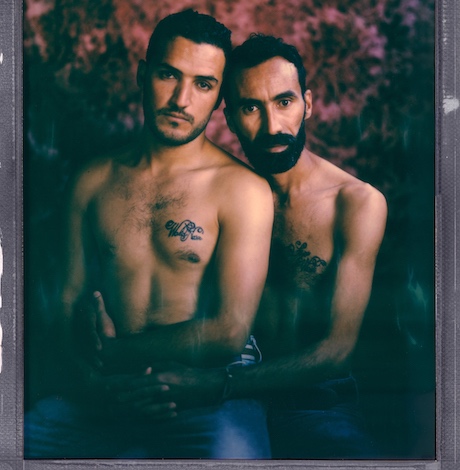 Pride is still a month away, but it's never too early to start planning ahead, especially when the City of West Hollywood has "40 days of LGBTQ arts" to offer, long before the first day of June.
Each year the City of West Hollywood celebrates pride with its One City One Pride LGBTQ Arts Festival, which runs from between Harvey Milk Day (May 22) through the end of Pride month (June 30).  The theme for 2019 is "Love is Love," celebrating the universal bond that unites us, especially during this 50th anniversary year of the Stonewall riots.
This year features an impressive and diverse line-up of events and attractions, planned throughout the month to satisfy the rainbow of LGBTQ taste in Los Angeles.  
The festivities kick off on the 22nd with a reception and a staged reading of "Dear Harvey" at WeHo's City Council Chambers. The play is produced and directed by Michael Shepperd of Celebration Theatre, L.A.'s oldest LGBTQ theater, founded in 1982. Extensively researched, this documentary-style ensemble production recounts the life and lasting impact of activist and politician Harvey Milk, as told by the people who knew him best.  
Participating will be a cast of professional actors, elected/appointed officials, and community members, including West Hollywood Mayor John D'Amico, Bruce Vilanch, "Drag Race" star and trans activist Gia Gunn and West Hollywood City Poet Laureate Charles Flowers.
On the weekend of May 25-26, there is the New Stages LGBTQ Seniors Theatre Project presentation of "I Do," An evening of stories and music with LGBTQ seniors celebrating gay marriage and relationships. This musical is developed through a workshop process and incorporates the real-life stories of the participants under the guidance of teaching artists Mark Salyer, Kay Cole, Bruce Bierman, Debbie Lawrence and Christopher Taylor. It's presented at the Renberg Theatre at L.A. LGBT Center's Village at Ed Gould Plaza.
On Tuesday, May 28, inaugural West Hollywood City Poet Laureate Steven Reigns and the Lambda Literary Book Club at the West Hollywood Library will hold a discussion of "Into?" by North Morgan.
On Wednesday, May 29, Lambda Literary is back for more with WeHo Reads: Lambda Literary Award Finalists Reading. Attendees will hear Lambda Literary and the City of West Hollywood's Arts Division for readings from the Southern California finalists in the 31st Annual Lammy Awards. Readers include Kazim Ali, Genevieve Hudson, Steve MacIsaac, Tommy Pico and Mark Russell. The readings will take place at the West Hollywood City Council Chambers.
There are also some pop-up events that will be taking place throughout the festival, beginning in May. Two will make their first appearance at the May 22, opening night kickoff.
Everyone Deserves (A) Love (Poem). On this 50th anniversary of Stonewall, West Hollywood will transform into a literary salon of love, with a diverse group of queer poets on typewriters helping residents convert their love stories into poetry. Anyone may commission and take home a love poem from this interactive art project organized by Brian Sonia-Wallace aka RENT Poet.
Let Love Flourish: Queer Poetry Pop-up is a spoken-word celebration of historic LGTBQ poets. Performance artist Jason Jenn brings their passionate words to spirited life for the public to enjoy in the streets of West Hollywood in special appearances throughout the festival. The presentations employ elaborately styled costumes and various theatrical techniques, while illuminating audiences about the authors' lives and their historical conditions. Queer love has emerged in writing in various ways, from veiled allusions during oppressive eras to all-out profusions of sensuous splendor in contemporary times. It's created and performed by Jason Jenn with art direction by Vojislav Radovanovic.
These two opening night events will begin at 6:30 p.m., with the performance of "Dear Harvey" to follow at 7:30.
The third pop-up is Where Love is Illegal, an art exhibit on view at the West Hollywood Library starting May 24. Same-sex sex is still illegal in 70 countries and those discovered face discrimination, persecution and violence around the world. Award-winning photographer Robin Hammond's "Where Love is Illegal" project has documented the stories and images of many individuals from these countries. Hammond has dedicated his career to documenting human rights and development issues through long-term photographic projects. He has won numerous awards for his work, including four Amnesty International Awards.
These events are just the start of an arts festival that promises to be a great cultural supplement for Pride. The city has a lengthy list of events that will continue throughout June, including such highlights as the Metropolitan Master Chorale presenting Craig Hella Johnson's historic oratorio "Considering Matthew Shepard," Vox Femina and Trans Chorus L.A. in a concert performance titled "Hearts of Courage," readings from L.A. theater icon Michael Kearns' troupe QueerWise, and film screenings of "LA: A Queer History," a documentary about L.A.'s contributions to the LGBTQ rights movement, and "¡GAYTINO! Made in America," a story about being gay and Chicano.
One City One Pride is organized by the City of West Hollywood's Arts Division. Full event listings are available at weho.org/pride or @WeHoArts.
Charles Busch reflects on the paths he didn't take in new book
'Leading Lady' a riveting memoir from legendary entertainer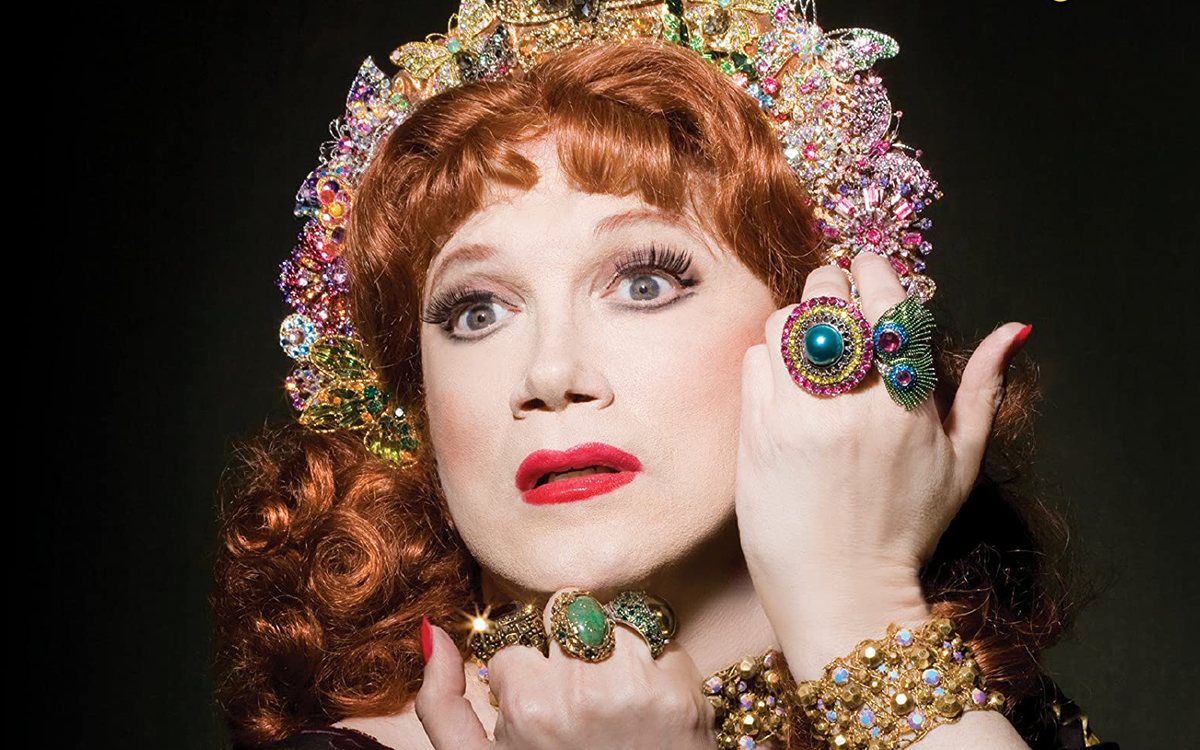 "Charles, I'm telling you, I go to plays in rat-infested basements where I'm the only one who shows up," the late queer icon Joan Rivers once told the queer, legendary playwright, actor, director, novelist, cabaret performer and drag icon, Charles Busch. "I can see the actors peeking through the curtain and groaning, 'Oh God, that old bitch in the fur coat is here. Does that mean we've gotta go on?'"
Busch reminded Rivers that she'd seen him perform in a rat-infested basement.
This is just one of the many stories that Busch, born in 1954, tells in his riveting memoir, "Leading Lady: A Memoir of a Most Unusual Boy," which comes out on Sept. 12.
"Leading Lady" is a page-turner. Some of its tales of Busch's life and career, such as his account of a Christmas party with Rivers as a guest, are dishy. Others, like his memories of trying to care for his beloved Aunt Lil, when he knew she was dying, would make even the Wicked Witch in Oz tear up.
The memoir, is, as Busch says on his website (charlesbusch.com), the story of "a talented artist's Oz-like journey."
"Leading Lady" isn't linear. This isn't a detriment. Busch deftly intertwines memories of his life and career from his mom dying when he was seven to being raised by his loving Aunt Lil to being the author and star of the cult classic "Vampire Lesbians of Sodom" to watching Kim Novak handle fans to being the Tony-nominated writer of "Tales of the Allergist's Wife" to being creative during the pandemic.
"Storytelling is a huge part of my life," Busch told the Blade in a lengthy phone interview, "I get into various adventures and, I think, this could be a good story to tell."
Interviewing Busch is like chatting with a fab storyteller over coffee or a glass of wine. Except that you're talking to a legend who's entertained and inspired queers (and discerning hetero audiences) for decades. (I'm wearing my "Vampire" T-shirt as I write this.)
As a playwright, Busch writes "linear" plays, with a beginning, middle and an end, he said. As a cabaret singer, "the way I sing songs is telling a story," Busch said.
Since childhood, he's been creating vivid scenes in his imagination. From early on, Busch has felt as if he's both a spectator and star in the movie of his life.
It seemed inevitable that he'd write a memoir. It's the ultimate form of storytelling. "You reach a certain point in your life," Busch said, "where you're more reflective and see your life as a whole."
"You reflect on the paths you didn't take," he added.
Busch spent his childhood in Hartsdale, N.Y. He had two older sisters, Betsy and Margaret. His mother's death was devastating for Busch. His Aunt Lil and Joan Rivers have been among the women who have been "mothers" to Busch since his mom died.
Once, Busch said he and Rivers dined with friends. "Joan Rivers said 'I wish I had a gay son I could phone at midnight and discuss whatever movie was on TCM,'" he recalled.
Busch would have loved to have been Rivers's "gay son."
Life in Hartsdale was hard for Busch after his mother passed away. His father was often absent and showed little interest in his children.
Things were miserable for Busch when his grandmother, for a time, cared for the family. He knew, as a boy, that he was gay and hated going to school where a movie-and-theater-loving kid who liked to draw wasn't one of the cool kids.
Yet Busch forgave his "father's failings," he writes in "Leading Lady, "because he gave me the theater."
Busch became entranced with the theater when his father, an aspiring opera singer who performed in summer stock, took him to the old Metropolitan Opera House in New York City to hear Joan Sutherland sing the role of Amina in Bellini's "La Sonnambula."
Busch was saved from a life of boredom and bullying when Aunt Lil, his mother's sister, took him to live with her in Manhattan. There, like Auntie Mame, she raised him. She prodded him into applying to the High School of Music and Art in New York City. He was accepted there.
After high school, Busch graduated with a bachelor's degree in drama from Northwestern University in 1976.
"My Aunt Lil is the leading lady [of the title of his memoir]," Busch said, "she was the most influential person in my life."
One of the reasons why Busch wrote "Leading Lady" was to paint a full portrait of her. "It was important that it not be this kind of gauzy, sentimental memory piece," he said, "making her out to be a saint."
Aunt Lil adopted Bush when he was 14. Her goal was that he would go to college, become independent, be a survivor – make a place for himself in the world.
"I don't know what would have happened if she hadn't stepped in," Busch said.
"She was very intellectual," he added, "I've never met anyone [else] with such a pure devotion to thinking. It was a little intimidating."
Aunt Lil's standards for caring – for giving of oneself – were so high that it was almost impossible to meet them. "She believed that you should anticipate what people would need," Busch said, "before they told you."
Looking back, Busch is most proud of himself when, "I've gone past my natural self-absorption," he said, "when I've thought of someone else."
Busch is being too hard on himself. In "Leading Lady," and when interviewed, he's caring and curious as well as witty, savvy, and as you'd expect, a bit campy.
His sister Margaret died recently. "She declined gradually over nine months," Busch, said, choking up, "I gave her my bedroom and I slept on my sofa."
Like many of her generation, Aunt Lil didn't understand queerness or drag. But she loved Busch. She didn't go to see his productions, he said. "She could have gone like other parents," he said, "and been tight-lipped. And said something nice that she didn't believe."
But "she didn't want to lie or be hurtful," Busch added, "so, for her, it was: can't I just love and support you, and not go?"
Aunt Lil didn't get Busch's sexuality. But she knew about secrecy. Busch learned of a terrifying secret that his aunt had long kept hidden. In the 1930s, during the Depression, Aunt Lil worked as a nurse. One day, when she worked overtime, one of the patients suffered a burn. She had to leave nursing. "Her sister in a nasty mood revealed this," Busch said, "Aunt Lil never discussed it."
In the 1970s, Busch had trouble getting into theater because there were only roles for actors playing straight male characters. "The only way I could get on stage was to write my own roles," he said, "I have a rather androgynous nature."
Busch found that the feminine within him was a place of authority and strength. "I'm fine when I play male characters," he said, "but I'm better when I play female characters."
Why this is so liberating for him is a bit of a mystery to Busch. "But I accept and love it," he said.
Times have changed since Busch made his first big splash with "Vampire Lesbians of Sodom." "In 1985, being a drag queen was considered a negative," Busch said, "my generation of drag performers bristled at being referred to as drag queens."
Busch no longer bristles. "I feel like the characters," he said, "I enjoy costumes and getting the right wig."
"But, I go from male to female not through trickery or anything visual, I transfer through my soul."
In "Leading Lady," Busch recalls AIDS and other dark moments from the past. Many of his friends and colleagues died from AIDS. "AIDS was the World War II of our generation," he said.
But Busch, in his memoir and in his life, isn't only looking back. He's very much in the present. Busch is embarrassed to say he was lucky. During the pandemic, devastating to many, he made art. He did play readings on Zoom and finished writing "Leading Lady" which he'd worked on for 14 years.
During the pandemic, Busch with Carl Andress co-wrote and co-directed the movie "The Sixth Reel." The film's cast includes Busch, Julie Halston (Busch's longtime muse), Margaret Cho and Tim Daly.
Busch describes the film, an homage to the Hollywood madcap movies of the 1930s, as "a comic, caper movie."
"I play a disreputable dealer in movie memorabilia," Busch said, "a legendary lost film is found, and I see it as my ticket out of debt."
The "Sixth Reel" is playing from Sept. 21 to Sept. 27 at the LOOK Dine-In Cinema West 57th Street in New York City.
"I hope the run in New York will encourage people to distribute this little movie," Busch said.