Several arrested during LGBTI march in Havana
Event was not authorized by Cuban government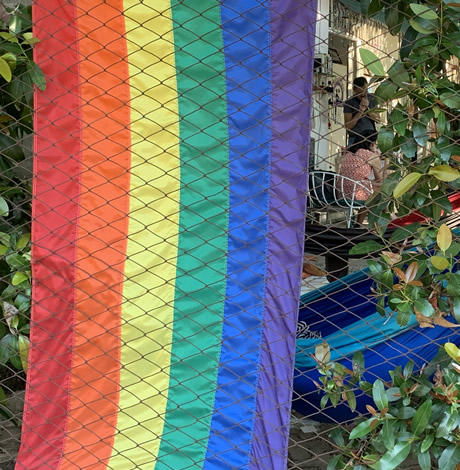 Cuban police on Saturday arrested several people during an unsanctioned LGBTI march in Havana.
The march began in Havana's Central Park near the Cuban Capitol shortly after 4 p.m.
Videos that independent Cuban journalists and activists posted online showed dozens of people — some with Pride flags — marching down Havana's Prado Avenue towards the oceanfront. Videos posted to social media show police officers arresting march participants.
Maykel González Vivero, publisher of Tremenda Nota, the Washington Blade's media partner in Cuba who was covering the march, said police arrested five people.
#CUBA: This is one of the arrests as crowd made their way yo #Malecón. This is reportedly Oscar Casanella. He called them "abusers" as he was taken by force away from cameras. #LGBT March in #Havana started peacefully and ended in conflict. @WPLGLocal10 pic.twitter.com/0X96VptIlS

— Hatzel Vela (@HatzelVelaWPLG) May 11, 2019
Independent LGBTI activists organized the march less that a week after the National Center for Sexual Education, a group directed by Mariela Castro, the daughter of former President Raúl Castro, announced it had cancelled its annual International Day Against Homophobia, Transphobia and Biphobia march in Havana that was to have taken place on Saturday.
Mariela Castro earlier this week said the "opposition in Miami" was organizing the unsanctioned march. Mariela Castro on Sunday in a Facebook post described it as a "show organized from Miami and (the Cuban city of) Matanzas, backed by officials at the U.S. embassy and covered by the foreign press."
Independent activists in the days leading up to the march received text messages from state security officials that told them not to attend it. Police on Saturday also prevented some of them from leaving their homes in order to attend the march in Havana and other unsanctioned IDAHOBiT marches that were scheduled to take place elsewhere in the country.
The Blade later confirmed authorities detained Juana Mora Cedeño, an independent LGBTI activist who met with then-President Obama in Havana in 2016, and others to prevent them from attending the Havana march.
Sources who attended CENESEX's annual IDAHOBiT gala in Havana on Friday — where San Francisco-based activist Cleve Jones was honored — said the organization encouraged attendees to attend a party that was to have begun on Saturday at 4 p.m., the same time the unsanctioned march was to have begun. Francisco Rodríguez Cruz, a pro-government gay Cuban blogger who writes under the pen name Paquito el de Cuba, posted onto his Facebook page a picture of him and his family with Jones at the event.
"With Cleve Jones, one of the historic leaders of the LGBTI movement in the United States and CENESEX honoree this year, after speaking to the crowd about the rights of all human rights and committing to fight against the U.S. embargo against Cuba," wrote Rodríguez.
This year's IDAHOBiT commemorations in Cuba are taking place against the backdrop of increased tensions between Havana and Washington over the government's continued support of Venezuelan President Nicolás Maduro. The country's worsening economic situation has also prompted food rationing, a shortage of fuel and blackouts.
Authorities on Wednesday arrested Luz Escobar, a reporter for 14ymedio, an independent website founded by Yoani Sánchez, a prominent critic of the Cuban government, as she tried to interview victims of a freak tornado that tore through parts of Havana in January. Authorities on the same day did not allow this reporter into country after his flight from Miami landed at Havana's José Martí International Airport.
This reporter spoke with Jones at the airport before he learned the Cuban government would not allow him into the country.
100+ confirmed cases of monkeypox in 12 countries & spreading
A notable proportion of cases in the UK and across Europe have been found in gay & bisexual men health officials say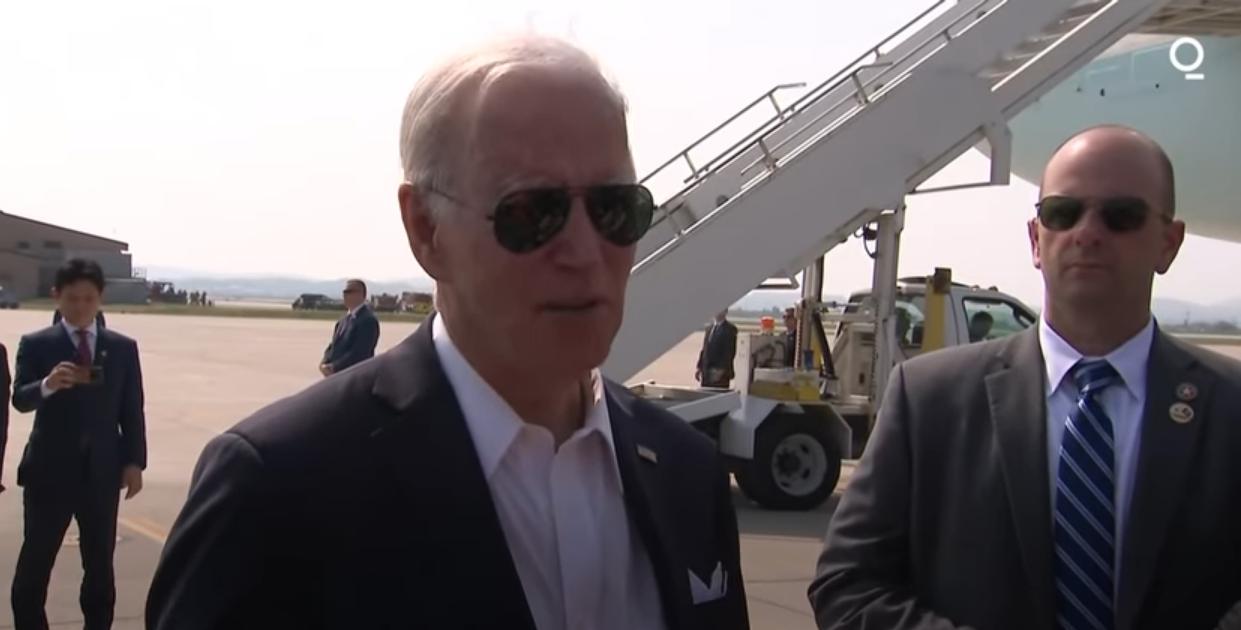 COPENHAGEN, Denmark – Dr. Hans Henri P. Kluge, the Regional Director of Europe for the World Health Organisation (WHO) is warning that confirmed cases of monkeypox, which is most often seen in West and Central Africa, has escalated in Europe and elsewhere globally.
The United Kingdom, Spain, Portugal, Germany, Belgium, France, the Netherlands, Italy and Sweden – as well as the U.S., Canada and Australia are all reporting cases
"The situation is evolving and WHO expects there will be more cases of monkeypox identified as surveillance expands in non-endemic countries," Kluge said.
In Britain, the UK Health Security Agency's Chief Medical Adviser Dr. Susan Hopkins noted in a statement released this past weekend:
"We anticipated that further cases would be detected through our active case finding with NHS services and heightened vigilance among healthcare professionals. We expect this increase to continue in the coming days and for more cases to be identified in the wider community. Alongside this we are receiving reports of further cases being identified in other countries globally.
Because the virus spreads through close contact, we are urging everyone to be aware of any unusual rashes or lesions and to contact National Health Service or a sexual health service if they have any concerns. Please contact clinics ahead of your visit and avoid close contact with others until you have been seen by a clinician.
A notable proportion of recent cases in the UK and Europe have been found in gay and bisexual men so we are particularly encouraging them to be alert to the symptoms and seek help if concerned.
Clinicians should be alert to any individual presenting with unusual rashes without a clear alternative diagnosis and should contact specialist services for advice," she added.
Monkeypox, which can be transmitted by droplets and by close contact with infected skin lesions or contaminated materials, usually incubates in people for 6 to 13 days before symptoms appear.
UKHSA notes that this rare virus, in the same family as smallpox, has not previously been described as a sexually transmitted infection, but it it can be passed on through very close human contact, such as touching blood or body fluids or prolonged exposure to the respiratory droplets of an infected person. It can also been transmitted with clothing or linens used by an infected person.
In Washington D.C., Dr. Ashish Jha, the White House Covid-19 response coordinator, told ABC he wouldn't be surprised if the US saw "a few more" cases of monkeypox in the coming days.
"But I feel like this is a virus we understand, we have vaccines against it, we have treatments against it, and it's spread very differently than SARS-CoV-2" — the virus that causes Covid-19, Jha told ABC's Martha Raddatz on Sunday.
Traveling in Asia, President Joe Biden told CNN's Kaitlan Collins as he was preparing board Air Force One to depart South Korea on Sunday; "They haven't told me the level of exposure yet, but it is something that everybody should be concerned about," he said.
"We're working on it hard to figure out what we do and what vaccine, if any, might be available for it. It is a concern in that if it were to spread it would be consequential. That's all they told me," the president added.
CNN reported that the US Centers for Disease Control and Prevention is evaluating whether a smallpox vaccine should be offered to health care workers treating monkeypox patients and other people who may be at "high risk" for exposure to monkeypox.
UK Health Security Agency's Hopkins cautions that people should be aware of monkeypox — but that the risk to the general population "remains extremely low at the moment."
"I think people need to be alert to it," said Hopkins. "We really want clinicians to be alert to it and send the test if they're concerned."
Hopkins also said based on reports from Africa, the UKHSA knows certain people are "much more at risk of severe disease, particularly immunosuppressed individuals or young children.
"While there is "no direct vaccine for monkeypox," she said, "we are using a form of smallpox vaccine or third-generation smallpox vaccine that's safe on individuals who are contacts of cases."
Symptoms
Initial symptoms of monkeypox include fever, headache, muscle aches, backache, swollen lymph nodes, chills and exhaustion. A rash can develop, often beginning on the face, then spreading to other parts of the body including the genitals.
The rash changes and goes through different stages, and can look like chickenpox or syphilis, before finally forming a scab, which later falls off.
"A feature that distinguishes infection with monkeypox from that of smallpox is the development of swollen lymph nodes," the CDC said.
Biden Comments On Monkeypox As He Leaves South Korea:
High school students in Maine rescue Pride parade & festival
Maine's motto is "Dirigo" Latin for "I Lead." In keeping with that spirit a group of teens stepped up to make sure Pride happens this year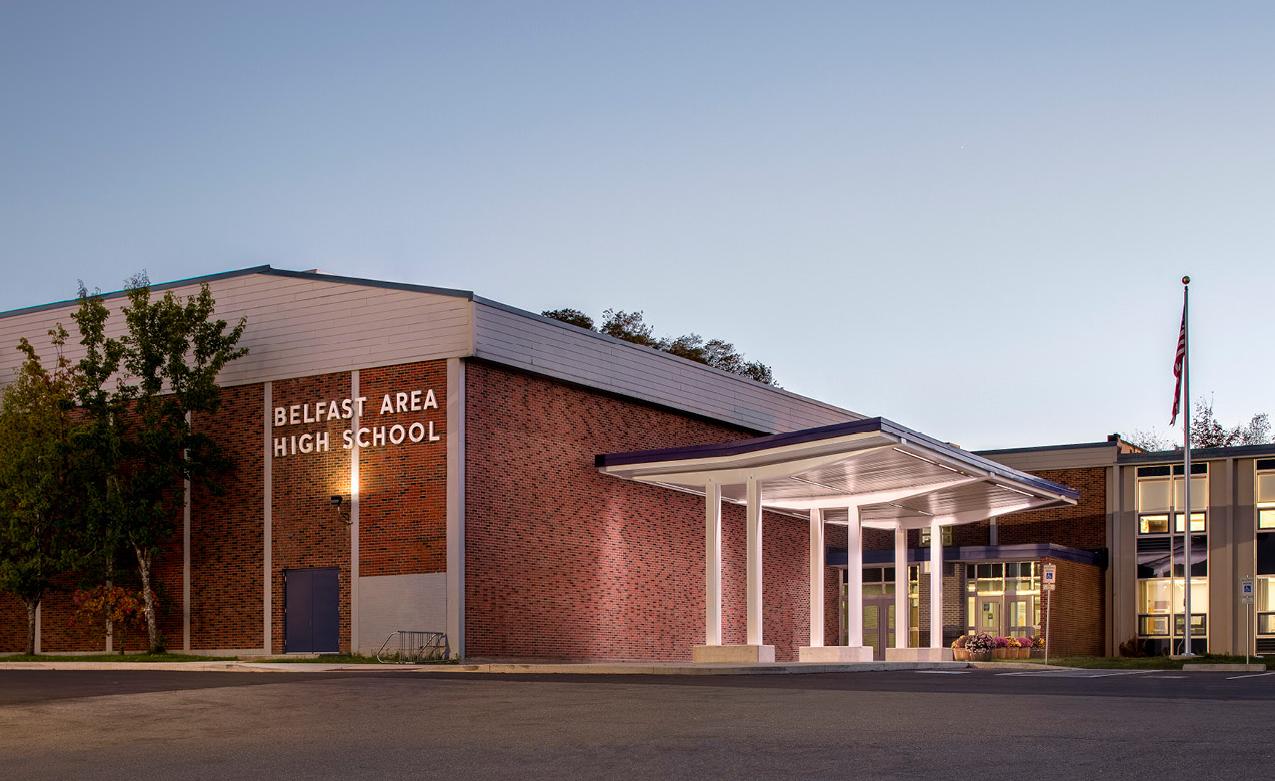 BELFAST, Me. – Located at the mouth of the Passagassawakeag River estuary on Belfast Bay and Penobscot Bay, Belfast is a coastal city of 6,938 people and county seat for Waldo County, 51 miles Southwest of Bangor.
The city is known for being a significant tourist destination in the region over the years due to its antique buildings, historic districts, theater and arts, delicious food, and opportunities to get out into nature.
This year it will be a destination for LGBTQ+ Mainers to celebrate Pride- thanks to some dedicated high schoolers.
The state motto of Maine is "Dirigo" which is Latin for "I Direct" or "I Lead." In keeping with that spirit, The Bangor Daily News reported that when no adults would revive the community Pride parade in Belfast, a group of motivated Belfast Area High School students stepped up to make sure that the event — which has been on a pandemic hiatus — happens this year.
The city's first-ever Pride parade and festival took place in 2016, and became an annual tradition. But no adult organizers had come forward this year to keep the tradition going, the paper reported.
Enter members of the Gender and Sexuality Alliance, which formed at Belfast Area High School eight years ago. According to the Daily News, Willa Bywater, 17-year-old president of the school's GSA decided that keeping Pride alive, especially after the lock-downs and isolation of the coronavirus pandemic, was a critical need not just only for Belfast's LGBTQ+ community but others as well.
Bywater and her fellow 20 club members secured a permit from the city of Belfast, found sponsors, raised money for banners, flags and other expenses and grappled with the procuring of liability insurance. Ultimately, the high school agreed to cover the event under the school's policy, a move that surprised and pleased the teens, Annie Gray, the club's co-advisor told the Daily News.
Bywater noted that it has been a lot of work to organize the parade — but it's well worth it.
"I think that this is the Pride parade for Waldo County, and it feels really important," she said. "After all these years of COVID, it's important to remind ourselves that we're all still here and still going."
The students found support from local businesses the Daily News also reported.
Seth Thayer, a local businessman who was delighted that the high school students have taken the initiative to organize the event and that it will happen again this year. There's something special about the way that rainbow flags fly from homes and businesses all over the city during Pride, he told the paper.
"The thing I love about Pride is that the whole town is involved," he said. "It's such an isolating feeling, to have to hide yourself. And just to see that visual support from people that you don't know, just seeing the Pride flag, it's a powerful thing. I'm excited that it's going to happen."
Thayer said he was glad to make a financial contribution to the students, who have been canvassing for donations.
"I'm really happy that the high schoolers took it over," he said. "I think they'll do a good job. Kids always bring a new energy to things."
Those interested in participating in the Belfast Pride parade are asked to meet at Belfast Area High School at 10:30 a.m. Saturday, June 4, and the parade will begin at 11 a.m. The parade will end just before the Public Landing and Heritage Park.
West Hollywood in brief- City government in action this week
The City of West Hollywood's first annual Pet Week, City also to Re-Open Applications for Guaranteed Income Pilot Project Testing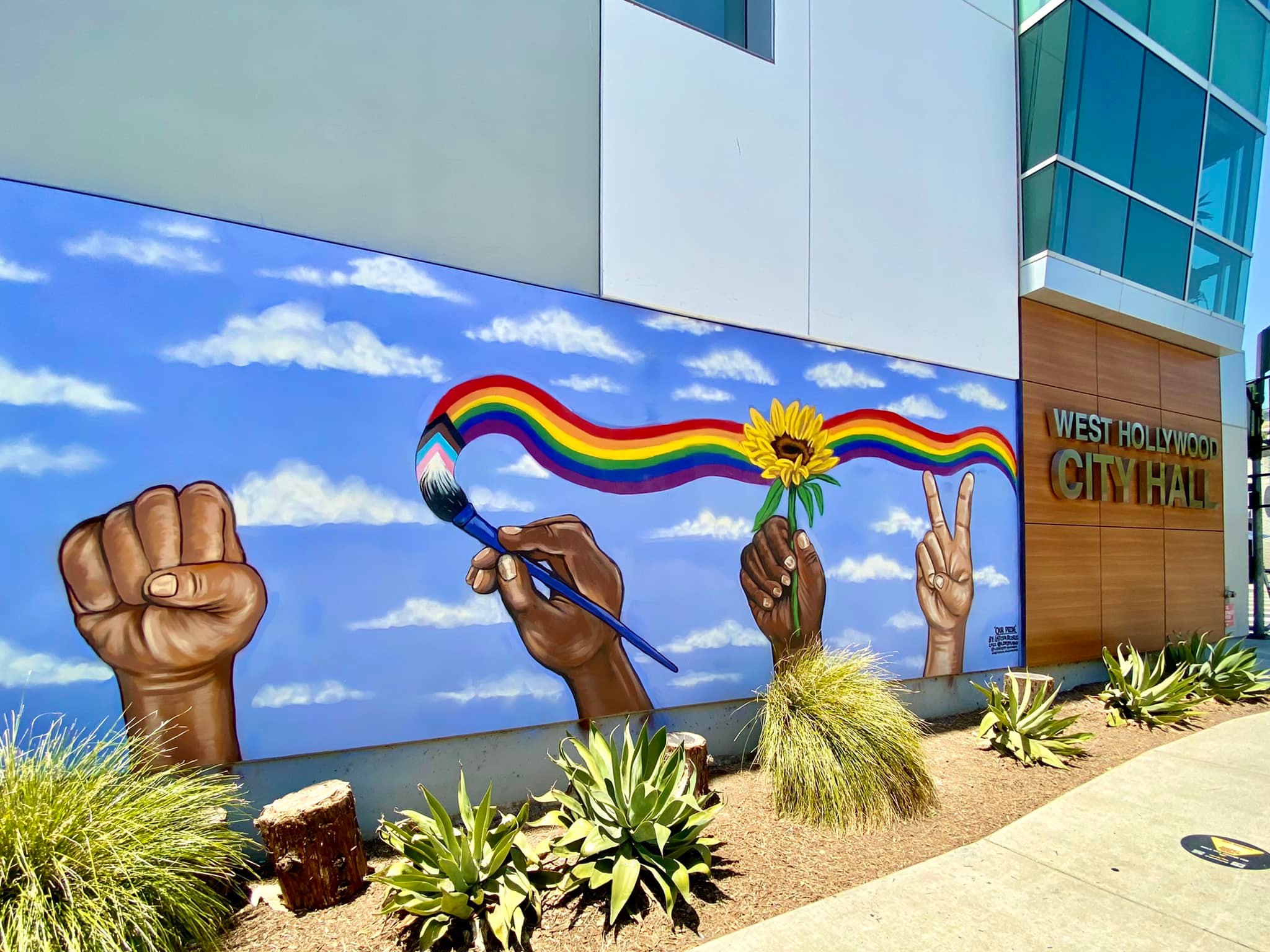 WEST HOLLYWOOD – The City of West Hollywood is pawsitively pumped to host its inaugural Pet Week. Pet Week is an initiative to highlight animal companions and celebrate the joy they bring into our lives.
"I am so excited for the City of West Hollywood's first annual Pet Week, featuring pet-friendly businesses and pet-centered events, like World Dog Day," said City of West Hollywood Mayor Lauren Meister. "Pet Week is an opportunity for us to show our appreciation and love for our companion animals. My dogs, Suki and Sammy, approve!"
"West Hollywood is one of the most pet friendly cities in America," said Mayor Pro Tempore Sepi Shyne. "Many of our residents have beloved animal companions. I am so delighted to have brought forward the initiative with Mayor Meister to create Pet Week dedicated to our beloved companions, which includes an entire day dedicated to felines. My hope is that we as a community learn more about how to care for our companions, celebrate them, and make West Hollywood a destination for visitors who have pets as well."
As part of the Pet Week celebration, the City's Recreation Services Division will be highlighting community members' pets on social media. To join the paw-ty, submit a pet picture and description to [email protected], including a fun fact about them and what they mean to you! Pets of all species, shapes, and sizes are welcome to participate. One day will be designated as "Feline Day" to specifically highlight our feline friends! Follow along @wehorec on Instagram and @westhollywoodrec on Facebook.
As part of Pet Week, the City will be hosting a virtual Pet Week Panel Discussion focused on holistic veterinary care and alternative remedies featuring Dr. Heather Oxford, DVM, MPH, CCRT, CVA and Dr. Lindsey Wendt, DVM, CVA, CVFT on Wednesday, May 25, 2022 at 5:30 p.m. via Zoom.
Register at https://us06web.zoom.us/webinar/register/WN_QWBpx4GgRj-Zw0NyiyCiTQ.
Dr. Oxford is an acupuncture and rehabilitation veterinarian focused on mobile integrative holistic veterinary medicine to improve health, optimize performance, and accelerate healing for small animals. Dr. Wendt is the owner and creator of Crystal Lotus Veterinary Care, which focuses on providing individually focused holistic health care to pets in the comfort of their homes.
Dr. Oxford and Dr. Wendt will be in conversation with City of West Hollywood Mayor Lauren Meister and Mayor Pro Tempore Sepi Shyne where they will discuss several topics, including health and wellness of pets; and holistic care and alternative remedies such as acupuncture, laser therapy, food therapy, integrative medicine, and dealing with separation distress and anxiety. 
The City of West Hollywood is also excited to co-sponsor The Vanderpump Dog Foundation's 6th annual World Dog Day on Saturday, May 28, 2022 from 11 a.m. to 4 p.m. at West Hollywood Park, located at 647 N. San Vicente Boulevard.
"Ruff ruff. Ruff-ruff ruff ruff ruff-ruff Saturday May 28, West Hollywood Park, ruff ruff woof-woof ruff ruff," interpreted Councilmember John D'Amico. "Meow? Grrrrrr. Ruff ruff ruff."
World Dog Day brings together hundreds of people and their furry friends to celebrate dogs for a day of fun and entertainment and takes place during the City of West Hollywood's first ever Pet Week. Admission is free and open to the public; canine companions must attend on a leash. All activities will be outside and socially distanced; masks will be encouraged.
Started in 2016, this family-friendly event will include live performances and DJs; an Adoption Area with adoptable rescue dogs; an Animal Education area; a dog water park; a doggy fashion show featuring past Adopted Rescue Dogs and celebrity judges; a doggy pie eating contest; an amazing raffle with incredible prizes; dozens of exhibitors featuring pet-friendly products and services; plus an array of food trucks for all to enjoy – even celebrity guests!
World Dog Day will be a memorable day of celebrating dogs while raising awareness about global dog abuse, including the Yulin Dog Meat Festival. The Vanderpump Dog Foundation has rescued and adopted more than 2,300 dogs to their forever homes domestically, and hundreds more internationally. For additional information about World Dog Day, please visit www.vanderpumpdogs.org/world-dog-day.
The City of West Hollywood invites canine members of the community and their humans to sniff out a spot and romp around at the City's two dog parks at West Hollywood Park. A small dog park and large dog park are located on each side of the park's basketball courts and each area features expanses of open space with shade trees, small mounds and turf terraces, and water stations. In addition, the City operates the William S. Hart Park and Off-Leash Dog Park located at 8341 De Longpre Avenue.
The City of West Hollywood is often recognized as one of the most animal-friendly cities in the nation and has a long history of supporting measures that promote the protection of animal rights and animal welfare. In April 2003, the City became the first municipality in the nation to prohibit cat declawing. In February 2010, the City passed an Ordinance to address the inhumane conditions endured by "puppy mill" animals by prohibiting the sale of dogs and cats in companion animal stores. In September 2013, the City's Fur Ordinance went into effect, which prohibits retail establishments from selling, trading, distributing, importing, or exporting any fur product.
For more information about upcoming dog events in the City of West Hollywood, please call (323) 848-6460. For people who are Deaf or hard of hearing, please call TTY (323) 848-6496.
City of West Hollywood to Re-Open Applications for Guaranteed Income Pilot Project Testing the Impact of Cash Payments on the Financial Stability of Older Adults on June 17
The City of West Hollywood, in collaboration with nonprofit partner, National Council of Jewish Women/LA, will re-open applications for the pilot project for guaranteed income aimed at evaluating the impact of cash payments on the financial stability and quality of life of older adults. Guaranteed income is a direct and regular cash payment – no strings attached – provided to a specific group of people for a designated time.
In January 2021, the West Hollywood City Council approved an item for the City of West Hollywood to join the Mayors for Guaranteed Income (MGI) network and directed staff to develop a guaranteed income pilot program for West Hollywood, including identification of research, funding, community implementation, and evaluation partners.
There are numerous cities, counties, and private guaranteed income pilots happening throughout the nation. Guaranteed income pilots are a way to test the impact of cash payments, while also providing a service to help financially stabilize community members and learn information to help create future, evidence-based policies and programs.
Beginning June 1, 2022, community members may access www.ncjwla.org/whpgi to learn more. The application will open on the website beginning Friday, June 17, 2022, and will close on Sunday, June 26, 2022.
Applicants Must Reside in City of West Hollywood and: Must be 50 Years or Older; and Must Meet Criteria for Individual Yearly Income of $41,400 or Less
Community members who are interested in applying for the West Hollywood Pilot for Guaranteed Income must reside in the City of West Hollywood, be 50 years or older, and have an individual income of $41,400 or less. The program will be facilitated by the National Council of Jewish Women Los Angeles. People who need assistance applying may call (323) 852-8500, ext. 650, or may send an email message to [email protected].
A total of 25 qualifying participants will be randomly selected from the pool of eligible applicants to receive unconditional monthly $1,000 payments from September 2022 through February 2024.
The move to re-open applications for the pilot project for guaranteed income follows a shift in March 2022 when the City became aware that the pilot, because it was created and supported by a government entity, was susceptible to legal challenges due to the inclusion of LGBTQIA criteria as an eligibility requirement to participate.
The City, with the help of Mayors for a Guaranteed Income (MGI) and the Center for Guaranteed Income at the University of Pennsylvania (CGIR) had originally developed a data-driven guaranteed income pilot that was set to launch in April 2022 and would have been the first LGBTQIA-focused pilot and the first older adult-focused pilot in the nation.
Protecting the rights of LGBTQ community members has been a long-standing mission of the City, and the City has worked tirelessly to identify and address inequities. For years, the City – along with LGBTQ advocates nationwide – has fought for equal civil rights, including the right to marry, the ability to obtain access to spousal protections and benefits including healthcare and pensions, and efforts to reduce/eliminate discrimination in housing and employment.
These hard-earned rights and protections come with other legal consequences as well. Although the City could engage in a legal battle over the contested eligibility requirement, the implications of litigating such a challenge had to be considered. Having LGBTQIA identification as an eligibility requirement for the pilot could potentially violate the California Constitution as sexual orientation is a protected suspect class in the state.
Therefore, the City Attorney, City staff, and pilot partners recommended that the City Council of the City of West Hollywood revise the pilot to include three of the four original criteria (residency, age, and income level) in order to satisfy the legal obligations, protect potential participants, and move forward with a program that serves community members in need of financial support and stability. All applicants from the first iteration of the pilot will be automatically entered into the pool of applicants for the revised pilot.
The City of West Hollywood seeks to test the emerging promise of guaranteed income to help prevent homelessness, support community members as they age in place, and to reduce the stressors of poverty and financial insecurity. In addition, the West Hollywood Pilot for Guaranteed Income seeks to examine impact in the following areas:
Quantitative data to evaluate the collective impact of guaranteed income on different populations;
Capture unique qualitative narrative information to provide greater understanding into the income challenges faced by older adults in West Hollywood and inform the creation of evidence-based policies and programs to better support the health and well-being of older adults; and
Test the concept of guaranteed income to evaluate whether to expand the initial pilot or create new/additional pilots in the City.
The City will engage two nonprofit partners in the pilot. The first is the Center for Guaranteed Income Research at University of Pennsylvania as the research and evaluation partner responsible for creating and administering the research instruments, conducting the randomized selection of eligible applicants to participate in the pilot, collecting/processing/analyzing the data, and providing a report on the findings.
The City's second partner in the pilot is the National Council of Jewish Women Los Angeles (NCJW|LA) as the nonprofit administrator implementing the pilot. NCJW was selected for its knowledge, experience, and understanding of the nuances of guaranteed income. NCJW will be responsible for conducting outreach to the community about the pilot, assisting community members to complete applications, verifying that West Hollywood residency and other pilot criteria are met to ensure the eligibility of each applicant, submitting the completed and verified applications to CGIR for the randomized selection of participants, and notifying the participants selected by CGIR.
25 Randomly Selected Participants will be Chosen from a Pool of Eligible Applicants to Receive 18 Unconditional Monthly $1,000 Payments
They will also conduct onboarding and provide individualized benefits counseling for each participant, manage a storytelling cohort and storytelling activities that complement the research component of the pilot and provide the participants an opportunity to share their experiences in their own voices. In addition, the nonprofit administrator will subcontract and coordinate services with a nonprofit financial distributor (utilizing debit card services) to ensure that funds are distributed to participants in a timely, predictable, and seamless fashion.
Additional information about research and evaluation, as well as pilot partners and pilot funding is available in the May 2022 City Council staff report at https://weho.granicus.com/MetaViewer.php?view_id=&event_id=1357&meta_id=228362.
For more information, please contact Diane Kahn-Epstein, the City of West Hollywood's Strategic Initiatives Program Administrator, at (323) 848-6548 or at [email protected].
For people who are Deaf or hard of hearing, please call TTY (323) 848-6496.