Assault on Roe v. Wade could impact marriage equality
Where's the outrage?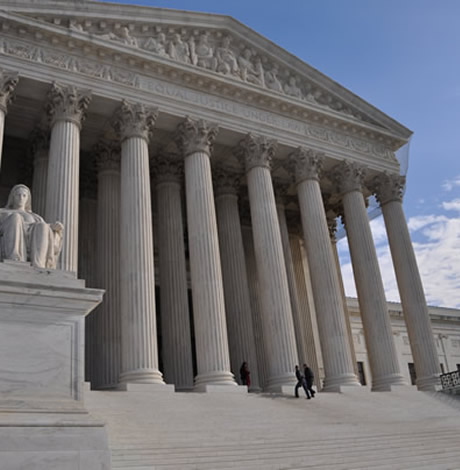 The Republican rollback of human rights is happening in plain sight. On May 2, the Department of Health and Human Services implemented its "refusal of care" rule, a policy that enables individuals and organizations the right to refuse healthcare to anyone with whom they religiously or morally object, such as LGBT people or women exercising their reproductive rights.
President Trump and Vice Present Pence's alignment with political evangelicals on the federal level has also emboldened ultra conservative anti-LGBT and anti-women state legislators to help pursue two primary goals: overturning Roe v Wade (1973) that grants women autonomy over their own bodies and Obergefell v. Hodges  (2015) that struck down state bans on same-sex marriage.
With 30 state legislatures controlled by Republicans, several states are passing extremist bills that they know are a legal challenge to Roe, hoping for a showdown at the conservative-majority Supreme Court. 
On May 7, Georgia Gov. Brian Kemp signed a "heartbeat bill," banning abortion at six weeks of pregnancy—a time when women might not even know they are pregnant. Georgia joins Ohio, Kentucky and Mississippi in passing such a ban in 2019. Alabama's bill goes further, disallowing exceptions for rape and incest and making abortion a felony punishable by up to 99 years in prison for doctors who perform the procedure.
The reaction was swifter but less intense than in 2016 when businesses and Hollywood threatened economic boycotts of Georgia and North Carolina after they passed anti-trans bathroom bills. On May 9, five production companies announced a boycott. Out Killer Films CEO Christine Vachon said the company would "no longer consider Georgia as a viable shooting location until this ridiculous law is overturned," Yahoo News reported. 
However—as if political correctness and business acumen apply more to LGBT than reproductive rights— directors Jordan Peele and J.J. Abrams, while denouncing the new ban as unconstitutional, said they will nonetheless shoot the HBO horror film "Lovecraft Country" in Georgia.
But the biggest issue is the Supreme Court. As expertly laid out by the Daily Beast's Jay Michaelson, Justice Clarence Thomas' majority opinion in Franchise Tax Board of California v. Hyatt suggests that stare decisis, or "let the decision stand," may no longer strongly inform decisions. In his lengthy dissent, Justice Stephen Breyer concluded, "today's decision can only cause one to wonder which cases the Court will overrule next."
"It's not hard to guess which cases Justice Breyer was wondering about," Michaelson wrote. "Because the same logic applied in Hyatt would overturn not only Roe v. Wade but also the court's precedent on same-sex marriage, Obergefell v. Hodges."
DeSantis targets Orlando non-profit over holiday drag show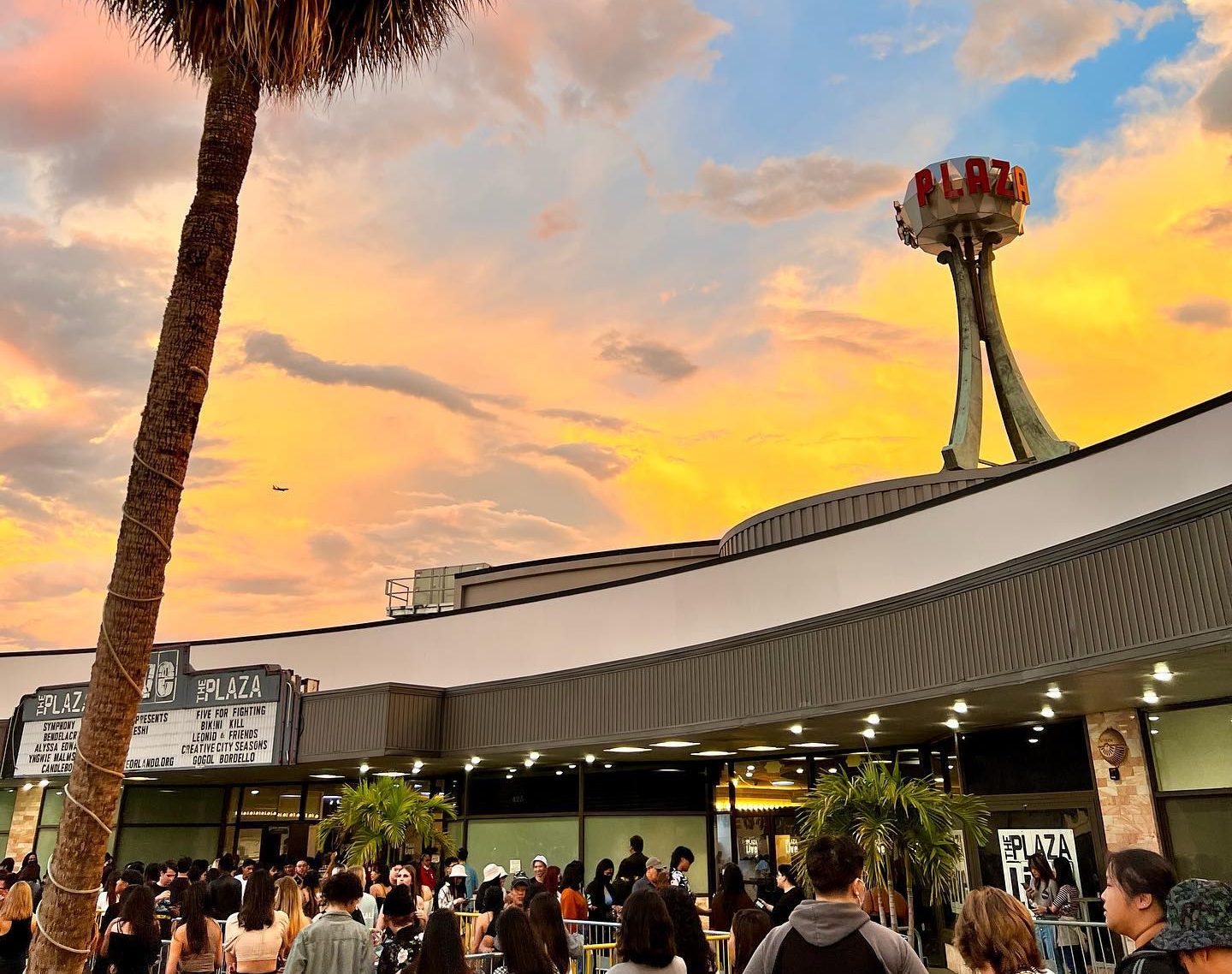 ORLANDO – Florida's Republican Governor Ron DeSantis escalated his war on the state's LGBTQ+ community ordering a state agency to launch a complaint against a Orlando non-profit over a drag holiday event it hosted in which children under age 18 were allowed to attend.
The state's Division of Alcoholic Beverages and Tobacco under the Department of Business and Professional Regulation filed the complaint on Friday against the Orlando Philharmonic Plaza Foundation alleging the foundation violated Florida law in allowing for a person to "commit lewd or lascivious exhibition" in the presence of an individual who is less than 16 years old. 
"A Drag Queen Christmas" was hosted by the foundation on Dec. 28 and during the performance sold alcoholic drinks at its Plaza Live venue. In the complaint, the agency states that the foundation used "Christmas-themed promotional materials" that did not give advance notice of the "sexually explicit nature" of the show's contents.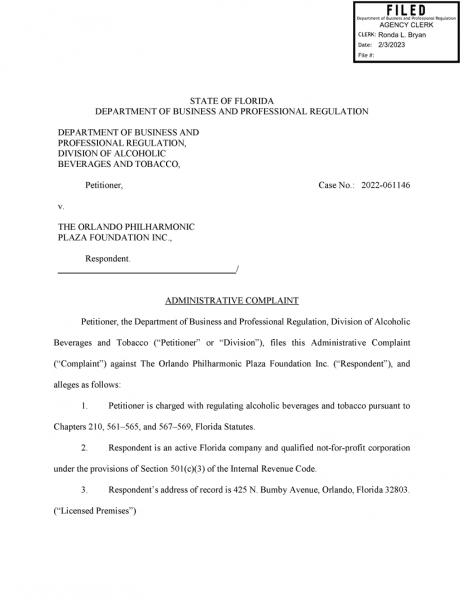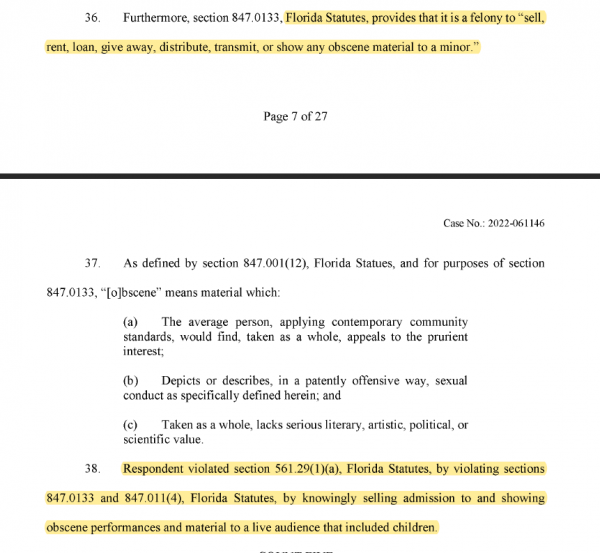 The complaint also states that the division sent the foundation a letter ahead of the show saying "sexually explicit drag show performances constitute public nuisances, lewd activity, and disorderly conduct when minors are in attendance" and the foundation's license could be subject to penalties if it did not ensure minors could not attend the event.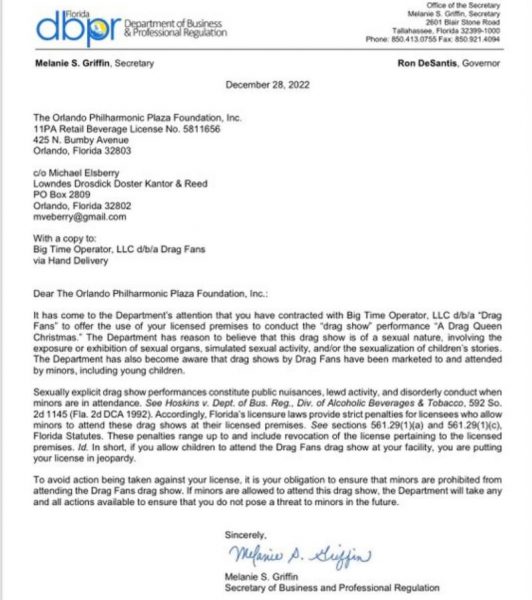 In its capacity as a regulator of alcohol, the division attempting to revoke the foundation's liquor license for six alleged counts of violating Florida statutes. 
When asked about the move by the DeSantis administration targeting the non-profit, Bryan D. Griffin, the spokesman for DeSantis said "Governor DeSantis stands to protect the innocence of children, and the governor always follows through when he says he will do something."
Orlando Weekly writer Matthew Moyer noted that The Plaza Live — besides serving as the performing home base of the Orlando Philharmonic — hosts a robust slate of touring bands, comedians, YouTubers and, yes, drag performers.
State Rep. Anna Eskamani released a statement to Orlando Weekly late Friday afternoon, condemning the state's actions in no uncertain terms. "Governor Ron DeSantis' culture wars are destroying people's jobs and livelihoods. The very notion of shutting down a small business over a drag show is insane and extreme," said Eskamani. "In the United States we do not allow the government to determine what we can read, see or hear or who we can gather with. Targeting drag performances limits everyone's freedom of speech and is all a part of the Governor's sick anti-LGBTQ+ agenda."
This is about dehumanizing LGBTQ people and targeting them for retribution by the state by portraying LGBTQ people as abberant and deviant. It's absolutely disgusting and should not be tolerated.

— Alejandra Caraballo (@Esqueer_) February 3, 2023
DeSantis previously filed a complaint against a popular restaurant and pub in the Miami's Wynwood neighborhood in July, alleging that it violated a public decency law in allowing children to attend a drag show.
The R house, is a unique casual fine dining establishment and lounge with an integrated gallery right in the heart of the vibrant Miami-Wynwood arts district named for Rocco Carulli, the executive chef as well as creator of the restaurant. The R House identifies itself on its Facebook page as "the proud home of South Florida's most popular weekend drag brunches! Make some time to check us out and experience R House."
The complaint was filed by the Department of Business and Professional Regulation on asking that the R House restaurant is a declared a public nuisance and has its liquor license revoked. 
According to the South Florida Sun Sentinel, the complaint was issued after a video of a recent performance at the bar's drag brunch went viral. A topless drag queen wearing lingerie stuffed with money can be seen in the video attempting to dance with a young girl, who the DPBR estimates is "between three and five years old." Twitter account "Libs of Tik Tok" originally found the footage on Tik Tok, posted by a user who wrote, "Children belong at drag shows!!!! Children deserve to see fun & expression & freedom."
The department cited multiple incidents of inappropriate drag performances with kids in the audience, including one in which a child "between the ages of ten and twelve" was "seen recoiling and turning away in her seat as a Brunch performer climbed on the back of the child's bench, squatted, and gyrated a couple of feet above the child's head."