Study: political negativity adversely impacts LGBTQ youth
New bills, increased awareness, new action on bullying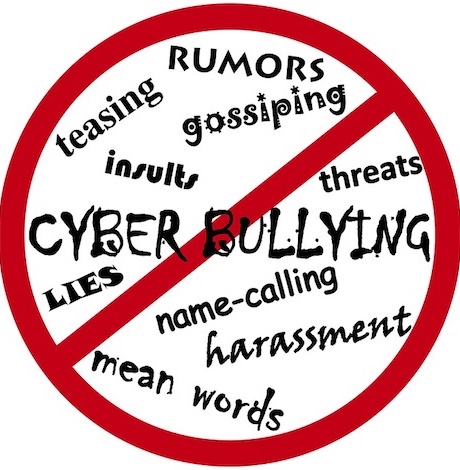 This may prove a conundrum for the Trumps. If the Tyler Clementi Higher Education Anti-Harassment Act, re-introduced May 15, the Protecting LGBTQ Youth Act, also introduced May 15, and the Safe Schools Improvement Act, introduced May 9, pass Congress and reach President Donald Trump's desk, will he side with the Religious Right and veto the anti-bullying bills, or will he sign them as a nod to First Lady Melania Trump's anti-cyber bulling campaign? 
But, even if the laws are passed, will they be enforced? This is a question raised by Equality California's Safe and Supportive Schools Report Card, released May 13. The 90-question survey sought to analyze LGBT policy, program and curriculum implementation in all 343 K-12 California unified school districts. In a conference call with reporters, Equality California Executive Director Rick Zbur said 130 school districts replied, saying they have anti-bullying policies in place—with 113 saying students are allowed to use bathrooms that match their gender identity. However, only 22 were designated as "top tier" in compliance; 213 districts failed to respond, which Zbur called "deeply disappointing." Additionally, most of the districts do not have LGBT-inclusive history textbooks, as required by a 2011 California law.
"We have worked tirelessly over the last two decades to enact laws and policies that create safer, more supportive learning environments for our LGBTQ students," Zbur said. "But our work cannot — and does not — stop in the Capitol. For these laws to be effective, they must be implemented. This Report Card is a critical step toward providing every California student — regardless of background, zip code, sexual orientation or gender identity — a safe and supportive school and a shot at success."
The need for implementation was underscored by college freshman Anna Zeng who said she was bullied after coming out as "queer" in her freshman year at University High School in Orange County's Irvine Unified School District. "School was rough for everyone but for me and my LGBTQ+-identifying friends, we were treated as the lesser, the other," she said, adding that words such as "gay" were "weaponized" and used as harassing insulting slurs "every single day" as their few allies remained quiet. 
"I had a great support system but the people at school bullying me drove me to attempt suicide more than a few times," Zeng said. "I implore you all to listen to youth and reach out. It matters. We matter."
A new comprehensive study by the Department of Human Development and Family Sciences at the University of Texas suggests the need for urgency as the 2020 political election season heats up. The study, published in the American Academy of Pediatrics journal Pediatrics, finds new evidence that divisive political discourse about the rights of LGBTQ people can contribute to an increase in bullying linked to students' sexual orientation or gender identity in schools.
"We think that young people don't hear what adults and lawmakers are talking about, but they do," the study's senior author Stephen Russell told the Los Angeles Blade in a phone interview.
Russell, who self-described himself as a "data geek," said he has been studying this data since 1999 when California first enacted The California Healthy Kids Survey. He found empirical evidence that public debates about policies and laws involving marginalized groups can lead bullies to target young people identified as being part of those groups. But, he added, the presence of a Gay-Straight Alliance in schools made a significant difference.
Russell noted a spike that occurred right after the public debates and passage of California's Proposition 8, which eliminated the right of same-sex couples to marry in 2008. "It wasn't only LGBTQ kids getting bullied. The rate of homophobic bullying that year was higher even than the estimated population of LGBTQ students. The data are telling us that straight kids are getting bullied for this, too," he said. "It's all about what the bullies perceive."
"Public votes and voter referendums on the rights of minority groups occur in approximately half of U.S. states," study co-author Mark Hatzenbuehler, Associate professor of Sociomedical Sciences and Sociology at New York's Columbia University, told the Los Angeles Blade in an email. "Our findings suggest that the public discourse surrounding these votes may increase risk for bias-based bullying."
High rates of LGBTQ youth suicide also persist.
"This study confirms what we at PFLAG know about bias-based bullying. The best ways to mitigate that kind of harassment is family acceptance and support, positive portrayals in the media and elsewhere, creating safe school environments, and other guidelines and legislation that protect LGBTQ+ people from harassment and discrimination, like the Equality Act. PFLAG families across the country are working fiercely on all of these fronts." Said, Diego Miguel Sanchez, PFLAG National's trans Director of Advocacy, Policy & Partnerships.
The negative impacts of bullying on mental health are well documented, but what is not well known is what factors in the culture and society contribute to bullying. Russell noted that his study shows public discourse can play a significant role, with implications for other marginalized or minority groups.
"Policies and campaigns related to Black Lives Matter, bathroom bills, immigration — these can be concerning in how they affect the health and well-being of youth," Russell said. "The public health consequences of these very contentious and media-driven discussions are more important than we knew."
Iowa Governor notes 'parental rights' at anti-LGBTQ+ town hall
Reynolds and Republican lawmakers pledged to pass legislation this session banning LGBTQ materials in schools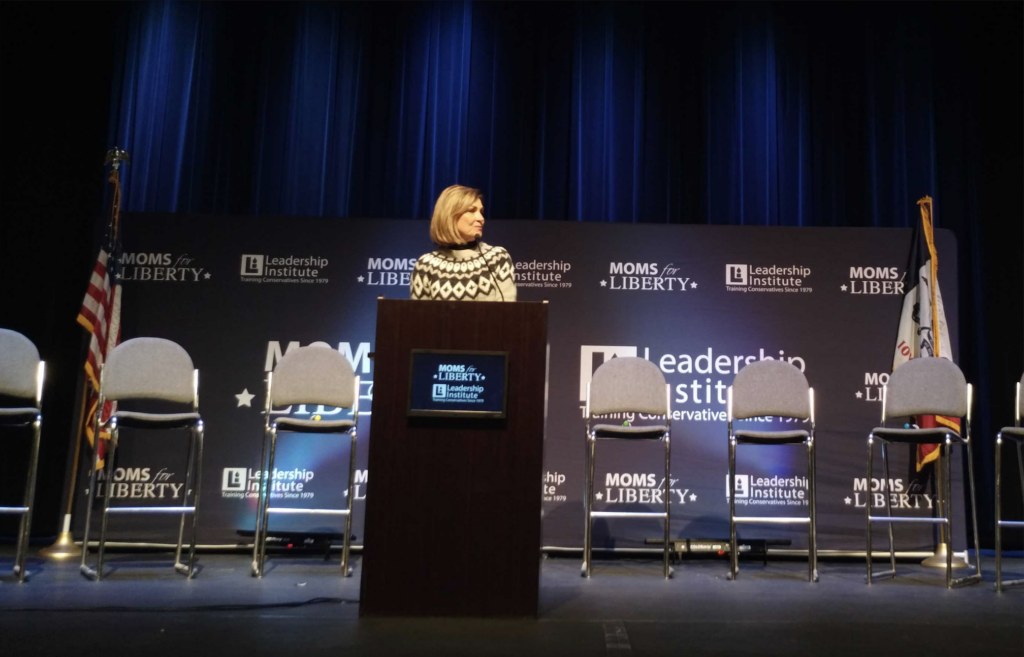 By Robin Opsahl | DES MOINES – Gov. Kim Reynolds and Republican legislators speaking at a "parental rights" event Thursday pledged to pass legislation this session banning LGBTQ materials in schools and policies allowing students to socially transition without their parents' consent.
"School choice" supporters gathered at Franklin Junior High School in Des Moines Thursday evening for the town hall event, hosted by the conservative nonprofit Moms for Liberty. Reynolds cheered the passage of her private school scholarship plan in the first weeks of the 2023 session, and promised they were not done with education legislation.
"The last few years have provided so many reasons to be in this fight in the arena for kids," Reynolds said. "And maybe for you it was how they were kept out of school wearing masks for no good reason. Maybe it was demonizing our country. Or an obsession with race in the classroom … I guess my message to you is, stay involved because parents and freedom still matter in Iowa."
Protesters tried to shout over Reynolds' speech, with one demonstrator holding up a transgender flag. Others in the room cheered and shouted "USA" as police officers removed protesters from the room.
Supporters celebrated approval of the Educational Savings Account (ESA) program, which gives students an account of $7,598 each year to use for private school tuition and associated costs. The national co-founder of Moms for Liberty, Tina Descovich, said she was excited to hear about Iowa successfully passing ESAs, but said that's just "one small little portion of issues that are facing public education."
For years, she said, politicians were not paying much attention to education. But in Iowa and other states across the country, Descovich said parents are putting the issue "front and center" in their state's policy agendas, and lawmakers in states like Iowa are listening to their requests to let families decide the best educational path for their children.
"I think I think parents want that now, you know, everything in society is more custom made, and so education should be a little bit more accessible and custom made," Descovich said.
Seven Republican legislators answered questions from attendees about Iowa's education system. Many questions were focused on class material and discussion around gender identity. Reynolds and parents brought up Linn-Mar Community School District as an example of what's wrong with modern schools.
The school district has a "gender support policy," which allows a student to meet with the school to discuss socially transitioning by using a different name, pronouns and facilities corresponding with their gender identity. The district allows children to choose who is involved in those meetings with the school, and lets the child decide whether to involve their parent or guardian.
Lawmaker calls gender-affirming policies a 'slippery slope'
Rep. Jeff Shipley, R-Fairfield, said school board members claimed the school could not reverse this policy because it would violate state and federal civil rights protections given based on gender identity.
House lawmakers approved legislation Tuesday banning school districts from letting a student use a different name or pronouns than what they were given at birth without written parental consent. House File 190 was also introduced Thursday to remove gender identity as a protected category from the state's civil rights act.
"Mental illness should not be accommodated as a civil right," Shipley said Thursday.
When a teacher asked the legislators at the forum about studies that showed the use of a transgender child's preferred name and pronouns lowers suicide rates, Shipley said there were conflicting reports how to help transgender children with mental health problems. But he said policies like Linn-Mar Community School District's are a "slippery slope."
Using a child's preferred name and pronouns without their parents' knowledge could lead to them undergoing hormone replacement therapy or having gender-affirming surgeries without their parents consent, he said. How to best support transgender people is a conversation the Legislature will be discussing a lot going forward he said.
"I know other states have done things to prohibit these therapies," he said, referencing conversation therapy. "So I think this is a conversation we're going to have to have as a state to really decide what is the best standards of practice of therapy, what do kids need to alleviate the dysphoria and form actual identities that can be healthy and happy for the rest of their lives."
Lawmakers address concerns about lack of choice access for special-needs students
Multiple parents also brought up concerns about how the ESA program will impact their special needs children. Legislators said they hoped to see expanded private school options for children with special needs, and were in discussions about potential future legislation to encourage more private institutions to special education students and offer more specialized educational programs.
Rep. Steven Holt, R-Denison, said he believes some private schools have not accepted special-education students because they didn't have the resources. "And this bill was going to give them a lot more resources," he said. "And so I'm hopeful that that alone is going to allow them to take a lot more special needs children."
The conservative legislators assured the crowd that they would continue to provide parents more options for their children's schooling going forward. Rep. Eddie Andrews, R-Johnston, said Iowa's decision to desegregate schools 86 years before the U.S. Supreme Court's ruling on Brown v. Board of Education shows the state has always been committed to school choice.
"And that is all we are asking, and yes, demanding, that we have the ability to educate our children in the best way at the best school that is appropriate for my child's success. To prepare my boy, my girl, your child, for success," Andrews said. "And that's all school choice."
Moms For Liberty: Giving Parents A Voice Town Hall – IOWA
***************************************************************************************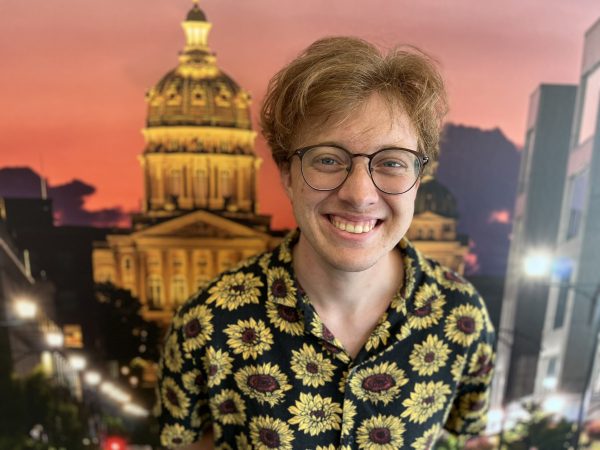 Robin Opsahl is an Iowa Capital Dispatch reporter covering the state Legislature and politics. Robin has experience covering government, elections and more at media organizations including Roll Call, the Sacramento Bee and the Wausau Daily Herald, in addition to working on multimedia projects, newsletters and visualizations.
They were a political reporter for the Des Moines Register covering the Iowa caucuses leading up to the 2020 presidential election, assisting with the Register's Iowa Poll, and reporting on Iowa's 4th District elections.
***************************************************************************************
The preceding article was previously published by the Iowa Capital Dispatch and is republished with permission.