36 Hours in Long Beach
A guide to LB Pride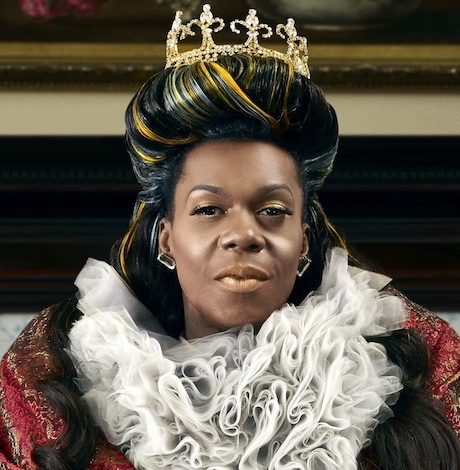 Since it began in 1984, Long Beach Pride has always been big. It's an opportunity for LGBTQ folk to converge for a weekend by the sea, to enjoy drinks, food, more drinks, and a diverse variety of fabulous entertainment. Who could resist that?
Held every year during the next to last weekend in May, the Long Beach Lesbian and Gay Pride Festival and Parade now attracts more than 80,000 participants over the two-day celebration. If you're planning on being one of them during this year's event, which takes place May 18-19 at 450 Shoreline Drive, you'll want to make sure you experience the best the festival – and the city – have to offer. Whether you like to plot out a detailed itinerary or you just want to go with the flow, here's a list of highlights that might come in handy while charting your course.
1. The Parade. Since 1995, more than 200 marching groups and floats have participated in the Parade, representing various religious, human service, governmental and social organizations, and now attracts over 42,000 people along scenic Ocean Boulevard to view the array of performers and entries that support LGBT+ Equality.  It takes place on Sunday morning, stepping off at 10:30am to begin a march that begins at Lindero Street, passing by a review stand across from Bixby Park on its way to parade's end at Alamitos Avenue. This year's Grand Marshalls are Kate Linder, Delta Work, Megan Kerr, Karina Samala, Mario Ernesto Gonzalez, Oliver Nieto, and Equality California.  Announcers include Cory Allen, LaDawn Best and Missy Vee.  "Orange is the New Black" actor Brad William Henke will be riding in the parade in support of the Long Beach Gay and Lesbian Chamber of Commerce.  A pre-parade show will take place at the Parade Grandstand located on Ocean Blvd between Cherry Avenue and Junipero Avenue.
2. The Block Party. Sabrina La Blanc's Block Party "Stonewall Edition" is a collaboration of multiple artists coming together to celebrate the LBGTQ community as a whole, but especially highlighting the transgender community and their contributions toward LGBTQ rights. Through uplifting and impactful performances, speakers and honorable mentions, Sabrina La Blanc's Block Party "Stonewall Edition" will be a celebration you won't want to miss. Taking place 4 p.m. on Sunday at the Nissan Stage, and featuring Ada Vox, Sean Vaughn Carter and DJ Spark, among a host of other performers and participants.
3. The Fun Zones. If you are coming to Pride with your family, you might want to know about the festival's Fun Zones. The Family Fun Zone is open 11-5 both days, a special place inside the festival where families can come together to enjoy a fun-filled weekend with their children. Each year a diverse group of community partners and volunteers bring creative ideas that capture the imagination of the children in a safe and self-affirming environment, with activities ranging from face painting to arts and crafts, from photo ops to games.  An adult must accompany children. This year, for the second time, there will also be a Senior Fun Zone, a dedicated space where seniors will be welcomed, honored, respected and loved – and also dance, sing karaoke, play games or just relax and explore the opportunities to make new friends.  Senior guests are encouraged to park in the convention center parking area; seniors with mobility challenges will be picked up at the gate and escorted to the Senior Fun Zone area.
4. The Entertainment. If music and dancing are your thing, there's no shortage to choose from. With performers scheduled across multiple stages throughout the course of the festival's two days, you're sure to find something that fits into your own personal groove. Ada Vox and Big Freedia are slated to headline on the Nissan Stage; Brandon Stansell and DJ Rick will appear on the country stage; DJ Lez Lee and the Alien Dance Band are on deck at the Dance Stage; and the Estrella Jalisco Stage will feature Pablo Montero and Diana Reyes. There's also a continuing lineup of acts gracing the stages all day, each day, so be sure and check www.longbeachpride.com for a complete list and schedule of performance times.
5. Queer Long Beach. Locals are well aware, but many first-time visitors to the area might be surprised to find a thriving and visible LGBTQ presence in the city, even outside the festival grounds. From LGBTQ-focused shops and restaurants, to a diverse selection of local entertainment options, to historic queer spaces to visit and enjoy, there's plenty to experience either before or after your daily visit to Pride. For instance, there's Ripples, the iconic seaside dance bar once known for its "cruisy" parking lot (we can't say if it still lives up to the legends), along with other longtime queer nightspots, like Mine Shaft, the Falcon, the Silver Fox, and the Executive Suite (now known as "The Suite") on PCH; or you can take a walk down 4th Street's funky "retro row," where, among other things, you'll find the Art Theatre, a beautifully restored Streamline Moderne movie house that sits next door to The Center, adjacent to a wine bar and a coffee bar that are both popular with LGBTQ patrons.
6. The Queen Mary. If you've never been to Long Beach before – or even if you've lived there all your life and never been – you owe it to yourself to take the time for a visit to the city's best-known landmark. A retired British ocean liner that cruised the high seas from 1936 to 1967, the RMS Queen Mary is now a luxury hotel permanently moored in Long Beach. To set foot upon this magnificently maintained icon of Art Deco style is like stepping into another era, and you'll feel sure you're about to bump into a handsome young Cary Grant or strapping young Kate Hepburn as you walk around every corner. The dive into old-school glamour is only part of the attraction though – the Queen Mary plays host to an active schedule of attractions and events year-round, many of which are LGBTQ-themed or -friendly, so paying a visit there is also supporting a business that supports the queer community – a win-win situation, if there ever was one.
The ultimate guide to queer gift giving
Perfect presents for everyone from roommates to soulmates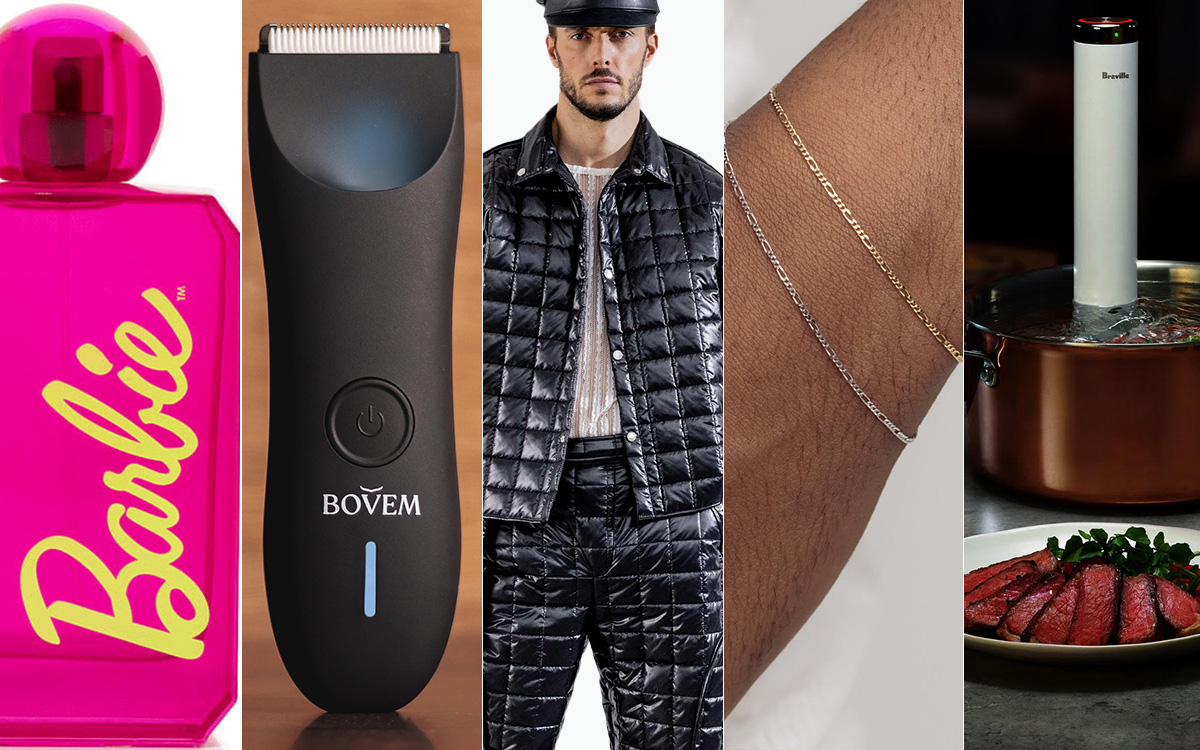 Searching for special deliveries for that special someone? Consider these elf-approved, consciously curated presents perfect for everyone from roommates to soulmates.
---
Star Wars Home Collection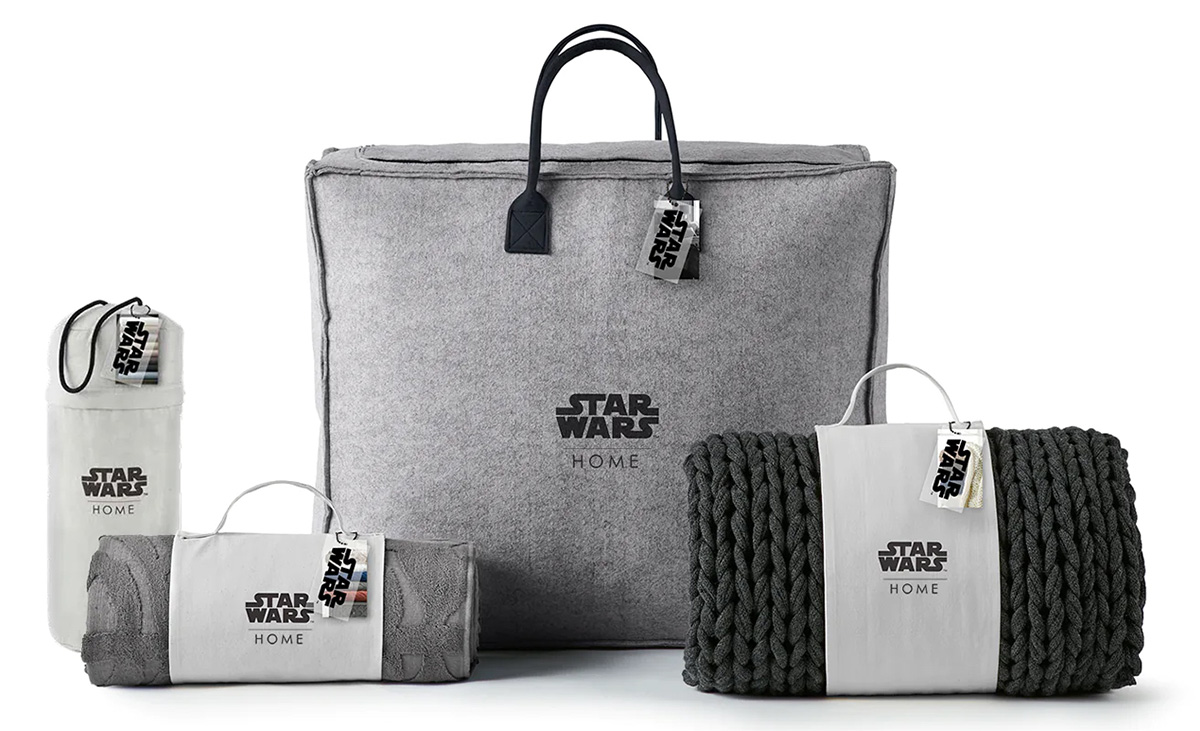 Movie nights in bed get a comfort upgrade from the Force – for those who uphold Jedi code in the streets but embrace the Dark Side in the sheets – with Sobel Westex's Star Wars Home Collection, five- to seven-piece twin, queen and king sets suitable for either alliance. Cop a bootleg of the infamous "Star Wars Holiday Special" (legal copies don't exist, nor has it been rebroadcast since its one-and-only airing in 1978) and settle in for a snacky screening with premade Johnson's Popcorn (a Jersey Shore staple) or Pop 'N Dulge's DIY gourmet kits. SobelAtHome.com, $350-$390; JohnsonsPopcorn.com, $27+; PopNDulge.com, $23
---
Bird Buddy Smart Feeder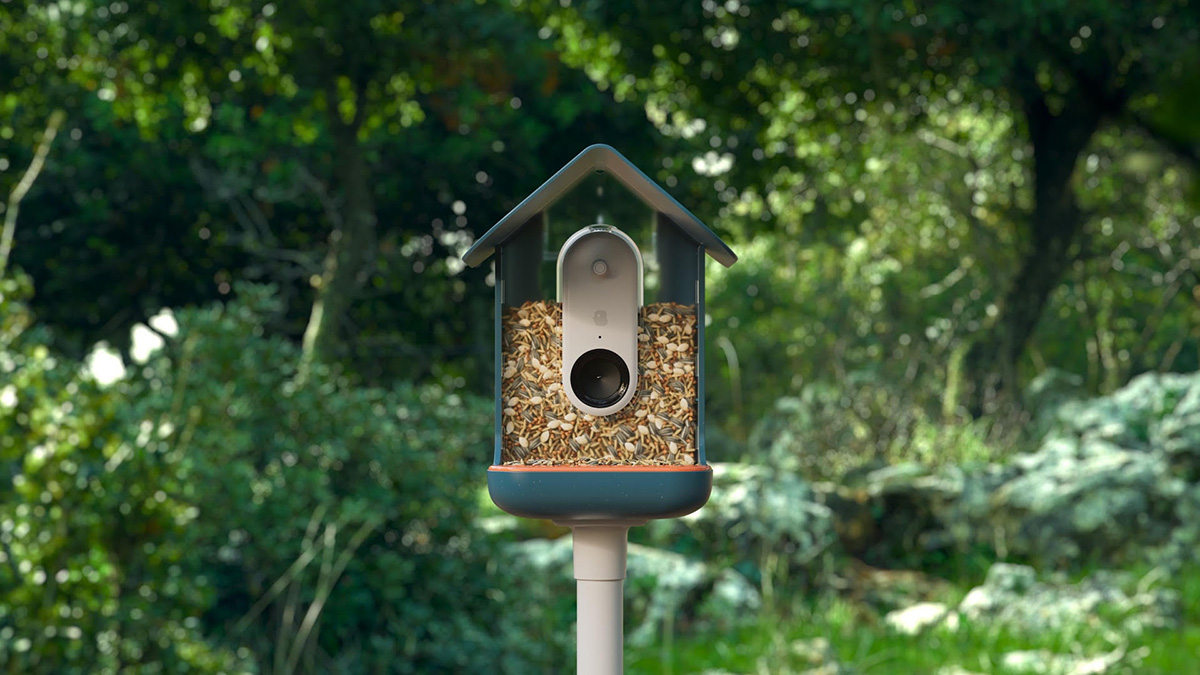 Avian enthusiasts get up close and semi-personal with feathered friends thanks to the Bird Buddy smart feeder that allows safe viewing via a solar-powered, app-enabled camera, along with adorable add-ons like a suet ball holder and three-in-one nutrition set to keep the neighborhood's population happy and healthy. MyBirdBuddy.com, $299-$415
---
Link x Lou Permanent Jewelry Pop-Ups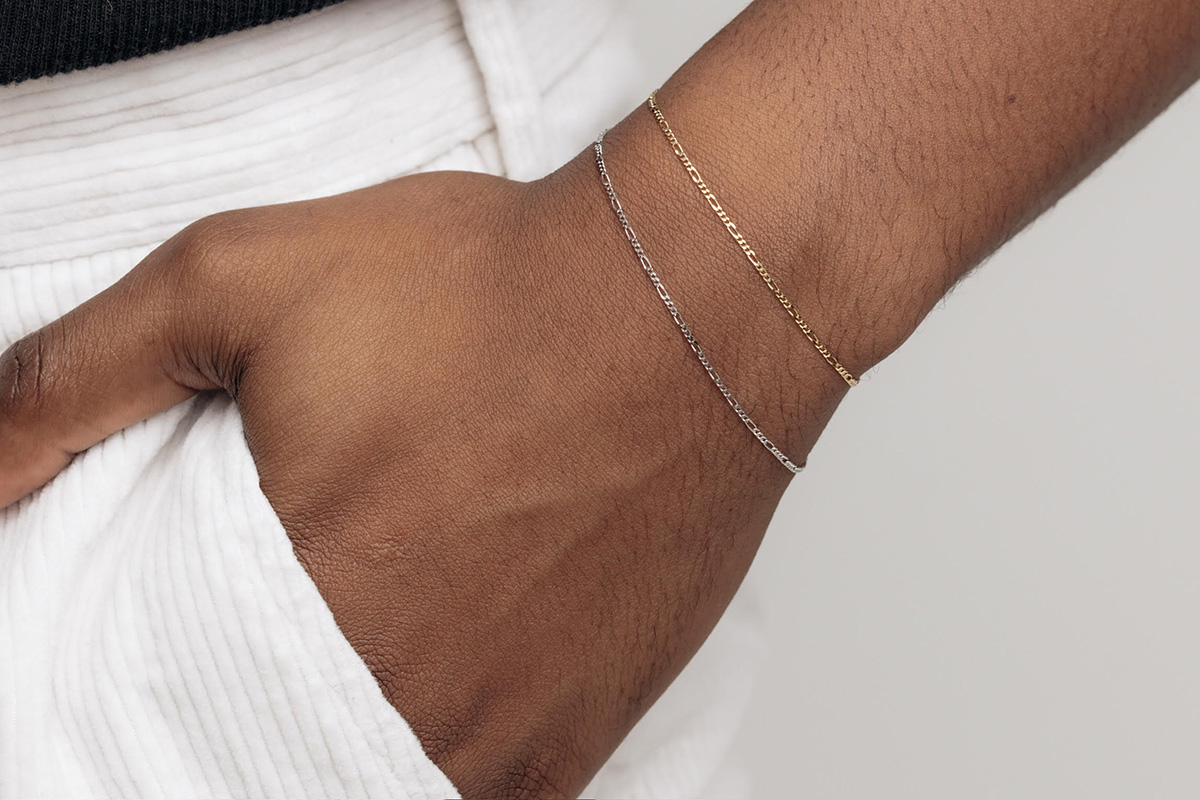 Jewelry – but make it an experience. That's the premise behind Link x Lou, a quick-fitting accessory service providing recipients with in-person appointments for custom-linked, clasp-less 14-karat white- and yellow-gold necklaces, bracelets, anklets, and rings that wear until they're worn out. Money's on 'em lasting longer than the situationship you've got goin', but may the odds be ever in your favor. LinkxLou.com, $55-$500
---
Orttu Shelton Puffer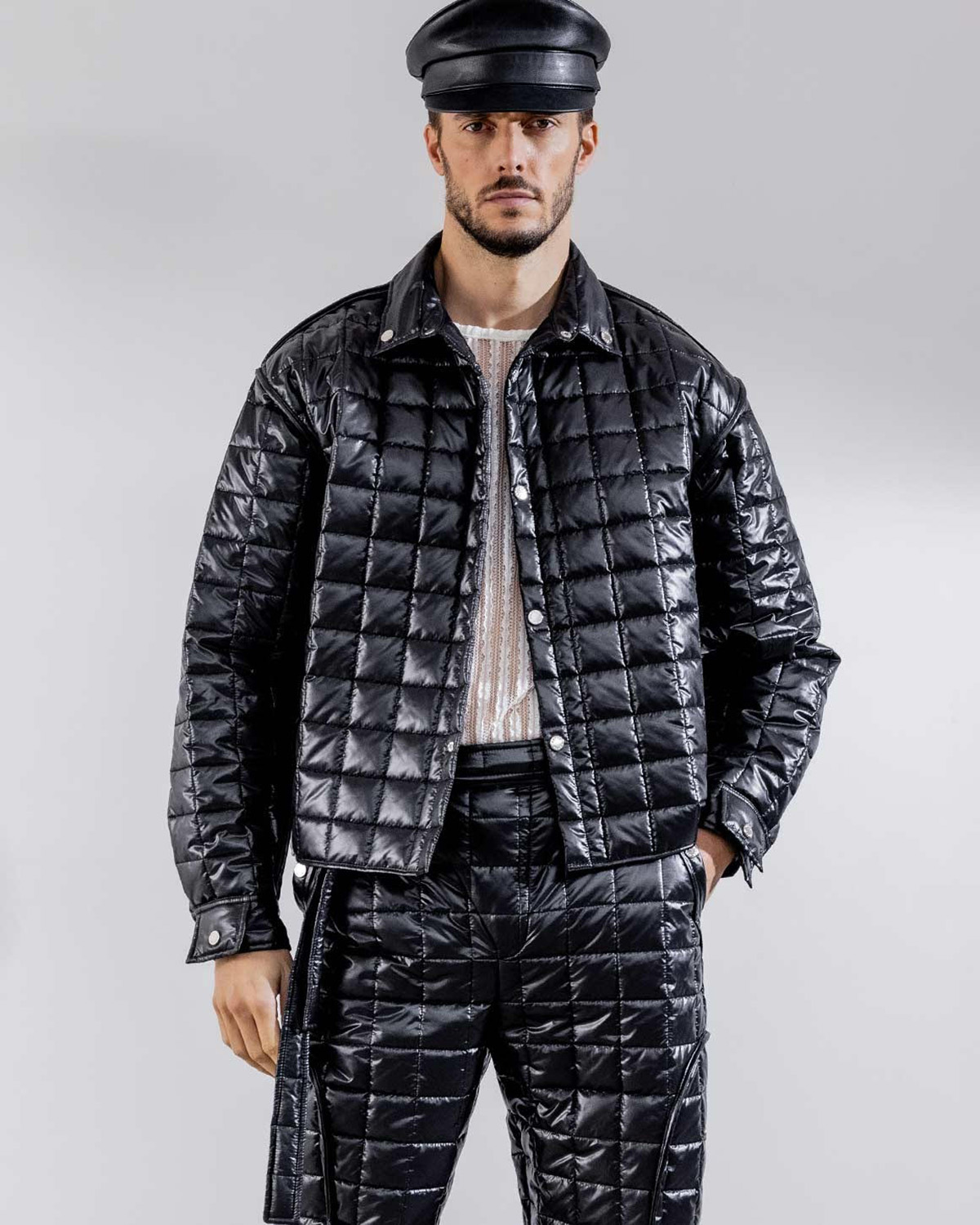 Guess who's coming to dinner? It's you as an alt-timeline Tom of Finland in Orttu's fully quilted, oversized Shelton Puffer comprised of double-layered high-sheen fabric and press-stud fastening that results in a slick style statement vers-er than you are. Orttu.com, $203
---
Winter Discovery Mini Scented Candle Set

Apotheke takes the guesswork out of choosing just the right ambiance-inducing aroma with its Winter Discovery Mini Scented Candle Set, featuring six fragrant two-ounce tins in seasonal smells that include birchwood apple, black cypress, blackberry honey, cardamon chestnut, charred fig, and firewood (with a combined 90-hour burn time), and packaged in a nostalgically illustrated gift box accentuated by festive gold detailing. ApothekeCo.com, $64
---
Polaris General 1000 Sport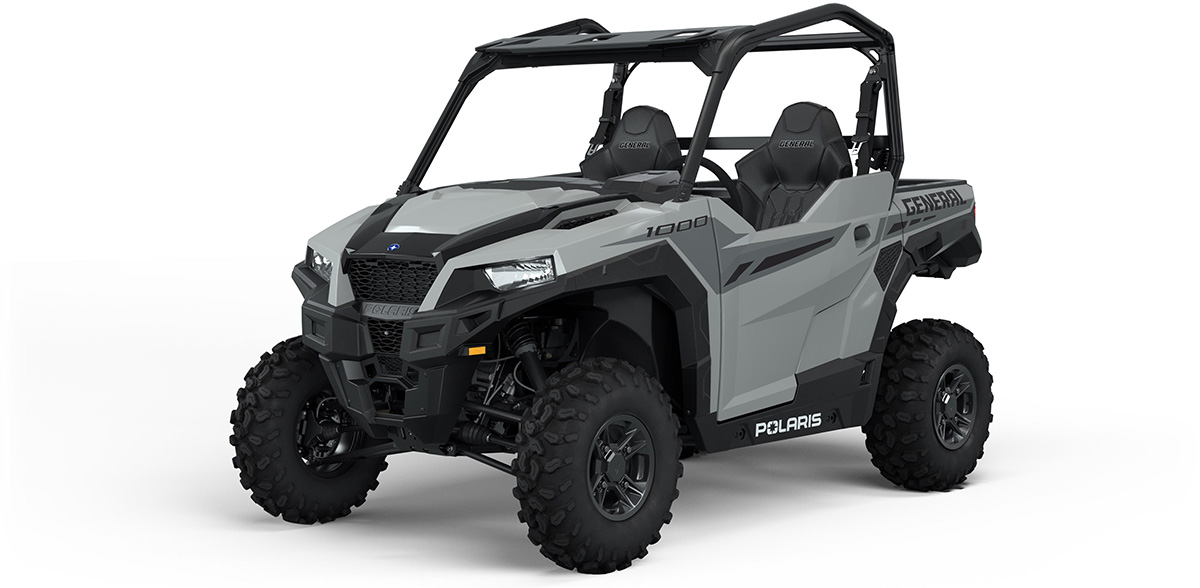 Resort communities across the country have adopted golf carts as a preferred mode of transportation, and you can establish yourself as a local baddie in Polaris' General 1000 Sport – in ethereal colorways like ghost gray – equipped with a four-stroke DOHC twin-cylinder engine, 100 horsepower, 1,500-pound hitch-towing capacity, and enough street cred for Boomers to shake their fists at. Polaris.com, $17,500+
---
'Arquivistas' Crystal Book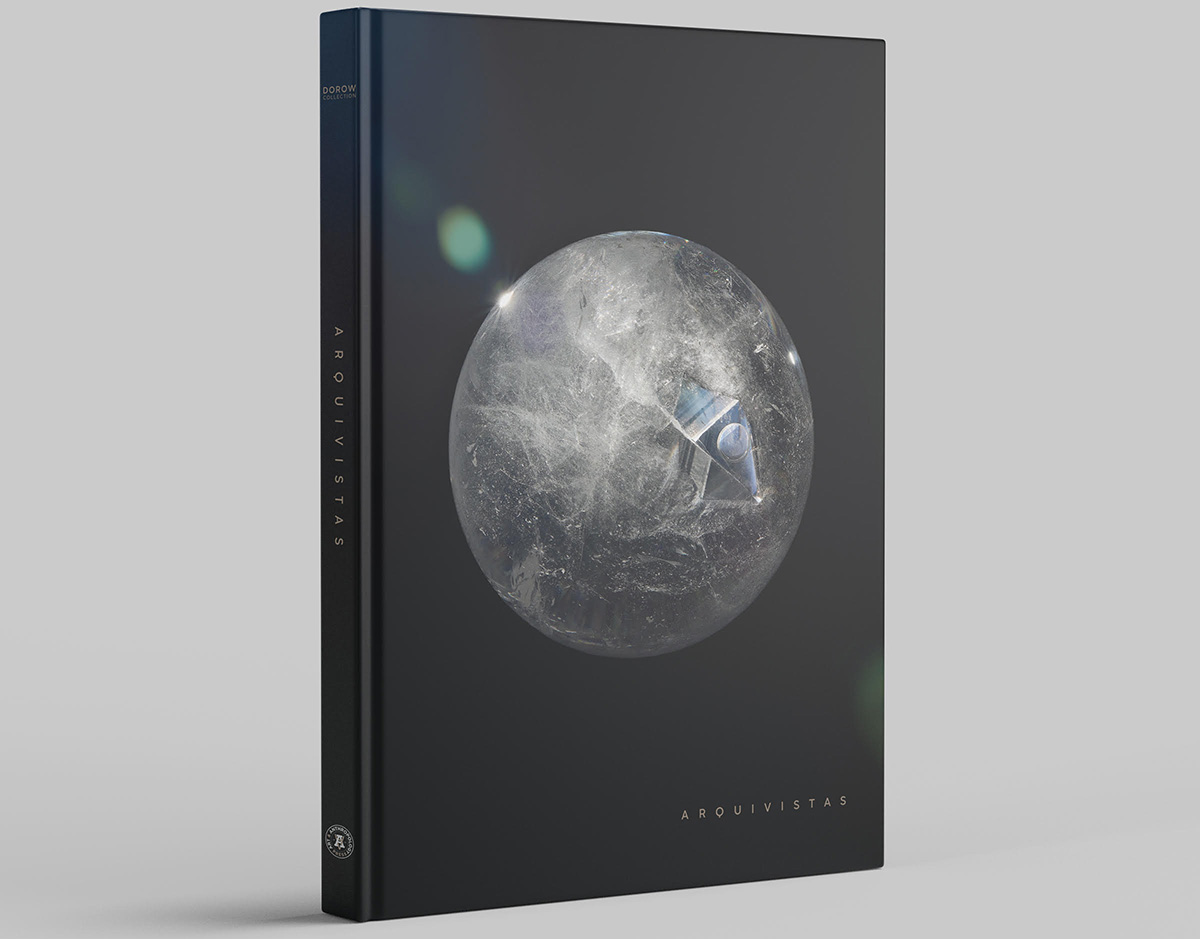 Brazilian crystal devotee Tatiana Dorow has curated an impressive collection of more than 1,000 rare and exquisite minerals – ranging from one ounce to over 5,000 pounds – the comprehensive record of which is now compiled in the sizable coffee-table tome "Arquivistas" (Portuguese for archivist) that's sure to satisfy, delight, and provide endless holiday-party talking points to the New Agers in your life. (You know they will.) ArtAndAnthropologyPress.com, $350
---
Bovem Globe Trimmer 2.0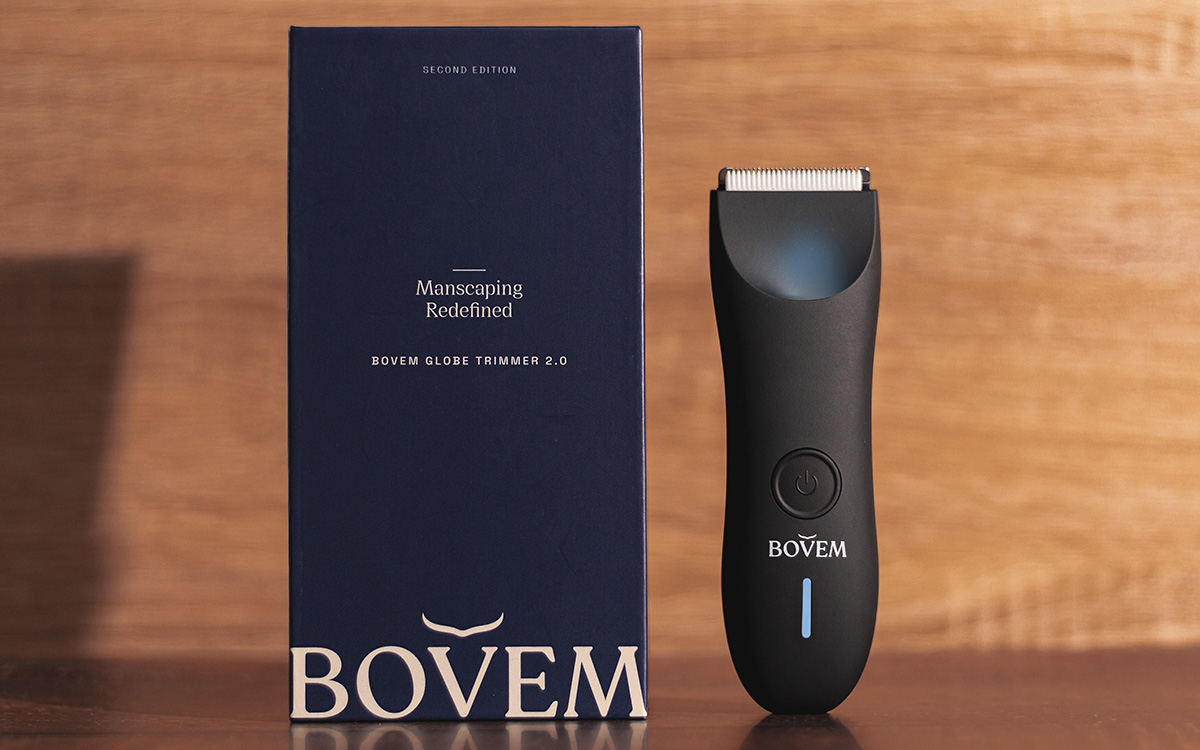 There are plenty of manscaping tools on the market, but perhaps none are designed with your delicate bits in mind like the handsome second-gen Bovem Globe body and groin trimmer with its ergonomic textured grip, powerful 6500 RPM with low vibration, varying guards, and replaceable TrimSafe blades that tidy you up without cutting skin or pulling rough hair. Deck the halls! – no more bloody Christmas balls. Bovem.co, $60-$87
---
Lexington Glassworks Decanter Set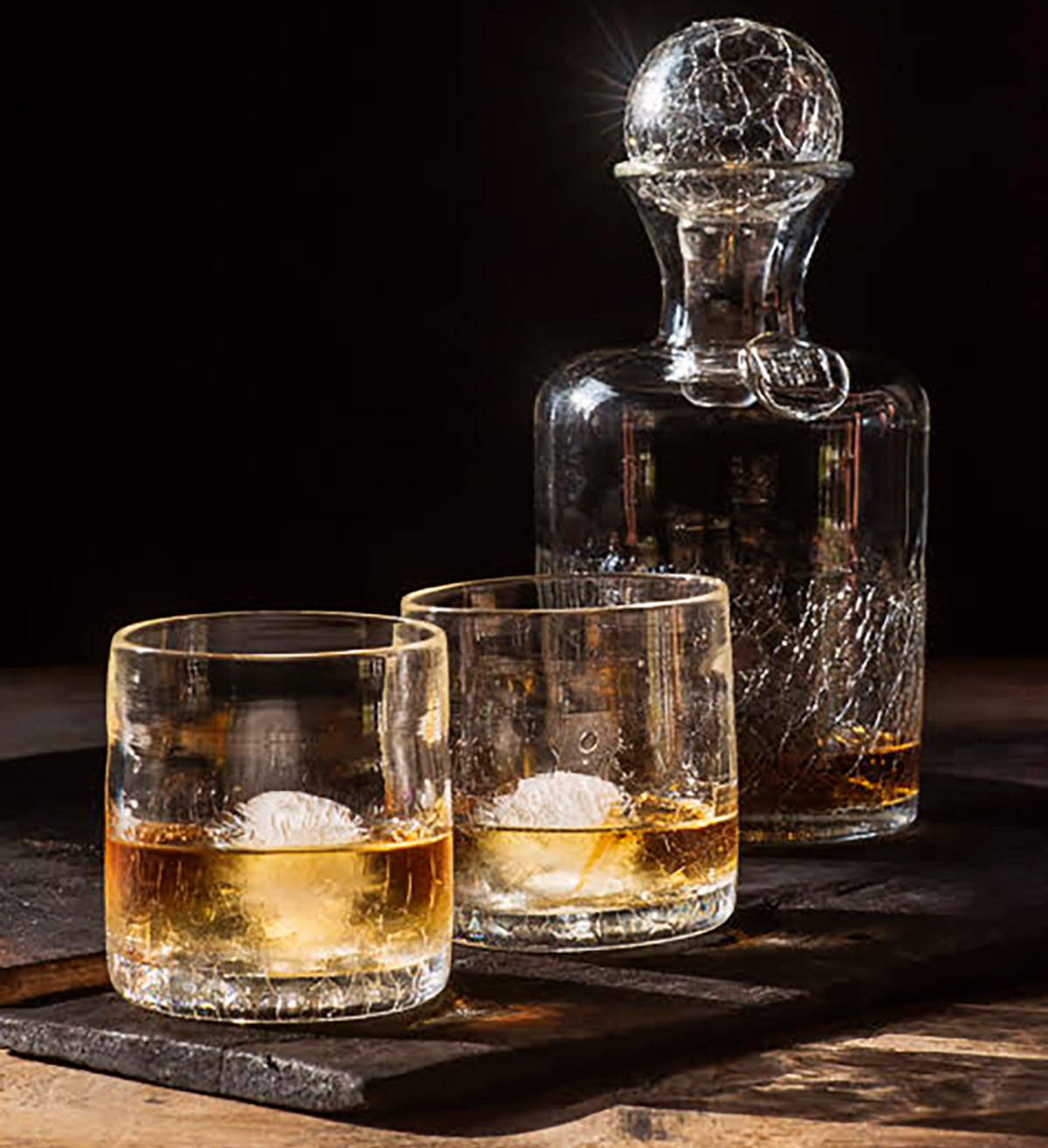 Pour one out from Lexington Glassworks' hand-blown whiskey decanter, each one individually crafted in the company's Asheville, N.C., studio and detailed with an elegant crackle finish that lends an air of sophistication to any home bar cart. Pair with a set of LG's complementary rocks glasses, in the same distinguished style, for a cherished gift. LexingtonGlassworks.com, $280
---
Joule Turbo Sous Vide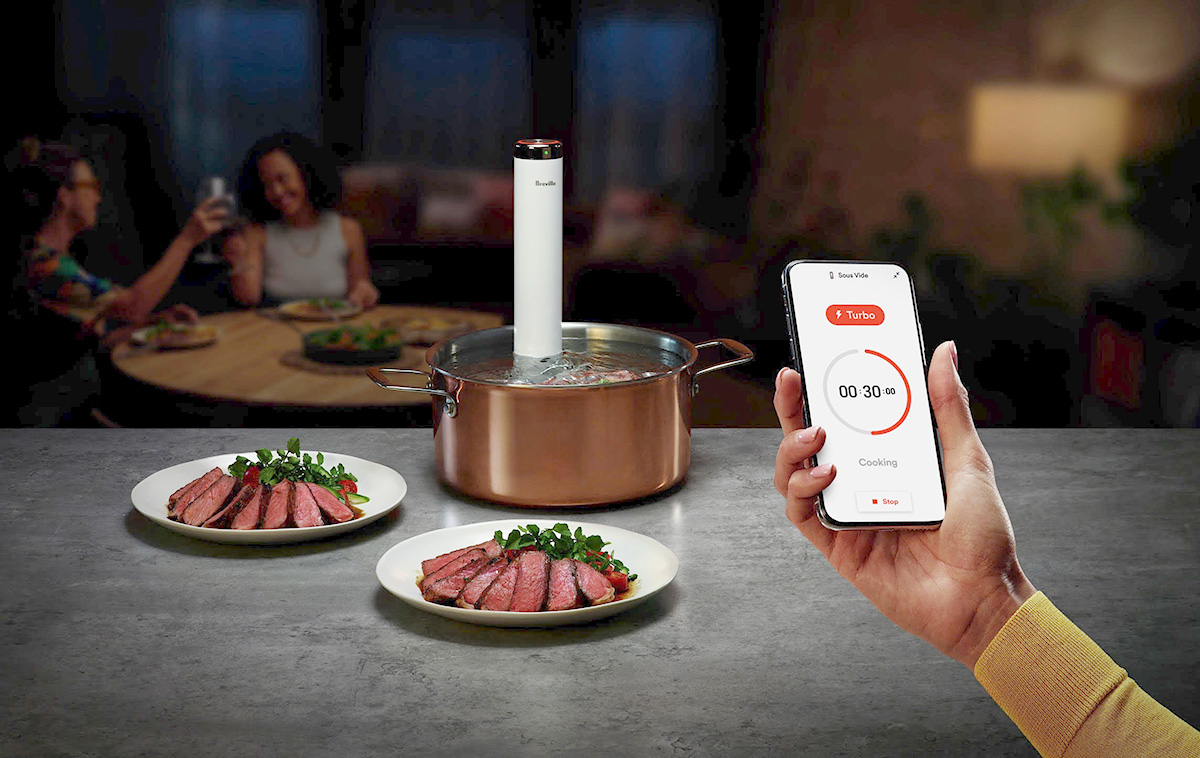 Your fave chefs' autopilot cooking technique hits home countertops in Breville's sleek Joule Turbo Sous Vide stick, which cooks seasoned-and-bagged meats and veggies to a faster-than-ever optimal internal temperature (unattended, no less) before a lickety-split sear and serve results in restaurant-quality dishes deserving of at least a couple Michelin stars for your minimal-mess kitchen. Breville.com, $250
---
Outlines Shower Liner System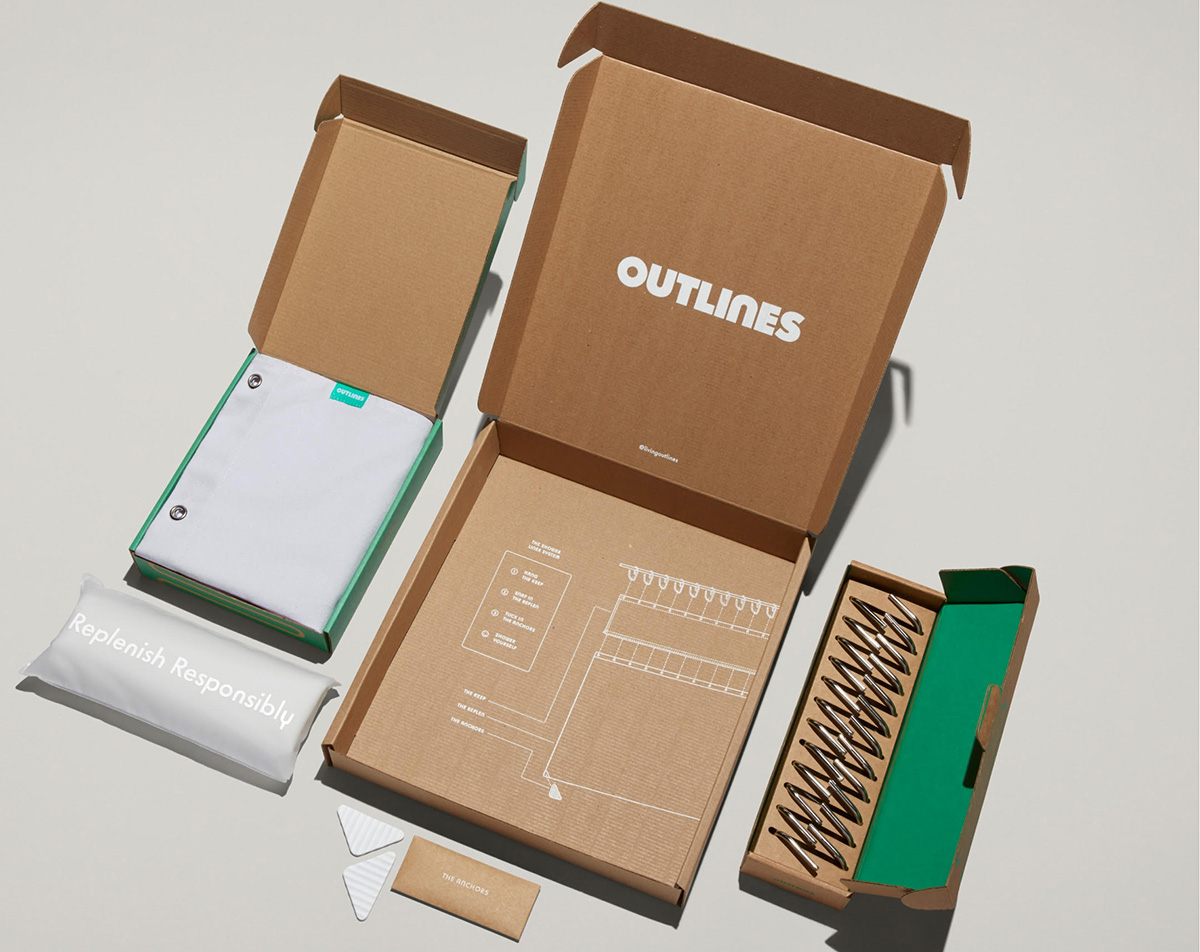 Holiday hosts can practice responsible replenishment amid our planetary plastic-waste crisis when you gift Outlines' thoughtfully designed Shower Liner System that provides users with a machine-washable cotton top piece and fully recyclable bottom to replace when it's time to ditch the grime. Set it and forget it with three-, six- or nine-month auto-deliveries. LivingOutlines.com, $50
---
Barbie Perfume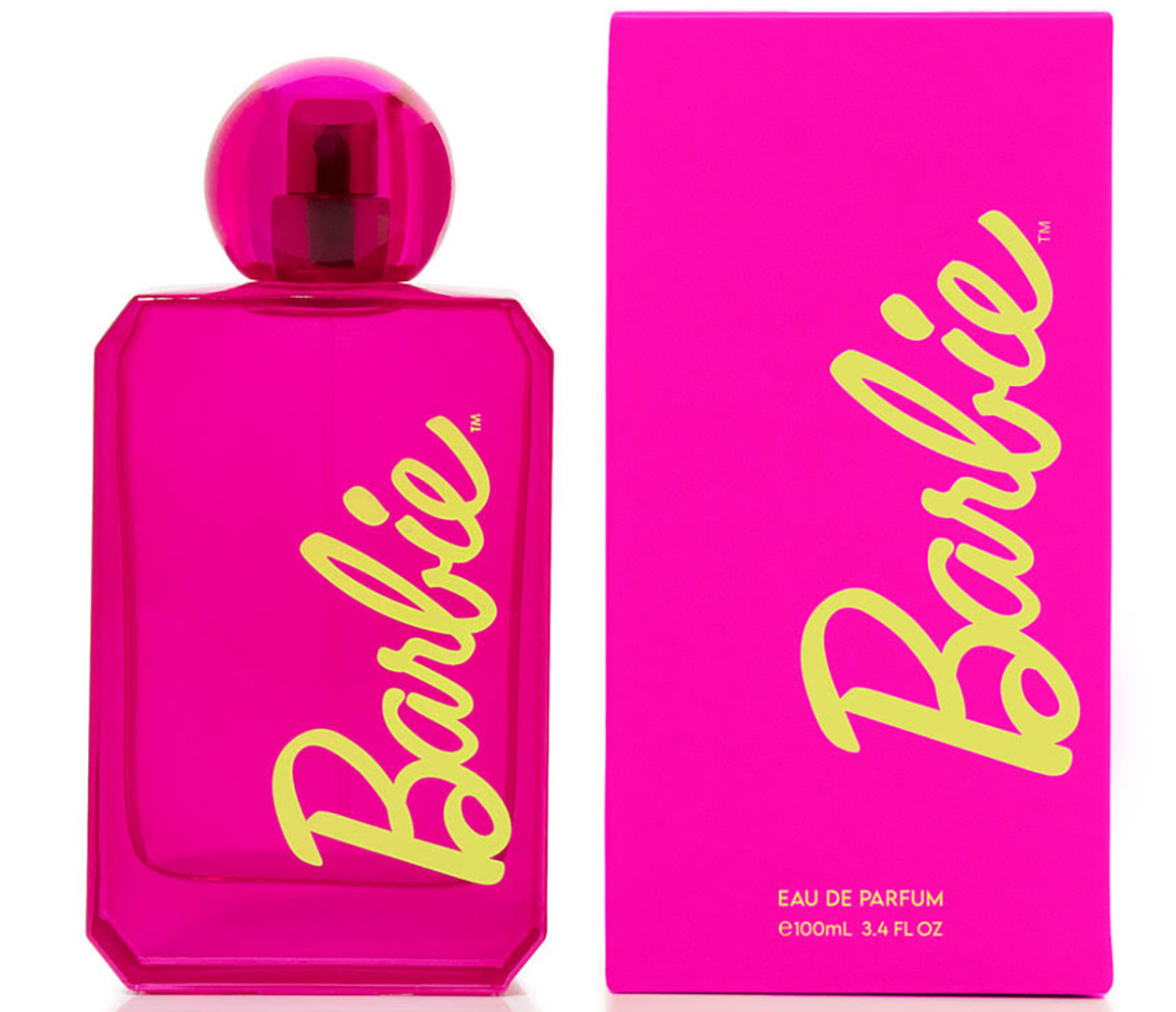 Fight the patriarchy doused in Barbie's sweet-and-fresh fragrance that, from top to bottom, features notes of strawberry nectar and red cherry, peony and pink magnolia, and sandalwood and soft musk for an extraordinary scent that's more than Kenough. DefineMeCreativeStudio.com, $65
---
AiRROBO Pet Grooming Vacuum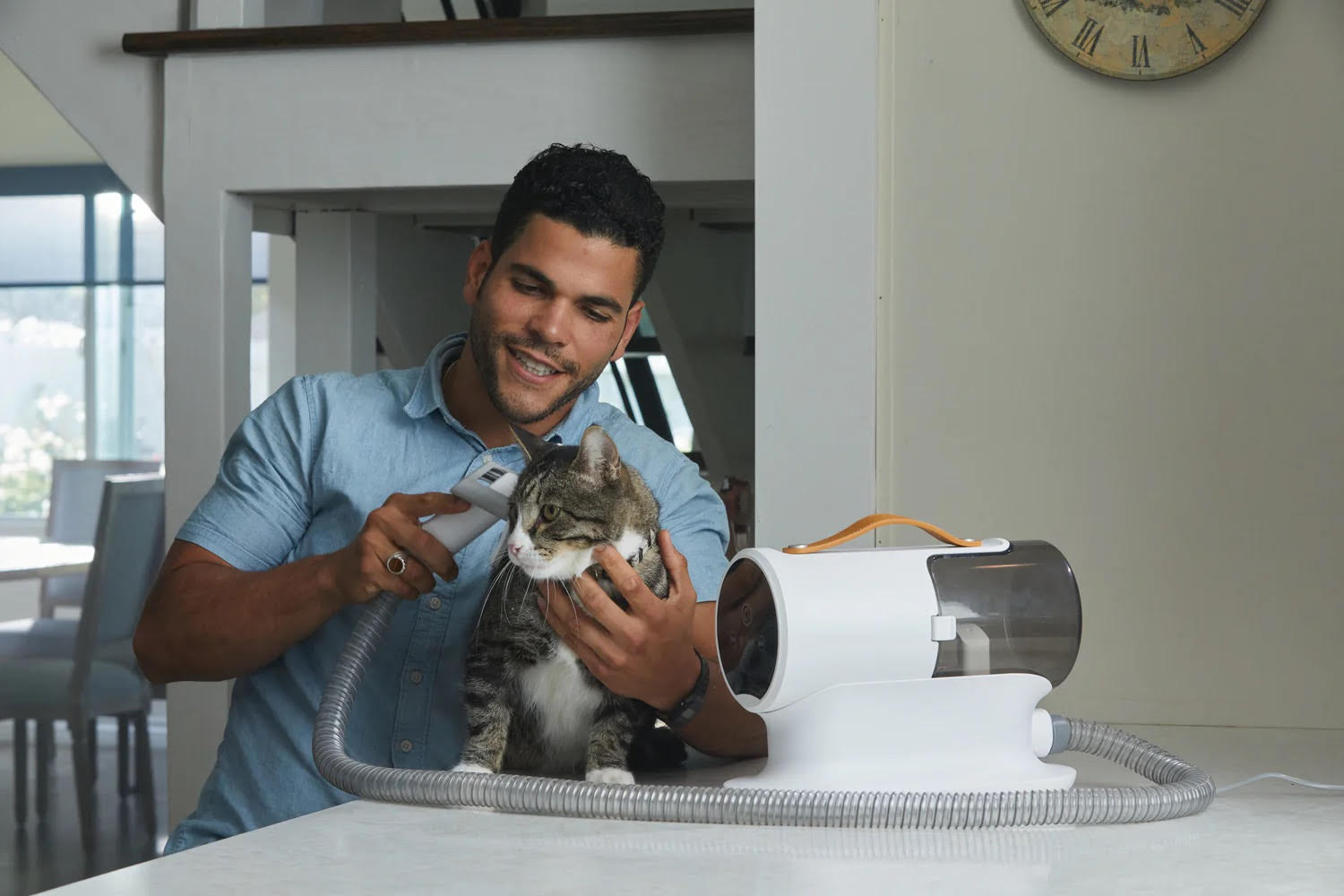 Posh pets enjoy salon-style luxury in the comfort of their homes when treated to a grooming session by the AiRROBO vacuum (think Flowbee for cats and dogs), a five-tool, one-stop solution for keeping furbabies' hair, dander, allergens and mites to a minimum. The portable pamperer includes an electric clipper, crevice and de-shedding tools, and grooming and cleaning brushes housed in a space-saving, HEPA-filtered capsule. US.Air-Robo.com, $110
---
Aura Smart Sleep Mask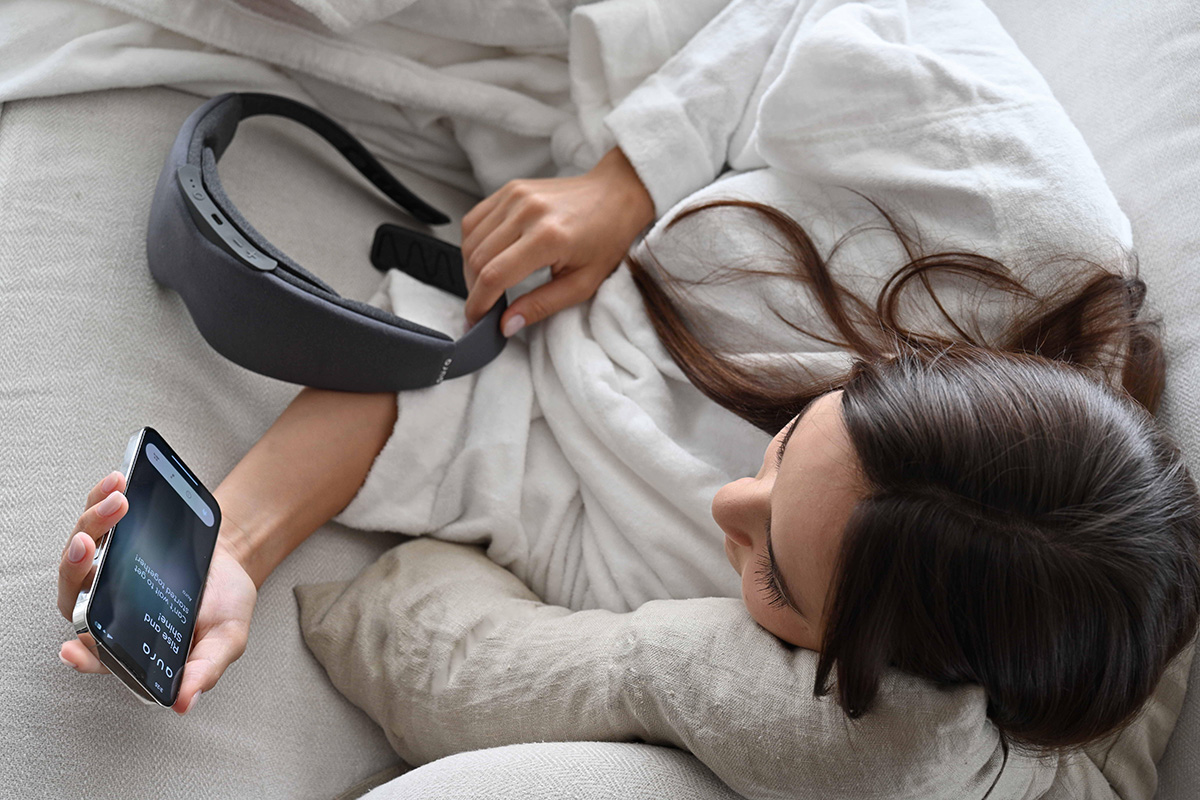 What does the future of total relaxation and deep sleep look like? Blackout darkness and complete serenity in a dream-state sanctuary when you spend your nights in the Aura Smart Sleep Mask with built-in speakers for guided meditation and snooze-inducing ASMR, zero-pressure eye cushioning, and light and sunrise therapy to help you wake rested and refreshed at home and (especially) away. Indiegogo.com, $190
---
Mikey Rox is an award-winning journalist and LGBTQ lifestyle expert whose work has been published in more than 100 outlets across the world. Connect with Mikey on Instagram @mikeyroxtravels.