Cannabis Culture
NYC law limits drug testing for employees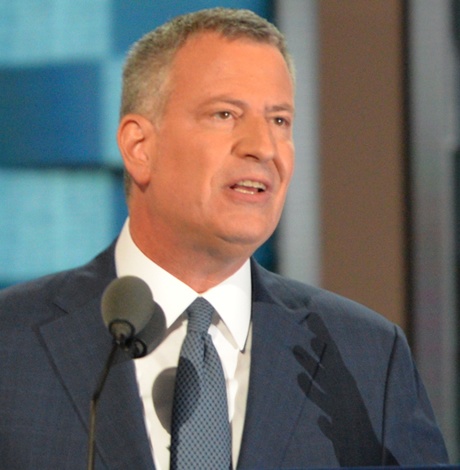 NYC law limits drug testing for employees
NEW YORK — Lawmakers have successfully passed a pair of municipal bills limiting situations where those seeking employment or on probation may be drug tested for past cannabis exposure.
Democratic Mayor Bill de Blasio permitted both bills to become law absent his signature.
Bill No. 1427 states, "The department of probation shall not require individuals to submit to marijuana testing unless a determination is made, based on an individuals' history and circumstances, that abstinence from marijuana is necessary to otherwise lead an otherwise law-abiding life." The new law takes immediate effect.
Bill No. 1445 states, "[I]t shall be an unlawful discriminatory practice for an employer, labor organization, employment agency, or agent thereof to require a prospective employee to submit to testing for the presence of any tetrahydrocannabinols or marijuana in such prospective employee's system as a condition of employment." Exceptions to the new law include those employees seeking certain safety sensitive positions — such as police officers or commercial drivers — or those positions regulated by federal drug testing guidelines. The law takes effect in one year.
Cannabis retailers not linked to elevated crime rates
SEATTLE —The establishment of licensed cannabis retailers is not associated with negative impacts on local crime rates, adolescent use, or home values, according to a literature review published by Leafly.com.
Researchers at the website, in partnership with the Institute for Interdisciplinary Studies at Humboldt State University, identified 42 papers specific to the community impact of cannabis storefronts.
They reported: "Crime near licensed dispensaries has generally stayed flat or decreased, teen cannabis use in legal states has fallen since legalization, and property values near cannabis outlets generally are not affected or, in some cases, experience a greater value increase than comparable properties not near a cannabis outlet. … Despite the fears of those who want to ban cannabis stores, the published research finds that legal retailers are safe, responsible neighbors."
Authors acknowledged that false claims surrounding dispensaries continue to persist despite ample evidence to the contrary. The prevalence of such claims has led to local bans on the establishment of licensed retail facilities in many states. Specifically, in California, 75 percent of localities impose bans on the establishment of cannabis storefronts, while 65 percent of cities and counties in Colorado impose similar prohibitions.
Licensed medical cannabis sales begin in Arkansas
LITTLE ROCK, Ark. — Qualified patients now have limited access to medical cannabis products, after the state's first licensed dispensaries began making sales last week. Voters initially approved medical cannabis access by passing a statewide initiative in November 2016.
Under the law, qualified patients may obtain both herbal preparations of cannabis and infused cannabis products from state-licensed dispensaries. Products must be derived from plants harvested by one of five state-licensed cultivators. To date, only one cultivator is operational. Two additional cultivators are expecting to harvest their initial crops this summer.
Nearly 12,000 patients are licensed in the state to participate in the medical cannabis access program.
Arkansas is one of 33 states that legally permit medical cannabis access.
N.J. lawmakers may put legalization before voters
TRENTON, N.J. — The Senate President indicated last week that lawmakers will likely let voters decide in 2020 on whether to legalize the adult use of marijuana.
Sen. Sweeney acknowledged last week that lawmakers are at an impasse regarding pending legislation to tax and regulate the adult use marijuana market. As a result, he says that they will likely place an initiative question before voters next November.
Assembly and Senate lawmakers were initially expected to decide on the issue in March. However, plans for a Senate floor vote were pulled after it became apparent that the measure lacked majority support in the legislature's upper house.
Lawmakers are still anticipated to move forward with votes later this year on legislative efforts to greatly expand the state's medical cannabis access program and to facilitate the expungement of past, low-level cannabis convictions.
According to a February poll conducted by Monmouth University, 62 percent of New Jerseyans believe that the possession and use of marijuana should be legal, and 74 percent support the expungement of past marijuana convictions.  
Cannabis Culture news in the Blade is provided in partnership with NORML. For more information, visit norml.org.
President's Emergency Plan for AIDS Relief marks year 20
Achievements PEPFAR have been remarkable, well-documented by outside evaluators, and hugely applauded throughout the advocacy community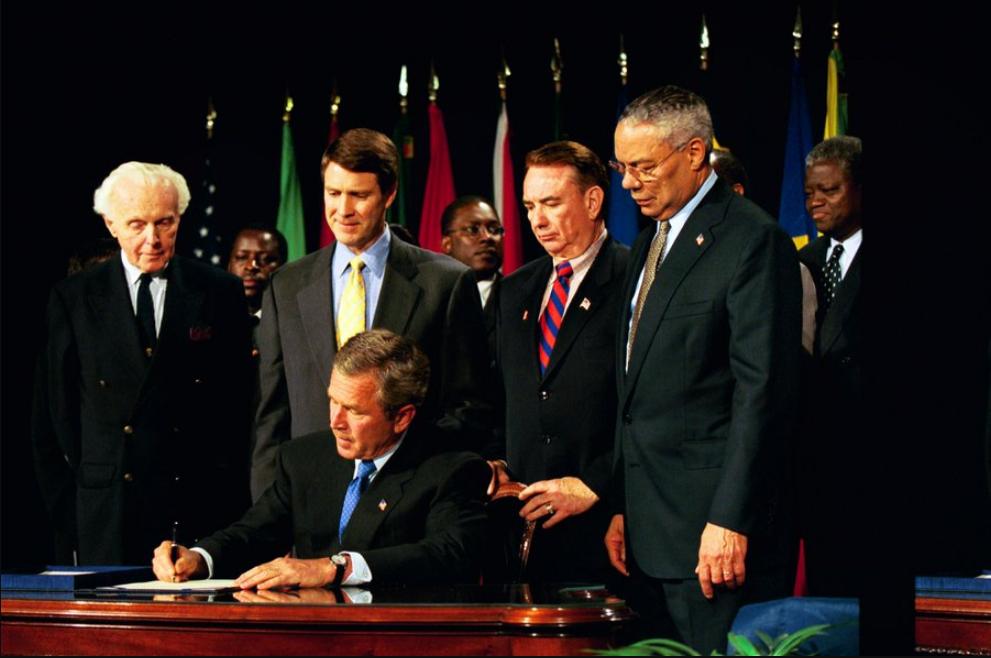 WASHINGTON – The President's Emergency Plan for AIDS Relief (PEPFAR) marks its twenty year anniversary today, marking the largest commitment by any nation to address a single disease in the world.
The initiative which was personally led and launched by former President George W. Bush in 2003, its funding has totaled more than $110 billion to date, including funding for the Global Fund to Fight AIDS, Tuberculosis and Malaria (Global Fund), to which the U.S. government is the largest donor.
PEPFAR is credited with saving millions of lives and helping to change the trajectory of the global HIV epidemic. The White House today released a statement by President Joe Biden marking the 20th Anniversary:
Twenty years ago today, President George W. Bush declared that preventing and treating HIV/AIDS was a foreign policy priority of the United States. At a time when nearly 30 million people were HIV positive, but very few were receiving life-saving medicines, the President's Emergency Plan for AIDS Relief (PEPFAR) transformed the global AIDS response and laid a marker for America's commitment to countries that were impacted the hardest by the AIDS epidemic. Helping lead the bipartisan effort in Congress to authorize PEPFAR is among my proudest achievements from my time in the Senate. To this day, PEPFAR remains a powerful example of America's unmatched ability to drive progress and make life better for people around the world.

Since 2003, PEPFAR has saved more than 25 million lives and dramatically improved health outcomes in more than 55 partner countries. AIDS-related deaths have declined by 68 percent since their peak in 2004, and new HIV infections are down 42 percent. PEPFAR investments have ensured that 5.5 million babies have been born HIV-free. And two decades of investment in partner nations' health systems played a critical role in countries' ability to respond to other health crises such as COVID-19, Mpox, and Ebola.

Today, PEPFAR continues to support 20.1 million people around the world with HIV/AIDS treatment, and my Administration is committed to continuing to lead the global HIV/AIDS response. We will build on our decades of progress to reach the Sustainable Development Goal of ending AIDS by 2030, work to eliminate the stigma and inequities that keep people from accessing care, and keep the voices of people living with HIV/AIDS at the center of our response. I look forward to working with Congress on PEPFAR's reauthorization this year.
PEPFAR is overseen by the U.S. Global AIDS Coordinator, who is appointed by the President, confirmed by the Senate, and reports directly to the Secretary of State, as established through PEPFAR's authorizing legislation.
PEPFAR's original authorization established new structures and authorities, consolidating all U.S. bilateral and multilateral activities and funding for global HIV/AIDS. Several U.S. agencies, host country governments, and other organizations are involved in implementation.
Dr. John Nkengasong, the current coordinator was sworn in on June 13, 2022, and holds the rank of Ambassador leading the Office of the Global AIDS Coordinator (OGAC) at the U.S. Department of State.
Twenty years ago this month, President George W. Bush announced #PEPFAR during his State of the Union address. Since then, the U.S. government has invested $100B+ in the global HIV/AIDS response through PEPFAR, saving 25M lives & bringing us closer to #EndAIDS2030. #PEPFAR20 pic.twitter.com/SMAOHWPZ03

— PEPFAR (@PEPFAR) January 11, 2023
Nobel Prize winning scientist Harold Varmus, who served as Director of the National Institutes of Health (NIH) from 1993 to 1999 and currently the Lewis Thomas University Professor of Medicine at Weill Cornell Medicine in New York City, wrote in an article honoring World Aids Day 2013:
[…] "the PEPFAR story must begin with George W. Bush and his wife, Laura, and their interests in AIDS, Africa, and what Bush termed "compassionate conservatism." According to his 2010 memoir, Decision Points, the two of them developed a serious interest in improving the fate of the people of Africa after reading Alex Haley's Roots and visiting The Gambia in 1990.3 In 1998, while pondering a run for the U.S. presidency, he discussed Africa with Condoleezza Rice, his future secretary of state; she said that, if elected, working more closely with countries on that continent should be a significant part of his foreign policy. She also told him that HIV/AIDS was a central problem in Africa but that the United States was spending only $500 million per year on global AIDS, with the money spread across six federal agencies, without a clear strategy for curbing the epidemic."
Key Facts (As provided by Kaiser Health & Family Foundation)
Although the U.S. has been involved in efforts to address the global AIDS crisis since the mid-1980s, the creation of the President's Emergency Plan for AIDS Relief (PEPFAR) in 2003 marked a significant increase in funding and attention to the epidemic.
PEPFAR is the largest commitment by any nation to address a single disease in the world; to date, its funding has totaled more than $110 billion, including funding for the Global Fund to Fight AIDS, Tuberculosis and Malaria (Global Fund), to which the U.S. government is the largest donor. PEPFAR is credited with saving millions of lives and helping to change the trajectory of the global HIV epidemic.
U.S. funding for PEPFAR grew from $2.2 billion in FY 2004 to $7.0 billion in FY 2022; FY 2022 funding includes $5.4 billion provided for bilateral HIV efforts and $1.6 billion for multilateral efforts ($50 million for UNAIDS and $1.56 billion for the Global Fund).
As the COVID-19 pandemic continues to have profound effects across the world, PEPFAR has acted to respond to COVID-19 in countries that receive support in order to minimize HIV service disruptions and leverage the program's capabilities to address COVID-19 more broadly.
Looking ahead, PEPFAR faces several issues and challenges, including how best to: address the short- and long-term impacts of COVID-19 on PEPFAR and the HIV response; accelerate progress toward epidemic control in the context of flat funding; support and strengthen community-led responses and the sustainability of HIV programs; define its role in global health security and broader health systems strengthening efforts; and continue to coordinate with other key players in the HIV ecosystem, including the Global Fund.
Key Activities and Results (As provided by Kaiser Health & Family Foundation)
PEPFAR activities focus on expanding access to HIV prevention, treatment, and care interventions. These include provision of antiretroviral treatment, pre-exposure prophylaxis, voluntary male circumcision, condoms, and other commodities related to HIV services. In addition, PEPFAR has launched specific initiatives in key strategic areas. For example, in 2015, PEPFAR launched DREAMS, a public-private partnership that aims to reduce HIV infections in adolescent girls and young women.
The latest results reported by PEPFAR indicate that it has:
supported testing services for 63.4 million people in FY 2021;
prevented 2.8 million babies from being born with HIV, who would have otherwise been infected;
provided care for more than 7.1 million orphans and vulnerable children (OVC);
supported training for nearly 300,000 new health care workers; and
supported antiretroviral treatment for 18.96 million people.
In the 15 countries implementing the DREAMS initiative, new diagnoses among adolescent girls and young women have declined with most DREAMS areas (96%) experiencing declines greater than 25% and nearly two-thirds with declines greater than 40%.
The achievements of the PEPFAR program have been remarkable, well-documented by outside evaluators, and hugely applauded throughout the advocacy community and the developing world. In general, milestones have been met, the program has been enlarged (for instance, to include some research on implementation of medical assistance), the roster of PEPFAR countries has grown and spending plans have not been exceeded.