Cannabis Culture
Schumer, Jeffries to introduce marijuana reform legislation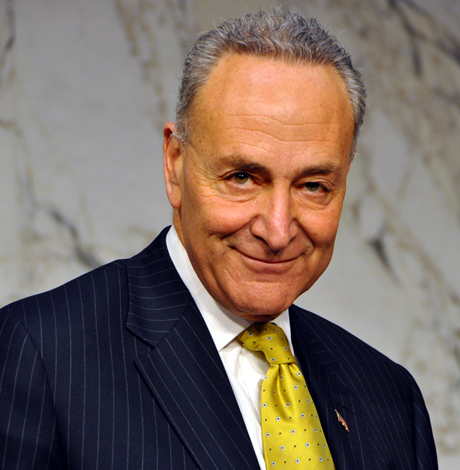 Schumer, Jeffries to introduce marijuana reform legislation
Senate Democratic Leader Chuck Schumer and House Democratic Caucus Chair Hakeem Jeffries announced their intentions to introduce legislation known as the Marijuana Freedom and Opportunity Act, to remove marijuana from the Controlled Substances Act (CSA), thus ending the nearly century-long federal policy of criminalization and prohibition.
NORML Political Director Justin Strekal said, "The Marijuana Freedom and Opportunity Act is comprehensive legislation that would end our nation's failed 80-year prohibition of marijuana and allow states to implement reforms free from the threat of federal interference.
"This bill is part of the continued shift of Democratic Party leadership. At a time when 68 percent of Americans support marijuana legalization, including outright majorities of Democrats (77 percent), Independents (62 percent), and Republicans (57 percent), it is time for ending federal prohibition to become a truly bipartisan issue in the eyes of voters."
According to the most recent FBI Uniform Crime Report, police made 659,700 arrests for marijuana-related violations in 2017. That total is more than 21 percent higher than the total number of persons arrests for the commission of violent crimes (518,617) in 2017. Of those arrested for marijuana crimes, just under 91 percent (599,000) were arrested for marijuana possession offenses, a slight increase over the previous year's annual totals. Total marijuana arrests in 2017 increased for the second straight year, after having fallen for nearly a decade.
Thirty-three states, Washington, D.C. and the U.S. territories of Guam and Puerto Rico have enacted legislation specific to the physician-authorized use of cannabis. Moreover, an estimated 73 million Americans now reside in the 10 states where anyone over the age of 21 may possess cannabis legally. An additional 13 states have passed laws specific to the possession of cannabidiol (CBD) oil for therapeutic purposes.
Sixty-eight percent of registered voters "support the legalization of marijuana," according to 2018 national polling data compiled by the Center for American Progress. The percentage is the highest level of support for legalization ever reported in a nationwide, scientific poll.
A 2019 report estimates that more than 211,000 Americans are now working full-time in the cannabis industry. Tax revenues from states like Colorado, Oregon, and Washington now exceed initial projections.
Australian health professionals support medical cannabis: study
BRISBANE, Australia — The majority of health professionals, including doctors, nurses, and pharmacists, express support the use of medical cannabis in clinical practice, according to a systematic review of the relevant literature published in the journal PLOS One.
An international team of investigators reviewed over 100 studies assessing health professionals' opinions with regard to medical cannabis.
Authors identified growing support for marijuana therapy in the more recently published literature. They concluded: "[H]ealth professionals [are] relatively supportive of the use of medicinal cannabis in clinical practice. This notion was consistent across the three predominant professional populations of medicine, pharmacy, and nursing."
Under federal law the cannabis plant is defined as a schedule I controlled substance with "no currently accepted use in treatment in the United States."
N. Dakota guv signs penalty reduction law
BISMARCK, N.D — Republican Gov. Doug Burgum signed legislation into law reducing marijuana possession penalties.
House Bill 1050 reclassifies the possession of up to one-half ounce (14.175 grams) of cannabis and/or the personal possession of marijuana-related paraphernalia for a first-time offender from a criminal misdemeanor, punishable by up to 30 days in jail, to a criminal infraction punishable by a fine but no possibility of jail time. Those charged with subsequent infractions over the course of a calendar year may face the possibility of misdemeanor charges.
In 2016, North Dakota ranked sixth in the nation in per capita marijuana possession arrests.
Separate provisions in the measure reduce penalties for the possession of up to 500 grams of cannabis from a felony, punishable by up to five years in prison, to a class B misdemeanor. Penalties for the possession of greater amounts are amended from a felony to a Class A misdemeanor.
The new penalties will take effect on Aug. 1, 2019.  
Cannabis Culture news in the Blade is provided in partnership with NORML. For more information, visit norml.org.
Cannabis Culture
Two-thirds of Latinos back legalizing marijuana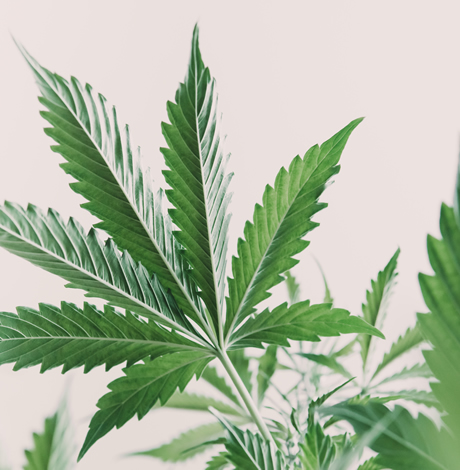 Two-thirds of Latinos back legalizing marijuana
SANTA MONICA, Calif. — More than two in three U.S. Hispanic adults support legalizing marijuana, according to nationwide polling data compiled by the digital media firm H Code.
Pollsters surveyed a nationally representative sample of over 1,300 English- and Spanish-speaking U.S. Hispanic respondents. Sixty-eight percent of those polled said that they are favor of legalizing marijuana in the United States.
That percentage is consistent with other nationwide polls of U.S. adults, such as those here, here, and here, finding that two-thirds of respondents believe that the adult use of cannabis ought to be legal. By contrast, prior polls of Hispanic-only voters had often reported that Latinos were less likely than the general population to express support for legalizing cannabis.
Smoking cannabis is most popular method of ingestion
SEATTLE — Adults who consume cannabis are most likely to smoke it, according to data compiled by the U.S. Centers for Disease Control (CDC) and published in the journal Drug and Alcohol Dependence.
Researchers analyzed data from over 6,100 adult cannabis consumers in 12 states. Ninety-one percent of respondents acknowledging having smoked herbal cannabis, with 59 percent reporting that inhalation "was their only mode of marijuana use." By contrast, only 25 percent of respondents reported having ever used cannabis-infused edible products, and only 20 percent reported ever having vaporized cannabis. Five percent of subjects reported exclusively consuming marijuana edibles, and two percent said that they only vaped cannabis.
The data is consistent with prior studies, such as those here and here, showing that the majority of people who self-report consuming cannabis do so by methods that involve smoking the substance.
Medical cannabis is Maine's 3rd largest economic market
AUGUSTA, Maine — Patients purchased an estimated $112 million worth of medical cannabis-related products in 2019, according to newly released Maine tax data.
The annual revenues related to medical cannabis are more than the total revenues generated by the sales of blueberries, maple syrup, apples, herring, and oysters combined. Only the state's lobster industry and potato industry bring in more annual revenue.
Some three-quarters of the revenue generated from medical cannabis (85.3 million) came from sales by caregivers to patients. Although the state's medical cannabis access program has been operational for some two decades, Maine officials only began tracking caregiver-related tax revenue in February of 2019.
Licensed retail adult-use marijuana sales are anticipated to begin in June.
Cannabis Culture news in the Blade is provided in partnership with NORML. Visit norml.org for more information.