Cannabis Culture
Federal marijuana prosecutions declining: report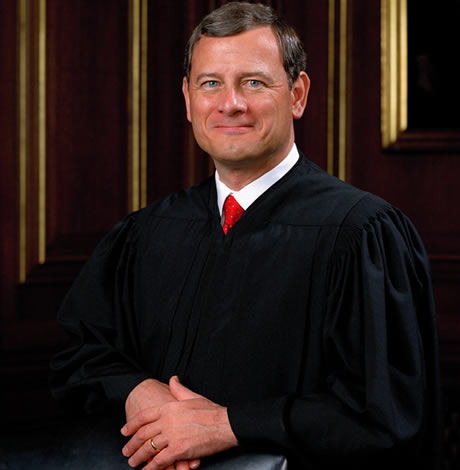 Federal marijuana prosecutions declining: report
Federal prosecutions for marijuana-related crimes fell significantly from 2018 to 2019, according to a recently released report from Supreme Court Chief Justice John Roberts.
The 2019 end-of-year report finds that the number of federal defendants charged with cannabis-associated crimes declined by 28 percent from Sept. 30, 2018 to Sept. 30, 2019. By contrast, total filings for drug crimes increased five percent over the same time period, totaling over 83,000 cases in 2019.
Separate data compiled by the U.S. Drug Enforcement Administration in July reported a decline in DEA-led marijuana seizures in 2018, but also showed an uptick in DEA-related arrests for marijuana violations. State-level arrests for marijuana violations have increased year-over-year since 2016, according to annual data reported by the U.S. Federal Bureau of Investigation.
HIV patients see neuroprotection from cannabis
SAN DIEGO — A history of cannabis use among people living with HIV is associated with a lower likelihood of neurocognitive decline, according to data published in the Journal of Acquired Immunity Deficiency Syndrome.
Researchers at the University of California, San Diego assessed the association between cannabis use, neurocognitive impairment, and verbal and learning performance in patients with HIV and non-using controls.
Investigators reported that HIV patients who used cannabis were significantly less likely to experience neurocognitive impairment as compared to those patients who had no history of marijuana exposure.
They concluded: "Our findings present evidence that cannabis exposure was associated with lower odds of NCI (neurocognitive impairment) in the context of HIV. … Our results are consistent with the idea that under some circumstances, cannabis might be neuroprotective."
Cannabis aids sleep in pain patients: study
HAIFA, Israel — The use of plant-derived cannabis is associated with improved sleep among older patients with chronic pain, according to data published in the journal BMJ Supportive & Palliative Care.
A team of Israeli investigators examined the association between sleep problems and cannabis use in older (50+ years of age) chronic pain patients. A total of 128 patients were enrolled in the study. Of them, 66 used medical cannabis for at least one-year. Sixty-two were non-users.
Researchers reported that cannabis use was associated with an overall "positive effect on maintaining sleep throughout the night."
They concluded: "This study is among the first to test the link between whole plant MC (medical cannabis) use and sleep quality. … Our findings showed that MC patients were less likely to report problems with staying asleep compared with non-MC patients, independently of potential confounders. … This suggests that MC may have a sleep-promoting characteristic in terms of minimizing awakenings during the night. … These findings may have large public health impacts considering the aging of the population, the relatively high prevalence of sleep problems in this population along with increasing use of MC."
Cannabis Culture news in the Blade is provided in partnership with NORML. For more information, visit norml.org.
Cannabis Culture
Two-thirds of Latinos back legalizing marijuana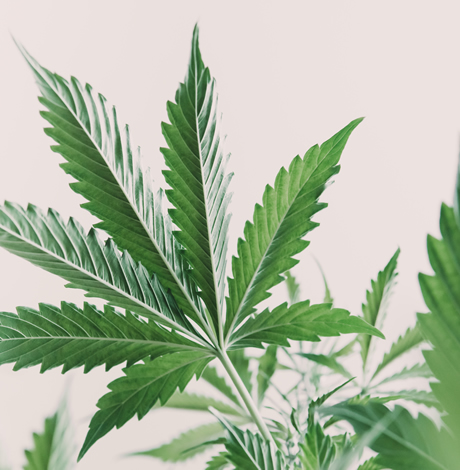 Two-thirds of Latinos back legalizing marijuana
SANTA MONICA, Calif. — More than two in three U.S. Hispanic adults support legalizing marijuana, according to nationwide polling data compiled by the digital media firm H Code.
Pollsters surveyed a nationally representative sample of over 1,300 English- and Spanish-speaking U.S. Hispanic respondents. Sixty-eight percent of those polled said that they are favor of legalizing marijuana in the United States.
That percentage is consistent with other nationwide polls of U.S. adults, such as those here, here, and here, finding that two-thirds of respondents believe that the adult use of cannabis ought to be legal. By contrast, prior polls of Hispanic-only voters had often reported that Latinos were less likely than the general population to express support for legalizing cannabis.
Smoking cannabis is most popular method of ingestion
SEATTLE — Adults who consume cannabis are most likely to smoke it, according to data compiled by the U.S. Centers for Disease Control (CDC) and published in the journal Drug and Alcohol Dependence.
Researchers analyzed data from over 6,100 adult cannabis consumers in 12 states. Ninety-one percent of respondents acknowledging having smoked herbal cannabis, with 59 percent reporting that inhalation "was their only mode of marijuana use." By contrast, only 25 percent of respondents reported having ever used cannabis-infused edible products, and only 20 percent reported ever having vaporized cannabis. Five percent of subjects reported exclusively consuming marijuana edibles, and two percent said that they only vaped cannabis.
The data is consistent with prior studies, such as those here and here, showing that the majority of people who self-report consuming cannabis do so by methods that involve smoking the substance.
Medical cannabis is Maine's 3rd largest economic market
AUGUSTA, Maine — Patients purchased an estimated $112 million worth of medical cannabis-related products in 2019, according to newly released Maine tax data.
The annual revenues related to medical cannabis are more than the total revenues generated by the sales of blueberries, maple syrup, apples, herring, and oysters combined. Only the state's lobster industry and potato industry bring in more annual revenue.
Some three-quarters of the revenue generated from medical cannabis (85.3 million) came from sales by caregivers to patients. Although the state's medical cannabis access program has been operational for some two decades, Maine officials only began tracking caregiver-related tax revenue in February of 2019.
Licensed retail adult-use marijuana sales are anticipated to begin in June.
Cannabis Culture news in the Blade is provided in partnership with NORML. Visit norml.org for more information.