Cannabis Culture
House committee advances marijuana bill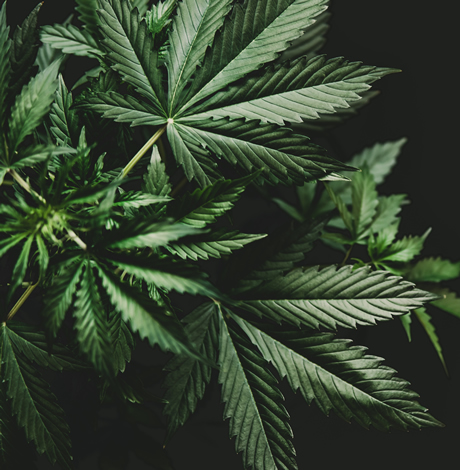 House committee advances marijuana bill
The House Small Business Committee is waiving jurisdiction over the Marijuana Opportunity, Reinvestment, and Expungement (MORE) Act (HR 3884), making it the second House committee in the 116th Congress to advance legislation to end federal marijuana prohibition.
"With this action, the MORE Act is one step closer to becoming the first bill to end cannabis prohibition to pass the House of Representatives," said NORML Political Director Justin Strekal. "Never have we been closer to ending federal marijuana criminalization. Thanks to the work of the Small Business Committee and Chairwoman Velazquez, the emerging legal cannabis industry will ultimately become more inclusive to small businesses and entrepreneurs."
The MORE Act would remove marijuana from the Controlled Substances Act and incentivize states to facilitate the expungement of criminal records related to low-level marijuana offenses, among other changes. The bill passed in the Judiciary Committee on November 20th with a bipartisan vote of 24 to 10.
Youth survey shows little change in cannabis use
ANN ARBOR, Mich. — Annual survey data finds that self-reported marijuana use by young people has remained stable since 2012 when the first two states enacted adult-use cannabis legalization.
According to the Monitoring the Future report published in 2019, the percentage of young people reporting lifetime cannabis use, annual use, and use within the past 30 days has changed little since 2012 and remains well below 1999 levels. However, among those adolescents who report using cannabis, a greater percentage than ever before are vaping it.
Teens' self-reported use of alcohol and several other controlled substances continues to be at record or near-record lows.
By contrast, the percentage of 8th and 10th graders nationwide reporting having consumed cannabis daily has risen since 2012, particularly among 10th graders.
In July, an assessment of data compiled by the Youth Behavior Risk Survey reported that there has been an overall decline in self-reported marijuana use by young people residing in states that have regulated the substance for either medical or recreational purposes.
Adult-use marijuana laws associated with less binge drinking
CORVALLIS, Ore. — The enactment of adult-use cannabis access laws is associated with decreasing rates of binge drinking by college students ages 21 or older, according to data published in the journal Addictive Behaviors.
Researchers affiliated with Oregon State University compared self-reported drug and alcohol use among nearly one million college students over ten years (2008 to 2018). They reported that binge drinking prevalence among those between the ages of 21 and 26 fell by ten percent in jurisdictions where adult-use cannabis access was regulated as compared to other states. Investigators reported no increase in the use of any controlled substances other than marijuana, except for the use of sedatives by those under the age of 21.
Authors concluded: "[F]or students ages 21 years and over, binge drinking decreased following RML (recreational marijuana legalization). … We speculate that legalizing recreational marijuana use may temper this [increased alcohol use by minors after they reach the legal drinking age] effect, such that college students over the age of 21 who otherwise would have engaged in binge drinking continue using marijuana instead. … [A] substitution effect of RML on college students' binge drinking could have important public health implications."
Cannabis Culture news in the Blade is provided in partnership with NORML. Visit norml.org for more information.
Cannabis Culture
Two-thirds of Latinos back legalizing marijuana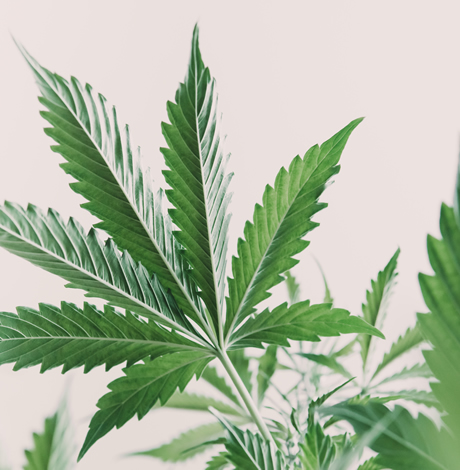 Two-thirds of Latinos back legalizing marijuana
SANTA MONICA, Calif. — More than two in three U.S. Hispanic adults support legalizing marijuana, according to nationwide polling data compiled by the digital media firm H Code.
Pollsters surveyed a nationally representative sample of over 1,300 English- and Spanish-speaking U.S. Hispanic respondents. Sixty-eight percent of those polled said that they are favor of legalizing marijuana in the United States.
That percentage is consistent with other nationwide polls of U.S. adults, such as those here, here, and here, finding that two-thirds of respondents believe that the adult use of cannabis ought to be legal. By contrast, prior polls of Hispanic-only voters had often reported that Latinos were less likely than the general population to express support for legalizing cannabis.
Smoking cannabis is most popular method of ingestion
SEATTLE — Adults who consume cannabis are most likely to smoke it, according to data compiled by the U.S. Centers for Disease Control (CDC) and published in the journal Drug and Alcohol Dependence.
Researchers analyzed data from over 6,100 adult cannabis consumers in 12 states. Ninety-one percent of respondents acknowledging having smoked herbal cannabis, with 59 percent reporting that inhalation "was their only mode of marijuana use." By contrast, only 25 percent of respondents reported having ever used cannabis-infused edible products, and only 20 percent reported ever having vaporized cannabis. Five percent of subjects reported exclusively consuming marijuana edibles, and two percent said that they only vaped cannabis.
The data is consistent with prior studies, such as those here and here, showing that the majority of people who self-report consuming cannabis do so by methods that involve smoking the substance.
Medical cannabis is Maine's 3rd largest economic market
AUGUSTA, Maine — Patients purchased an estimated $112 million worth of medical cannabis-related products in 2019, according to newly released Maine tax data.
The annual revenues related to medical cannabis are more than the total revenues generated by the sales of blueberries, maple syrup, apples, herring, and oysters combined. Only the state's lobster industry and potato industry bring in more annual revenue.
Some three-quarters of the revenue generated from medical cannabis (85.3 million) came from sales by caregivers to patients. Although the state's medical cannabis access program has been operational for some two decades, Maine officials only began tracking caregiver-related tax revenue in February of 2019.
Licensed retail adult-use marijuana sales are anticipated to begin in June.
Cannabis Culture news in the Blade is provided in partnership with NORML. Visit norml.org for more information.