Cannabis Culture
12 percent of adults smoke marijuana: Gallup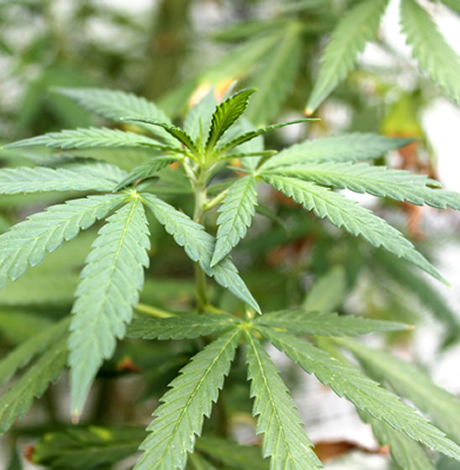 12 percent of adults smoke marijuana: Gallup
Twelve percent of U.S. adults self-identify as cannabis consumers, according to survey data compiled by Gallup.
According to the poll, men (15 percent) were more likely than women (nine percent) to acknowledge "smoking marijuana." Those between the ages of 18 to 29 were most likely to use cannabis (22 percent). Those self-identifying as "white" were more likely to admit using cannabis than were those who identified as non-white (14 percent versus nine percent).
Cannabis use was least likely to be reported by respondents over the age of 65 (three percent), those identifying politically as "conservatives" (four percent), and those residing in the southern region of the United States (seven percent)."
Despite changes in the legal status of marijuana in several states, the Gallup poll reports that there has been little change in nationwide marijuana use patterns since 2015.
No association between marijuana, heart disease: study
CHARLESTON, S.C. — Marijuana smoking is not associated with an elevated risk of coronary artery disease (CAD aka heart disease) in young to middle age adults, according to data published in the journal PLOS One.
A team of investigators affiliated with the Medical University of South Carolina and the University of Texas assessed the relationship between CAD and self-reported cannabis use in 1,420 subjects. Participants in the study were all between the ages of 18 and 50, had experienced chest pain, and underwent a coronary CT angiography.
Researchers reported that subjects with a history of cannabis use were less likely to show evidence of CAD as compared to subjects with no cannabis exposure. Marijuana using subjects also tended to be younger and were less likely to suffer from either hypertension or diabetes.
"The results demonstrate a relatively low frequency of CAD in a younger, marijuana-using patient subgroup," authors concluded.
Their findings are similar to those of a longitudinal trial which found, "Neither cumulative lifetime nor recent use of marijuana is associated with the incidence of CVD (cardiovascular disease) in middle age."
Australia decriminalizes cannabis possession in capital
CANBERRA, Australia — Activities involving the personal possession and/or cultivation of cannabis in private are no longer subject to either criminal or civil penalties in the Australian Capital Territory, in accordance with legislation that took effect last week.
Under the new law, those age 18 or older may possess up to 50 grams of cannabis and cultivate up to four plants per household without penalty. The use of marijuana in public remains prohibited.
The ACT's policy conflicts with Australian federal law, which defines cannabis-related activities as criminal offenses. Between 2017 and 2018, Australian police made over 72,000 marijuana-related arrests – 92 percent of which were for personal possession.
The ACT is the first Australian territory to eliminate penalties specific to marijuana possession.
Cannabis Culture news in the Blade is provided in partnership with NORML. Visit norml.org for more information.
Cannabis Culture
Two-thirds of Latinos back legalizing marijuana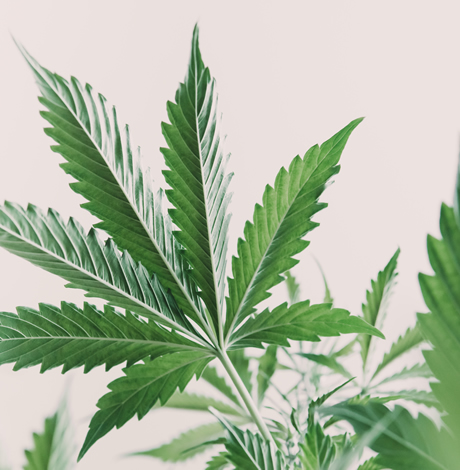 Two-thirds of Latinos back legalizing marijuana
SANTA MONICA, Calif. — More than two in three U.S. Hispanic adults support legalizing marijuana, according to nationwide polling data compiled by the digital media firm H Code.
Pollsters surveyed a nationally representative sample of over 1,300 English- and Spanish-speaking U.S. Hispanic respondents. Sixty-eight percent of those polled said that they are favor of legalizing marijuana in the United States.
That percentage is consistent with other nationwide polls of U.S. adults, such as those here, here, and here, finding that two-thirds of respondents believe that the adult use of cannabis ought to be legal. By contrast, prior polls of Hispanic-only voters had often reported that Latinos were less likely than the general population to express support for legalizing cannabis.
Smoking cannabis is most popular method of ingestion
SEATTLE — Adults who consume cannabis are most likely to smoke it, according to data compiled by the U.S. Centers for Disease Control (CDC) and published in the journal Drug and Alcohol Dependence.
Researchers analyzed data from over 6,100 adult cannabis consumers in 12 states. Ninety-one percent of respondents acknowledging having smoked herbal cannabis, with 59 percent reporting that inhalation "was their only mode of marijuana use." By contrast, only 25 percent of respondents reported having ever used cannabis-infused edible products, and only 20 percent reported ever having vaporized cannabis. Five percent of subjects reported exclusively consuming marijuana edibles, and two percent said that they only vaped cannabis.
The data is consistent with prior studies, such as those here and here, showing that the majority of people who self-report consuming cannabis do so by methods that involve smoking the substance.
Medical cannabis is Maine's 3rd largest economic market
AUGUSTA, Maine — Patients purchased an estimated $112 million worth of medical cannabis-related products in 2019, according to newly released Maine tax data.
The annual revenues related to medical cannabis are more than the total revenues generated by the sales of blueberries, maple syrup, apples, herring, and oysters combined. Only the state's lobster industry and potato industry bring in more annual revenue.
Some three-quarters of the revenue generated from medical cannabis (85.3 million) came from sales by caregivers to patients. Although the state's medical cannabis access program has been operational for some two decades, Maine officials only began tracking caregiver-related tax revenue in February of 2019.
Licensed retail adult-use marijuana sales are anticipated to begin in June.
Cannabis Culture news in the Blade is provided in partnership with NORML. Visit norml.org for more information.