February 10, 2020 at 3:15 pm PST | by John Paul King
'SoBar' sober lounge to launch in WeHo on Valentine's Day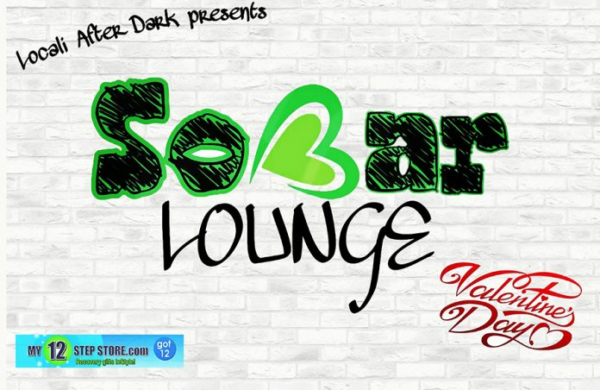 Sober nightlife in WeHo is about to get a giant boost, thanks to two of the community's favorite local businesses.
Specialty recovery gift and bookstore My 12 Step Store is joining forces with next door eatery Locali to create SoBar Lounge, set to launch on Valentines Day.
Conceived as a safe space to eat, drink and socialize without the need for alcohol or other mind altering substances, SoBar Lounge is a weekly event set to take place every Friday night, with a live DJ will be on hand to provide a party atmosphere for mixture of late night shopping, music, food, desserts, coffee, and sophisticated mocktails.
RJ Holguin, the owner and founder of My 12-Step Store, told the Weho Times, "This is a great way to have a community social setting without the presence of alcohol and the growing cannabis environments this city is now so associated with."
He elaborated, "Over the more than 16 years of service and our recent expansion of My 12 Step Store, shopping hours have evolved and we occasionally get requests to stay open later. So when Greg Horos of Locali reached out to us to create a project together that would be a great way to stay open for late night shopping, while working to support of each other, that's how Locali After Dark's SoBar Lounge began."
Horos added his additional comments, "Locali is thrilled to partner with My 12 Step Store, to bring you SoBar, a new and exciting take on nightlife for Santa Monica Blvd. Our core focus has always been providing LA with healthier alternatives to conventional fast food, so branching out to include amazing mocktails in a lounge atmosphere for a community that is anything BUT conventional, is indeed very special. With the long-standing reputation and good will RJ and his team have built in the WeHo community over the years, we couldn't ask for a more supportive neighbor to join in on the party. We look forward to everyone joining us for the kickoff date this Valentine's Day at 8pm!"
Locali is an organic and natural gourmet deli and market catering to everyone from vegans to omnivores, with stores in Hollywood and Venice, in addition to its West Hollywood location. As their website proclaims, they offer vegetarian, vegan and/or gluten-free substitutions for almost any deli sandwich, along with "of the highest quality from animals that have been fed a vegetarian grain diet," that are also free of antibiotics, hormones, fillers, gluten or casein. Their produce and ingredients are organic, "whenever possible," and their locally made artisan breads are also vegan.
My 12 Step Store is a "one-stop sobriety shop" that has become a fixture in the heart of West Hollywood and ships worldwide, offering a wide array of books and specialty gifts geared toward those in the recovery community. In the words of Holguin, "Whether it's addiction to alcohol, drugs, sex, love, food, meth or codependency, to list only a few, [we] have something for you and those you love."
Talking with the Blade for the occasion of his store's 15th anniversary in 2018, Holguin explained his reasons for opening the business, which initially started in Hollywood before it moved to WeHo after the building in which it was originally located was sold.
"I saw it as a way to give back to a community that I was a part of, both as a resident and as a person in recovery myself," he said.  "So, I opened a boutique-style store that would be welcoming and exciting to people who are clean and sober."
Locali After Dark's SoBar Lounge debuts Friday February 14, from 8pm-12am, at 8730 Santa Monica Blvd., and is scheduled to return every Friday after that.