February 11, 2020 at 4:55 pm PST | by Karen Ocamb
Wiener introduces bill to OK rapid syphilis testing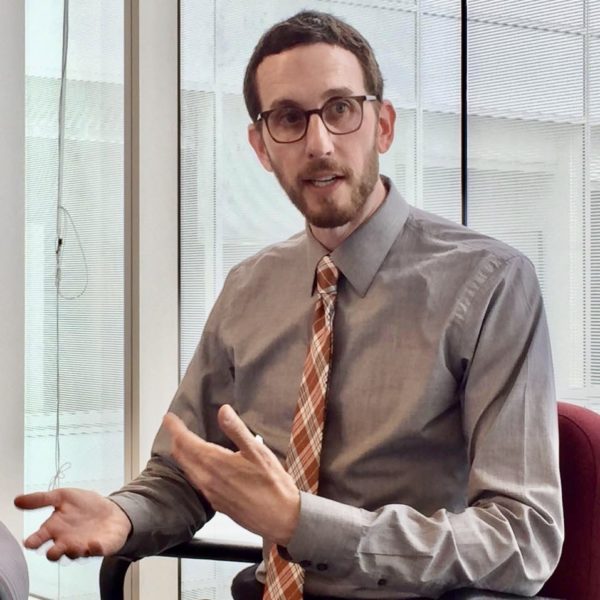 Out State Sen. Scott Wiener of San Francisco is working on the big picture. He recently introduced SB 859, legislation that would require the state of California to develop a master plan to comprehensively address the HIV and STI epidemics. Now he seems to be working on the specifics.
Emphasizing the links between the decreasing rates of new HIV infection rates — thanks to PrEp and other preventions – and the skyrocketing rates of sexually transmitted infections, Wiener introduced SB 932 on Feb. 5 to authorize HIV counselors to perform rapid syphilis tests. According to the Center for Disease Control and Prevention (CDC), syphilis infections were up almost 15% from 2017 to 2018.
For some obscure reason, state authorization to conduct rapid testing for HIV, a sexually transmitted disease, does not include the other STDs — syphilis, chlamydia and gonorrhea — even though it is widely known that PrEP may prevent the transmission of HIV but not sexually transmitted diseases without the use of a condom.
SB 932 covers all three STIs, though it specifically addresses the existing 10-minute rapid syphilis test, which is inexpensive and easy to use. If the result is positive, the person can then receive medical care to treat the STI and prevent its spread to others. The bill does not include a funding stream, however, which means the non-profits need to find funding to purchase the rapid syphilis test kits.
SB 932, which is co-authored by State Sen. Lena Gonzalez of Long Beach, also mandates that HIV counselors undergo an HIV counseling training course certified by the California Office of AIDS.
This is serious. New STI infections have reached epidemic rates, with the highest reported rates among young people ages 15-24, people of color, gay and bisexual men and other men who have sex with men, according to the CDC.
"Syphilis is a major public health threat, and infections are increasing across the country and in California. Other STIs like gonorrhea and chlamydia are also on the rise. We currently have the tools to quickly get people tested for syphilis and get them the care they need. Our healthcare providers must be allowed to actually use those tools as they are developed and approved," Wiener said in a statement.
"Expanding access to rapid syphilis and other STIs testing is a key part of helping people know their status and get quick and effective treatment. It makes all the sense in the world to allow HIV counselors – who already perform rapid HIV tests – to also perform rapid syphilis and STI tests at the same time," he added.
"Many cities throughout the state face growing STI rates. I am proud to co-author this important bill, to provide easier access to rapid STI testing," said Gonzales."By allowing HIV counselors to perform these tests, we can help increase the number of people getting tested and prevent the transmission of STIs statewide."