Newsom urged to nominate LGBTQ judge to CA Supreme Court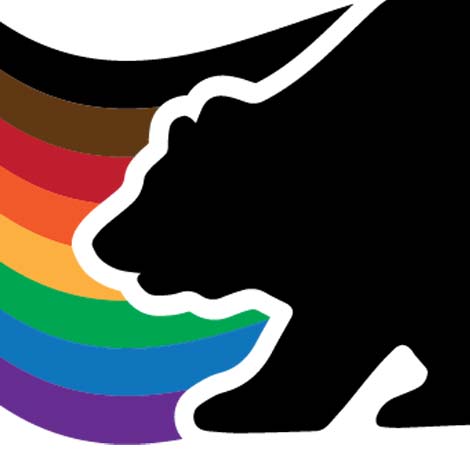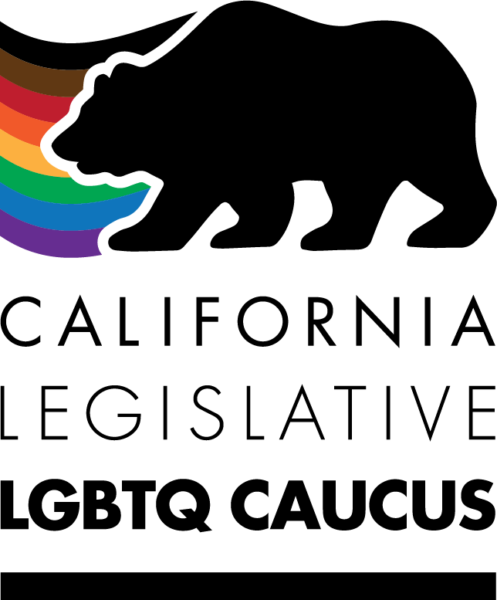 (UPDATED) In a letter released Thursday, Senator Scott Wiener (D-San Francisco) and Assemblymember Todd Gloria (D-San Diego), asked Governor Gavin Newsom to nominate an LGBTQ judge to the state's high court to fill the vacancy left by retiring Associate Justice Ming W. Chin. Wiener and Gloria are members of the California Legislative LGBTQ Caucus.
The text of the letter sent to the Los Angeles Blade Thursday, February 13 reads in part:
"On behalf of the California Legislative LGBTQ Caucus, we encourage you to seize the historic opportunity presented with the retirement of Associate Justice Ming W. Chin by nominating to the California Supreme Court its first openly LGBTQ-identified justice.

California has many highly qualified LGBTQ candidates, including appellate justices, trial judges, legal scholars, and attorneys.

Nominating an LGBTQ justice would send a powerful message of California's leadership and values, and it would highlight the success California has achieved in making the state's judiciary better reflect its rich diversity. The time has come for an openly LGBTQ justice to sit on our state's highest court."
The lawmakers, via the press release announcing their request, commented on the reason for their request.
"California has never had an LGBTQ Supreme Court Justice, and it's time to make history. The LGBTQ community depends on the judicial system to enforce our civil rights and to ensure we aren't criminalized," Wiener, Chair of the California Legislative LGBTQ Caucus, said. "Representation matters, and I urge the Governor to do what he has always done: stand up for LGBTQ people."
Vice-chairperson of the Caucus, Assemblymember Gloria, noted;
"In a state that is a progressive beacon of hope for LGBTQ people around the world, the time has come for this kind of representation on the California Supreme Court. Cases related to LGBTQ people are too frequently coming before the court without someone at the table who shares that lived experience. If we are steadfast in being a California for All, we urge Governor Newsom to nominate an openly LGBTQ person as our next Supreme Court Justice."
Newsom has had a track record for ensuring that California's LGBTQ people are given opportunities in state government, as highlighted by Equality California's Executive Director Rick Zbur.
"Throughout his career, Governor Newsom has elevated LGBTQ+ leaders to ensure our government reflects the diversity of the people it serves," Zbur said in the statement released by the LGBTQ Caucus. "We now have an historic opportunity to put a qualified openly LGBTQ+ justice on California's highest court and ensure LGBTQ+ people are represented in every level of our justice system."
UPDATE:  "The Governor is committed to finding and vetting candidates who reflect the rich diversity of life and legal experience that is unique to California, and that will best serve the people of our state. That process is very much active and ongoing at this time," out Newsom Press Secretary Jesse Melgar tells the Los Angeles Blade.
LAPD asking for public's help with murders of homeless persons
Anyone with information is urged to contact the Los Angeles Police Department's Robbery-Homicide Division, Homicide Special Section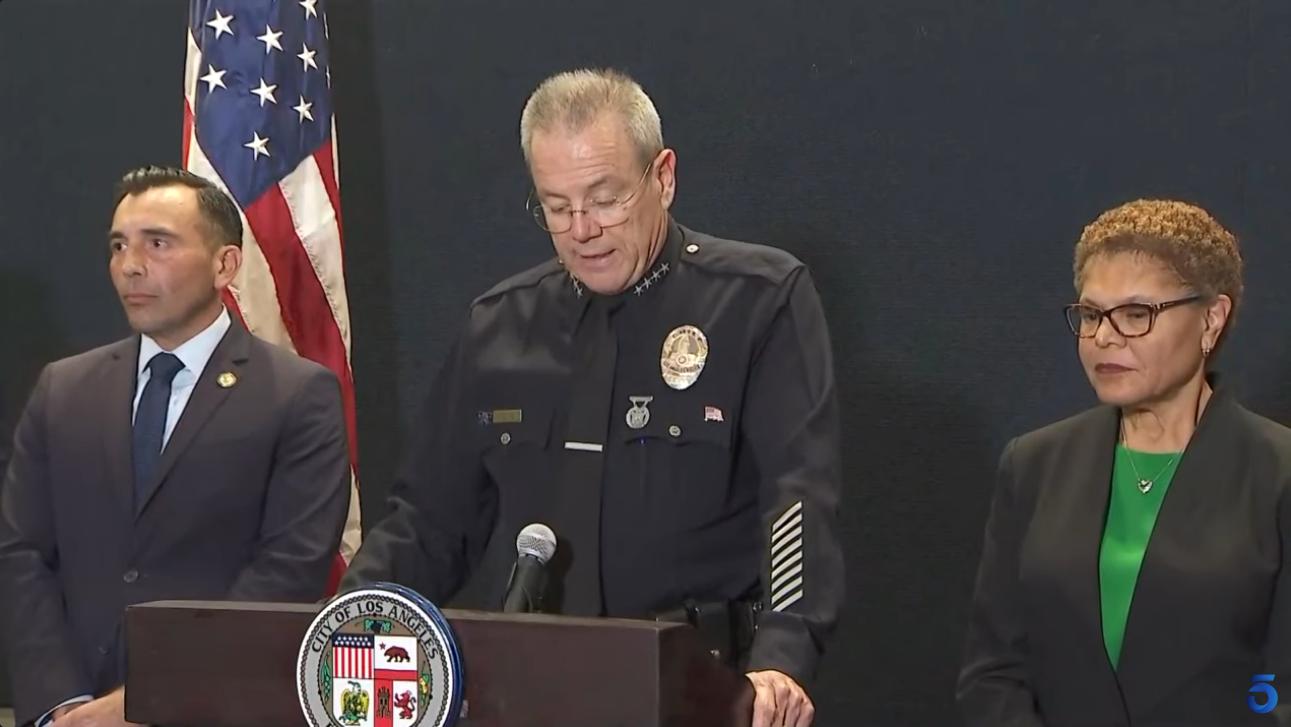 LOS ANGELES – Flanked by Los Angeles County District Attorney George Gascón, LA Mayor Mayor Karen Bass and Martin Estrada, the United States Attorney for the Central District of California, Los Angeles Chief of Police Michel Moore, held a news conference Friday where he announced that three homeless people had been fatally shot while they slept within the past week.
Moore added that authorities believe one suspect is responsible for all three murders.
Detectives from the LAPD's Robbery-Homicide Division are investigating three separate murders that occurred between November 26, 2023, and November 29, 2023. In each case, the victims were experiencing homelessness.
While some similarities have been identified, detectives are working to determine if these murders are related. A community alert bulletin has been issued to make the region's unhoused population and the community stakeholders aware of these recent murders.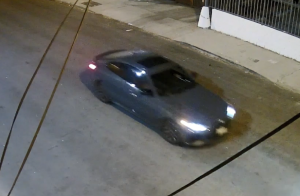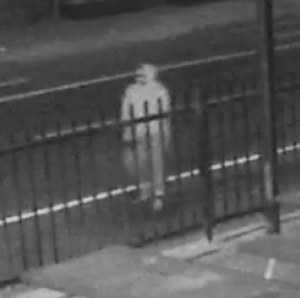 The suspect in these homicides is described only as male. The suspect was seen in a dark-colored sedan. It is unknown if he was alone or there were any additional suspects.
Police have spotted who they believe the shooter is on surveillance footage — Moore said they believe it's a man in a hoodie — and they also have images of the suspect's vehicle, though Moore would not describe it in an effort to avoid misinformation.
"People will see different types of cars, different types of models," he said. "I don't want someone to say 'You called this a Kia and it turns out to be a BMW or Mercedes," he said.
"A single individual approached each one and shot and killed each one as they slept," Moore said, though he avoided use of the term "serial killer."
"The Los Angeles Police Department is employing all available resources to bring justice to these murder victims. I am thankful for our City partners who are working with us closely to ensure the safety of this vulnerable population as we pursue the criminal investigation," said Moore.
"I want to be very clear about what we're facing today: This is a killer who is preying on the unhoused," Mayor Bass said, adding that homeless people should not sleep alone.
"As we always do in the face of a challenge or crisis, our region is mobilizing to respond to this issue. We will work tirelessly to find the individual responsible, arrest them, and hold them accountable. I have met with our partners at the Los Angeles Homeless Services Authority, Housing Authority of the City of Los Angeles, and the Los Angeles Housing Department and we are moving immediately to get the word out to our unhoused neighbors in housing networks. Our message to our unhoused community is clear – try not to be alone tonight. We will do all we can to make shelter and services available. To the many Angelenos who have friends or family who are unhoused, please let them know the danger that exists. We must stay safe. We will work diligently to bring those responsible to justice," the Mayor said.
"To the person responsible: We will find you, we will catch you and you will be held accountable," Bass said.
"I commend the LAPD for creating a dedicated task force to uncover the identity of a potential serial killer preying on the most vulnerable in our community. I've assigned our Major Crimes Division, Bureau of Victim Services and our Bureau of Investigation to assist with these efforts. Today, we demonstrate our collective resolve and stand united in our pursuit of justice, unwavering against the darkness that preys on the most defenseless among us," said LA District Attorney George Gascón.
Related:
Anyone with information is urged to contact the Los Angeles Police Department's Robbery-Homicide Division, Homicide Special Section, at (213) 486-6890. During non-business hours or on weekends, calls should be directed to 1-877-LAPD-24-7 (1-877-527-3247).
Anyone wishing to remain anonymous should call the LA Regional Crime Stoppers at 1-800-222-TIPS (800-222-8477) or go directly to www.lacrimestoppers.org.
Lastly, tipsters may also download the "P3 Tips" mobile application and select the LA Regional Crime Stoppers as their local program.