Cannabis Culture
Austin won't prosecute low-level pot offenses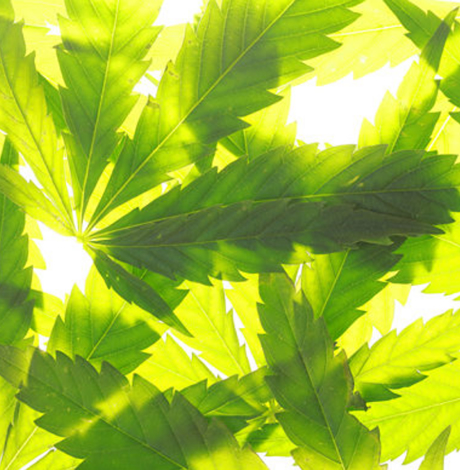 Austin won't prosecute low-level pot offenses
AUSTIN, Texas — Members of the Austin City Council have
unanimously approved
a resolution that forbids city officials from spending funds for the purpose of prosecuting low-level marijuana possession offenses. The sponsor of the resolution called the measure necessary in order to reprioritize limited police resources and to arrest the racial disproportionality in marijuana arrests.
Texas NORML
Executive Director Jax Finkel praised the change in municipal policy. "Austin officials should be doing the absolute most they can within their discretion to prevent these arrests," she said. "This resolution prevents taxpayers' funds from being wasted on enforcing this failed policy and refocuses monies where they belong, protecting our city from violent and property crimes." The local ordinance also applies to activities involving the personal possession of cannabis concentrates, edibles, or vapor cartridges. Under
state law
, low-level marijuana possession offenses are classified as criminal misdemeanors, punishable by up to 180 days in jail, a $2,000 fine, and a criminal record. Annually, Texas police make over 60,000 marijuana possession
arrests
– one of the highest totals in the nation.
Cleveland Council moves to decriminalize pot possession
CLEVELAND — Members of the Cleveland City Council have
approved
municipal legislation de-penalizing marijuana possession offenses. The measure now awaits final approval from the city's mayor. Under the proposal, activities involving the possession of up to 200 grams of cannabis will no longer be punishable by an arrest, a fine, or a criminal record. Marijuana will still be defined as contraband and will be confiscated by local law enforcement. The measure is similar to those approved in several other Ohio cities, including
Athens
and
Columbus
, which also reduce or eliminate municipal penalties for the possession of up to 200 grams of marijuana. Under
state law
, the possession of marijuana in amounts above 100 grams but below 200 grams is punishable by up to 30 days in jail.
Missouri awards medical cannabis dispensary licenses
JEFFERSON CITY, MO — State regulators last week
began
issuing the first licenses for medical cannabis providers. Under the provisions enacted by a 2018
voter-approved ballot initiative
, officials with the Missouri Department of Health and Senior Services must license a minimum of 24 dispensaries in each of the state's eight congressional districts. Regulators have already registered
27,000 patients
to participate in the cannabis access program. Licensed dispensaries are expected to be operational by this spring.
Marijuana not associated with low infant birth weight: study
LONDON — Cannabis smoking during pregnancy, absent concurrent tobacco smoking, is not associated with lower birth weight outcomes, according to
data
published in the Journal of Perinatal Medicine. A team of investigators from Kings College in London assessed the association between the maternal use of tobacco and cannabis on infant birth weight and head circumference. Researchers reported that self-reported tobacco smoking during pregnancy, as well as the combined use of tobacco and cannabis, was associated with reductions in birth weight and head circumference. By contrast, "cannabis use alone was not associated with a significant reduction in birth weight or head circumference." The study's finding is
consistent
with those of prior studies, including a
meta-analysis
which concluded, "Maternal marijuana use during pregnancy is not an independent risk factor for adverse neonatal outcomes after adjusting for confounding factors."
Cannabis Culture
news in the Blade is provided in partnership with NORML. Visit norml.org for more information.
Cannabis Culture
Two-thirds of Latinos back legalizing marijuana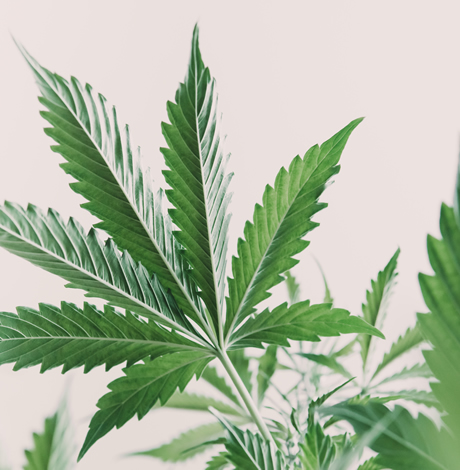 Two-thirds of Latinos back legalizing marijuana
SANTA MONICA, Calif. — More than two in three U.S. Hispanic adults support legalizing marijuana, according to nationwide polling data compiled by the digital media firm H Code.
Pollsters surveyed a nationally representative sample of over 1,300 English- and Spanish-speaking U.S. Hispanic respondents. Sixty-eight percent of those polled said that they are favor of legalizing marijuana in the United States.
That percentage is consistent with other nationwide polls of U.S. adults, such as those here, here, and here, finding that two-thirds of respondents believe that the adult use of cannabis ought to be legal. By contrast, prior polls of Hispanic-only voters had often reported that Latinos were less likely than the general population to express support for legalizing cannabis.
Smoking cannabis is most popular method of ingestion
SEATTLE — Adults who consume cannabis are most likely to smoke it, according to data compiled by the U.S. Centers for Disease Control (CDC) and published in the journal Drug and Alcohol Dependence.
Researchers analyzed data from over 6,100 adult cannabis consumers in 12 states. Ninety-one percent of respondents acknowledging having smoked herbal cannabis, with 59 percent reporting that inhalation "was their only mode of marijuana use." By contrast, only 25 percent of respondents reported having ever used cannabis-infused edible products, and only 20 percent reported ever having vaporized cannabis. Five percent of subjects reported exclusively consuming marijuana edibles, and two percent said that they only vaped cannabis.
The data is consistent with prior studies, such as those here and here, showing that the majority of people who self-report consuming cannabis do so by methods that involve smoking the substance.
Medical cannabis is Maine's 3rd largest economic market
AUGUSTA, Maine — Patients purchased an estimated $112 million worth of medical cannabis-related products in 2019, according to newly released Maine tax data.
The annual revenues related to medical cannabis are more than the total revenues generated by the sales of blueberries, maple syrup, apples, herring, and oysters combined. Only the state's lobster industry and potato industry bring in more annual revenue.
Some three-quarters of the revenue generated from medical cannabis (85.3 million) came from sales by caregivers to patients. Although the state's medical cannabis access program has been operational for some two decades, Maine officials only began tracking caregiver-related tax revenue in February of 2019.
Licensed retail adult-use marijuana sales are anticipated to begin in June.
Cannabis Culture news in the Blade is provided in partnership with NORML. Visit norml.org for more information.