Cannabis Culture
L.A. to dismiss 60,000 felony marijuana convictions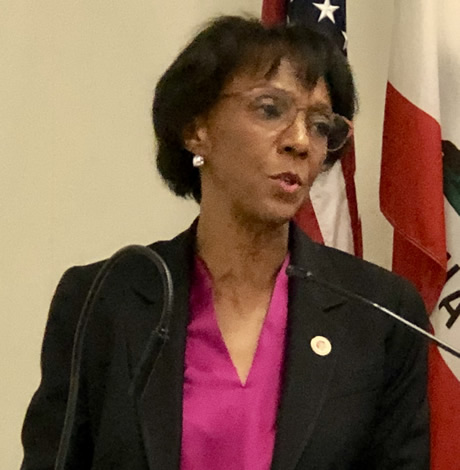 L.A. to dismiss 60,000 felony marijuana convictions
LOS ANGELES — The Office of the District Attorney for Los Angeles County has announced that it will dismiss an estimated 66,000 marijuana convictions.
Some 53,000 people are anticipated to have their records expunged. Nearly 60,000 of the cases under review are marijuana-related felony convictions, some of which date back to the 1960s.
"The dismissal of tens of thousands of old cannabis-related convictions in Los Angeles County will bring much-needed relief to communities of color that disproportionately suffered the unjust consequences of our nation's drug laws," D.A. Jackie Lacey said in a news release. "I am privileged to be part of a system dedicated to finding innovative solutions and implementing meaningful criminal justice reform that gives all people the support they need to build the life they deserve."
Los Angeles County is one of several California counties participating in a pilot project that automatically reviews and expunges marijuana-related criminal convictions. To date, District Attorneys in other counties, such as Contra Costa, Sacramento, and San Francisco, have dismissed more than 85,000 marijuana-related convictions.
Pot use linked to weight loss: study
QUEBEC —The use of marijuana is associated with a smaller waistline and lower levels of triglycerides, according to data published in the journal Cannabis and Cannabinoid Research.
An investigator from the Canadian National Public Health Institute assessed the relationship between cannabis use, waist circumference, and triglyceride levels. Data analyzed in the study was extracted from a nationally representative database (the National Health and Nutrition Examination Survey).
The researchers reported that those subjects who consumed marijuana at least four times a week typically possessed a smaller waistline and lower triglycerides than either non-users or former consumers.
The finding is consistent with several prior studies, indicating that marijuana use is associated with lower rates of obesity, BMI, and cholesterol levels.
Legal marijuana industry employs 240,000
SEATTLE — Jobs in the state-licensed cannabis industry rose 15 percent during the past 12 months, and the industry now employs over 243,000 full-time workers, according to data compiled by Leafly.com.
According to its 2020 report, the regulated cannabis industry added 33,700 new jobs over the past year. States adding the greater number of new cannabis-related jobs were Massachusetts (10,266 jobs) and Oklahoma (7,300 jobs). Overall, the total number of full-time jobs in the licensed cannabis industry has doubled since 2017.
"The refusal [of the federal government] to acknowledge the existence of legal cannabis jobs is a powerful act of shaming and stigmatization," the report concludes.
Cannabis Culture news in the Blade is provided in partnership with NORML. Visit norml.org for more information.
Cannabis Culture
Two-thirds of Latinos back legalizing marijuana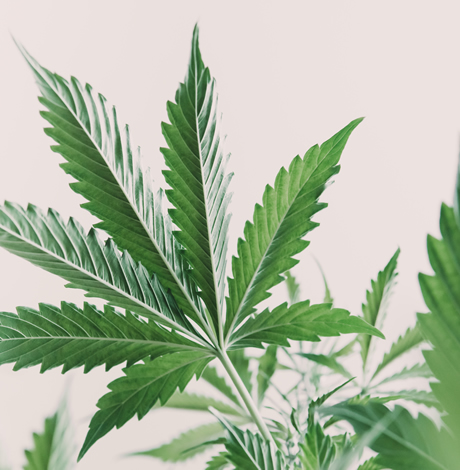 Two-thirds of Latinos back legalizing marijuana
SANTA MONICA, Calif. — More than two in three U.S. Hispanic adults support legalizing marijuana, according to nationwide polling data compiled by the digital media firm H Code.
Pollsters surveyed a nationally representative sample of over 1,300 English- and Spanish-speaking U.S. Hispanic respondents. Sixty-eight percent of those polled said that they are favor of legalizing marijuana in the United States.
That percentage is consistent with other nationwide polls of U.S. adults, such as those here, here, and here, finding that two-thirds of respondents believe that the adult use of cannabis ought to be legal. By contrast, prior polls of Hispanic-only voters had often reported that Latinos were less likely than the general population to express support for legalizing cannabis.
Smoking cannabis is most popular method of ingestion
SEATTLE — Adults who consume cannabis are most likely to smoke it, according to data compiled by the U.S. Centers for Disease Control (CDC) and published in the journal Drug and Alcohol Dependence.
Researchers analyzed data from over 6,100 adult cannabis consumers in 12 states. Ninety-one percent of respondents acknowledging having smoked herbal cannabis, with 59 percent reporting that inhalation "was their only mode of marijuana use." By contrast, only 25 percent of respondents reported having ever used cannabis-infused edible products, and only 20 percent reported ever having vaporized cannabis. Five percent of subjects reported exclusively consuming marijuana edibles, and two percent said that they only vaped cannabis.
The data is consistent with prior studies, such as those here and here, showing that the majority of people who self-report consuming cannabis do so by methods that involve smoking the substance.
Medical cannabis is Maine's 3rd largest economic market
AUGUSTA, Maine — Patients purchased an estimated $112 million worth of medical cannabis-related products in 2019, according to newly released Maine tax data.
The annual revenues related to medical cannabis are more than the total revenues generated by the sales of blueberries, maple syrup, apples, herring, and oysters combined. Only the state's lobster industry and potato industry bring in more annual revenue.
Some three-quarters of the revenue generated from medical cannabis (85.3 million) came from sales by caregivers to patients. Although the state's medical cannabis access program has been operational for some two decades, Maine officials only began tracking caregiver-related tax revenue in February of 2019.
Licensed retail adult-use marijuana sales are anticipated to begin in June.
Cannabis Culture news in the Blade is provided in partnership with NORML. Visit norml.org for more information.