February 27, 2020 at 7:05 pm PST | by Karen Ocamb
LA at 'low risk' for coronavirus but take precautions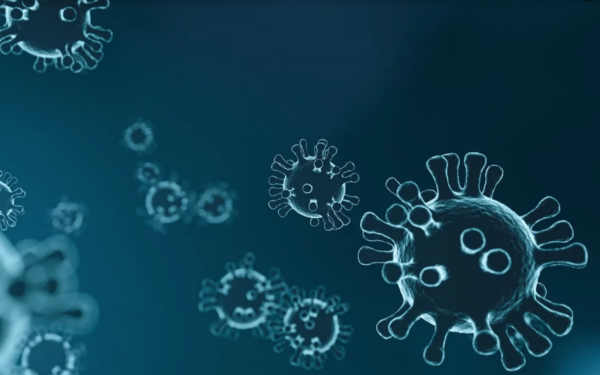 It is precisely at times of national crisis and concern that the public turns to the President of the United States for assurance, accurate information and guidance. But Donald Trump is so self-obsessed, he didn't grasp that the national news conference about the coronavirus pandemic was about public health, not the stock market and his reelection.
The new virus seemed to come out of nowhere and hit China hard, especially in the Hubei province. By Wednesday, despite the Chinese government initially trying to silence any news about the virus, China had a total of 78,064 infections and 2,715 deaths. And there were significant outbreaks in South Korea and Italy. World health officials started talking about the mysterious new contagious disease with flu-like symptoms as a global pandemic.
"This new virus represents a tremendous public health threat," Dr. Nancy Messonnier, director of the National Center for Immunization and Respiratory Diseases, said told reporters on a telephonic news briefing Tuesday.
"Ultimately we expect we will see community spread in this country," she said. "It's not a question of if this will happen but when this will happen and how many people in this country will have severe illnesses ….We are asking the American public to prepare for the expectation that this might be bad."
Trump, returning from a two-day trip to India to find the stock market plummeting to losses of more than 1,000 points, disputed the inevitability of the coronavirus hitting the US, said it would likely fade away with the warmer weather in April, blamed Democrats for the stock market, and put Vice President Mike Pence in charge of coordinating a response – a move met with disbelief given Pence's record as governor of Indiana for enabling the spread of HIV.
"I think that whole situation will start working out. Lot of talent, a lot of brainpower is being put behind it," Trump said on Tuesday. These are the same "scientists and other public servants that Trump has repeatedly maligned, ignored and jettisoned" as members of the so-called "deep state," the Washington Post reported.
"It's going to disappear," Trump said Thursday.
Meanwhile, a whistleblower revealed that the Department of Health and Human Services "sent more than a dozen workers to receive the first Americans evacuated from Wuhan, China, the epicenter of the coronavirus outbreak, without proper training for infection control or appropriate protective gear," the Washington Post reported. "The workers did not show symptoms of infection and were not tested for the virus, according to lawyers for the whistleblower, a senior HHS official based in Washington who oversees workers at the Administration for Children and Families, a unit within HHS."
Out Rep. Mark Takano was furious since those evacuees were sent to March Air Force Base in Southern California. He said in a statement released late Thursday:
"I am extremely concerned and alarmed by the allegations a senior official at HHS has raised in a whistleblower complaint regarding HHS workers who received evacuees from Wuhan, China at March Air Reserve Base and other bases in California. According to the whistleblower complaint, HHS employees were not properly trained on safety procedures prior to engaging with evacuees, and they failed to wear proper safety equipment while monitoring the health of these individuals. These allegations are very serious and must be investigated given the potential consequences this could have on the public health of our community and communities across the country.

I have requested an immediate briefing from senior officials at the Centers for Disease Control and Prevention (CDC), the Department of Health and Human Services, the Department of Homeland Security, and the Department of Defense to get more information regarding these allegations and any threats they may pose to public health. I will also be demanding more information from administration officials during a scheduled bipartisan congressional briefing on coronavirus set to take place tomorrow, Friday, February 28.

As we learn more, I urge our community to remain calm. No cases of coronavirus have been reported in Riverside County. I will continue to follow any developments closely and will relay any updates."
At a news conference on Thursday, California Gov. Gavin Newsom said there is no coronavirus emergency in the state but 33 people have tested positive, the majority were quarantined travelers on the Diamond Princess cruise ship that was docked off Japan.
Newsom said that California is monitoring more than 8,4000 people who flew from Asia to California. "This is a very detailed protocol that is well established, that predates this particular virus," he said, adding, "I don't want to overextend the anxiety that people naturally face."
Still of concern is the Solano County  woman who exhibited flu-like symptoms when she went to NorthBay VacaValley Hospital in Vacaville and was transferred three days later to UC Davis Medical Center in Sacramento where she tested positive for the coronavirus on Wednesday, five days later. She appears to be the first US case for which there is no known source for the illness.
At the Newsom news conference Thursday, Health and Human Services Secretary Mark Ghaly said "there were a number of days that (the woman) was in her community" before she took herself to the hospital.
Two students at two Los Rios Community College District campuses are in isolation after coming into contact with the Vacaville woman. "Both American River College and Cosumnes River College have learned that a student at each college, both who work as medical professionals, were exposed off campus to an individual who has since tested positive for coronavirus and is being treated in Sacramento County," officials said in a statement Thursday.
Additionally, three UC Davis roommates are under 14-day isolation "out of an abundance of caution" after one showed mild symptoms, according to the Los Angeles Times.

The LA County Department of Public Health is getting the word out that  that the novel coronavirus has not yet shown up in LA:
"The Los Angeles County Department of Public Health is cooperating with the Centers for Disease Control and Prevention (CDC) to respond to recent reports of a novel (new) coronavirus. Coronaviruses are a large family of viruses, some causing respiratory illness in people and others that circulate mostly among animals, including camels, cats and bats. Common symptoms in an infected person include a fever, cough and shortness of breath or difficulty breathing.

Since December 2019, mainland Chinese authorities identified thousands human infections, resulting in dozens of deaths, associated with this novel (new) coronavirus in an outbreak of pneumonia in Wuhan City, Hubei Province, in mainland China. In addition, novel coronavirus infections have been confirmed in numerous travelers who traveled to or came from Wuhan City, including 15 travelers in the United States.

Despite this case in Los Angeles County, there is no immediate threat to the general public, no special precautions are required, and people should not be excluded from activities based on their race, country of origin, or recent travel if they do not have symptoms of respiratory illness. Los Angeles County residents, students, workers, and visitors should continue to engage in their regular activities and practice good public health hygiene as this is the height of flu season across the County. The risk from the novel coronavirus 2019 to spread in Los Angeles County residents is deemed to be low at this time." (Bold from editor)