Wiener introduces historic bill requiring California to collect LGBTQ COVID-19 data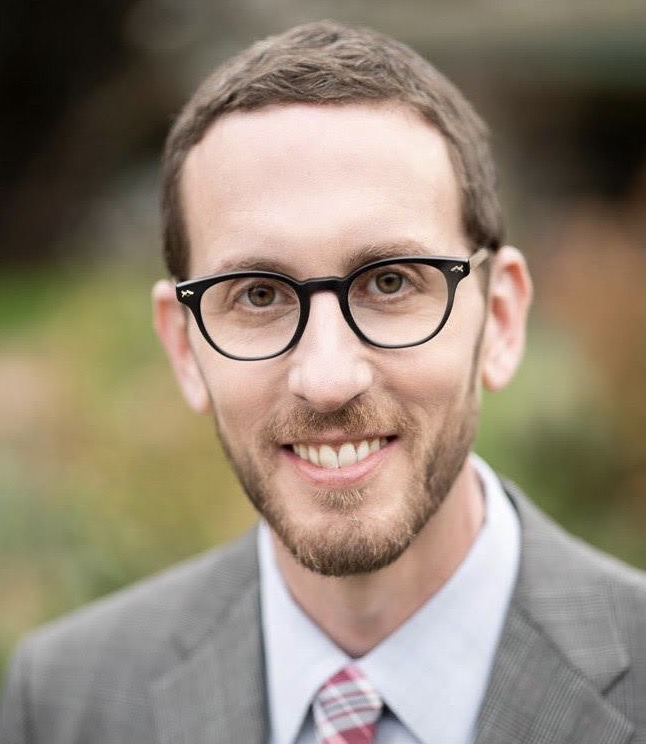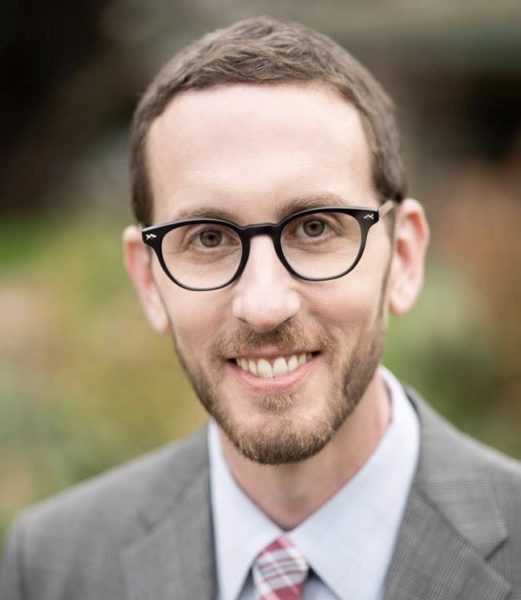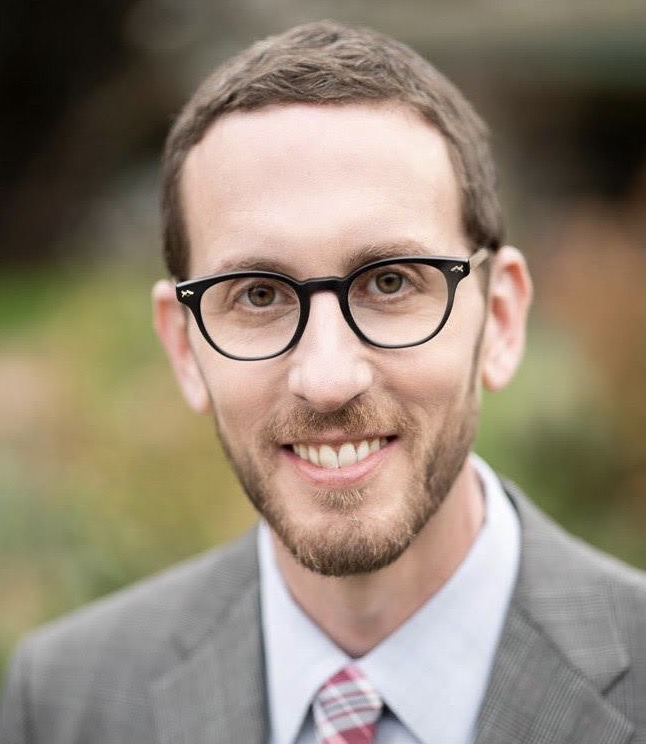 Out California State Sen. Scott Wiener (Photo courtesy Wiener's office)
(Updated) Gay New York Times columnist Frank Bruni's May 2 interview with AIDS expert Laurie Garrett, "the prophet of this pandemic," is shocking in its contrarian recommendations and predictions for the spread of the novel coronavirus.
"[W]hat America needs most right now, she said, isn't this drumbeat of testing, testing, testing, because there will never be enough superfast, super-reliable tests to determine on the spot who can safely enter a crowded workplace or venue, which is the scenario that some people seem to have in mind," Bruni writes about Garrett. "America needs good information, from many rigorously designed studies, about the prevalence and deadliness of coronavirus infections in given subsets of people, so that governors and mayors can develop rules for social distancing and reopening that are sensible, sustainable and tailored to the situation at hand."
With the extraordinary explosion of COVID-19 cases in April, more and more attention is being paid to subsets of people identified by race and ethnicity. But despite repeated pleas from elected officials, public health and community members about the high risk of possible infection, the LGBTQ community has been ignored or systematically excluded in assessments of the impact of this deadly pandemic.
That may be about to change. Late on Monday, May 5, California State Sen. Scott Wiener introduced SB 932, legislation to require the state to collect LGBTQ data during the COVID-19 crisis,  including infection, hospitalization, ICU, recovery, and mortality rates.
Though US Health and Human Services Sec. Kathleen Sebelius pledged to collect LGBTQ data as part of the Affordable Care Act in 2011, a directive at least Los Angeles County Public Health implemented in 2013, SB 932 "would be the first legislation of its kind to compel a state government to collect this information; currently, neither the federal government nor any of the 50 states are doing so," says a press release from Weiner's office. (Update: New York state ordered LGBTQ data collection in 2026 but apparently has not been doing it, according gay journalist Andy Humm.)
"There is also a longstanding history of government neglect for LGBTQ health, often with regards to a lack of data collection. The census – and many health forms – currently do not ask about sexual orientation and gender identity, which means that the LGTBQ community often suffers from a lack of resources and focus from public health infrastructure," the release says. "This neglect is most pointedly illustrated by the federal government ignoring the HIV/AIDS crisis in the early 1980s, an epidemic of which so many members of the LGBTQ community died. President Ronald Reagan did not say the word 'AIDS' until 1986, after thousands had already passed away from the disease. SB 932 will ensure that public health officials will understand the impacts of COVID-19 on the LGBTQ community, and will help LGBTQ people get the resources they need."
"We know that COVID-19 is harming the LGBTQ community, but because no data is being collected, we're hamstrung in making the case to devote attention and resources," says Wiener. "The history of the LGBTQ community is a history of fighting against invisibility. Without data, we quickly become an invisible community and risk being erased. California must lead and collect this critical health data."
"This is not the first pandemic in which the federal government has ignored or erased the LGBTQ+ community, but we're committed to making sure it's the last. LGBTQ+ people are more vulnerable to COVID-19 because of disparities in health and well-being that we've faced for generations," says Rick Chavez Zbur, Executive Director of Equality California, which is sponsoring the bill. "But as long as public health officials and government agencies aren't collecting data to understand the size and scope of the impact, our community is at risk of being left out of relief efforts. It's crucial that California meet this moment and lead the way."

During a recent virtual Equality California town hall, Wiener acknowledged that Newsom is "drinking out of a fire hose" in trying to handle the massive problems that continue to arise around the coronavirus global pandemic. But ignoring the LGBTQ community as a subset of people will not help contain the spread.
On March 11, the National LGBT Cancer Network and GLMA: Health Professionals Advancing LGBTQ Equality distributed an open letter from more than 100 organizations specifying how COVID-19 could impact LGBTQ communities with vulnerabilities and underlying medical conditions. For instance: 37% of LGBTQ adults smoke every day compared to 27% of non-LGBTQ people; 21% of LGBTQ people have asthma, compared to 14% of non-LGBTQ people.
"[W]e call on public health officials to ensure the LGBTQ community is considered and included in the public health response to COVID-19 based on potential risk factors that exist in our community," wrote GLMA President Scott Nass, MD, MPA.
On April 10, Wiener and Assemblymember Todd Gloria, Chair and Vice-Chair of the California Legislative LGBTQ Caucus respectively, sent Newsom a letter asking for LGBTQ data collection and on April 21, GLMA issued a second open letter focusing on nondiscrimination, data collection and economic harm for LGBTQ communities.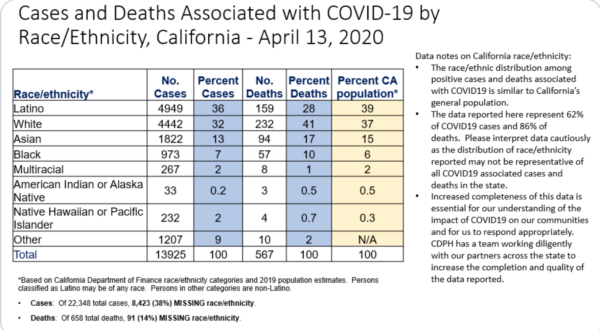 The Los Angeles Blade has been asking Newsom about LGBTQ data collection since April 14. He has responded acknowledging the AIDS epidemic, the longtime plight of homeless youth, and noting resources for emotional support and well-being on the COVID19.CA.GOV  website, including helping lines directed to LGBTQ people in distress.
As the COVID-19 crisis exploded in April, the LA Blade started asking about help for LGBTQ non-profits, which have traditionally served as safety nets for those afraid of or excluded from the healthcare system.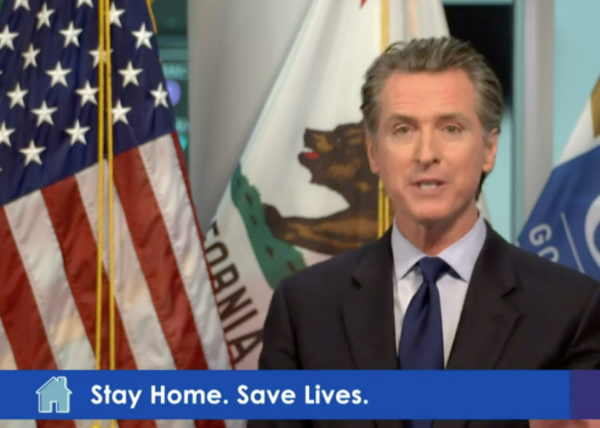 On Monday, May 4, before Wiener announced his new bill, LA Blade's dedicated COVID-19 correspondent Brody Levesque again asked about LGBTQ data and help for non-profits.
Levesque: "Good afternoon, Governor.  Thank you for taking my question. I'd like to know if you had given any thought to your budgetary processes for some of the LGBTQ non-profits and organizations and the centers who help out because, as Sen. Scott Wiener had confirmed in a virtual town hall meeting a couple of weeks ago, they're more or less facing 'mass extinction.'

And to go with that — it's been a couple of weeks since I asked you about numbers in terms of what we're looking at with this COVID impact on the LGBTQ community.

So, if you wouldn't mind — take a crack at those, sir, I'd appreciate it.'

Newsom: "Thank you. This budget is profoundly challenging. All of these requests, needs, desires — legit requests, needs, desires will be put in perspective when the numbers come out.

We're going to be making some very challenging decisions. We're also going to be protecting foundational parts of our budget. But one cannot over-promise what we're capable of delivering.

Considering the magnitude — you just do the math on 4 million-plus people that have filed for unemployment insurance just since March 12th, not January 12th but since March 12th, to get a sense of the magnitude of our responsibilities to meet the needs of all of our communities.

But always a top priority for me and for this administration —- and I know for the legislature, is to protect the most vulnerable communities as a priority.

But again, we have an enormous challenge in front of us and we'll do our best to meet the moment —- to protect some critical programs in our state to the extent possible, despite some of those challenges.

As it relates to the specific data, specific numbers — I don't have them here (gestures with both fingers at his head), at least here. So, let me get back. We know where to find you.

I'll ask Dr. Angell, who last answered those questions, to see if she's updated those numbers or has been able to extract those numbers —cause once again those numbers are not readily available to the state. We sort of have to pull what information we can from local governments.

I'll give you an update."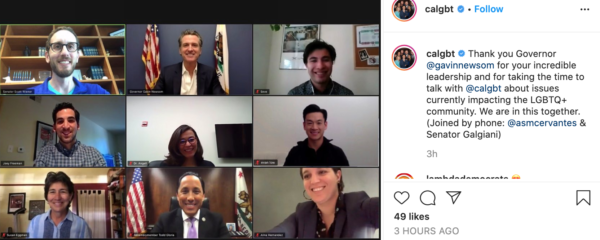 (UPDATE: Dr. Angell did, in fact, call the California LGBT Legislative Caucus and then called LA Blade COVID-19 correspondent Brody Levesque to discuss the issue of LGBTQ data collection. We will report new information when it becomes available – KO)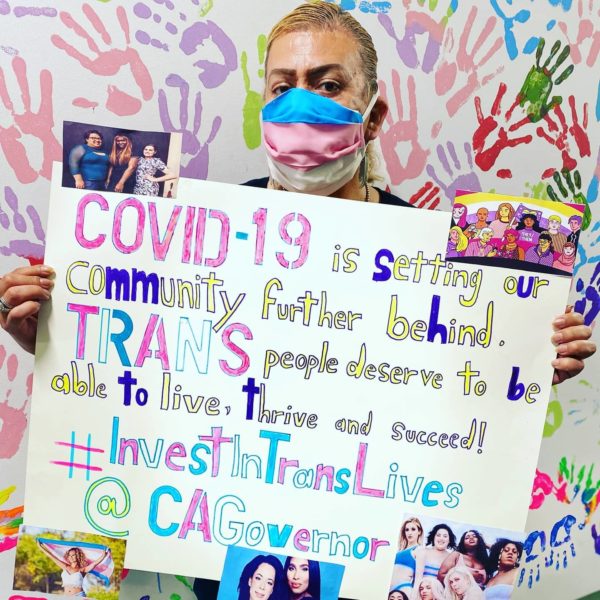 After the news conference, Wiener seemed to appreciate the gesture.
"Our nonprofits help define the LGBTQ community. These organizations are critical safety nets for our community. They provide healthcare, help our vulnerable seniors and youth, provide mental health and addiction support, and house the homeless," Wiener told the LA Blade. "These nonprofits aren't optional: they're part of who we are. We can't afford to lose them and must do everything in our power to keep them intact. I look forward to working with the Governor — a longtime champion for LGBTQ people — and with my colleagues to support this key need."
Given Newsom's concern about the budget and the fact that Wiener's SB 932 includes expenditure of presumably recoverable money, the bill is not a slam dunk. However, it may be the official directive needed to start collecting LGBTQ data.
Over the past month, the LA Blade has queried five Medical Examiner/Coroners offices across both Northern and Southern California, including the LA County Medical Examiner's office, and all indicated, on background, that their investigators would be able to make a determination of sexual orientation or gender identity as a part of any final death investigation determination — if so required or requested by Public Health or other appropriate officials.
SB 932 does include the caveat that, due to any privacy concerns the data collection questions may bring up, the LGBTQ data will be anonymized, with self-reporting of sexual orientation and gender identity as only an encouraged option, not required. The five medical examiners with whom the LA Blade spoke concur that specific names and personal details would need to be kept confidential — but a number count would be possible.
Perhaps one day, being LGBTQ won't be considered such a stigmatized demographic.
CDC: 85% of gay & lesbian adults in U.S. are vaccinated against COVID
Data on COVID-19 vaccination among LGBTQ persons limited because of the lack of routine SOGI data collection at the national & state levels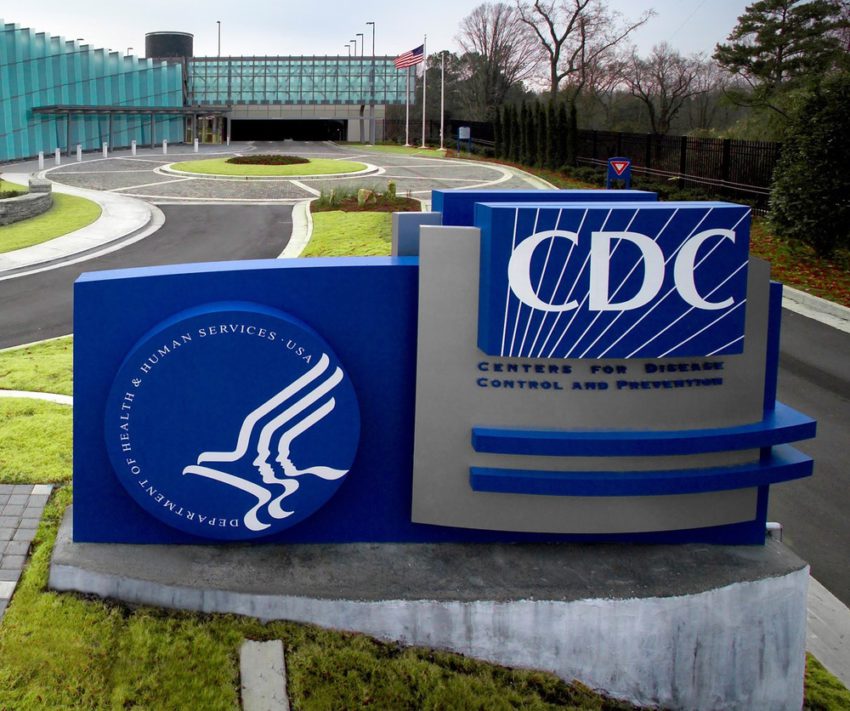 ATLANTA – A new study report released Friday by the Centers for Disease Control and Prevention, (CDC), found that found 85.4% of gay and lesbian Americans above age 18 had received at least one vaccine dose as of October 2021.
The study, conducted from August 29 until October 30, 2021, also found that by comparison, only 76.3% of heterosexuals reported receiving at least an initial dose by the same date.
The report noted that Lesbian, gay, bisexual, and transgender (LGBT) populations have higher prevalence of health conditions associated with severe COVID-19 illness compared with non-LGBT populations.
The potential for low vaccine confidence and coverage among LGBT populations is of concern because these persons historically experience challenges accessing, trusting, and receiving health care services
Data on COVID-19 vaccination among LGBT persons are limited, in part because of the lack of routine data collection on sexual orientation and gender identity at the national and state levels.
In March of 2021, the Blade reported the coronavirus (COVID-19) pandemic has revealed deep-seated inequities in health care for communities of color and amplifies social and economic factors that have contributed to those communities being hit hardest, and Mega-vaccination centers set up by California health officials and the Federal Emergency Management Agency have been addressing and tracking the issue- the LGBTQ communities are still not being tracked.
This lack of data collection has frustrated and angered California State Senator Scott Wiener who authored a bill last year that passed through the legislature and signed by Governor Gavin Newsom last Fall that mandates gathering sexual orientation and gender identity data related to the COVID testing in California.
"We're one year into the pandemic, and LGBTQ people continue to be erased in our public health response to COVID-19 — similar to our invisibility throughout history. No government is successfully tracking COVID-19 cases in the LGBTQ community, despite a law I wrote mandating that California do so," Weiner told the Blade. "And, we now know that LGBTQ people are more vulnerable to COVID-19. We've also just learned that vaccination demographic data doesn't include LGBTQ data. It simply shocking that in 2021, progressive health agencies continue to forget about our community," he added.
The CDC also noted that gay and lesbian adults were more likely to be concerned about COVID-19 and to believe in the safety and efficacy of vaccines.
"We know that the prevalence of certain health conditions associated with severe COVID-19 illness, such as cancer, smoking, and obesity, are higher in LGBT populations, and access to health care continues to be an issue for some people in the LGBT community," Dr. A.D. McNaghten, a member of the CDC's COVID-19 Emergency Response Team and corresponding author of the study, told ABC News. "We wanted to see if vaccination coverage among LGBT persons was the same as non-LGBT persons."
The CDC data recorded that bisexual and transgender adults had similar vaccination rates to heterosexual adults with 72.6% of bisexual adults fully vaccinated by the end of October, as were 71.4% of transgender adults. The numbers however for Black and Hispanic lesbian women had lower rates of vaccination at 57.9% and 72.6%, respectively, compared to Black and Hispanic heterosexual women at 75.6% and 80.5%, respectively.
Higher percentages of gay or lesbian adults and bisexual adults reported that they thought COVID-19 vaccine was very or somewhat important to protect oneself (90.8% and 86.8%, respectively) compared with heterosexual adults (80.4%), and higher percentages of adults who identified as transgender or nonbinary reported they thought COVID-19 vaccine was very or somewhat important to protect oneself (83.2%) compared with those who did not identify as transgender or nonbinary (80.7%).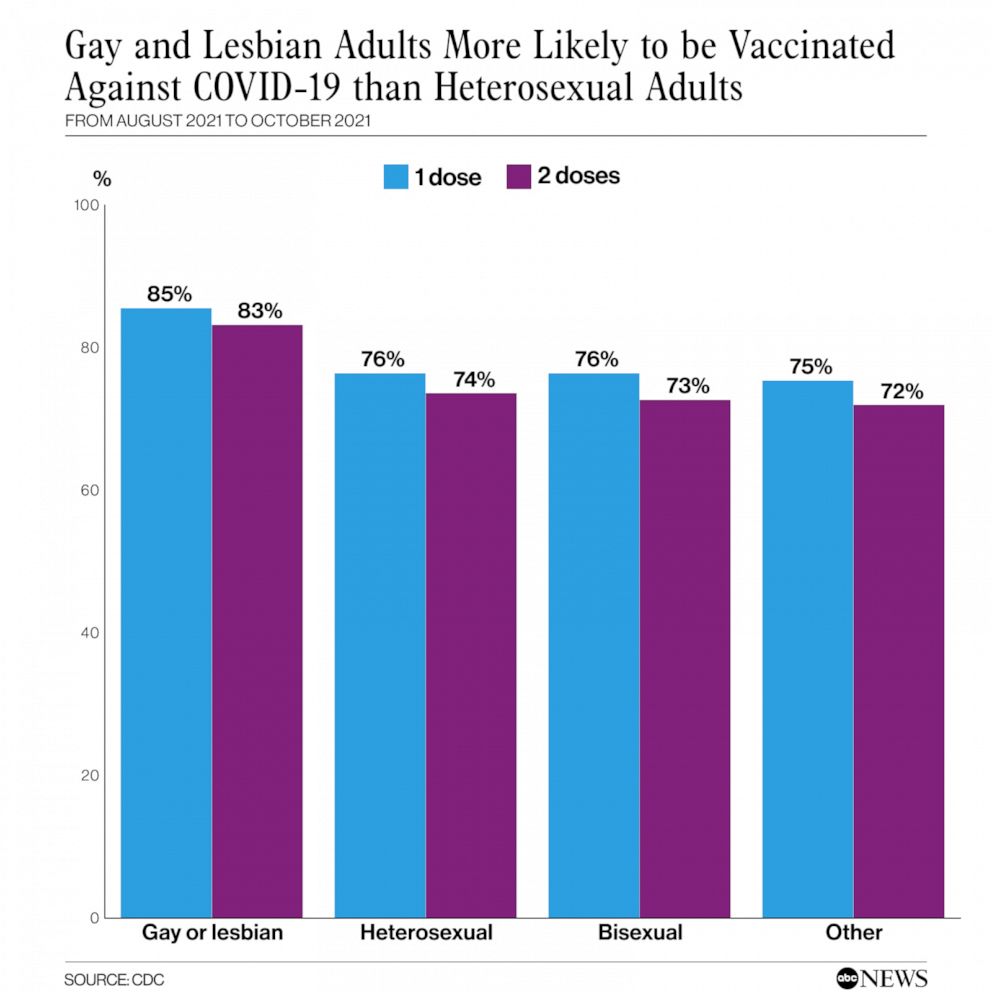 White House orders distribution of 400 million free N95 masks
Dr. Tom Inglesby, the administration's Covid testing coordinator; "We know that these masks provide better protection than cloth masks"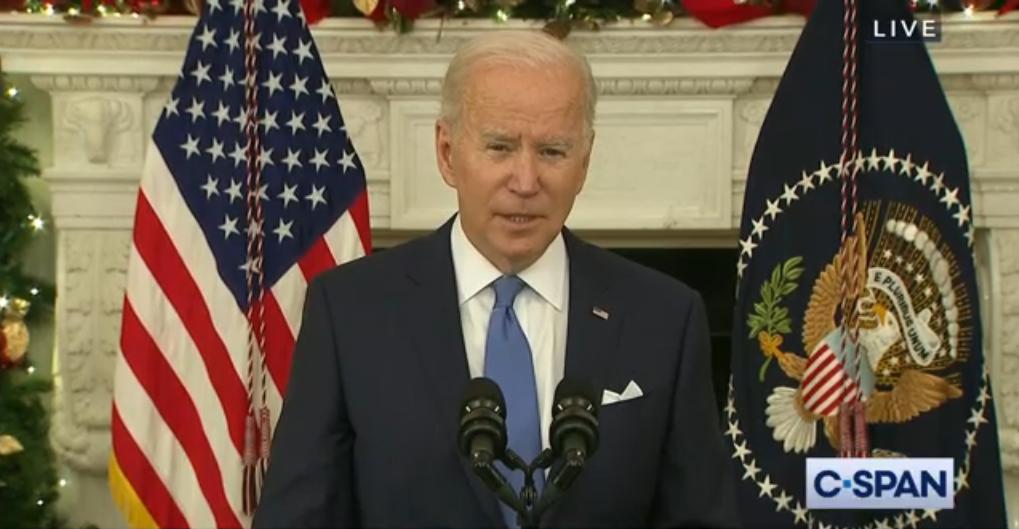 WASHINGTON – As the latest surge of the highly contagious and easily transmissible Omicron variant of the coronavirus continues to cause a rise in hospitalizations, especially among unvaccinated adults and children, the White House announced Wednesday it is making 400 million N95 masks available for free at thousands of locations across the nation.
The plan an admkistartion official said, is to start shipping the nonsurgical masks to pharmacies and community health centers to distribute this week, which will come from the Strategic National Stockpile.
In an interview with NBC News, Dr. Tom Inglesby, the administration's Covid testing coordinator, said, "We know that these masks provide better protection than cloth masks."
The N95 masks will be made available to everybody, and recipients will not be prioritized based on vulnerability to Covid, income or other criteria. Inglesby said the administration was "confident that people who want to access them will be able to access them," but it was not immediately clear how many masks a person could receive at one time.
On January 13, President Joe Biden had announced a plan to have the government distribute 1 billion rapid, at-home COVID-19 tests free to Americans, along with the N95 masks, as the administration works to fight the spiraling upward spike in coronavirus cases.
The White House website to order free at-home Covid tests went live Tuesday. The website says: "Every home in the U.S. is eligible to order 4 free at-home COVID-19 tests. The tests are completely free. Orders will usually ship in 7-12 days."
A White House official said Wednesday that the distribution of 400 million masks would be the largest deployment of personal protective equipment in U.S. history.
Inglesby told NBC News that the administration was "absolutely preparing for the possibility of additional variants in the future" and that people could expect the government to make N95 masks "more and more available."
Biden announces free masks, tests to fight omicron:
COVID-19 Cases increase by nearly 10 times in one month
While hospitalizations continue to climb, Public Health data shows that many positive cases are admitted for reasons other than COVID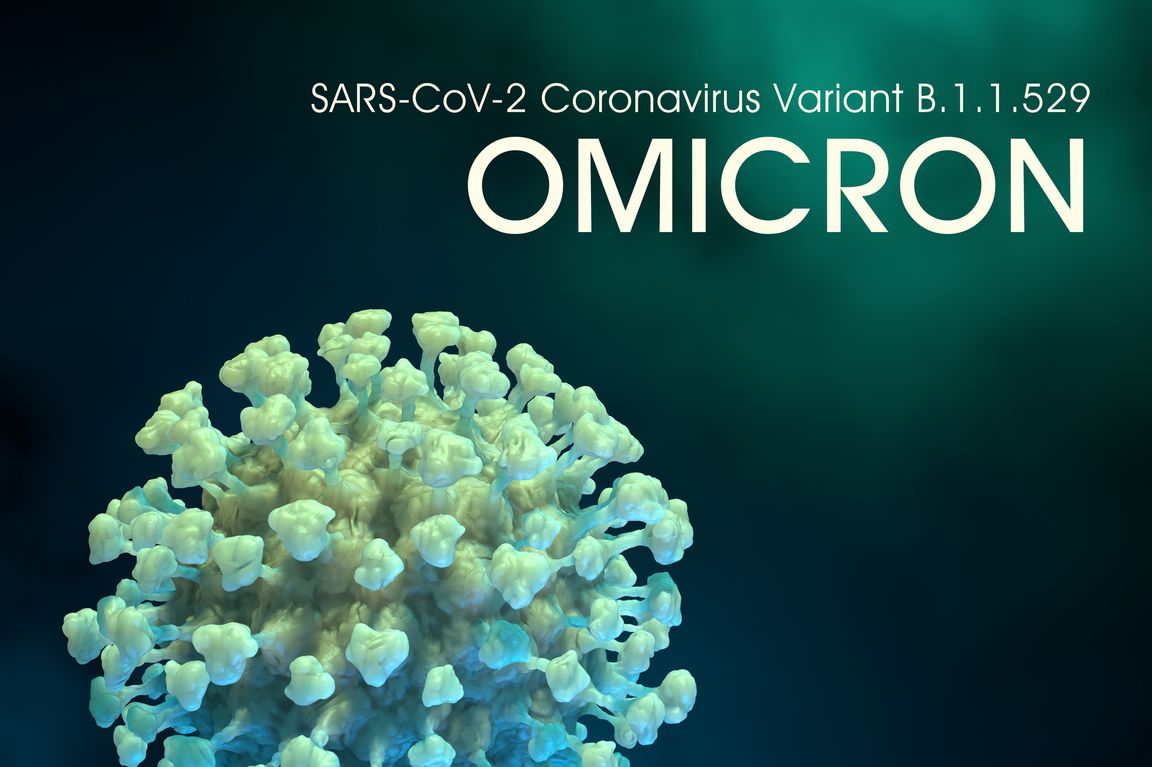 LOS ANGELES – A total of 31,576 new COVID-19 cases were documented on Monday — up ten times the number of cases reported on Dec. 17, 2021, when there were 3,360 new cases recorded the Los Angeles County Department of Public Health reported Monday.
There are 4,564 people with COVID-19 currently hospitalized, nearly 6 times the number from one month ago when 772 people were hospitalized. The daily positivity rate is 16.5%, more than 8 times the 2% daily positivity rate on December 17th.
Just one week ago, the county surpassed 2 million total COVID-19 cases, with the figure reaching 2,289,045 cases as of Monday.
"On this national holiday where we celebrate the life and legacy of Dr. Martin Luther King, we remember his deep commitment to health equity. As Reverend King memorably said, 'Of all the forms of inequality, injustice in health is the most shocking and the most inhuman because it often results in physical death,' " said Dr. Barbara Ferrer, Director of Public Health.
"Tragically, we have seen this play out in real life and very clearly over the past two years with the disparate impacts of the COVID-19 pandemic on people of color. From the onset of the pandemic, communities of color have experienced the greatest devastation from COVID-19 in Los Angeles County and throughout the nation," she added.
"The good news is that while hospitalizations continue to climb, Public Health data shows that many positive cases are admitted for reasons other than COVID but, are identified with COVID when tested for COVID upon hospital admission," the health department said in a statement released last week.
As of Friday, more than 80% of all adult ICU beds in the county were occupied.
There are also 27 new deaths due to COVID-19 in Los Angeles County and 31,576 new positive cases.
The public health department also noted that while the number of children hospitalized with the virus remains low, the number of them admitted to L.A. County hospitals "significantly increased" over the past month, with the largest increase among children younger than 5 years old.
The increase mirrors trends seen nationwide for the age group — the only one not yet eligible for the vaccine.
The county also saw its highest coronavirus death rate in nearly 10 months over this past week, with an average of 40 COVID-19 deaths a day.
"From the onset of the pandemic, communities of color have experienced the greatest devastation from COVID-19 in Los Angeles County and throughout the nation. As we continue to implement strategies – enforcing worker protections through our Health Officer Orders, providing resources needed by many to survive the impact of the pandemic, funding community-based organizations in hard hit areas to serve as trusted public health messengers, and increasing vaccination access in under-sourced neighborhoods – we also need to come together to address the impact that racism, historical disinvestment, and social marginalization have on COVID-19 outcomes," Ferrer said.
"While these conditions predate the pandemic, without deliberate collective actions to address the root causes of health inequities, we are unlikely to close the gaps we have documented for 2 long years," she added.
California has recorded more than 7 million coronavirus cases after its fastest accumulation of reported infections in the history of the pandemic, the Los Angeles Times reported.
The unprecedented count, recorded in California's databases late Monday, comes one week after the state tallied its 6 millionth coronavirus case.