COVID-19 Daily; with restrictions some business may reopen, Newsom says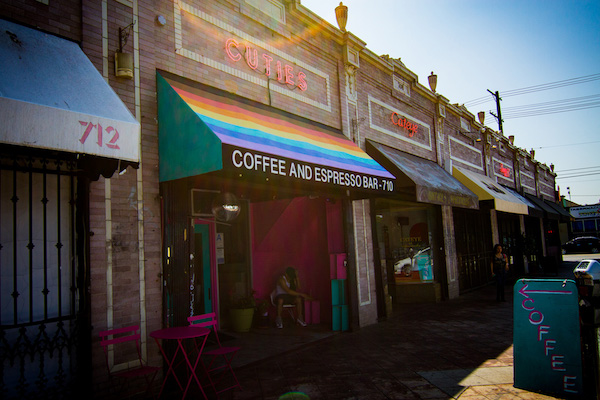 SACRAMENTO, Calif. – During his daily COVID-19 press conference Monday, California Governor Gavin Newsom announced that his administration working in partnership with Public Health officials would be allowing certain "low-risk" retail sectors to reopen as early as Friday.
This announcement comes amid growing pressure to ease the stay-at-home order that has cratered the California economy. The governor told reporters that the state will be providing detailed new strict guidelines on Thursday.
"California is led by data and SCIENCE. Based off our progress, we'll begin to gradually move into Stage 2 this FRIDAY. Some sectors where there's a lower risk of transmission will be able to adapt & re-open with modifications. This will include some retail and manufacturing/logistics," Newsom said.
Under the new guidelines, Newsom said that bookstores, music stores, toy stores, florists, sporting goods retailers and others can reopen for pick up. The plan also expands decision-making at the local level he added, allowing for some communities to move further ahead into the second phase of the order and open more businesses at their own pace if they meet certain state requirements as laid out in the phased plans under the six indicators Newsom had ordered last month.
"Millions of Californians answered the call to stay home and thanks to them, we are in a position to begin moving into our next stage of modifying our stay at home order," said Newsom. "But make no mistake – this virus isn't gone. It's still dangerous and poses a significant public health risk.
As we move into the next stage of reopening, we will do so with updated guidance to help qualifying businesses make modifications needed to lower the risk of COVID-19 exposure to customers and workers. Californians should prepare now for that second stage of reopening."
The Governor also issued a state "Report Card" for how the state is doing in meeting key measures for moving into Stage 2. California is on track on the following statewide metrics:
Stability of Hospitalizations
Personal Protective Equipment Inventory
Health Care Surge Capacity
Testing Capacity
Contact Tracing Capability
Public Health Guidance in Place
California Department of Public Health's Director Dr. Sonia Angell presented on the state's Report Card via a slide presentation today to underscore the data driving the move into the next stage.
On Thursday the state will release public health guidance for certain Stage 2 sectors including some retail, manufacturing, and logistics businesses, which will mandate modifications that lower the risk of transmission. Businesses and employers in those sectors will be able to reopen as soon as Friday – if they can meet the guidelines provided by the state. Not all Stage 2 businesses will be able to open Friday with modifications. Some examples of businesses that can open with modifications include bookstores, clothing stores, florists and sporting goods stores.
Other Stage 2 sectors, such as offices and dine-in restaurants, will be part of a later Stage 2 opening. The announcement for Friday does not include offices, seated dining at restaurants, shopping malls or schools.
Newsom indicated that the state is working with school districts and the California education community to determine how best and safely to reopen. That continues to be the case – this May 8 announcement does not move up this timeline.
While the state will be moving from Stage 1 to Stage 2, counties can choose to continue more restrictive measures in place based on their local conditions, and the state expects some counties to keep their more robust stay at home orders in place beyond May 8.
The Governor also said that while the state is moving into Stage 2 together, counties can move more quickly through Stage 2, if they attest that they meet the state's readiness criteria. Counties must create and submit a readiness plan which the state will make publicly available.
Newsom also signed an executive order today directing Public Health's Director Angell to establish criteria to determine whether and how, in light of local conditions, local health officers may implement public health measures less restrictive than the statewide public health directives. Counties must meet criteria including demonstrating they have a low prevalence of COVID-19, that they meet testing and contact tracing criteria, that their health care system is prepared in case they see a sudden rise in cases, and that they have plans in place to protect vulnerable populations.
Newsom was asked about specific budgetary considerations by reporters on a variety of concerns and interests. The Blade asked about budgetary considerations for LGBTQ non-profits as part of the process in the May 14 budget discussions for the next fiscal year as many are in deep financial trouble.
The governor was also asked a follow-up on a question posed several weeks ago by the Blade on whether his office had been able to establish the numbers of LGBTQI+ Californians affected or impacted by the COVID pandemic.
In answer, Newsom replied;
"This budget is profoundly challenging. All of these requests, needs, desires- Legit requests, needs, desires will be put in perspective when the numbers come out.
We're going to be making some very challenging decisions. We're also going to be protecting foundational parts of our budget. But one cannot over promise what we're capable of delivering. Considering the magnitude- you just do the math on 4 million plus people that have filed for unemployment insurance just since March 12th, not January 12th but since March 12th to get a sense of the magnitude of our responsibilities to meet the needs of all of our communities.
But always a top priority for me and for this administration – and I know for the legislature is to protect the most vulnerable communities as a priority.
But again we have an enormous challenge in front of us and we'll do our best to meet the moment- to protect some critical programs in out state to the extent possible despite some of those challenges.
As it relates to the specific data- specific numbers, I don't have them here- (gestures with both fingers pointing at his head) at least here. So let me get back we know where to find you.
I'll ask Dr. Angell who last answered those questions to see if she's updated those numbers or has been able to extract those numbers-
Cause once again those numbers are not readily available to the state. We sort of have to pull what information we can from local governments.
I'll give you an update."
The Governor also stressed that there was an absolute need "to keep following the guidelines, reducing the risks, and to work with each other." He noted that there had been an additional 39 lives lost in the past 24 hours, with 1.321 people testing positive for COVID-19. Hospitalizations he noted had slightly decreased by 1% although ICU admissions had moved upwards by 0.9% also in the past 24 hour period.
In Los Angeles, the Los Angeles County Department of Public Health (LACDPH) has confirmed 28 new deaths and 568 new cases of COVID-19. Two deaths were reported by the City of Pasadena
To date, LACDPH has identified 26,217 positive cases of COVID-19 across all areas of LA County, and a total of 1,256 deaths.
As of Monday, 5,019 people who tested positive for COVID-19 (19% of positive cases) have been hospitalized at some point during their illness. Testing capacity continues to increase in LA County, with testing results available for nearly 173,000 individuals and 13% of people testing positive according to a spokesperson for LACDPH.
Fauci says CDC may now back masks as Delta variant explodes
Caused by the Delta variant, 40% of all cases reported in the United States occurred in three states, Texas, Missouri and Florida.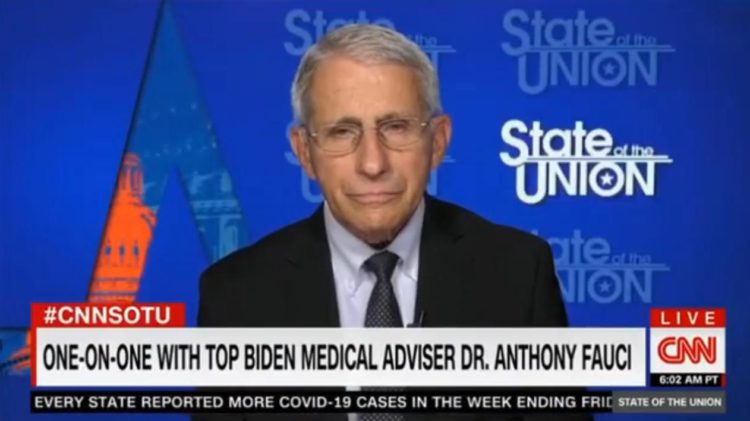 WASHINGTON – Dr. Anthony Fauci told CNN's Sunday morning political talk show "State of the Union" that he's taken part in conversations about the U.S. Centers for Disease Control and Prevention altering its masking guidelines, which he described as being "under active consideration."
Fauci, the chief medical advisor to President Joe Biden, also acknowledged that in some jurisdictions where infection rates are surging are already mandating individuals to wear masks in public regardless of their vaccination status. He added those mandates are not incompatible with the CDC's recommendation that the vaccinated don't need to wear masks in public.
CNN's Jake Tapper pointed out that in the most recent surge caused by the Delta variant, 40% of all coronavirus cases reported in the United States occurred in three states, Texas, Missouri and Florida. Tapper and Fauci both noted that the sudden explosion in COVID-19 was primarily caused by those Americans, 12-years-old and older who remained unvaccinated.
Politico reported that the Republican governor of Arkansas on Sunday said resistance to the coronavirus vaccine "has hardened" in some areas of the state, blaming the hesitancy on "false information" and "myths."
"I don't know if I underestimated it, but, certainly, the resistance has hardened in certain elements, and is simply false information," Gov. Asa Hutchinson said in an interview on CNN's "State of the Union."
"It is myths. As I go into these town hall meetings, someone said: Don't call it a vaccine. Call it a bioweapon. And they talk about mind control," Hutchinson said. "Well, those are obviously erroneous. Other members of the community correct that."
Arkansas governor blames 'myths' for 'hardened' vaccine resistance https://t.co/IfuC32sGkr

— POLITICO Pro (@POLITICOPro) July 25, 2021
Breakthru LA COVID cases at 20% in June but only .0059% hospitalized
The Delta variant is one of the most aggressive and infectious respiratory diseases and currently makes up over 80% of cases in L.A. County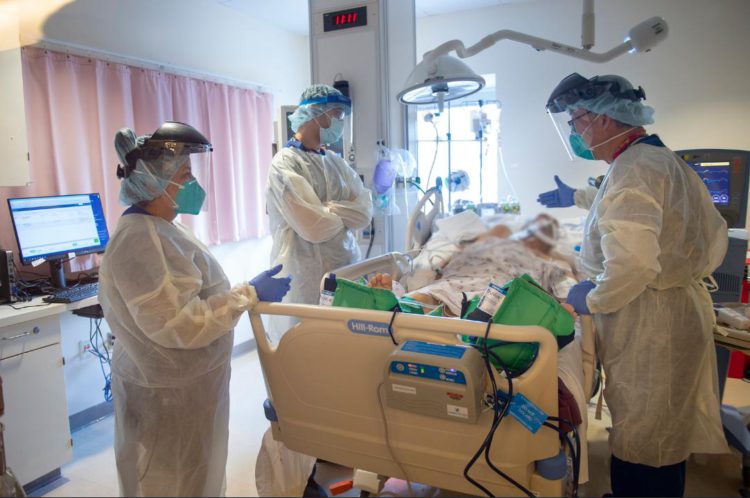 LOS ANGELES – As the number of coronavirus cases continue to explode across the Los Angeles region and the nation, there is now also focus as to the number of cases of fully vaccinated individuals getting infected with COVID-19.
According to the Centers for Disease Control and Prevention, (CDC) the indicators and thresholds for community transmission of COVID-19, Los Angeles County is now at the level of high community transmission. This is due to the more infectious Delta variant and the intermingling of unmasked individuals where vaccination status is unknown.
CDC officials and Public Health officials stress that while breakthrough cases are occurring, being fully vaccinated offers protection against risk of hospitalization and even death.
Available data from the California Department of Health details that break-through cases reached 20% in June in Los Angeles County, but only .0059% of those cases were hospitalized.
While overall the COVID-19 cases are still at a much lower point than they were during any of the previous surges, the rate of increase between July 3 and 16 was 135%. The last time cases rose as quickly as they are now was in early December of last year during the winter surge.
"The Delta variant is one of the most aggressive and infectious respiratory diseases known, and currently makes up over 80% of sequenced cases in L.A. County. We do, however, have a very powerful tool in the COVID vaccinations. With unvaccinated individuals comprising over 90% of those currently hospitalized, the ability of the three vaccines to protect us from serious illness caused by the Delta variant is well established," said Barbara Ferrer, Director of Public Health.
"If we didn't have 5.3 million people fully vaccinated in L.A. County, we would probably be seeing almost double the number of cases today," said Ferrer. "As cases continue to rise, many of us are trying to figure out what steps to take to minimize exposure to the virus."
Ferrer added that "now would be an important time" for those eligible to get the vaccine but haven't yet.
"For everyone, common-sense precautions including masking when indoors, frequent handwashing and avoiding crowds, will reduce your risk while allowing you to continue to enjoy the activities you love," she said.
In one of the more widely reported Delta related breakthrough clusters occurring over the 4th of July holiday weekend break in Provincetown, Massachusetts, the Massachusetts Department of Public Health said in a statement Friday that genetic sequencing of initial samples associated with the the Provincetown cluster tested positive for the variant.
It said two labs, the Massachusetts State Public Health Laboratory and the Broad Institute of MIT and Harvard, have "identified the Delta variant in cases associated with this cluster."
Provincetown, Massachusetts is a major holiday and summer designation for the LGBTQ community and there have been multiple reports of holiday travelers returning home from the July 4th weekend testing positive for coronavirus.
"The Delta variant is known to be more transmissible than the original COVID-19 virus," the department said. "Individuals infected with the Delta variant tend to have more virus in their respiratory tract than other variants and infected individuals may carry the virus longer."
About 83 percent of new Covid-19 cases in the U.S. this month are Delta variant infections, and experts say the variant is behind the new wave of nationwide infections.
Concerns with Delta variant prompts restaurant closures as COVID surges
Public Health confirmed 2,767 new cases of COVID an 80% increase over last week. It was also second day in a row 2,000 cases in a single day.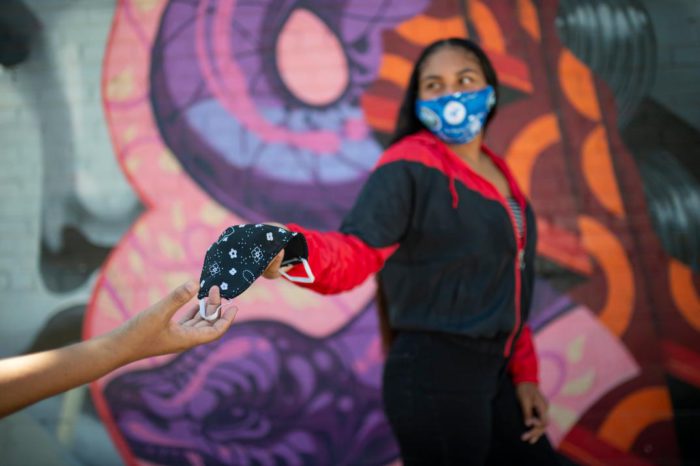 LOS ANGELES – The alarming surge in coronavirus infections continues to accelerate as cases climb to levels not seen since the beginning of this year when the greater Los Angeles region was in perpetual crisis mode with hospitals overwhelmed.
Los Angeles County continues to see a rapid rise in COVID-19 transmission countywide with cases doubling over the last 10 days. The Los Angeles County Department of Public Health confirmed 2,767 new cases of COVID-19 Thursday; an 80% increase over last week. It was also the second day in a row that Public Health recorded over 2,000 cases in a single day.
Even as the County's Public Health Department reordered facial coverings indoors, which included fully vaccinated Angelenos, the warp speed at which the Delta variant has spread has now caused local businesses, particularly in the hospitality and restaurant industry to reclose.
"Out of an abundance of caution for the health and safety of our guests and staff, we have decided to close," Bottega Louie in West Hollywood announced on Instagram. The restaurant noted that the closure, albeit for a few days, was due to increasing Covid-19 cases. "We apologize for any inconvenience and will keep you apprised of our re-opening date," the notification continued.
The test positivity rate on Thursday was 5.2%; an increase from the rate of 1.2% on June 15 when physical distancing restrictions and capacity limits were lifted across all sectors by Governor Gavin Newsom.
Of the 27 current outbreaks of three or more cases reported at non-residential settings countywide, eight are at eateries or bars, according to the L.A. County Department of Public Health.
Another popular eatery, the Village Idiot in the Fairfax neighborhood temporarily closed because a fully vaccinated staff member tested positive for the virus, according to their Instagram page.
Public Health has detailed the rise of the Delta variant among strains sequenced in the Los Angeles County area for weeks. While emerging data affirms that fully vaccinated people are well protected from severe infections with Delta variants, people with only one vaccine are not as well-protected, and there is increased evidence that a small number of fully vaccinated individuals can become infected and may be able to infect others.
From July 11 to July 17, the number of sequenced Delta variants was 201, 84% of all sequences collected that week. This is consistent with the rise of Delta nationwide: earlier this week, the Centers for Disease Control and Prevention (CDC) estimated that Delta strains accounted for 83% of circulating COVID-19. Given that about 4 million residents in L.A. County are not yet vaccinated, the risk of increased spread of this variant within L.A. County remains high.
During a question and answer statement after a meeting on the pending infrastructure bill in Congress, in answer to a White House Pool reporter's question on what conversations he's had with health officials about possibly changing the mask guidelines for vaccinated Americans, President Joe Biden responded;
"We have a pandemic among the non vaccinated. …If you are vaccinated, you are safe. If you're vaccinated, you have over a 98% chance of never catching the virus at all. If you catch it, you're likely, the overwhelming proof so far, is you're not going to be hospitalized, you're not going to be sick, you're probably going to have no signs that you had it and you're not going to be die. It's a simple proposition. What they're doing is they're going to be investigating any aspect of any change that could or might take place. But the vaccine are good against all of the variants out there, including the delta variant."
Despite the actions taken by Los County to reorder masks, the Centers for Disease Control and Prevention (CDC) has not changed its guidance on mask wearing.
Rochelle Walensky, director of the CDC, said that the Delta variant of coronavirus "is now spreading with incredible efficiency" in the US and that, compared with the original coronavirus strain that broke out in the US in early 2020, this variant is "more aggressive".
"It is one of the most infectious respiratory viruses we know of and that I have seen in my 20-year career," she said at a White House briefing on Thursday, noting that the US is "not out of the woods".
Walensky warned; "We are at another pivotal moment in this pandemic, with cases rising again and some hospitals reaching their capacity in some areas."
The Delta variant now accounts for more than 83% of new coronavirus cases across the United States. Dr. Anthony Fauci, director of the National Institute of Allergy and Infectious Diseases and the chief medical advisor to President Biden, said Thursday that there are some areas of the country where Delta accounts for more than 90% of new infections.
"And if you look at the recent seven-day or 14-day averages of cases, for example, the cases are up by, like, 195%. The hospitalizations are up 46%. And the 14-day average for deaths are up 42%…it's not the direction we want it to be," Fauci told NPR News, adding: "We've got to do much better."
Speaking to reporters the CDC Director said; "Fully vaccinated people are protected from severe illness," she said but added that in areas with high numbers of cases, low vaccination rates and where the Delta variant is rising "you should be wearing a mask if you are unvaccinated. If you are vaccinated you get exceptional protection from the vaccine but you have the opportunity to make the personal choice to add extra layers of protection if you so choose."
On Wednesday, Erin Myers and Steve Kuzj reported for the KTLA 5 Morning News that there are now some Southern California bars requiring customers to show proof of vaccination to enter in hopes of stopping the spread of the highly contagious delta variant.
Also, according to the local cultural scene media outlet L.A. Taco, that list is rapidly growing.
Serious Setbacks Across U.S. With Covid Infections & Hospitalizations from NBC News. WATCH: